Detroit Lions Place Quarterback Matthew Stafford on Reserve/COVID-19 List – Sports Illustrated
The Lions placed quarterback Matthew Stafford on the team's reserve/COVID-19 list, ESPN's Adam Schefter reports.
Schefter also reported Wednesday that Stafford had "high-risk, close contact from a non team member" on Monday.
According to Schefter, Stafford could come off the team's list and play in the Lions' game Sunday against the Vikings pending his test results.
Tom Pelissero of NFL Media reported Wednesday that Stafford will be eligible to play Sunday against Minnesota if he tests negative and asymptomatic.
The Lions will have to fly Stafford on a private plane to Minnesota because he will still under his five-day isolation window when the team departs Saturday, Pelissero reported. Stafford will also not be able to practice all week.
Before Stafford's placement on the list Wednesday, he was on the list for a day during the summer after a false positive test.
Detroit did not report any positive COVID-19 tests Wednesday morning. On Tuesday, however, the Lions put linebacker Jarrad Davis on the team's reserve/COVID-19 list.
In the Lions 41-21 loss to the Indianapolis Colts on Sunday, Stafford went 24-of-42 for 336 yards with three touchdowns and one interception. Through seven games, Stafford has thrown for 1,916 yards and 13 touchdowns.
If Stafford is not able to go on Sunday, quarterback Chase Daniels will start against the Vikings. Detroit (3-4) sits third in the NFC North and ahead of the Vikings (2-5).
Kickoff for Sunday's game is set for 1 p.m. ET.
Lions fire head coach Matt Patricia, general manager Bob Quinn – Sportsnet.ca
ALLEN PARK, Mich. — The Detroit Lions have fired general manager Bob Quinn and coach Matt Patricia, ending the franchise's attempt to replicate the success the men helped Bill Belichick achieve in New England.
The Lions made the moves Saturday, surprising no one.
According to NFL Network's Ian Rapoport, offensive coordinator Darrell Bevell will take over as the interim coach.
Detroit (4-7) lost consecutive games for the third time this season, collapsing in a 41-25 loss to Houston at home on Thursday after getting shut out for the first time in 11 years in its previous game at Carolina.
The setbacks dropped Patricia to 13-29-1 in two-plus seasons and Quinn's mark fell 12 games under .500 over five seasons.
Quinn, who was part of the Patriots' personnel department for 16 years, was given his first shot to run an NFL front office in January 2016. He retained coach Jim Caldwell and Detroit reached the playoffs but then fired him the next season after another 9-7 record wasn't enough to earn a spot in the post-season.
When Quinn let Caldwell go with a 36-28 record over four seasons and an 0-2 mark in the playoffs, he said the move was made to find a coach to take the team to the next level.
Patricia did that, but it wasn't the level he or Quinn needed to keep their jobs.
Detroit was 6-10 under Patricia in 2018, won just three games last season and was barely better this year.
Patricia was on Belichick's staff for 14 seasons, including six years as defensive co-ordinator, before Quinn gave him his first shot to be a head coach at any level. Patricia was incessantly peppered with questions about his job being in jeopardy, dating to the 2019 season, and refused to engage in the conversation with reporters.
"We know that we've got a lot of work to do," Patricia said after falling to 0-3 on Thanksgiving with the Lions. "So, that's my focus right now."
Rogers Centre, formerly SkyDome, aka SexDome, may be umm, going down – Deadspin
The end of the Rogers Centre is nigh, according to a report in the Toronto Globe and Mail as Rogers Communications is in negotiations to demolish the 31-year-old stadium and build a new one.
The stadium, which opened in 1989, was built as a modern update to the multi-purpose, AstroTurf stadiums of the 1970s. It soon seemed antiquated as the opening of Oriole Park at Camden Yards in 1992 led to a wave of retro, natural grass stadiums being built. SkyDome was the first park to have a fully functional retractable roof (Montreal's Olympic Stadium also was built with a retractable roof, but, umm, it had … issues), and Mike Lupica once derisively referred to the place as "Disneyland."
Skydome also featured a Hard Rock hotel in the stadium, which led to it being the only baseball stadium where fans and players could simultaneously circle the bases.
SkyDome featured one of baseball's most dramatic home runs – Joe Carter's series-winning blast in 1993 off Mitch Williams. But before that, two fans were seen doing the nasty.
From a 1990 UPI report:
Some baseball fans think the Toronto Blue Jays' retractable roof SkyDome home should be renamed SexDome after fans watched a couple make love in a hotel suite that overlooks the playing field.Tuesday night, during the team's 4-3 loss to the Seattle Mariners, those with binoculars could see an older man and a buxom, blond woman having sex in their suite. Although the lights in the suite were off, the couple's room was illuminated by a bank of television lights in the SkyDome.
G/O Media may get a commission
The incident Tuesday follows one several weeks ago where a male guest in the hotel, built into the SkyDome itself, masturbated in the window of his suite in front of thousands of Blue Jays fans.
That was not the end of the live sex shows at the SkyDome, renamed the Rogers Centre in 2005. In 1996, during a Blue Jays-Red Sox game, 31,000 fans were treated to what was described as a 30-minute sex show.
"It's a good thing they finished before the game ended or I don't think anyone would have seen the game," Blue Jays first base coach Alfredo Griffin said.
Fantasy: Start, Sit, Stash, Quit – Week 12 – theScore
SSSQ is a weekly look at under-the-radar fantasy players to consider starting and potential busts you should leave on your bench. We also identify breakout candidates to stash on your roster and players you can safely cut.
For the rest of your lineup decisions, consult our Week 12 rankings. You can also listen to the Week 12 preview episode of theScore Fantasy Football Podcast.
Start
Cam Newton, Patriots
vs. Cardinals
After missing time following a COVID-19 diagnosis and taking a couple of games to settle back into the offense, Newton has emerged as the QB10 based on fantasy points per game over the last month.
He's also coming off his second 300-plus-yard passing effort as a Patriot after benefitting from the Texans' defense and its lack of resistance. Fortunately for Cam, the Cardinals are nearly just as generous, offering the eighth-most favorable matchup for fantasy quarterbacks this season.
Continue to start Newton as a low-end QB1 in Week 12.
Boone's projection: 241 passing yards, one passing TD, 38 rushing yards, one rushing TD
Other QBs to start
Derek Carr at Falcons
Taysom Hill at Broncos
Tom Brady vs. Chiefs
Kareem Hunt, Browns
at Jaguars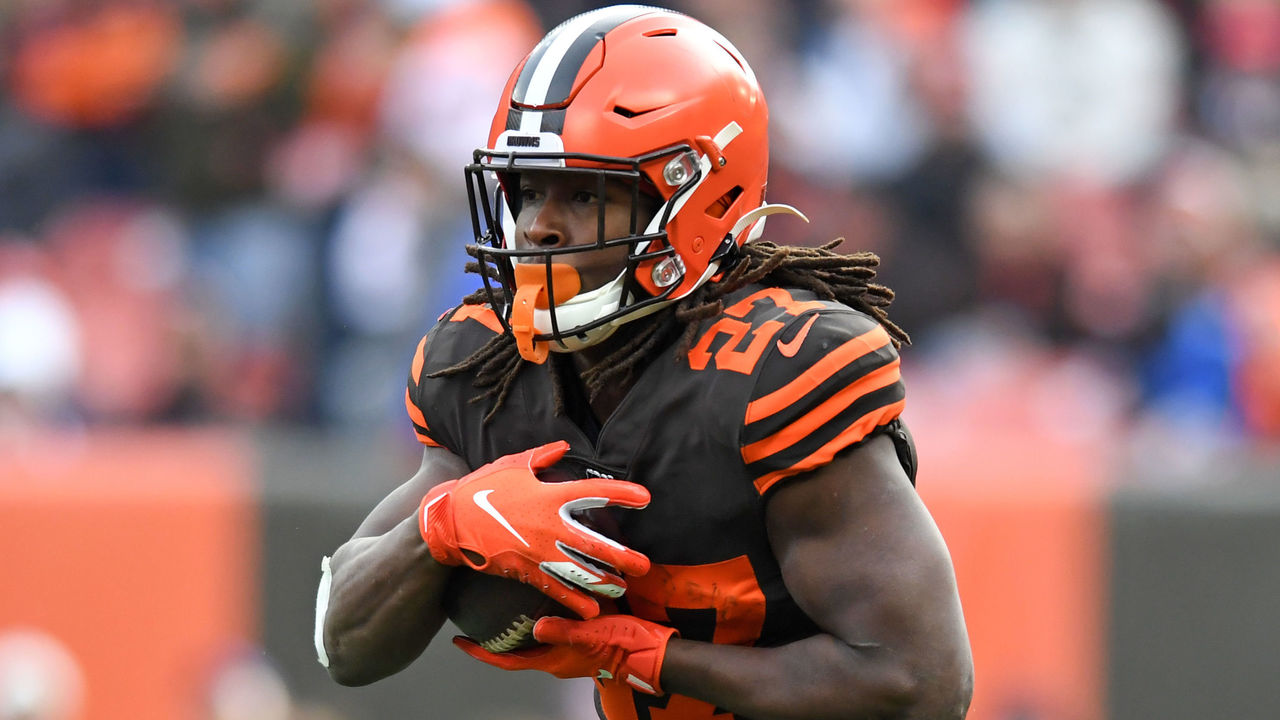 Oddly, Hunt has been more productive with Nick Chubb healthy than he was when the Browns' starter missed time midseason.
Hunt has averaged 15.8 fantasy points per game in PPR formats during the six contests he's shared the backfield with Chubb, compared to 13.6 without him.
On Sunday, Cleveland's rushing attack will be in one of its best spots of the year as 6.5-point favorites versus a Jaguars team starting Mike Glennon. The Browns shouldn't struggle to control this game, and they'll also take advantage of Jacksonville's bottom-five defense against opposing fantasy backs.
Both Chubb and Hunt can be started as top-12 options at running back this week.
Boone's projection: 83 rushing yards, 29 receiving yards, TD
Other RBs to start
Wayne Gallman at Bengals
Jonathan Taylor vs. Titans
David Montgomery at Packers
Justin Jefferson, Vikings
vs. Panthers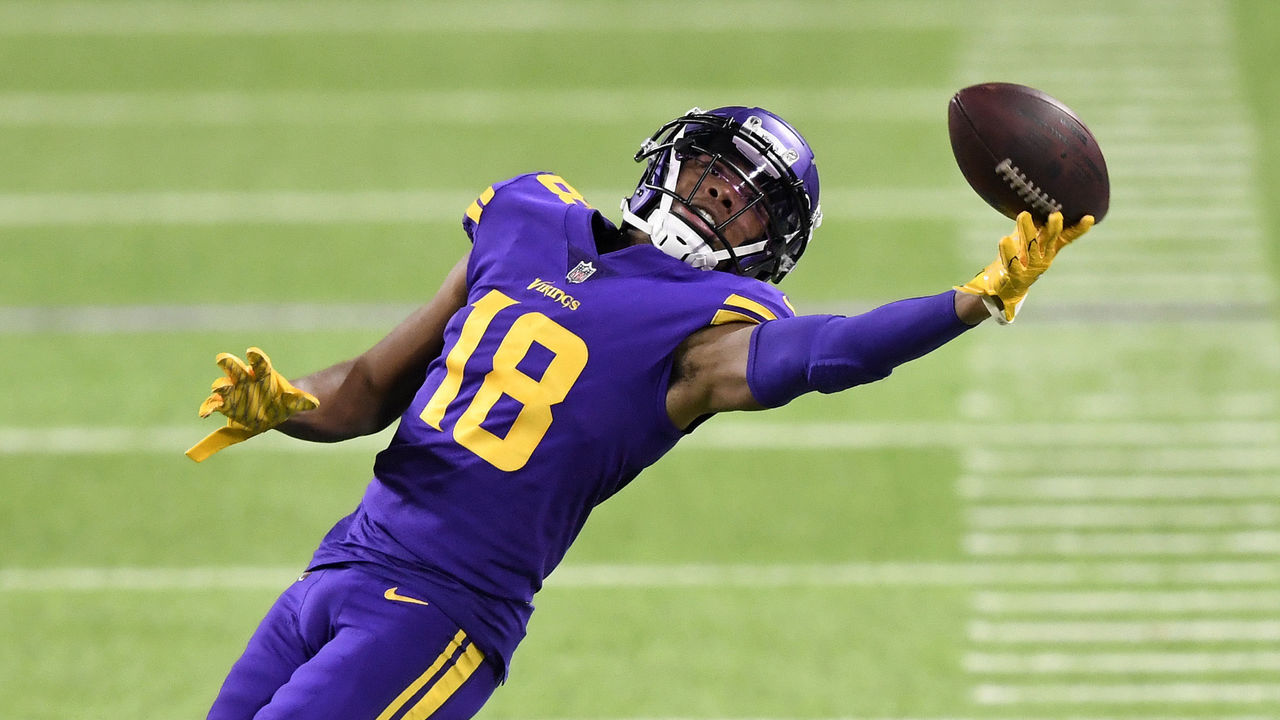 Adam Thielen was placed on the COVID-19/Reserve list earlier this week, but at the time of this writing, we still don't know whether he tested positive or was identified as a close contact.
We're waiting for more information on Thielen's Week 12 status. In the meantime, Jefferson has become a fantasy must-start no matter who's in the lineup around him.
Since Week 3 when he became a full-time player, Jefferson is averaging the seventh-most fantasy points among receivers, right behind Thielen.
The Panthers don't offer the best matchup, but they've given up 75-plus yards to five different wideouts over their last five games. Jefferson is about to make that six.
Boone's projection: 107 receiving yards, TD
Other WRs to start
D.J. Moore at Vikings
Chris Godwin/Mike Evans/Antonio Brown vs. Chiefs
DeVante Parker at Jets
Austin Hooper, Browns
at Jaguars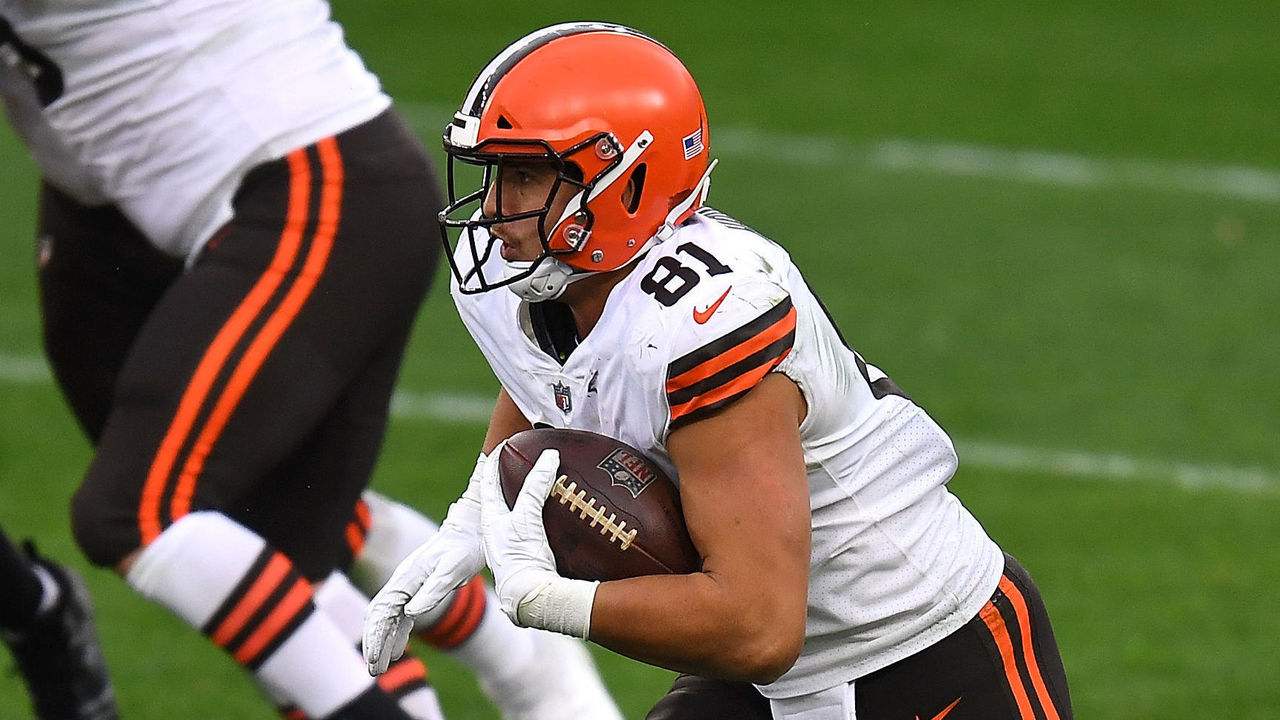 Hooper has dealt with heavy winds and rain over his last two games since returning to the lineup in Week 10. That's put a damper on the Browns' passing attack, but there are still positives to be gleaned from Hooper's performances.
The tight end has resumed his role as the team's full-time starter, seeing five targets last week. If he gets better weather conditions, Hooper is sure to deliver against a Jaguars defense that's allowing the third-most fantasy points to tight ends.
Even though he hasn't played like it yet, Hooper can be treated as a TE1 in a year when plenty of fantasy managers are still looking for stable options at the position.
Boone's projection: 59 receiving yards, TD
Other TEs to start
Evan Engram at Bengals
Mike Gesicki at Jets
Robert Tonyan vs. Bears
Sit
Ryan Tannehill, Titans
at Colts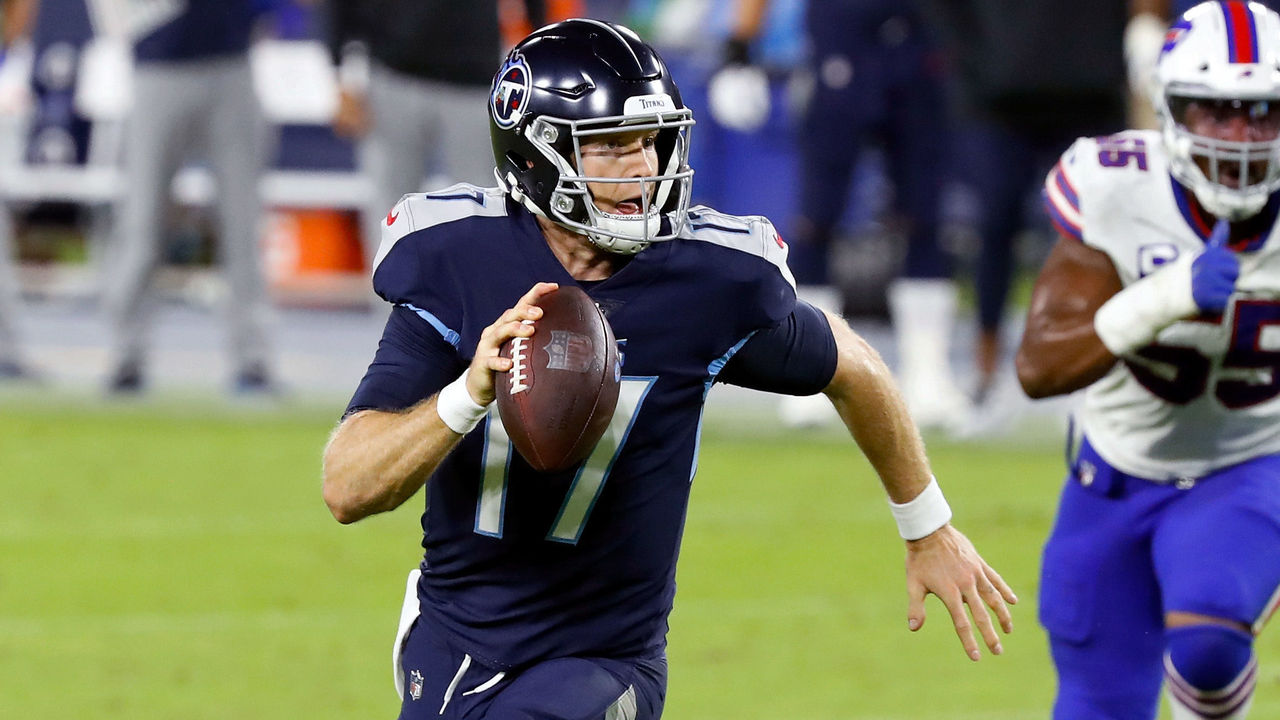 Since becoming the Titans' starter, Tannehill has struggled against the Colts while posting passing yards totals of 182 and 147 – the most recent coming in a loss two weeks ago.
That's not surprising, as the Colts present the third-most difficult matchup for fantasy passers, behind only the Steelers and Rams.
Better days are ahead for Tannehill, with the Browns, Jaguars, and Lions on the schedule over Tennessee's next three games. But he should remain on your bench for one more week.
Boone's projection: 176 passing yards, TD, INT, nine rushing yards
Other QBs to sit
Ben Roethlisberger vs. Ravens
Jared Goff vs. 49ers
Kirk Couins vs. Panthers
Melvin Gordon, Broncos
vs. Saints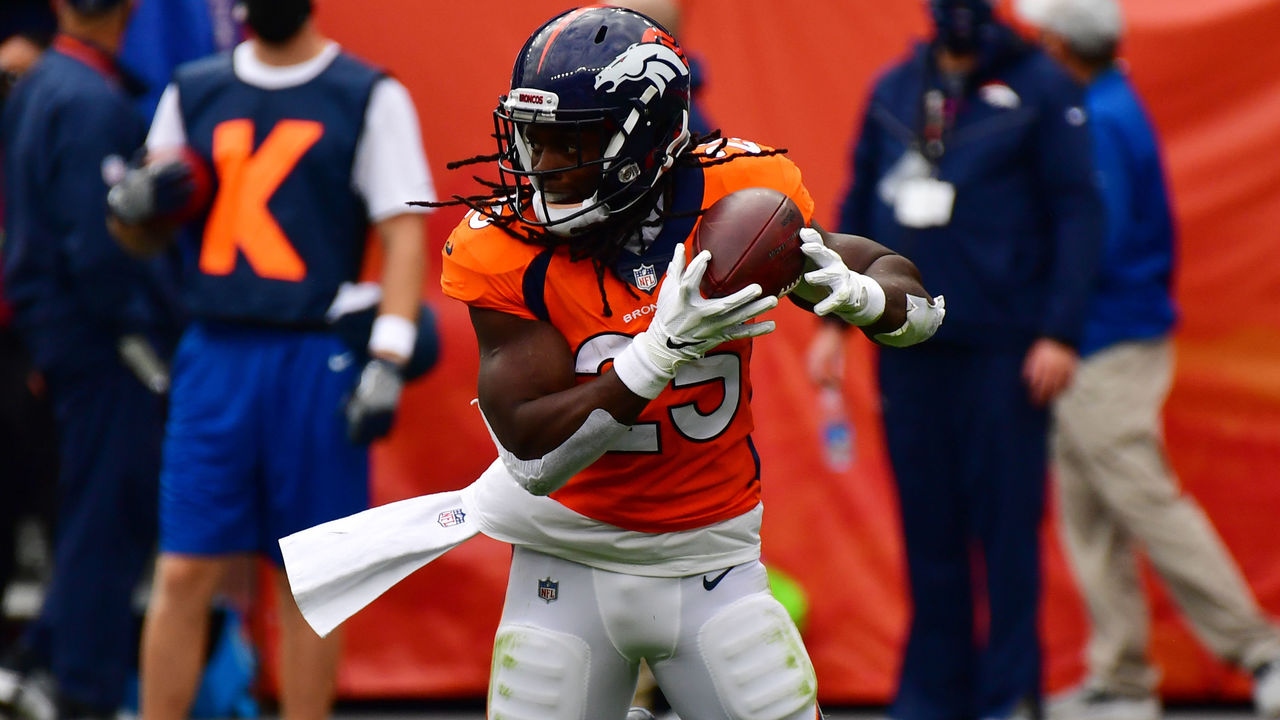 Gordon posted his best stat line in over a month last week, putting up 84 yards and two touchdowns against a Dolphins defense missing linemen. But don't be fooled.
Though chasing those points and putting him back in your lineup may be enticing, his situation hasn't changed. In his previous three outings, Gordon was held to 46 yards from scrimmage or fewer with no trips to the end zone.
The Saints' defense is also one the league's stingiest against fantasy backs and perhaps the biggest reason to shy away from Broncos ball carriers on Sunday.
With Phillip Lindsay siphoning touches and capping his ceiling, Gordon is more of a risky RB3 in Week 12.
Boone's projection: 43 rushing yards, nine receiving yards
Other RBs to sit
Leonard Fournette vs. Chiefs
Darrell Henderson/Malcolm Brown/Cam Akers vs. 49ers
Frank Gore vs. Dolphins
Tyler Boyd/Tee Higgins, Bengals
vs. Giants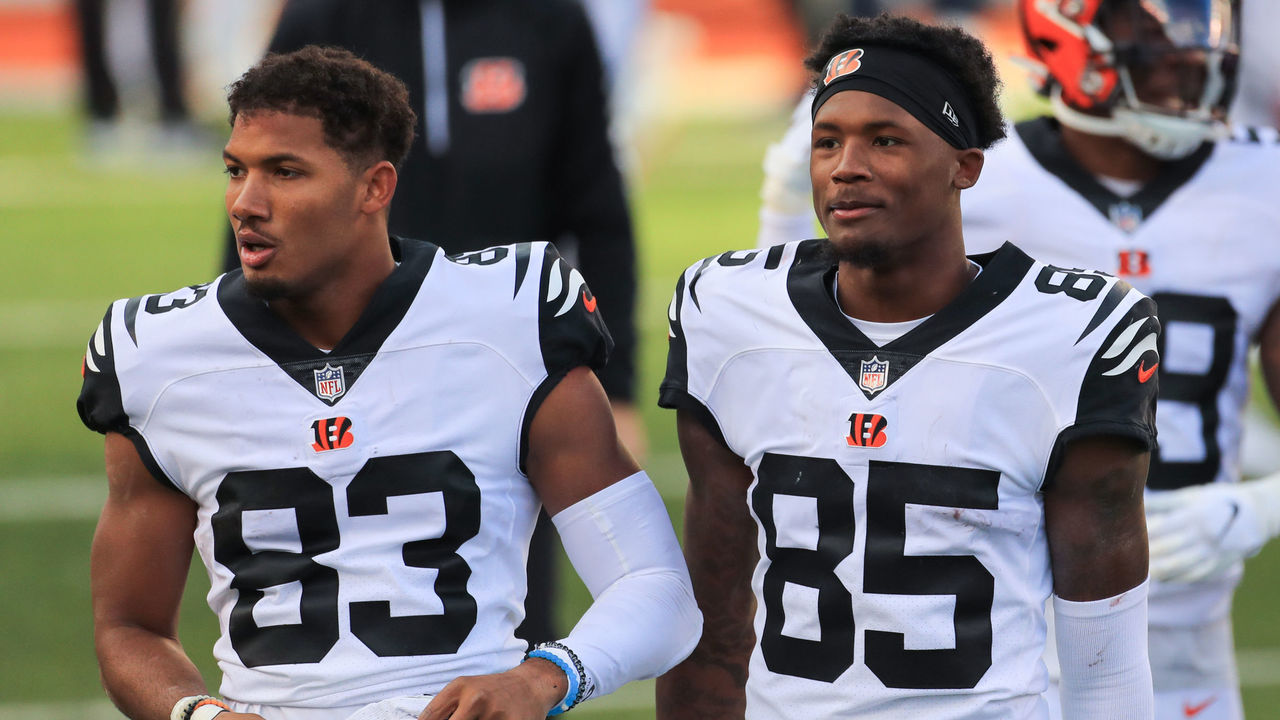 We're in wait-and-see mode with the Bengals' talented receiving duo following Joe Burrow's season-ending injury.
Brandon Allen has been named the starter, which is a slight improvement over Ryan Finley. But it's hard to feel confident in any of Cincy's backup passers given the team's poor offensive line.
That's bad news for Boyd and Higgins, who have operated as WR2s in recent weeks, and they'll now fall into the risky WR3 range. Though big games are still possible, inconsistency and a lack of scoring opportunities are the new reality in Burrow's absence.
Boone's projection for Boyd: 56 receiving yards
Boone's projection for Higgins: 45 receiving yards
Other WRs to sit
D.J. Chark vs. Browns
Jerry Jeudy vs. Saints
Travis Fulgham vs. Seahawks
Jimmy Graham, Bears
at Packers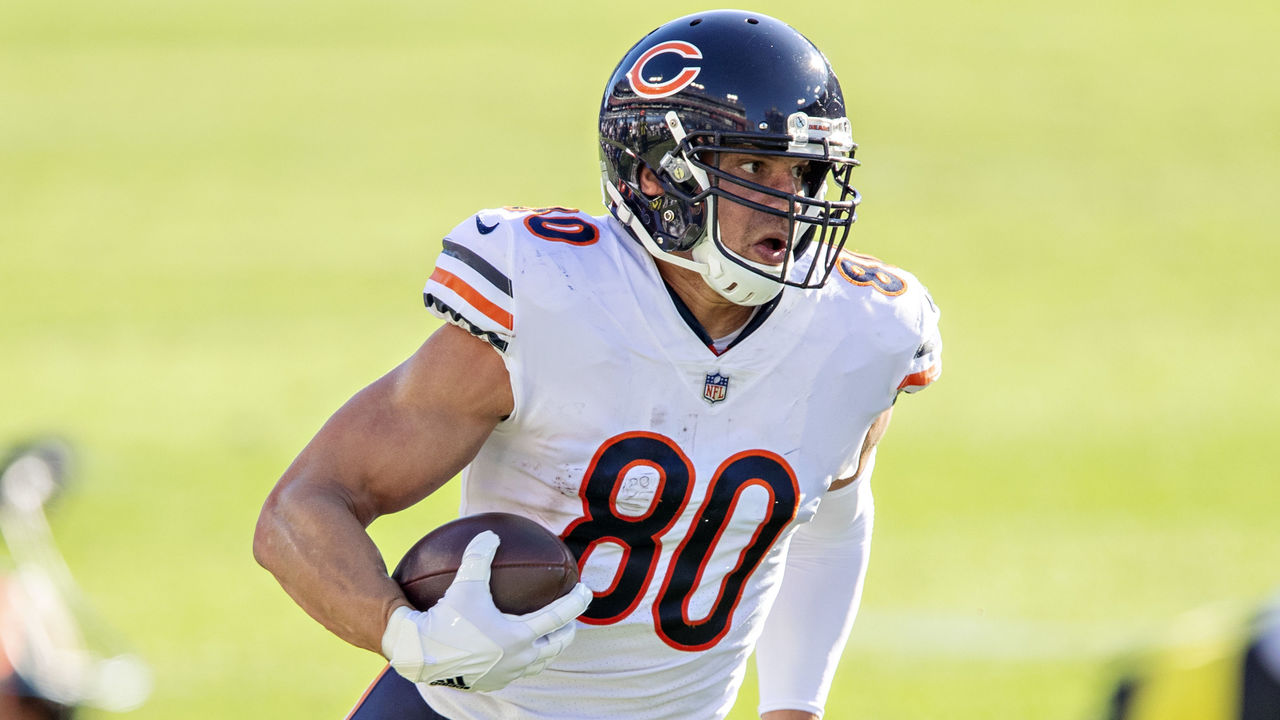 Before getting too excited about a possible revenge game for Graham against the Packers, it's important to acknowledge his situation.
Graham is a touchdown-dependent fantasy option, and he's topped 35 receiving yards only twice this year, scoring once over his past five games.
Meanwhile, the Packers present the fourth-most difficult matchup for fantasy tight ends in 2020. We might see the Bears go out of their way to get Graham a red zone target or two, but there's likely a streaming option with more upside on your waiver wire.
Boone's projection: 31 receiving yards
Other TEs to sit
Jared Cook at Broncos
Trey Burton vs. Titans
Jordan Reed at Rams
Stash
Andy Isabella, Cardinals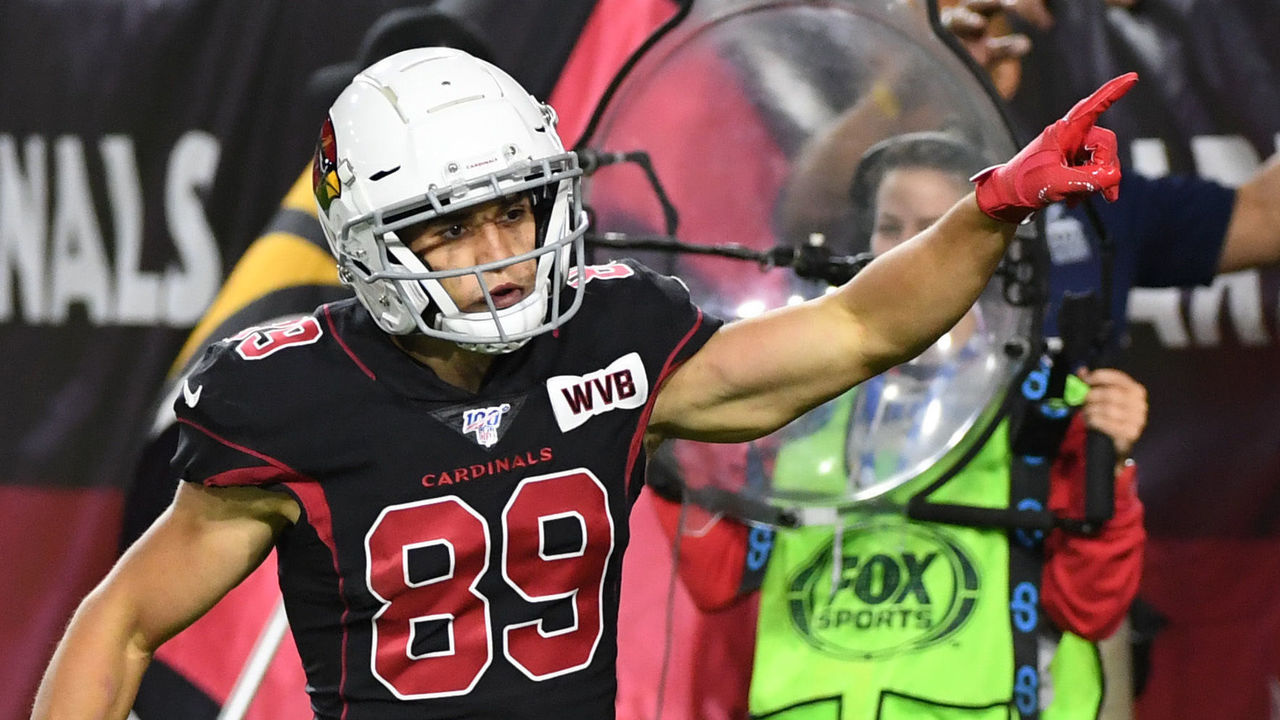 Larry Fitzgerald will be sidelined for Week 12 and maybe longer after testing positive for COVID-19. And while we wish the veteran a speedy recovery, his absence opens the door for Isabella (1% rostered) to finally see increased playing time.
The Cardinals have yet to unleash their second-round pick from 2019, holding him to 50% or less of their snaps in every game this year.
If you're curious about whether the speedy sophomore can thrive in Kliff Kingsbury's system playing alongside DeAndre Hopkins and Christian Kirk, now is your chance to roster him and find out.
Gabriel Davis, Bills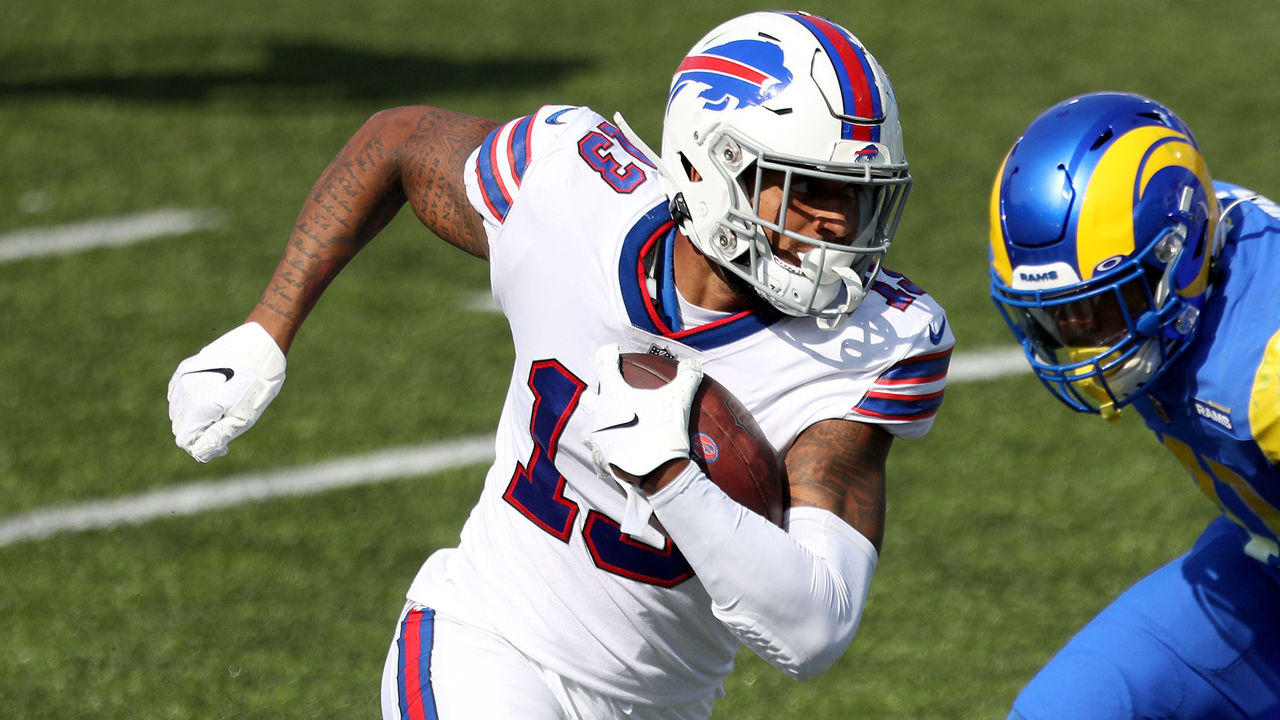 With John Brown ruled out for Week 12, Davis (1% rostered) should get another expanded workload.
In the three games Brown has missed, Davis has produced stat lines of 4-81-0, 5-58-0, and 1-11-0 while playing at least 70% of the snaps in each contest. In fact, the 21-year-old has put up 55-plus yards and/or a touchdown in five of his 10 appearances.
If Brown's ankle injury lingers, Davis could be a sneaky add for the stretch run in one of the league's best offenses.
Quit
Marquise Brown, Ravens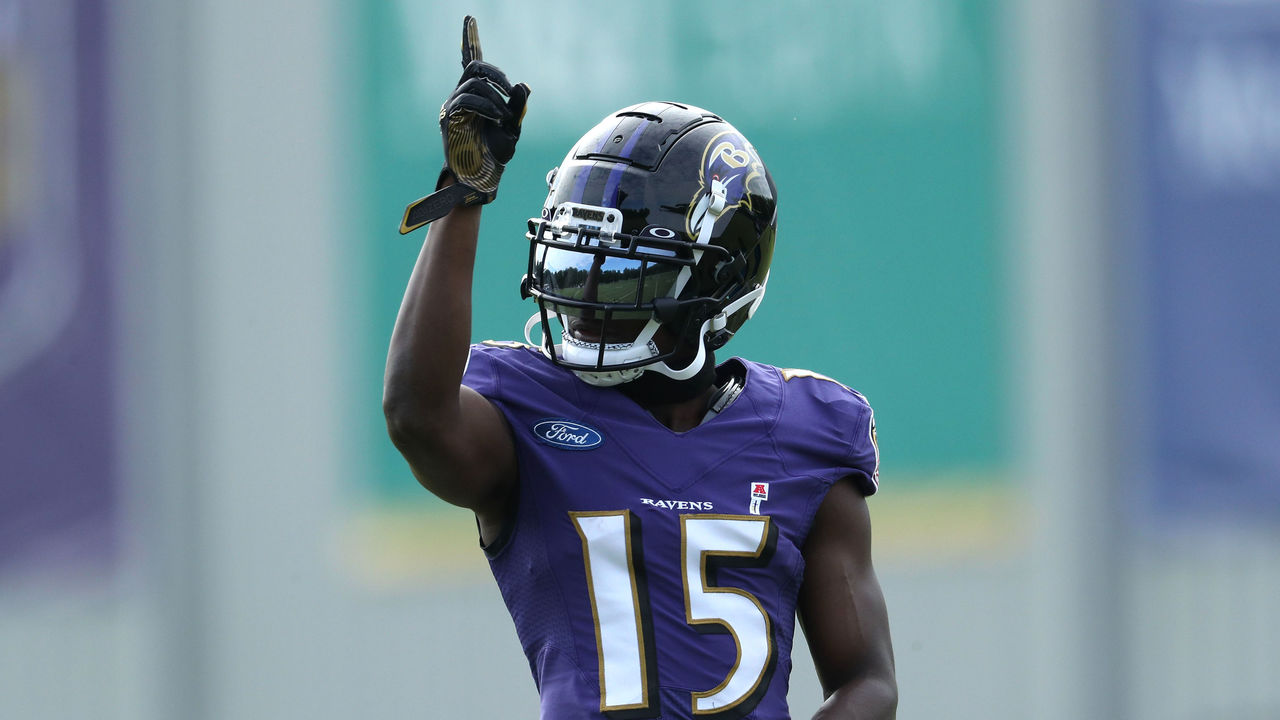 Brown (76% rostered) would have made the "Quit" section before we received news that Lamar Jackson tested positive for COVID-19.
Even with Jackson healthy, Brown has been a major disappointment this season. The 2019 first-round pick hasn't posted double-digit fantasy points since Week 5, and he's recorded just six catches for 55 yards and one touchdown over his last four outings.
He can't be trusted in your lineup, and there are surely better waiver-wire options.
Kalen Ballage, Chargers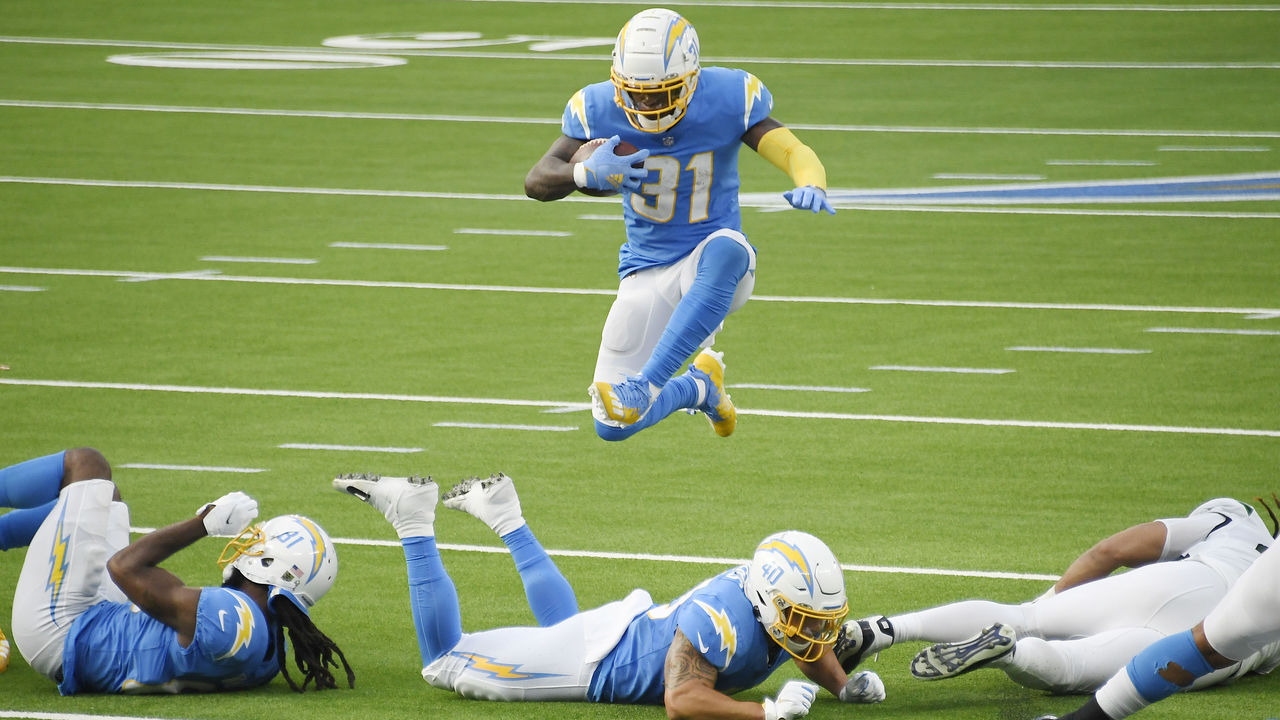 Ballage (68% rostered) was banged up in last week's game and re-aggravated his lower-leg injury in practice on Thursday. His Week 12 availability is now in doubt after a couple of solid outings as the Chargers' lead back.
With Austin Ekeler nearing a return, Ballage can be dropped for the next hot waiver-wire back who might be thrust into a bigger role. Potential candidates include Brian Hill (Todd Gurley missed practice Wednesday and Thursday), Samaje Perine (Giovani Bernard is trying to clear the concussion protocol), or Ballage's teammates Troymaine Pope and Joshua Kelley (potential fill-ins if Ekeler isn't ready yet).