Don't use 'Plague Inc.' smartphone game to predict coronavirus, developer says – Global News
Developers behind the popular smartphone game Plague Inc. are trying to put a damper on their own viral success, amid a surge in interest related to the coronavirus outbreak spreading from China in recent weeks.
The game challenges users to infect — and ultimately wipe out — all human life on Earth, using the realistic transmission and mutation mechanics of various diseases. Each game starts with an infection in one country, and users spread that infection by mutating the disease to add transmission vectors and symptoms.
The game urges players to think about how diseases might spread in real life.
"Plague Inc. is a hyper-realistic model of the world," the game tells its users. "Plan your strategy and evolve your disease accordingly."
The game has been a top performer on the App Store and Google Play for years, but its popularity has spiked amid fears of the coronavirus that was first reported in Wuhan, China.

1:44


Coronavirus outbreak: CDC says virus screenings in U.S. expanding to 20 airports



Coronavirus outbreak: CDC says virus screenings in U.S. expanding to 20 airports
"We specifically designed the game to be realistic and informative, while not sensationalizing serious real-world issues," developer Ndemic Creations wrote in a statement.
"However, please remember that Plague Inc. is a game, not a scientific model and that the current coronavirus outbreak is a very real situation which is impacting a huge number of people."
The developer says its site crashed last week amid the viral popularity of its game.
Plague Inc. has been applauded by the U.S. Centers for Disease Control and Prevention. However, Ndemic says people shouldn't take that to mean it's a substitute for the World Health Organization and other public health organizations.
Coronavirus-Plague Inc. memes have spread widely online since the outbreak, and some users have claimed to use the game as a simulator.
Anxiety has been high around the world amid a viral outbreak that has spread from a suspected origin point in Wuhan, China. The disease spreads through the droplets a person releases when coughing or sneezing, and has an incubation period of 1-14 days.
It is being commonly referred to as coronavirus, although that term actually applies to a whole family of viruses, including the ones behind Middle Eastern Respiratory Syndrome (MERS) and Severe Acute Respiratory Syndrome (SARS).
The World Health Organization simply calls it a "novel coronavirus" with the temporary name 2019-nCoV.
Face masks have been flying off the shelves, racism has crept into the picture and people around the world are closely watching for new cases outside of China's borders.
Health officials have identified the first Canadian cases of the virus in Toronto and the Vancouver area.
© 2020 Global News, a division of Corus Entertainment Inc.
Makeover: How to achieve that perfect flick, no matter your eye shape – Brantford Expositor
Article content
A winged eyeliner is a classic look loved by many, and surprisingly easy to do.
Article content
Here are a few easy steps, and tips, to help you get that perfect flick no matter your eye shape.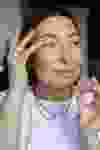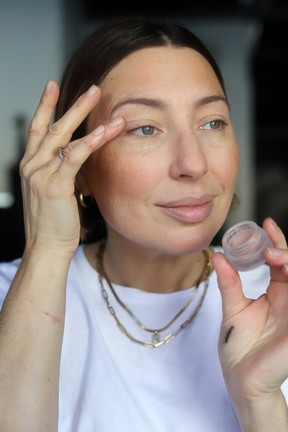 Step 1: Primer
The first and most important step is to prep the eyelid with a smudge proof base. I'm using Charlotte Tilbury's Matte — Eyes to Mesmerize in Nude Cashmere because it goes on smoothly, is long wearing and lasts up to 12 hours.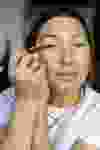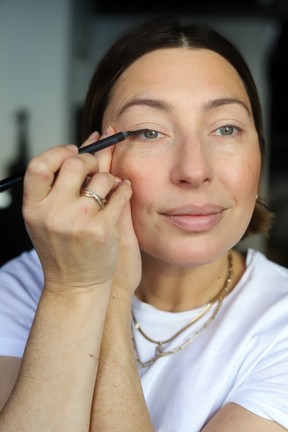 Step 2: Liner
I used Smashbox — Always On Waterproof Gel Eyeliner in Fishnet to draw on my liner. tarting at the middle of my eyelid, I traced a thin line along my lash, which progressively grew thicker toward the outer corner of my eye. I then connected the line from the inner corner to the middle of the eye. The key to a perfect liner is to use short and clean strokes, a sharp eyeliner and a fine angled liner brush to extend the outer wing.
Article content
Tip: For hooded eyes try creating the outer wing where the hood starts first and work your way inward. For round eyes start from the outer corner of the eye and create a sharper angle toward the middle of the lid. For small eyes try keeping your liner and wing thin and short. Use a skin toned eyeliner to draw a line just below the wing and to tight line, making the eyes appear larger and brighter.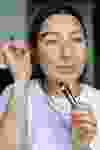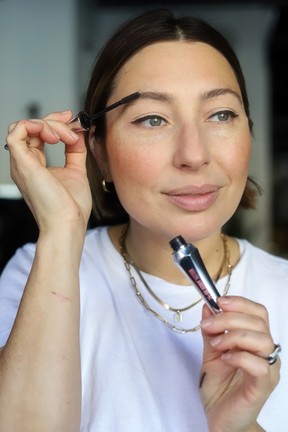 Step 3: Mascara and brows
Curling the lashes and coating them with black mascara will enhance the look, as will filling in your eyebrows. I'm using Benefit Cosmetics — Roller Lash Curling Mascara in black and on my brows, I used Benefit — 24-Hour Brow Setter Clean Brow Gel with Benefit — Precisely My Brow Pencil in #4.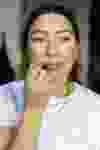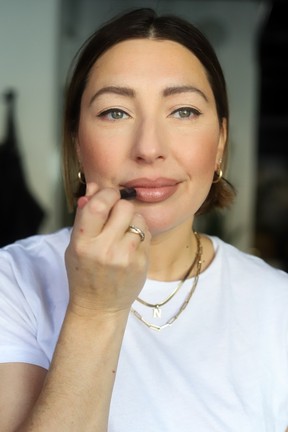 Step 4: Lips and blush
Article content
I lightly contoured my face with Tarte Amazonion Clay Waterproof Bronzing Powder, then swept a hint of Benefit Cosmetics — Dandelion blush on my cheeks. To pull the look together, I lined my lips with NYX — Suede Matte Lip Liner in Sandstorm then layered it with Glo Skin Beauty — Cream Glaze Crayon in Chiffon.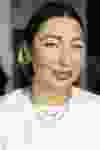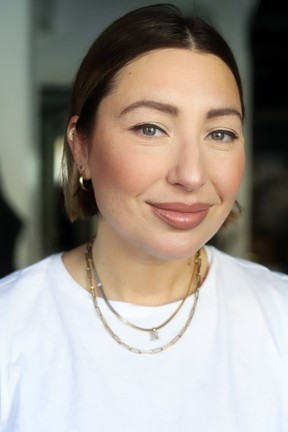 The completed look
---
More news, fewer ads: Our in-depth journalism is possible thanks to the support of our subscribers. For just $3.50 per week, you can get unlimited, ad-lite access to The Vancouver Sun, The Province, National Post and 13 other Canadian news sites. Support us by subscribing today: The Vancouver Sun | The Province.
'Fortnite' Leaked Skins: Mr. Beast, Geralt Of Rivia And More Coming To Chapter 4 – Forbes
The Fortnite Chapter 4, Season 1 leaks have begun just hours before the game's big live-event kicks off.
Screenshots of what appears to be the new cinematic trailer have leaked online and show off a few familiar faces.
Mr. Beast
Mr. Beast appears to be coming to the game, possibly as a Battle Pass skin, possibly as an Item Shop addition. He will join other YouTube celebrities and streamers like Ninja as well as big movie superstars like The Rock, all of whom have come to the battle royale game in some fashion. This isn't a surprise as Epic Games have talked about a future Mr. Beast collaboration in the past.
Geralt Of Rivia
Will we get horseback riding this season? That's Geralt of Rivia from The Witcher, but he's accompanied by his steed, Roach. Mounts would spice things up a bit for the next Chapter. (Flying mounts especially).
The timing here is good for CD Projekt Red. The Polish game developer releases the PS5 and Xbox Series X versions of The Witcher 3 this month on December 14th and is free for previous owners of the game.
DOOM Guy
The classic space marine from the DOOM franchise appears to be another collaboration. He's fighting a Cacodemon, which would be a cool new NPC enemy time.
Who would win in a fight? DOOM Guy or Master Chief?
If you look closely throughout the leaked trailer, you can spot others: Toy Story, perhaps, and the Teenage Mutant Ninja Turtles. We'll know more when Chapter 4, Season 1 launches.
More Chapter 4 Season 1 Updates:
Watch The Paradigm Create The New 'Fortnite' Chapter 4 Map In 'A New Beginning' Cinematic Trailer – Forbes
Update:
The actual cinematic trailer is live now so I'm updating this post with the official—and nicer looking—video (above).
This was the final segment in today's Fractured live-event which you can read about here.
Original Story:
The cinematic trailer for Fortnite's upcoming Chapter 4, Season 1 has leaked online just hours before the big Chapter 3, Season 4 'Fractured' live event.
Obviously big spoilers ahead and in the video.
Basically, it appears that Brie Larson's Paradigm has lost the battle against the mysterious oozing Chrome that has taken over the map during the 'Paradise' season.
She's forced to destroy the map entirely and piece together a new one, telling the players that she can't help them anymore. From here on, they have to help themselves.
I admit, I'm a bit lost in the game's current narrative, which they haven't really fleshed out much recently. This propels us into a new Chapter narratively also, though it's unclear what comes next even after watching the trailer.
I suppose Christmas stuff comes next! The Days Of Fortnite event, Christmas presents and so forth, all on a brand new map. That should be fun!
ore Chapter 4 Season 1 Updates: