Florida gallery owner charged with peddling fake art pieces – Coast Reporter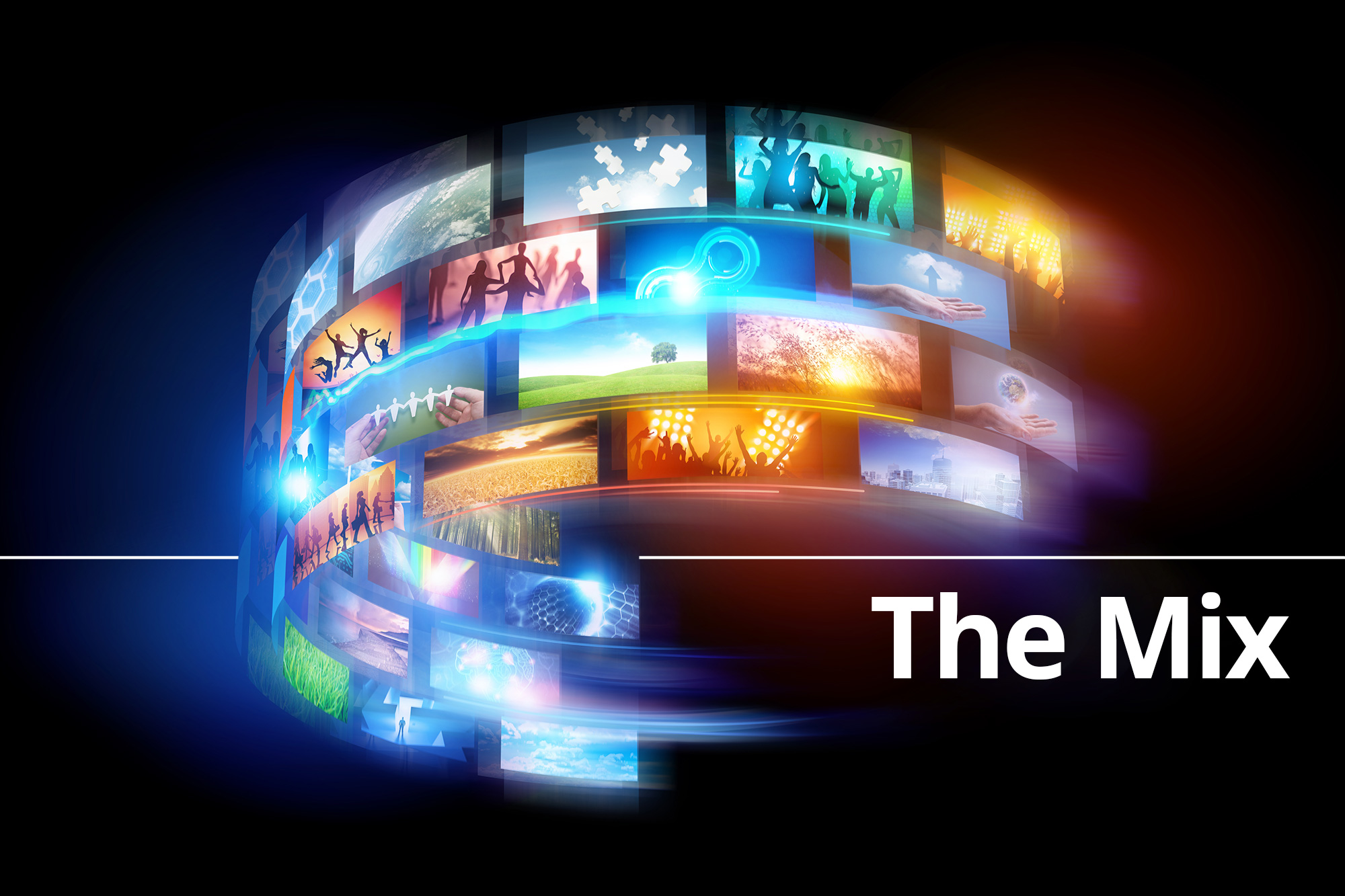 ST. PETERSBURG, Fla. (AP) — A Florida gallery owner has been arrested on federal charges for peddling fake art pieces, claiming the cheap reproductions were in fact originals by Andy Warhol, Banksy, Roy Lichtenstein, Jean-Michel Basquiat and others, federal prosecutors said.
A complaint filed in South Florida federal court Thursday accuses Palm Beach art dealer Daniel Elie Bouaziz of mail fraud, wire fraud, and money laundering in his alleged scheme to sell forged copies of high-end art.
Bouaziz, a French citizen of Algerian descent, was ordered released on $500,000 bail after an initial hearing Friday. He has not yet entered a plea to the charges, according to court records. He could face many years in prison if convicted.
Bouaziz sold some of the forged art pieces for hundreds of thousands of dollars apiece, prosecutors said in a news release. An FBI criminal affidavit said undercover agents put $22 million down for several of the fake pieces.
Claiming to be an art expert and an official appraiser, Bouaziz appraised the inauthentic artwork he sold to the victims at an increased rate, the FBI affidavit said. To give one example, the FBI says Bouaziz bought a Warhol reproduction print for $100 and sold it for $85,000.
He operated two art galleries on Palm Beach's famed Worth Avenue, one of the wealthiest places in the U.S.
"The FBI did not observe a single transaction in those accounts in which Bouaziz or his galleries purchased high-value artwork," the affidavit says. "Bouaziz purchased low-cost reproductions from online auction sites that he then resold to unsuspecting victims, as originals, at drastically increased prices."
And even those were low. For example, an original Andy Warhol painting would likely sell for millions of dollars. Bouaziz, according to the FBI, sold one of Warhol's works called "Superman," of which there were several versions, for just $25,000.
"I buy about 200 paintings in auction every year and I guarantee my stuff. I mean I am behind my stuff," Bouaziz said in a conversation recorded by the FBI. "I'm not buying things that everybody has. That's why you don't see them in the other galleries."
The affidavit does not say how many people were victimized. Bouaziz will have a plea hearing on June 15. No trial date has been scheduled. Bouaziz's temporary attorney did not immediately respond to an email seeking comment Saturday.
Curt Anderson, The Associated Press
After fleeing civil war as a child, the 'mayor of the rail trail' in Hamilton uses rock art to help him heal – CBC.ca
If it's a nice day in Hamilton, chances are good that Antonio Merino will be sitting at his special spot alongside the Escarpment Rail Trail.
His nook on the Mountain side of the trail, near the foot of the Margate Stairs, can't be missed – it's a solid 15 metres of sculptures and artwork made from painted rocks, fallen branches and other found objects.
A curvy branch juts from a log, evoking the head and body of a swan. Painted rocks are everywhere, bearing messages supporting essential workers or in remembrance of people who have died. There's a row of sticks that have been painted blue to look like a pond, with wooden birds and alligators looking over it and a fish trapped on a line inside.
"It's just a passion for me," said Merino, enjoying his home-away-from-home on a recent, hot-as-an-oven summer day. "It's a way to express without words. I did this all because I like to see a better world."
Tall wooden stakes hold up a tarp with two seats underneath it – one for Merino and one for the litany of guests who stop by for a visit each day. The densely treed area of the Niagara Escarpment provides plenty of canopy shade as well, with the little sun that is able to peek through the trees forming a speckled, cheetah-print of light on the forest floor.
Nearly everyone who walks by says hi to Merino, who has become a central part of the community that has developed among regular trail users. "He's the mayor of the trail," said one passerby.
"It's really great to see somebody utilize the space, utilize found objects and just make it their own," said Laura Heaney, who stopped to visit while walking past with her dog. "My first impressions were that somebody had a creative streak in them and wanted to put it out there in the world."
Sandra France, who hikes past twice a day, says the spot has become a focal point for trail users.
"It's like a little community down here and this is the hub," she says. "Sometimes you've got to take a number if you want to be able to say hello to him because he's very popular and keeps everyone going around here."
'This is helping me to release pain, sorrow'
Merino is 53, with a slight frame and gentle smile. His ever-present dark sunglasses are held on with a cord, and his dark hair is thick and cut short.
He takes pride in the fact that the space he's created brings joy to the people who go by, but he's also made pieces that hint at what is beneath his positive countenance.
"A man from nowhere, just giving hope," reads one. "Lost soul," says another.
"This is helping me to release my pain, my sorrow, and the horror that I lived in the past," he told CBC Hamilton. "When people say, 'The past is gone, yesterday is gone,' it all depends. Yesterday can be gone, but the horror stays. There are two choices: do you live in hell or learn how to live with the hell inside you?"
Merino was born in El Salvador, raised by his grandmother after his mother abandoned him when he was three months old, he says. The brutality and chaos of the civil war took over his life at age 10, its atrocities echoing in his head to this day.
The war would go on to kill more than 75,000 people between 1979 and 1992, and about 8,000 more would disappear, according to the United Nations. Some of those were Merino's family members, neighbours and friends – including his grandmother, which left him on his own at age 11.
The pain brought me here, but that pain made my heart soften.– Rail trail artist Antonio Merino
Later, the threat of being forced to join the army made him flee the country. He moved through Costa Rica and Mexico while waiting for a Canadian visa, finally moving to this country on Aug. 16, 1989.
"The pain brought me here, but that pain made my heart soften and I learned how to be more kindful," says Merino, who lives with post-traumatic stress disorder and receives disability support payments as a result. "All the people I saw get killed, I believe their spirits came to me to protect me."
He lived in Belleville and Cambridge before eventually settling in Hamilton many years ago.
When COVID-19 hit, Merino was in the process of trying to get his high school diploma through an adult education school, which he says shut down with the pandemic. The isolation of that period combined with his existing mental health struggles left him in a dark place, until the day he discovered the rail trail.
"I actually live by the trail, a half a block, and did not know the trail was here," he says, noting he's been in the same Wentworth Street apartment for 16 years.
That first day on the trail, he found a lost photo album, an interesting rock, an emerald, and another rock painted with the words, "you are loved" – which he saw right at the spot where he now sits daily.
"I got this crazy feeling that something was going on," he said. "Then I came back the next day and started collecting rocks."
'2 years ago, I was just a masked man in a ghost town'
Now Merino spends six to 10 hours a day near the spot, sanding, painting and arranging the rocks and other natural items he finds. He attributes almost a mystical power to some of his most special finds.
"I have some rocks I won't sell because I believe I will be cursed if I sell them. I believe Mother Nature brought them to me," he says.
His friends along the trail also bring him rocks sometimes, as well as money – he has a donation box, but says things have dried up lately with the hard times people are facing. Some people ask him to make rock art to honour deceased loved ones. One woman even begged him to let her kiss his hand, after sensing he was a special person.
"It feels very strange," Merino said. "I said to this lady, 'I am a normal person. I am not an angel. I am nobody.'" He let her kiss it anyway.
He also gets plenty of attention from local children; a "blessing," he says.
"I have maybe 50 letters and rocks that kids made for me… Parents come here and lend me the kids and I babysit them. I teach them art.
"Two years ago I was just a masked man in a ghost town. Nobody knew me. [Now] sometimes when I am downtown, police officers put the siren on and say, 'Antonio!' People downtown say, 'Hey, I know you!'"
He says feeling like he's part of something has changed his outlook, and he hopes to provide a piece of that to others.
"I always want to be a humble person and bring positive energy to everyone who goes by here. That's my main goal."
PHOTOS: Walkerville Art Walk Takes Over Wyandotte | windsoriteDOTca News – windsor ontario's neighbourhood newspaper windsoriteDOTca News – windsoriteDOTca News
QU Announces Art Scholarship Recipients for Fall 2022 – Quincy University
QUINCY, Ill. – Quincy University's Art Department awarded two art scholarships for the fall
2022 semester.
"The Quincy University Art Department created the Art Talent Search Competition as a
way to raise the awareness for new or transfer students to obtain scholarships," said Karl Warma,
M.F.A., professor of art. "QU has a long tradition of providing scholarships to art students, but
the growing financial need of students in art programs meant we needed more program
visibility,"
The selection process was held during the School of Fine Arts and Communication
Showcase on February 19, 2022. Participants submitted an application, portfolio and had
personal interviews with QU Art Department faculty. Recipients were chosen at the discretion of
the art faculty on the talent and personal vision of the candidate.
"We are so fortunate to have student's bringing their developing talents to our Art &
Design Department at QU," said Gary Meacher, M.F.A., assistant professor. "Every year we
have the chance to reward those talents with our annual scholarship competition."
Laura VanNice, an incoming transfer student, was awarded a $5,000 scholarship.
VanNice previously studied at Moberly Area Community College. VanNice is from Hannibal,
Mo., and pursuing a degree in graphic design.
High school senior Aliya Callaway received a $3,000 scholarship. Callaway is from
Advance, Mo., majoring in graphic design.
"Laura VanNice and Aliya Callaway are talented young women who will bring additional
creative energy to the Art Department program at QU. We look forward to their active
participation starting in the fall of 2022," said Warma.