'Fortnite' creator Epic Games to appeal ruling in Apple case – CTV News
"Fortnite" game maker Epic Games on Sunday said in a legal filing that it plans to appeal a ruling in its antitrust case against Apple Inc after a federal judge on Friday handed down a mixed decision.
The judge on Friday said Apple would have to loosen some rules on developers. But the ruling favored Apple on many counts, including allowing the iPhone maker to continue its prohibition of third-party, in-app payment systems.
It also allowed Apple to continue to charge commissions of 15% to 30% for its own in-app payment system.
Epic had said it would continue its legal fight.
Analysts said the impact may depend heavily on how Apple chooses to implement the judge's decision. Apple's critics and7 rivals said they are more likely to turn to legislators, rather than courts, to pursue the changes they seek.
Both Apple and Epic declined to comment on Sunday.
(Reporting by Stephen Nellis; Writing by Rodrigo Campos; Editing by Cynthia Osterman and Daniel Wallis)
Google abused dominant position of Android in India, antitrust probe finds – Yahoo Movies Canada
Google has abused the dominant position of Android in India to illegally hurt competitors in the world's second largest internet market, a two-year antitrust probe by the nation's watchdog has found.
The Android-maker reduced device manufacturing firms' ability and incentive to develop — and sell — devices running alternative versions of Android (more popularly known as forks), the probe found, according to two people have have been briefed on the findings.
Additionally, the report found Google's requirement to make it mandatory for device manufacturers to pre-install its apps to be in violation of India's competition law.
More than five dozen firms including Amazon and Apple responded to queries from the Indian watchdog — the Competition Commission of India — during the course of the investigation, the report said.
The Indian watchdog also found issues with the way Google has enforced policies on Play Store, saying those are "one-sided, ambiguous, vague, biased and arbitrary."
Google said it looks forward to engage with the CCI to demonstrate how "Android has led to more competition and innovation, not less." Indian newspaper Times of India first wrote about the report.
The report's findings — which are yet to be formally published by the CCI — is the latest setback for Google in India, where it is facing several other antitrust probes and daggers from a growing number of domestic startups, founders, and investors.
The Alliance of Digital India Foundation, a group of 350 startups, founders and investors, lauded the CCI report's findings and said the watchdog's step "is in line with the Indian digital ecosystem's needs."
Galaxy Tab S7 series gets Z Fold 3's best software feature with One UI 3.1.1 – SamMobile
Samsung began rolling out a new One UI 3.1-based firmware update for the Galaxy Tab S7 series earlier this week, and through it, the company is bringing a few One UI 3.1.1 features. One UI 3.1.1 remains exclusive to the Galaxy Z Fold 3 and Galaxy Z Flip 3; however, some features that debuted with One UI 3.1.1 have already been ported over to the Galaxy S21 series. And now, the Galaxy Tab S7 duo and Galaxy Tab S7 FE are getting a similar treatment.
The S7 series tablets have access to the new Labs feature that debuted with One UI 3.1.1 on the Galaxy Z 3 foldable series — even though the version of One UI remains unchanged once the update is applied. The Labs section includes a couple of new additions, such as multi-window for apps that don't natively support it, as well as a new persistent taskbar that can seriously improve usability and workflow.
Galaxy Tab S7 and Tab S7+ owners can identify the new update by firmware version T87xXXU2BUC6. It's rolling out in dozens of markets across different continents as we speak. The update is also available for the Galaxy Tab S7 FE, and the firmware number is T73xXXU1AUH6.
Galaxy Tab S7 series and Tab S7 FE owners can download the new One UI 3.1-based firmware update by tapping the update notification once it arrives, or from the Settings app. They can also refer to our firmware database, where we upload new Samsung firmware files regularly. They're available to download for free.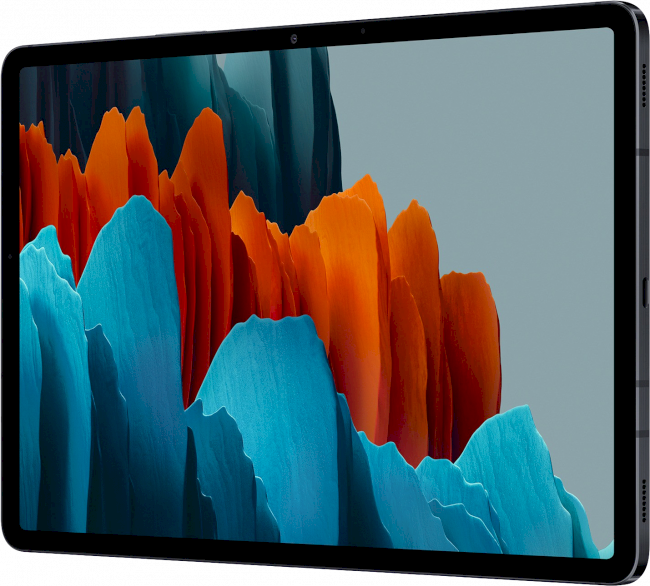 SamsungGalaxy Tab S7
SamsungGalaxy Tab S7 Plus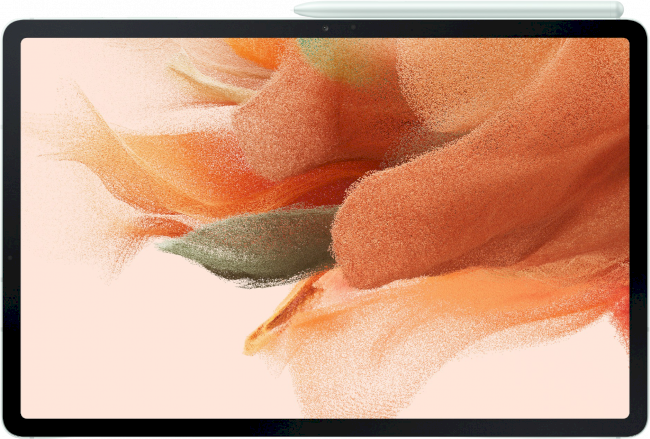 SamsungGalaxy Tab S7 FE
iOS 15 and iPad OS 15 come Monday: How to install Apple's new software – CNET
This story is part of Apple Event, our full coverage of the latest news from Apple.
iOS 15 and iPadOS 15 will be ready to download and install on your iPhone and iPad this Monday, Sept. 20, Apple announced during its iPhone 13 event this week. It also introduced the new iPhone 13, iPhone 13 Pro and iPhone 13 Mini — all available for preorder now — and its newest iPad, iPad Mini and Apple Watch Series 7. The software updates come with an array of new features for iPhones and iPads.
Apple added new FaceTime features that, for the first time, will let Android and PC users participate, and iMessage improvements that make it easier to track links and photos your friends have sent. The iPad is getting a complete home screen makeover, and multitasking is finally receiving the boost it's needed for years.
Below, we'll explain how to install iOS 15 on your iPhone and iPadOS 15 on your iPad once it's time. For now, make sure to get your devices ready ahead of time — we'll tell you how to do that, too.
Get your iPhone or iPad ready before installing the update
Before you install the latest update, take a few minutes to do some routine maintenance on your iPhone or iPad. Not only will it help ensure a smooth update, but you'll free up storage in the process, and you'll have a fresh backup at the ready should anything go wrong when you install the update.
Make sure to clear out any clutter, such as photos and apps you don't need anymore, to free up storage on your phone. If you haven't done so recently, you'll also want to create a fresh backup so you don't lose anything important on your device. (Here's a guide that'll walk you through how to do it all.) Once you've done this, your phone and iPad will be ready for iOS 15 and iPadOS 15.
Will iOS 15 and iPadOS 15 work with my iPhone and iPad?
Apple published a list of devices that will receive the update when it's available. It's easy to figure out if your device will run the new operating system for its platform. If your iPhone is running iOS 14 right now, then you'll be able to install the update. Here are all of the compatible devices:
Devices that will support iOS 15 or iPadOS 15
| | |
| --- | --- |
| iPhone 12 Mini | iPad Pro 12.9-inch (5th generation) |
| iPhone 12 | iPad Pro 11-inch (3rd generation) |
| iPhone 12 Pro | iPad Pro 12.9-inch (4th generation) |
| iPhone 12 Pro Max | iPad Pro 11-inch (2nd generation) |
| Phone 11 | iPad Pro 12.9-inch (3rd generation) |
| iPhone 11 Pro | iPad Pro 11-inch (1st generation) |
| iPhone 11 Pro Max | iPad Pro 12.9-inch (2nd generation) |
| iPhone XS | iPad Pro 12.9-inch (1st generation) |
| iPhone XS Max | iPad Pro 10.5-inch |
| iPhone XR | iPad Pro 9.7-inch |
| iPhone X | iPad (8th generation) |
| iPhone 8 | iPad (7th generation) |
| iPhone 8 Plus | iPad (6th generation) |
| iPhone 7 | iPad (5th generation) |
| iPhone 7 Plus | iPad Mini (5th generation) |
| iPhone 6s | iPad Mini 4 |
| iPhone 6s Plus | iPad Air (4th generation) |
| iPhone SE (1st generation) | iPad Air (3rd generation) |
| iPhone SE (2nd generation) | iPad Air 2 |
| iPod Touch (7th generation) | |
How to install iOS 15 and iPadOS 15 when it's time

Once the update goes live on Monday — Apple usually launches updates around 10 a.m. PT (1 p.m. ET, 6 p.m. BST) — you'll install it just like any other software update. It's a good idea to have your device plugged into a charger to ensure that the update doesn't drain the battery, and a strong Wi-Fi connection will help speed up the process without burning through your data plan. On an iPhone, follow these steps:
1. Open the Settings app.
2. Select General.
3. Tap Software Update.
Your device will connect to Apple's servers and prompt you to download and install the update. Follow the prompts to complete the installation. When your device reboots, it will be running iOS 15. Follow the same steps with an iPad to update it to iPadOS 15.