Free online workshops aimed at arts community – GuelphToday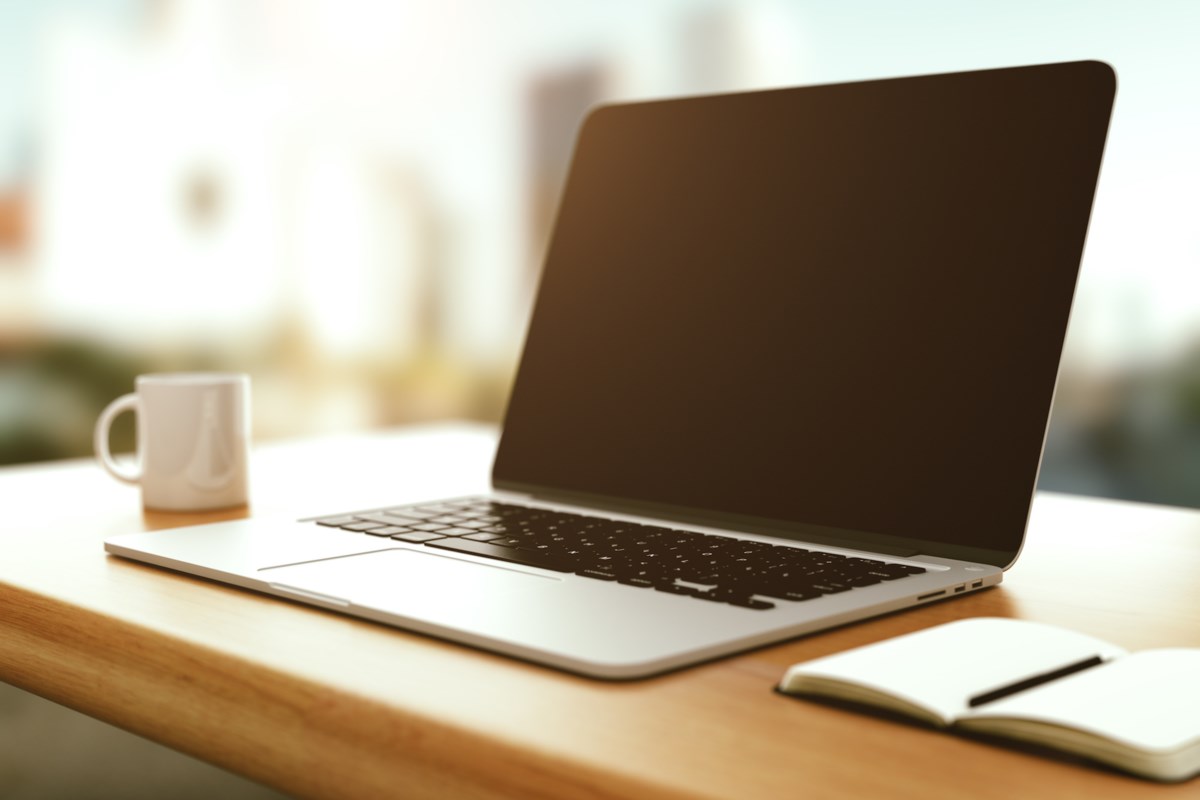 NEWS RELEASE
GUELPH ARTS COUNCIL
*************************
Guelph Arts Council is offering four free online workshops to help visual artists, musicians, performing artists, writers, arts organizations and venues rebuild their careers or businesses in response to the pandemic.
"The pandemic has been particularly hard on creative workers and businesses, many of whom depend on in-person events for their livelihood," says GAC Executive Director Patti Broughton. "Even before the pandemic, many lived with precarious incomes. We're excited to be able to offer these workshops to help them cope."
All four workshops are free for Guelph Arts Council members, and GAC is now offering free memberships to Guelph-Wellington artists of all disciplines, arts businesses, and not-for-profit arts organizations through Dec. 31, 2020. Members are encouraged to register for workshops quickly as some have limited free spots.
GAC extends a special invitation to BIPOC, newcomer, Deaf, disabled, youth, and/or 2SLGBTQ+ artists to sign up for free memberships and these events.
The workshops are:
Creating a New Audience on LinkedIn, Oct. 22, 10 a.m. to noon
Many creative small businesses don't consider a LinkedIn page, but this free social network can be a great place to grow your audience. Presented by Guelph marketing agency 2H Media, this hands-on workshop will lead participants through creating a basic LinkedIn company page from scratch. Free GAC member promo code: GAC75
Contracts and Commission: The Business of Art, Oct. 29, 3 p.m. to 4:30 p.m.
A common error when creating a business in the arts is failing to understand your rights, your worth and how to protect both. Samir Baijal, Artistic Director at Hillside Festival, will help participants understand their legal rights and prepare them for the business side of any creative business. Presented in partnership with Business Centre Guelph-Wellington. Free GAC member promo code: creativebusiness (limited spots); 10 per cent discount code: businessartcouncil (limited spots).
Art Business in Digital and Physical Spaces, Nov. 5, 6:30 p.m. to 8 p.m.
A round-table style discussion about how artists, curators, musicians, and creatives use digital and physical spaces to deliver and create projects, programs, exhibitions, sales and shows. Sharing their tips and challenges will be: James Gordon, Guelph city councillor and singer-songwriter; Michelle Miller, local handcrafted art jeweller; Sally Frater, Curator of Contemporary Art, Art Gallery of Guelph; and Lynne McIntee, publicity chair at Guelph Little Theatre. Followed by a Q&A. Presented in partnership with Business Centre Guelph-Wellington. Free GAC member promo code: creativebusiness (limited spots); 10 per cent discount code: businessartcouncil (limited spots).
Career Rebuilding: Making Money with Your Creative Business, Nov. 12, 3 p.m. to 4:30 p.m.
Creative businesses have unique challenges. Learn from industry experts about building and structuring your creative business. Amanda Wilson-Ciocci, owner of The Monarch & Co., will discuss the systems and support you need to get organized for your business launch and/or growth. Aron Murch and Matthew Herchel, Digital Strategists at 2H Media, will cover Shopify and digital marketing for art businesses.
Musicians Braden Phelan and Liv Cazzola of Guelph duo Tragedy Ann will share their insights on finding new ways to reach your audience. Presented in partnership with Business Centre Guelph-Wellington. Free GAC member promo code: creativebusiness (limited spots); 10 per cent discount code: businessartcouncil (limited spots).
This workshop series is presented in association with GAC's Guelph Emerging Artist Mentorship Project, with support from RBC Emerging Artists Project.
For more information about these workshops contact Guelph Arts Council at administration@guelpharts.ca, executivedirector@guelpharts.ca, or call 519-836-3280. Due to COVID-19 recommendations, GAC is currently open by appointment only. Phone messages are checked daily.
*************************
Art Gallery wants major expansion, asking for cash, professional input – SooToday
Art lovers are familiar with what is described as 'postmodern art.'
Now, the Art Gallery of Algoma (AGA) is envisioning a renovated and expanded post-COVID art gallery.
"There are issues with this current building. We are limited in what we can do and how we can serve the community, whether it's the arts community or the tourism sector. Now, in the time of COVID, everything is different, but this will not last forever, so we have to look beyond this and look at how we want to see the gallery re-emerge," said Jasmina Jovanovic, AGA executive director and chief curator, speaking to SooToday.
The AGA board, staff and a special renovation/expansion committee, on Oct. 16, put out an invitation to experts with experience in developing proposals for art galleries to submit requests for proposals (RFPs) and present their ideas for the Sault waterfront attraction.
"We should feature permanently, one way or another, on a rotating basis, something that reflects The Group of Seven, also another space that reflects our Indigenous culture, also Dr. Roberta Bondar's photographs…if you think of it from the tourism perspective, it would be nice to feature what is telling the story of Sault Ste. Marie and Algoma," Jovanovic said.
That wouldn't be all.
The AGA would also like to have space to showcase work by Sault and area artists.
"We would also like to enable local artists to have more space on a permanent (but rotating) basis, but to have a dedicated space where they can feature their art, and also, of course, bring in travelling exhibitions from outside that a lot of people, especially these days, cannot see (due to COVID-19 transmission fears linked to travel)," Jovanovic said.
The AGA is also looking at adding a space for food and beverages to be enjoyed by visitors.
"The AGA would like to explore the potential of some form of food services within the facility. This facility could include a seasonal exterior patio, with access to the surrounding sculpture garden park allowing the AGA to offer refreshments and confections to not only visitors within the facility but also those using the external spaces," an AGA document outlining the gallery's vision states.
"We decided to put all our dreams out there (in calling for RFPs)," Jovanovic said.
"We have storage issues for art, and office space. Everything is tight. We outgrew this building."
"The gallery did an amazing job over the last 45 years in growing this much but it is time now to look forward to the next 45 years."
The AGA is currently 10,000 square feet in size, but Jovanovic said she does not have a specific new size in mind when it comes to the desired renovation and expansion.
"I'm going to rely on the experts (in answering that question)," she said.
The AGA is anticipating the cost of the project to not exceed $200,000.
"The funding is going to be grants, federal and possibly some provincial (local funding also a possibility)," Jovanovic said.
The gallery is asking for all RFPs to be sent in a sealed envelope to the AGA at 10 East Street in Sault Ste. Marie by 5 p.m. Thursday, Nov. 19, 2020.
The writer(s) of the chosen RFP will be notified Jan 8, 2021 (or sooner), with the project to hopefully begin Jan. 22, 2021 (or sooner).
"It will be a lengthy process but we don't have enough space to function properly and there are building issues, just like any old house that's showing signs of its age and we have to address that. We don't really have a choice," Jovanovic said.
"In a month or so we would know who our chosen candidate is but we will hopefully have some grant applications, then we will have to wait to get the funding. This is our wish list and is this list going to be feasible, that is the question."
The need for work to be done on the gallery was identified five years ago, that need becoming more pronounced over the past two years, Jovanovic said.
Flooding problems at the gallery in recent years have been repaired as best as possible for now, Jovanovic said.
However, she added "the water is coming in, in different spots in the building, through the floor. According to the architect, there is pressure building underneath, the foundation. We've repaired the wall, we've repaired the roof and that enabled us to function, to still present some very good exhibitions and programming and engage with the community, but it isn't a permanent solution."
None of the AGA's collection of 5,000 paintings, drawings, photographs and three-dimensional works of art such as sculptures and pottery have been damaged by flooding, Jovanovic said.
The special AGA renovation/expansion committee, which exists apart from the gallery's board, consists of Dr. Roberta Bondar (honorary chair), Susan Myers (Algoma District School Board trustee), City Councillor Matthew Shoemaker, Sault architect David Ellis, lawyer Mark Lepore and The Algoma Art Society's Nora Ann Harrison.
The gallery was closed due to the provincial COVID-19 shutdown in March, reopened since then with reduced hours of operation, open 10 a.m. to 3 p.m. Wednesday through Saturday.
The AGA was launched as a non-profit public art gallery by a group of art enthusiasts and volunteers, incorporated July 7, 1975. The AGA moved to its present location in 1980 and includes four exhibition spaces, the Ken Danby Education Studio, the Gallery Café and the AGA Gallery Shop. The AGA is the only public art gallery in Algoma and also serves Michigan's Upper Peninsula and five bordering states.
The AGA's operational/programming requirements are primarily funded by the City of Sault Ste. Marie (approximately $280,000 annually) and various other grants and funds support projects and on-going activities.
Details of the AGA's invitation for RFPs may be found on the gallery's website.
Stony Plain: 'Punching above [its] weight when it comes to public art' – CBC.ca
Judy Bennett gazes fondly at her favourite mural in her hometown of Stony Plain, Alta.
"To me it's just downright grass roots. This is the way things happened. Around a kitchen table, talked about things that needed to be done and how they could do it together," said the town councillor.
The mural by James Mackay was commissioned in 2012 by cooperatives like banks, grocery stores and insurance companies in the community to mark the 100th anniversary of co-ops.
The mural is one of nearly 40 dotting the town 40 kilometres west of Edmonton. The works not only draw tourists but are also a point of civic pride.
Take a tour of some of the murals dotting the community of Stony Plain, Alta. 2:05
You can see more from the town of Stony Plain on Our Edmonton on Saturday at 10 a.m., Sunday at noon and Monday at 11 a.m. on CBC TV and CBC GEM.
Bennett says since the first mural was unveiled around 30 years ago, they have come to adorn dry cleaning shops, hair salons, the post office and the arena.
The murals depict the town's past and colourful characters like local NHL goalie great Glenn Hall, long-serving country physician Dr. Richard Oatway, and teenage translator and telephone operator Ottilia Zucht, who could speak five languages.
In a normal year, tourists can hop aboard a horse-drawn wagon with long-time tour guide Greg Hanna. In a pandemic year, Bennett encourages people to walk or drive the mural route using a map available on the town's website.
"We wanted these murals to be outside, so they were always accessible and what a great idea that was, especially during the pandemic," Bennett said.
Mayor William Choy stands in front of the newest mural in the pedestrian tunnel below the CN rail line just off the skateboard park at 4401 49th Avenue.
The bright colours, messages of hope and pineapples wearing sunglasses make the mural "awesome," Choy says.
"That's a living, breathing wall, allowing residents to express themselves in a productive and friendly manner," he says.
This summer, the town partnered with artists Daphne Côté and AJA Louden, short for Adrian Joseph Alexander, to host a public art project featuring an introduction to graffiti-style art.
"The murals allow us to showcase the history and past of Stony Plain but also allows us to move forward such as the projects here," Choy says. "A new generation of art and thinking."
Louden, an Edmonton-based contemporary urban muralist, worked with about a dozen skateboard and scooter kids and other residents who showed up to learn.
"I think we brought about 50 or 60 cans of spray paint," Louden recalls.
"My favourite part was watching that eureka moment, when people finally figure out a new trick with the spray can or realize that they could," he says.
"They maybe didn't see themselves as an artist before this and they've started to find a medium that felt fun and felt new. That's really exciting."
Louden hopes to return next summer for more sessions at the skateboard park.
"I've always been impressed with communities like Stony Plain for punching above their weight when it comes to public art, lots of cool murals that celebrate the heritage of the town."
Art and cultural venues get £75m boost from Culture Recovery Fund – Yahoo Canada Sports
Arts venues and cultural organisations have received a £75m ($57m) injection from the government's Culture Recovery Fund.
<p class="canvas-atom canvas-text Mb(1.0em) Mb(0)–sm Mt(0.8em)–sm" type="text" content="The culture secretary has announced grants of up to £3m in a bid to save 35 of the country's cultural icons, with £52m (70%) of funding awarded outside of London.&nbsp;" data-reactid="24″>The culture secretary has announced grants of up to £3m in a bid to save 35 of the country's cultural icons, with £52m (70%) of funding awarded outside of London.
It is the largest boost from the £1.57bn Culture Recovery Fund to date.
Recipients of the grants include iconic venues such as Shakespeare's Globe, Sadler's Wells, the Old Vic, the Birmingham Repertory Theatre, the Design Museum and the Sheffield Crucible.
London's Shakespeare's Globe will receive £2,985,707 to support start-up costs for a planned reopening in spring 2021, while The Old Vic will receive £3m from the fund.
The funding also aims to provide jobs across the country and support the wider community.
Culture Secretary Oliver Dowden said: "As part of our unprecedented £1.57bn rescue fund, today we're saving British cultural icons with large grants of up to £3m – from Shakespeare's Globe to the Sheffield Crucible.
"These places and organisations are irreplaceable parts of our heritage and what make us the cultural superpower we are. This vital funding will secure their future and protect jobs right away."
<p class="canvas-atom canvas-text Mb(1.0em) Mb(0)–sm Mt(0.8em)–sm" type="text" content="READ MORE: COVID-hit UK arts groups welcome government cash infusion" data-reactid="31″>READ MORE: COVID-hit UK arts groups welcome government cash infusion
This is the fourth round of funding announced by the Department for Digital, Culture, Media and Sport (DCMS). Independent cinemas, heritage institutions and cultural organisations were awarded grants of up to £1m in previous rounds.
The DCMS said more than £500m of support has now been allocated from the Culture Recovery Fund to British cultural institutions. The grants are designed to help them survive until April 2021.
Sir Nicholas Serota, chairman of Arts Council England, said the funding has "provided a lifeline" to allow arts and cultural organisations to continue.
"This latest funding, which are the largest grants to date, will support some of the country's most loved and admired cultural spaces – from great regional theatres and museums to historic venues in the capital – which are critical to the development of a new generation of talent and in providing work for freelance creatives," he said.
<p class="canvas-atom canvas-text Mb(1.0em) Mb(0)–sm Mt(0.8em)–sm" type="text" content="Watch: Oliver Dowden defends UK government's record on arts funding" data-reactid="36″>Watch: Oliver Dowden defends UK government's record on arts funding