Get Ready to Short Apple Stock Once EU's New Anti-iPhone Law Finalizes – CCN.com
Apple faces regulatory headwinds after the EU voted overwhelmingly to back a resolution that calls for a common mobile charger.
The proposed legislation targets electronic waste rather than Apple's competitive practices but could still have major implications on the iPhone maker's business.
Regulation is just one of many reasons Apple's stock could be on short-sellers' watch list.
Apple's (NASDAQ:AAPL) ability to milk its loyal fanbase could get a lot harder this summer when the European Union (EU) implements a consumer protection proposal limiting the iPhone maker's price-gouging tactics.
On Thursday, members of European Parliament backed a proposal that would establish uniform charger requirements for all mobile device makers across the region. This means companies like Apple won't be able to force consumers to buy new chargers with each device purchase.
EU Lawmakers Vote for Common Mobile Charger
Apple was in lawmakers' crosshairs Thursday after European Parliament voted 582-40 for a resolution that protects consumers against buying new chargers with each new mobile device [Reuters]. The resolution, which was tabled to the European Commission, could be implemented as early as July.
To be clear, lawmakers weren't fixated on Apple's chargers but on so-called electronic waste. The proposal cites research showing that EU inhabitants generated 12.3 million tons of electronic waste in 2016. That amounts to 16.6 kilograms (36.6 pounds) per head.
While lawmakers acknowledged that voluntary industry agreements were necessary in reducing waste, they're insufficient in meeting the EU's lofty targets. As Reuters reports, the EU proposal would affect Apple more than any other company because most of its mobile products use Lightning cable as opposed to the standard USB-C connector.
How the Legislation Impacts Apple's Business
As Tech Crunch reports, frayed charging cables are just one of the ways Apple managed to grow into a trillion-dollar company. One of the most infamous price-gouging moves happened in 2012 when Apple first introduced the Lightning charger, which meant repeat customers had to purchase new cables and compatible accessories [Business Insider].
In 2019, plaintiffs in a California lawsuit alleged that Apple forced its customers to purchase new iPhone chargers by pushing updates that disrupted compatibility with previous connectors [Apple Insider].
Apple's soft power is wielded through 'innovation,' which allows the company to design slimmer ports for its devices that require connector upgrades [Business Insider]. The only problem is that many of Apple's most recent iterations have lacked innovation [Forbes] and may even be trailing competitors [CNN].
All this puts Apple at the center of the EU's war against electronic waste. A European Parliament briefing from mid-January claimed that "old chargers generate more than 51,000 tonnes of electronic waste per year."
Apple has sold more than 1 billion devices that use a Lightning connector. The company says the EU proposal,
would have a direct negative impact by disrupting the hundreds of millions of active devices and accessories used by our European customers and even more Apple customers worldwide, creating an unprecedented volume of electronic waste and greatly inconveniencing users. [Business Insider]
There Are Other Reasons to Short Apple
Legislation targeting smartphone chargers probably isn't enough to cause investors to roll over on Apple's stock. But combined with other factors, it could embolden the iPhone maker's short-sellers to up their stake.
At $14.3 billion, Apple was the most shorted stock in the United States through mid-January, according to S3 data [CNBC]. It was later overtaken by Tesla, whose doubters pushed their short position to a combined $14.5 billion.
Obviously, a large swathe of investors believe Apple is primed for correction after months of relentless gains. That's because Apple's stock performance is characteristic of the overvaluation and investor complacency that currently dominates Wall Street.
Lance Roberts of RIA Advisors told MarketWatch in January that companies like Apple represent the "overbought, extended and complacent market" whose day of reckoning is coming. After all, "near vertical price acceleration," like Apple has witnessed over the past 12 months, is a strong indicator that the top of the business cycle is near.
Tech investor Paul Meeks also warned CNBC viewers in late December that AAPL shares were overvalued by around $100. The stock is up another 8% from where it was on New Year's Eve.
Then there are the real reasons Apple's stock continues to surge: Share buybacks and abundant Federal Reserve liquidity. Take a look at how much Apple has doled out on buybacks over the years:
Corporate CEOs cite many reasons for buying back shares, including ownership consolidation and improving key financial ratios. [Investopedia] For Apple, one of the main drivers has been increasing share prices at a time when company dividends are struggling below the 13-year median and broader S&P 500 average.
The buyback program has pushed Apple dangerously into overvalued territory. By mid-January, the company's stock was trading for nearly 23 times projected earnings and well above its average forward price-to-earnings ratio [Barron's].
By most accounts, Apple has a rosy outlook as it continues to expand into China and maintains a strong foothold in established smartphone markets. But with the stock hovering near record levels, and markets veering into dangerous territory based on key fundamentals, the EU's regulatory onslaught could complicate matters for America's second-most valuable company.
Disclaimer: The opinions expressed in this article do not necessarily reflect the views of CCN.com. The above should not be considered trading advice from CCN.com.
This article was edited by Josiah Wilmoth.
Last modified: February 1, 2020 4:20 PM UTC
Makeover: How to achieve that perfect flick, no matter your eye shape – Brantford Expositor
Article content
A winged eyeliner is a classic look loved by many, and surprisingly easy to do.
Article content
Here are a few easy steps, and tips, to help you get that perfect flick no matter your eye shape.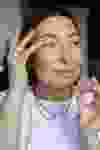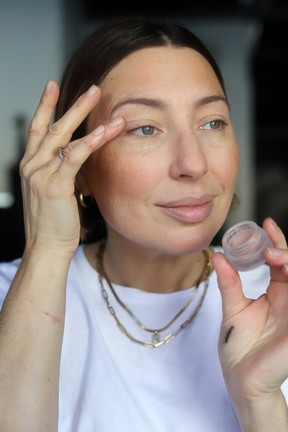 Step 1: Primer
The first and most important step is to prep the eyelid with a smudge proof base. I'm using Charlotte Tilbury's Matte — Eyes to Mesmerize in Nude Cashmere because it goes on smoothly, is long wearing and lasts up to 12 hours.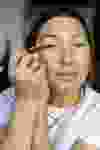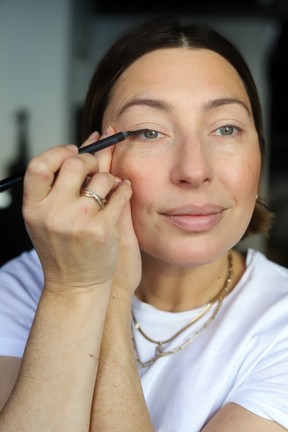 Step 2: Liner
I used Smashbox — Always On Waterproof Gel Eyeliner in Fishnet to draw on my liner. tarting at the middle of my eyelid, I traced a thin line along my lash, which progressively grew thicker toward the outer corner of my eye. I then connected the line from the inner corner to the middle of the eye. The key to a perfect liner is to use short and clean strokes, a sharp eyeliner and a fine angled liner brush to extend the outer wing.
Article content
Tip: For hooded eyes try creating the outer wing where the hood starts first and work your way inward. For round eyes start from the outer corner of the eye and create a sharper angle toward the middle of the lid. For small eyes try keeping your liner and wing thin and short. Use a skin toned eyeliner to draw a line just below the wing and to tight line, making the eyes appear larger and brighter.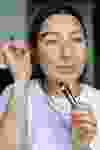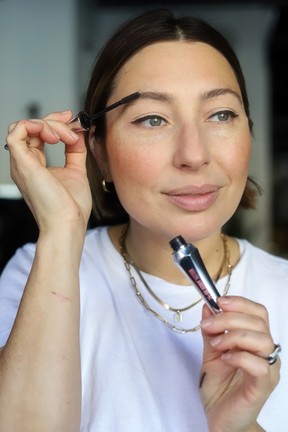 Step 3: Mascara and brows
Curling the lashes and coating them with black mascara will enhance the look, as will filling in your eyebrows. I'm using Benefit Cosmetics — Roller Lash Curling Mascara in black and on my brows, I used Benefit — 24-Hour Brow Setter Clean Brow Gel with Benefit — Precisely My Brow Pencil in #4.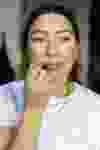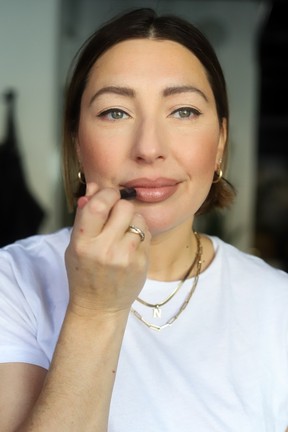 Step 4: Lips and blush
Article content
I lightly contoured my face with Tarte Amazonion Clay Waterproof Bronzing Powder, then swept a hint of Benefit Cosmetics — Dandelion blush on my cheeks. To pull the look together, I lined my lips with NYX — Suede Matte Lip Liner in Sandstorm then layered it with Glo Skin Beauty — Cream Glaze Crayon in Chiffon.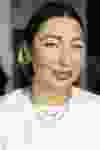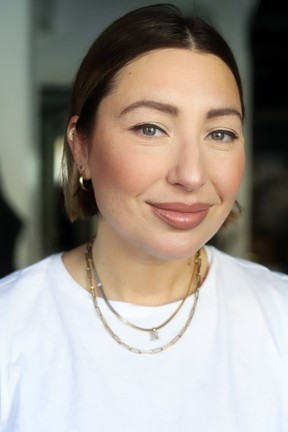 The completed look
---
More news, fewer ads: Our in-depth journalism is possible thanks to the support of our subscribers. For just $3.50 per week, you can get unlimited, ad-lite access to The Vancouver Sun, The Province, National Post and 13 other Canadian news sites. Support us by subscribing today: The Vancouver Sun | The Province.
'Fortnite' Leaked Skins: Mr. Beast, Geralt Of Rivia And More Coming To Chapter 4 – Forbes
The Fortnite Chapter 4, Season 1 leaks have begun just hours before the game's big live-event kicks off.
Screenshots of what appears to be the new cinematic trailer have leaked online and show off a few familiar faces.
Mr. Beast
Mr. Beast appears to be coming to the game, possibly as a Battle Pass skin, possibly as an Item Shop addition. He will join other YouTube celebrities and streamers like Ninja as well as big movie superstars like The Rock, all of whom have come to the battle royale game in some fashion. This isn't a surprise as Epic Games have talked about a future Mr. Beast collaboration in the past.
Geralt Of Rivia
Will we get horseback riding this season? That's Geralt of Rivia from The Witcher, but he's accompanied by his steed, Roach. Mounts would spice things up a bit for the next Chapter. (Flying mounts especially).
The timing here is good for CD Projekt Red. The Polish game developer releases the PS5 and Xbox Series X versions of The Witcher 3 this month on December 14th and is free for previous owners of the game.
DOOM Guy
The classic space marine from the DOOM franchise appears to be another collaboration. He's fighting a Cacodemon, which would be a cool new NPC enemy time.
Who would win in a fight? DOOM Guy or Master Chief?
If you look closely throughout the leaked trailer, you can spot others: Toy Story, perhaps, and the Teenage Mutant Ninja Turtles. We'll know more when Chapter 4, Season 1 launches.
More Chapter 4 Season 1 Updates:
Watch The Paradigm Create The New 'Fortnite' Chapter 4 Map In 'A New Beginning' Cinematic Trailer – Forbes
Update:
The actual cinematic trailer is live now so I'm updating this post with the official—and nicer looking—video (above).
This was the final segment in today's Fractured live-event which you can read about here.
Original Story:
The cinematic trailer for Fortnite's upcoming Chapter 4, Season 1 has leaked online just hours before the big Chapter 3, Season 4 'Fractured' live event.
Obviously big spoilers ahead and in the video.
Basically, it appears that Brie Larson's Paradigm has lost the battle against the mysterious oozing Chrome that has taken over the map during the 'Paradise' season.
She's forced to destroy the map entirely and piece together a new one, telling the players that she can't help them anymore. From here on, they have to help themselves.
I admit, I'm a bit lost in the game's current narrative, which they haven't really fleshed out much recently. This propels us into a new Chapter narratively also, though it's unclear what comes next even after watching the trailer.
I suppose Christmas stuff comes next! The Days Of Fortnite event, Christmas presents and so forth, all on a brand new map. That should be fun!
ore Chapter 4 Season 1 Updates: