Google launches Android 11 Developer Preview with tons of improvements
Google launched the Android 11 Developer Preview a little early, as everyone expected it to drop sometime in the second week of March. Interestingly, Google refers to it simply as "Android 11," which means the company may be dropping the letter from the name, after abandoning dessert-themed names with Android 10 in its marketing last year.
The new version of the mobile operating system that runs on 2.5 billion devices will also have several preview and beta stages in the lead up to release, as the company wants to dedicate more time to polishing new features and ironing out any potential issues.
That means that until Google's I/O conference in May, you won't see any major changes to the overall experience when testing the previews. And at least for now, you'll only be able to install the developer preview images by flashing them on a Pixel 2 and Pixel 3 devices (include the 3a variants). If you don't have one of these devices, there's always the Android Emulator.
Android 11 will include some nice system-level additions that will allow developers to make their apps more aware of the type of connection they're using, especially when it comes to 5G and data usage. Google is also adding support for foldable displays with a unified API, low-latency video decoding for things like Stadia, efficient image formats like HEIF, and an improved API for neural networks.
Google is taking a page from Apple's book to improve privacy and security, too. For example, it will now ask you for permission to use your location every time an app needs it, while allowing users to choose whether they want that to be the default behavior, or if they want location access to be available only while using the app.
Then there is something called "scoped storage," which was introduced with Android 10 and will get even more restrictive in Android 11. This essentially isolates apps in silos, preventing them from having easy access to storage beyond their own bubble, unless explicitly allowed by the user. This will likely disrupt a lot of apps, considering that more than 1,000 apps were found to harvest your data even after you deny them permission to do so.
Other security improvements in Android 11 include secure app data storage, platform hardening, support for different levels of biometric authentication and storing your electronic ID/driver license.
Google is also making small tweaks to the Android UI, for example by adding a dedicated section in the notification shade for messaging apps and Activity Bubbles, which are part of the company's digital wellbeing experiment. But more importantly, it's advancing Project Mainline, which means the company will be able to update even more Android system components via Google Play.
The company expects to have a stable Android build in June, but that will go through one more round of beta testing before being released to the general public sometime between July and September.
Samsung Galaxy Z Flip factory reportedly closes due to coronavirus infection – CNET
The spread of the coronavirus is taking a toll on the global technology industry, with companies shuttering stores and offices, limiting travel, and bracing for disruptions to an integrated worldwide supply chain. The disease is apparently starting to have an impact on Samsung's latest smartphone.
Just weeks after unveiling the Galaxy Z Flip, the Korean electronics giant shuttered a factory over the weekend in South Korea that produces that clamshell-like smartphone, Sammobile reported Sunday. The plant in the city Gumi, South Korea, was shut down after an employee of the wireless division that's in charge of smartphone production tested positive for the pneumonia-like illness, the site reported.
The factory is expected to reopen Monday, and the shutdown's impact is expected to be minimal, Sammobile reported.
Samsung didn't immediately respond to a request for comment.
The novel coronavirus, now called SARS-CoV-2, originated in Wuhan, China, and has so far killed more than 2,000 people and infected over 75,000. Cases have been confirmed in the US, Europe, Asia, the Middle East, Africa and Australia.
Coronavirus fears led Facebook to call off a March marketing summit in San Francisco that was expected to draw 4,000 people. In Barcelona, the Mobile World Conference scheduled for earlier in February was also canceled.
Samsung isn't the only smartphone maker that may be affected by the illness. Apple said earlier this month that it likely will miss the quarterly revenue guidance it gave last month, citing two reasons for the update: The coronavirus is hurting both demand from Chinese customers and production capabilities inside China.
Ninja hits back at Tfue after fight challenge and bold accusations – Dexerto
Tyler 'Ninja' Blevins has fired back at Turner 'Tfue' Tenney after the Fortnite star made some pretty bold accusations during a February 23 YouTube video – including claims that he'd "tried to ruin" his career.
The situation started on February 22 after a hacker infiltrated their way into Ninja's Twitter account and propositioned the Fortnite star to a fight. "Fight me Tfue," one tweet read. Another said "#TfuevsNinja, I'd really clap his a**," alongside a laughing emoji.
While the streamer soon regained access to his account and deleted the messages, Tfue wasn't done. He uploaded a YouTube video the next day in which he talked more in depth about actually wanting to go ahead with the fight, as well as making some rather bold accusations.
Ninja fires back at Tfue over "publicity stunt"
In the video, the 22-year-old claimed that the beef with Ninja has been going on for a long time, and even alleged that the Mixer star had tried to get his Twitch account permanently banned in the past.
"I think he did get hacked, but regardless of that, this is something that I've been meaning to get off my chest for a while now… For years and years, me and Ninja have been rivals… Ever since I started blowing up on social media, he's been trying to tear me down, he's been talking s**t behind my back," he said. "I never mentioned this to anyone before, but he actually did try to get me permanently banned behind my back. He tried to literally ruin my career."
He then revealed that he'd actually like to accept the hacker's proposition for a fight – even though it wasn't Ninja himself who made the tweets. "I know he doesn't f**king like me, and I know he's been trying to tear me down forever, I'm giving him the opportunity now to try and tear me down in the ring… I don't care, UFC, MMA, whatever, the KSI Logan Paul shit went well, so why don't we do it?" he continued. "I'm not scared, if anything he's scared. He's talked all this s**t on me in the past, and now I'm giving him an opportunity to back it up."
(Timestamp 2:14 for mobile viewers.)
[embedded content]
After seeing this, Ninja fired back at the Twitch personality on Twitter, claiming that he doesn't want to fight him and that he's unhappy with his account being hacked used as a "publicity stunt."
"I have no interest in fighting you Tfue. I don't hate you, I don't want you to fail, but I also don't appreciate you using my twitter being hacked as a publicity stunt," he tweeted. "It was a breach in privacy which nobody deserve to deal with, your making it worse for me and helping him."
After YouTuber Carlitoes replied to the post claiming that it was just a joke, the Mixer streamer hit back with "That is not the point, all this does is give the hacker even more clout and attention, not to mention smear my name considering I never tweeted those things, and not everyone knows I was hacked."
Tfue has yet to reply to Ninja at the time of this article, but one thing is for certain – the Mixer streamer is not happy with how it's played out at all.
Dexerto will provide further updates on the situation as it develops.
Coronavirus forces Samsung to temporarily shut down its Galaxy Z Flip factory in South Korea – The Union Journal
The break out of Coronavirus (COVID-19) illness that has actually declared the lives of over 2,000 individuals around the globe at the time of composing this has actually impacted the technology market also. Mobile World Congress (MWC) that was slated to kick-off on February 24 has actually been terminated as well as the supply chains of mobile phone brand names in China are additionally anticipated to take a hit.
Now information appearing of South Korea informs us that Samsung has shut down a smart device plant in Gumi after a staff member obtained contaminated with Coronavirus.
This factory, where Samsung makes Galaxy Fold as well as Galaxy Z Flip, will certainly stay shut up until February 24 as well as accessibility to the flooring where the staff member functioned will certainly be off the limitations up until February 25.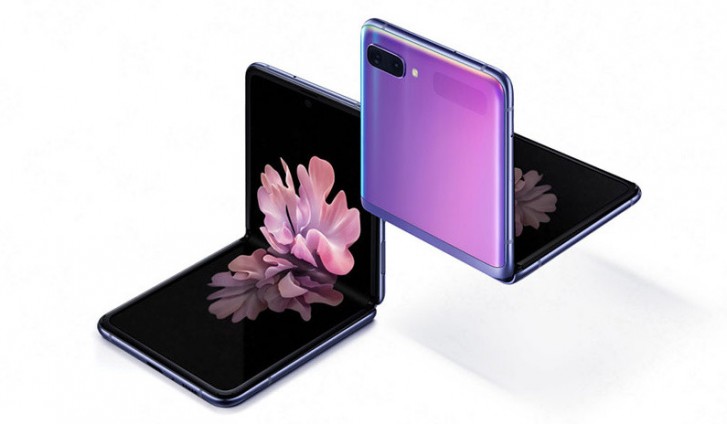 Samsung in a press release stated that its staff members that came in call with the contaminated employee are put in a self-quarantine as well as it took actions to have them examined for feasible COVID-19 infection.
The closure of the Gumi factory is not likely to have any kind of significant effect on Samsung's mobile phone production, considering that it represents a little section of its overall mobile phone manufacturing.
Source (in Korean)|Via 1, 2