Green activist hid in Louvre loos before gatecrashing Louis Vuitton's show
Marie Cohuet hid in a lavatory inside the Louvre art museum for over two hours, plotting her gatecrashing of Louis Vuitton fashion show in protest at the environmental damage that activists say is caused by the fashion industry.
After edging closer to the show's entrance as the event neared, Cohuet saw her chance when staff were distracted by the glitzy arrival of actress Catherine Deneuve.
Talking animatedly into her phone, Cohuet pretended to be from the organising team and walked in.
She bided her time until the catwalk parade began to a soundtrack of thunderous organ music and church bells, at which point she unfurled her banner and joined the procession of models under a chandelier-lit runway.
"It was a little bit like taking back power," the 26-year-old environmental campaigner, a member of the Amis de la Terre (Friends of the Earth) group, told Reuters of the seconds before she was bundled to the floor by Louis Vuitton's security agents.
Her banner was scrawled with the slogan "overconsumption = extinction".
Cohuet said she had taken a stand on Oct. 5 against a fashion industry that fell short on its promises to act against climate change and pushed brands to renew collections faster, and produce more for less cost.
She accused LVMH of having pledged to reduce its greenhouse gas emissions but excluding its sub-contractors from its calculations.
Asked by Reuters to comment, LVMH said its 2030 target to reduce greenhouse gas emissions by more than half, announced in April, included those of subcontractors.
Critics say that fast fashion, which replicates catwalk trends and high-fashion designs at breakneck speed, is wasteful, exploits low-paid workers and pollutes the environment, including through intensive use of pesticides to grow cotton.
On the runway, Cohuet's heart was in her stomach as she stared ahead and passed the gazes of cinema stars, LVMH chief executive Bernard Arnault and members of his clan.
"Sometimes an act of civil disobedience is needed, sometimes we need to challenge head-on those who are screwing the planet today, those who are trampling on human rights and social rights," Cohuet said.
As a teenager at home, she expressed her indignation at the failure of global leaders to act on climate change. It had only been in the past few years that she joined protests, organised petitions and lobbied lawmakers.
Cohuet said she avoided frivolous clothing purchases and air travel but that there was only so much impact an individual could make. Real change must come from governments and leaders of big business, she continued.
Even so, Cohuet holds little hope for meaningful progress at this month's United Nations COP26  climate change conference summit in Glasgow, Scotland.
"Nice promises get made on paper but then things tend to falter and states fail to turn them into concrete actions," she said.
(Additional reporting by Mimosa Spencer; writing by Richard Lough; editing by Mark Heinricjh)
Media Advisory: Premier Furey to Make Announcement on North Atlantic Refinery – News Releases – Government of Newfoundland and Labrador
The Honourable Andrew Furey, Premier of Newfoundland and Labrador, along with the Honourable Andrew Parsons, Minister of Industry, Energy and Technology, will make an announcement regarding the North Atlantic Refinery in St. John's tomorrow (Tuesday, November 30).
The event will take place in the media centre, East Block, Confederation Building at 10:00 a.m.
The announcement will be live-streamed on the Government of Newfoundland and Labrador's Facebook and Twitter accounts and on YouTube.
Technical Briefing
Prior to the announcement, a technical briefing for media will be provided at 9:30 a.m. An embargoed copy of the presentation will be provided to registered media prior to the briefing.
Media covering the announcement and technical briefing will have the opportunity to join in person in the media centre or by teleconference.
To participate, please RSVP to Jillian Hood (jillianhood@gov.nl.ca) who will provide the details and the required information.
Media planning to participate by teleconference must join by 9:15 a.m. (NST) to be included on the call. For sound quality purposes, registered media are asked to us a land line if at all possible.
– 30 –
Media contacts
Meghan McCabe
Office of the Premier
709-729-3960
meghanmccabe@gov.nl.ca
Kelly-Anne Roberts
Industry, Energy and Technology
709-725-5248, 327-7005
kelly-anneroberts@gov.nl.ca
Bank of Canada Media Interview – APTN – Bank of Canada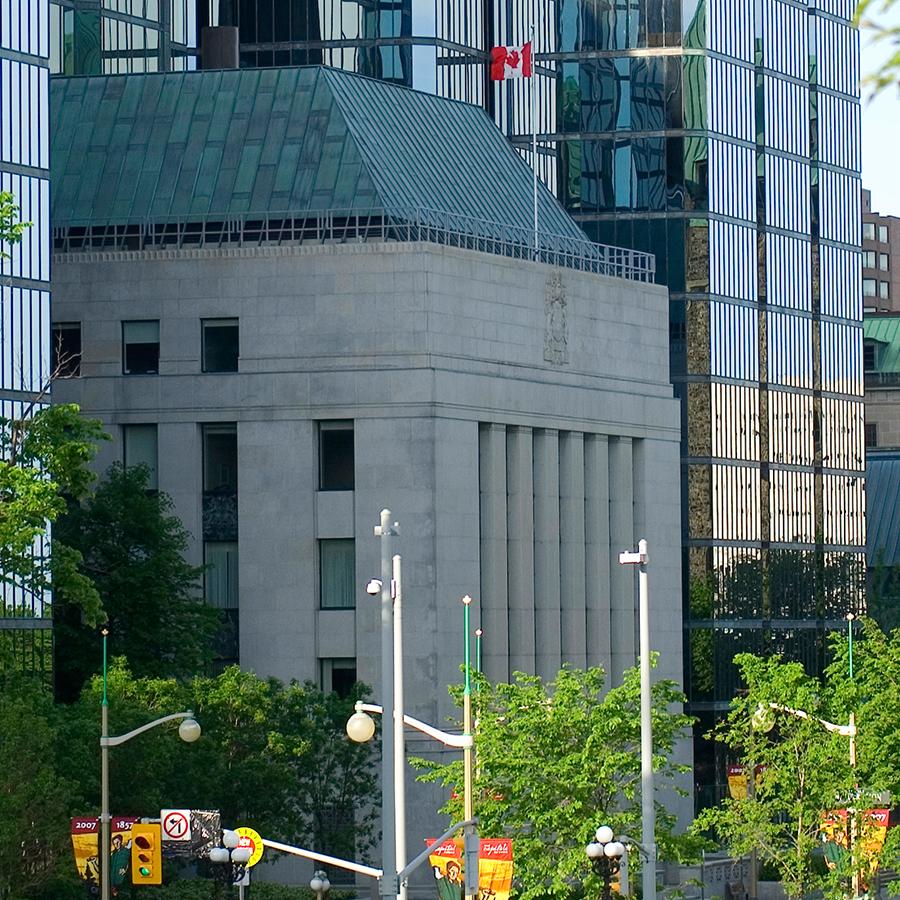 Tiff Macklem, Governor of the Bank of Canada, spoke to Melissa Ridgen of APTN. The interview will air today on APTN National News at 18:00 (ET). Please check local listings or go to https://aptnnews.ca/ for more information.
Media Release – November 29, 2021 – Guelph Police – guelphpolice.ca
Stolen vehicle leads to arrests
The recovery of a stolen vehicle Sunday afternoon led to three arrests and the discovery of a second stolen vehicle.
Approximately 12:30 p.m., the Guelph Police Service received information about two vehicles stolen from the Fergus area. One of the vehicles was tracked through a cellphone inside the vehicle and located in a parking lot near Stone Road West and Edinburgh Road South.
Police began conducting surveillance and approximately 1:10 p.m. arrested a male who had been caught on video exiting the vehicle. A short time later the other two parties were observed exiting a taxi in a parking lot in the immediate area and were arrested.
Two Guelph males, aged 33 and 28, and a 22-year-old Guelph female face various charges including occupying a stolen motor vehicle, possessing stolen property over $5,000 and breaching court orders. They were all released with upcoming court dates.
During the investigation, police recovered a second vehicle which had been reported stolen from the Fergus area a few hours earlier. The vehicle was turned over to the OPP for further investigation.
Teen charged after PSW assaulted
A Guelph teenager faces charges after a personal support worker was assaulted Saturday.
Approximately 9:20 a.m. the victim called police from a residence in the city's south end. She advised her client smashed a glass over her head and threatened her with a knife.
Officers arrived minutes later and observed the victim bleeding from a gash near her eye. The teen yelled at police from a bedroom window while holding a knife. Officers were able to deescalate the situation and convinced the teen to drop the knife and come outside. The victim was transported to hospital for treatment.
A 15-year-old is charged with assault with a weapon, mischief and uttering threats. He will appear in a Guelph court January 12, 2022.
Waterloo male charged with impaired following collision
A Waterloo male is charged with impaired driving following a single-vehicle collision in downtown Guelph early Sunday.
Approximately 2:30 a.m., Guelph Police Service officers on patrol discovered the collision at Norfolk Street and Cork Street East. A vehicle had mounted the curb and struck a light pole.
A male approached officers and admitted he was the driver and that the car was his father's. The male had a strong odour of alcoholic beverage on his breath and was showing signs of impairment, including bloodshot eyes and poor fine motor skills.
He failed a roadside screening device and was taken to the police station, where further testing confirmed he had more than the legal amount of alcohol in his system.
A 24-year-old Waterloo male is charged with impaired operation and driving without a valid insurance card. His driver's licence was immediately suspended for 90 days and the vehicle impounded for seven days. He will appear in a Guelph court December 17, 2021.
The Guelph Police Service would like to encourage the public to always consume alcohol and cannabis responsibly. Please don't drive if you are going to consume alcohol or cannabis, and please ensure that you plan ahead so that you have a safe ride home.
Male broke into downtown church
A Guelph male faces charges after breaking into a downtown church late last week.
Shortly before 10 a.m. Friday, staff from the church called police to report a break and enter. Staff had arrived to find items in the basement kitchen out of place. Officers responded and located a male sleeping in a basement storage room.
The male was searched and found to be in possession of items from various areas of the church, including jewelry from a lost and found and keys.
A 23-year-old Brantford male is charged with break, enter and theft and mischief. He will appear in a Guelph court January 11, 2022.
Two catalytic converters stolen
The Guelph Police Service is investigating after catalytic converters were stolen from work vans at a Guelph business last week.
Just after 9 a.m. Friday, police were called to a business on Woodlawn Road West near Royal Road. Staff had arrived at work to find the exhaust components had been removed from two vans in their lot sometime overnight.
The company was quoted more than $9,000 to repair each van.
The incident remains under investigation. Anyone with information is asked to call Constable Ryan Horvat at 519-824-1212, ext. 7485, email him at rhorvat@guelphpolice.ca, leave an anonymous message for Crime Stoppers at 1-800-222-8477 (TIPS) or leave an anonymous tip online at www.csgw.tips.
Total calls for service in the last 72 hours – 569