'Guess who's back?': Political figures locked out in hack start returning to Twitter – Reuters Canada
(Reuters) – Some U.S. political figures, candidates and lawmakers locked out of their Twitter accounts (TWTR.N) in collateral damage from Wednesday's high-profile hack were beginning to return to the social media site on Friday.
FILE PHOTO: Donald Trump Jr. talks to a reporter in Manchester, New Hampshire, U.S. February 10, 2020. REUTERS/Rick Wilking
"Guess who's back?" President Donald Trump's eldest son, Donald Trump Jr., tweeted on Friday. Trump Jr., who Fox News reported had been unable to access his account following the incident, attached to his tweet an Iron Man GIF captioned 'Wake up, daddy's home.'
"After 36 hours, @Twitter has finally given back access to my account," tweeted Democratic Senate candidate Barbara Bollier.
At least seven of about 10 Democratic Senate candidates and senators who had been locked out of their accounts were able to access the platform on Friday, according to a party official.
Both Republicans and Democrats have called for Twitter to better explain the security lapse through which hackers were able to access the company's internal systems and seize control of influential accounts, including Democratic presidential candidate Joe Biden and former U.S. President Barack Obama, and solicit digital currency.
Lawmakers also expressed concerns over what would happen if a similar breach occurred a day before the U.S. presidential election in November. The FBI's San Francisco division is leading an inquiry into the hacking.
Twitter said on Thursday that it had locked any accounts that attempted to change the account's password during the past 30 days, but said the locked accounts had not necessarily been compromised. It said it was working to restore the accounts to their owners.
"What took so long, @jack? Look forward to discussing later this month," Representative Doug Collins, a Georgia Republican, tweeted at Twitter Chief Executive Jack Dorsey on Friday.
"Thanks for finally unlocking me, @jack. Now, when can I expect a response to our letter?" tweeted Representative Jim Jordan, the top Republican on the House Judiciary Committee.
Jordan's tweet linked to a letter previously sent to Dorsey, accusing the company of exerting "editorial control" over conservatives after it attached warnings and fact-checking labels to tweets by President Trump in recent weeks.
Trump, a prolific Twitter user, did not have his account jeopardized during the attack, White House spokeswoman Kayleigh McEnany said on Thursday. She said that the White House had been in constant contact with Twitter over the last 18 hours to keep Trump's Twitter feed secure, and that the president would continue tweeting.
Twitter said on Thursday that the hackers targeted about 130 accounts, gaining control of a "small subset" which included VIP voices such as Kanye West, Amazon.com Inc (AMZN.O) founder Jeff Bezos and Tesla Inc (TSLA.O) CEO Elon Musk.
Twitter said it was still assessing whether attackers were able to access private data of targeted accounts.
Reporting by Elizabeth Culliford in London; Editing by Chris Sanders and Jonathan Oatis
Nova Scotia reports 10 new cases of COVID-19 Sunday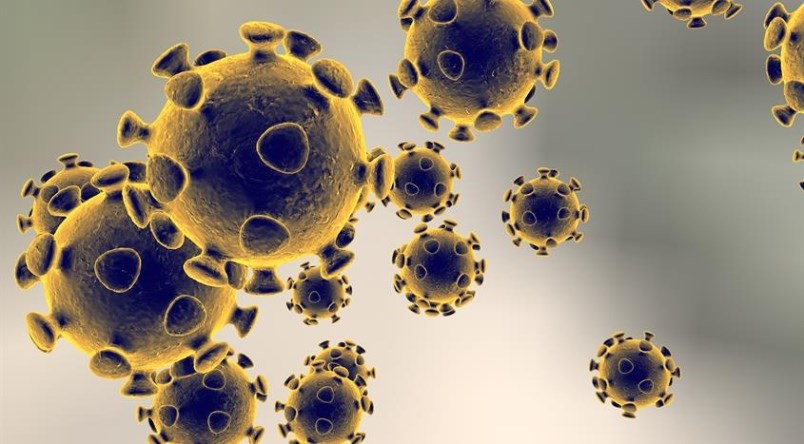 NEWS RELEASE
COVID-19/HEALTH/WELLNESS
*************************
As of today, Nov. 29, Nova Scotia has 125 active cases of COVID-19. Ten new cases are being reported today.
Nine cases are in Central Zone and one is in Western Zone.
"By following the new restrictions in the greater Halifax area, we are working together to contain the spread of the virus," said Premier Stephen McNeil. "And wherever you live in the province, we all have a role to play, by limiting non-essential travel and following all the protocols — limit social contacts, practise social distancing, wear a mask and wash your hands. This is how we will flatten the curve."
Nova Scotia Health Authority's labs completed 2,254 Nova Scotia tests on Nov. 28.
There were 540 tests administered at the rapid-testing pop-up site in Dartmouth yesterday and one positive result. The individual was directed to self-isolate and has been referred for a standard test.
Since Oct. 1, Nova Scotia has had 44,909 negative test results, 200 positive COVID-19 cases and no deaths. No one is currently in hospital. Cases range in age from under 10 to over 70. Seventy-five cases are now resolved. Cumulative cases may change as data is updated in Panorama.
"No matter where you live in Nova Scotia, it is important to follow all public health measures," said Dr. Robert Strang, Nova Scotia's chief medical officer of health. "While the majority of the cases are in the Central Zone, COVID-19 can easily find its way into other parts of the province. We must all remain vigilant and continue working to limit spread within, and beyond, Halifax."
Visit https://covid-self-assessment.novascotia.ca/ to do a self-assessment if in the past 48 hours you have had or you are currently experiencing:
— fever (i.e. chills/sweats) or cough (new or worsening)
Or:
Two or more of the following symptoms (new or worsening):
— sore throat
— runny nose/ nasal congestion
— headache
— shortness of breath
Call 811 if you cannot access the online self-assessment or wish to speak with a nurse about your symptoms.
When a new case of COVID-19 is confirmed, public health works to identify and test people who may have come in close contact with that person. Those individuals who have been confirmed are being directed to self-isolate at home, away from the public, for 14 days.
Anyone who has travelled outside of Atlantic Canada must self-isolate for 14 days. As always, any Nova Scotian who develops symptoms of acute respiratory illness should limit their contact with others until they feel better.
It remains important for Nova Scotians to strictly adhere to the public health order and directives – practise good hand washing and other hygiene steps, maintain a physical distance when and where required. Wearing a non-medical mask is mandatory in most indoor public places.
Rules concerning interprovincial travel within Nova Scotia, New Brunswick, Prince Edward Island and Newfoundland and Labrador have changed. The premiers of all four Atlantic provinces are cautioning against non-essential travel into neighbouring provinces. Currently, all non-essential travel into Prince Edward Island, New Brunswick and Newfoundland and Labrador requires a 14-day self-isolation. All public health directives of each province must be followed. Under Nova Scotia's Health Protection Act order, visitors from outside Atlantic Canada must self-isolate for 14 days unless they completed their self-isolation in another Atlantic province.
Nova Scotians can find accurate, up-to-date information, handwashing posters and fact sheets at https://novascotia.ca/coronavirus. Due to technical difficulties, the website will not be updated today.
Businesses and other organizations can find information to help them safely reopen at https://novascotia.ca/reopening-nova-scotia.
Quick Facts:
a state of emergency was declared under the Emergency Management Act on March 22 and extended to Dec. 13
online booking for COVID-19 testing appointments is available for Nova Scotians getting a test at all primary assessment centres or at the IWK Health Centre in Halifax
ongoing voluntary testing has been introduced to monitor, reduce and prevent the spread of COVID-19 in long-term care. Volunteers, designated caregivers and employees who provide direct care to residents will be tested every two weeks. The ongoing testing will start at three long-term care locations: Northwood, Ocean View and St. Vincent's and will expand to six more facilities over the next two weeks
Additional Resources:
Government of Canada: https://canada.ca/coronavirus
Government of Canada information line 1-833-784-4397 (toll-free)
The Mental Health Provincial Crisis Line is available 24/7 to anyone experiencing a mental health or addictions crisis, or someone concerned about them, by calling 1-888-429-8167 (toll-free)
Kids Help Phone is available 24/7 by calling 1-800-668-6868 (toll-free)
For help or information about domestic violence 24/7, call 1-855-225-0220 (toll-free)
For more information about COVID-19 testing and online booking, visit https://novascotia.ca/coronavirus/symptoms-and-testing/
The COVID-19 self-assessment is at https://covid-self-assessment.novascotia.ca/
*************************
Source:- HalifaxToday.ca
Coronavirus: Here's a look at what provinces, territories have said about vaccine plans – Global News
The federal government is laying plans for the procurement and distribution of COVID-19 vaccines, inking contracts with seven potential manufacturers and saying six million doses could arrive in the country in the first quarter of 2021.
The most recent development from Ottawa came Friday when Prime Minister Justin Trudeau tapped former NATO commander Maj.-Gen. Dany Fortin to lead the national distribution effort. But various provinces have started spelling out their plans as well. Here's a look at what they've said so far:
Nova Scotia
The province's chief medical officer of health says he will release a detailed plan for the distribution of a COVID-19 vaccine once Ottawa shares more information.
Dr. Robert Strang said Friday there is no certainty yet about the availability of a vaccine, but expressed hopes an initial supply will trickle into Nova Scotia early in the new year.
Strang said a detailed provincial plan, to be released once the federal government has shared more specifics on its end, will include tight control of the supply and clear rules dictating who can be first in line for immunization.

0:49


Coronavirus: Canadians moving away from idea of mandatory vaccine says Ipsos poll



He said he's waiting for more federal guidance on issues ranging from priority groups to transportation and storage logistics.
Quebec
The province will be ready to start rolling out its vaccine plan as of Jan. 1, say senior politicians.
Premier Francois Legault said Thursday that public health officials have already settled on the list of priority vaccine recipients, but did not release details.
Legault said the province is also working to put the necessary infrastructure in place to support a vaccine rollout. That includes obtaining fridges capable of maintaining the extremely low temperatures needed by one of the most promising potential vaccine options, currently in development through pharmaceutical giant Pfizer.
Quebec has also tasked assistant deputy health minister Jerome Gagnon, and former provincial public health director Dr. Richard Masse to oversee the province's vaccination effort.
[ Sign up for our Health IQ newsletter for the latest coronavirus updates ]
Ontario
Premier Doug Ford is among those leaders calling on Ottawa to provide more clarity as officials scramble to develop a provincewide vaccination strategy.
Early speculation on the number of doses the province could receive was put to rest earlier this week when federal Health Minister Patty Hajdu said such details were still in the works.
But Ford has forged ahead, naming former chief of national defence Gen. Rick Hillier to oversee the province's vaccine rollout.

2:06


Ex-NATO mission head Fortin to lead Canada's COVID-19 vaccine rollout



Hillier said on Friday he hopes to have a plan developed by year's end, while Ford urged Ottawa to provide detailed information on potential vaccine delivery.
"We need a clear line of sight into the timelines of the shipments," Ford said.
Alberta
The province's top medical official has said she expects to receive 680,000 doses of COVID-19 vaccine early in the new year, a figure not yet confirmed by the federal government.
Dr. Deena Hinshaw has also said a number of hurdles and unknowns remain as the province works to devise its vaccination scheme.
"These (vaccine) numbers, of course, depend on many factors," Hinshaw said on Nov. 18. "They depend on the final pieces of the trials that are underway going well. They depend on ensuring that the safety and the effectiveness of the early vaccines can be assured. All of those checks and balances must be cleared."
On Friday, Hinshaw said the province is working with Ottawa to get vaccine, but it is "a bit of a moving target" on when vaccines might be available.
"But our goal is that whenever vaccine is available, we will be ready to start immunizing individuals on that highest priority list."
British Columbia
Provincial health officials announced on Wednesday that a vaccine strategy for the province is already in the works.
Dr. Bonnie Henry, the province's top doctor, said Dr. Ross Brown of Vancouver Coastal Health will join the group working to organize the logistics around the distribution of vaccines.
Henry said front-line workers as well as those in long-term care homes will likely have priority for vaccinations.

2:06


Ontario government pushes for vaccine answers from Ottawa



She cautioned that while the province has contracts with vaccine makers, there can be challenges with offshore manufacturing.
"It's very much focused on who is most at risk and how do we protect them best," Henry said. "There's a lot of discussion that needs to happen."
Henry said the province hopes to have vaccines in hand by January.
Yukon
Premier Sandy Silver told the legislature on Wednesday that the territory has been in discussions with various levels of government on a vaccine rollout plan.
He said the goal will be to provide vaccines to elderly people and health-care providers.
Silver said rural and remote communities should also get priority status in northern regions, a fact he said he's emphasized with federal authorities.
The premier said he has joined the other provincial and territorial leaders in pushing for a national strategy to distribute the vaccine.
"How confusing would it be for 13 different strategies right across the nation?" he said.
Silver said the Pfizer vaccine could cause logistical problems for remote communities because of its cold-storage requirements, but those issues may not apply to other vaccines under development.
© 2020 The Canadian Press
COVID-19 concerns raised after video shows crowding at Chinook Centre – Calgary Herald
Article content continued
Alberta is in the midst of the second wave of the COVID-19 pandemic, having recorded more than 1,000 new infections daily in the last 10 days, including a record 1,731 cases reported Saturday.
The Alberta government released a series of new measures Tuesday meant to combat rising case counts, including at businesses.
According to Alberta Health, retail businesses within malls, as well as the malls themselves, are allowed to remain open with capacity limited to 25 per cent of their fire code occupancy.
It's the responsibility of mall owners to ensure a process is in place to meet that capacity limit, the province said.
In a statement Saturday, Cadillac Fairview, the company which owns and operates Chinook Centre, said it has worked to combat crowding in the wake of government restrictions.
"The health and safety of our community of guests, clients and employees is our primary concern, and we continue to follow guidance from all levels of government and public health officials," the company said.
"Regarding the Province of Alberta's new restrictions for shopping centres, we have been actively monitoring capacity levels throughout the holiday shopping season."
A Calgary police representative reached Saturday said officers attended the mall Friday and escorted a group of patrons out of the building.
No charges were laid, as police said the focus was on public safety and education, but they added that if the same individuals were to crowd the mall again, fines would be given. Officers maintained a presence at the mall Saturday.