How to auto delete web and location data from Google – MobiGyaan
Google recently announced that the company will now automatically delete the history of your activity, including web, search, and location after 18 months. But this new default settings won't be affecting existing users.
To make Google auto-delete your data after 18 months or 3 months, you'll have to enable the settings in the Google Account. To do so, follow this step-by-step process and you'll be able to do so.
You will also get an option to disable Google from storing activity data. This is also explained in this guide.
How to auto-delete Google web and location data
Step 1: Log in to your Google account and select the "Data & Personalization" option from the left-hand many.
Step 2: Scroll down and you will see the "Activity Controls" section. It will have three items listed — Web & App Activity, Location History, and YouTube History.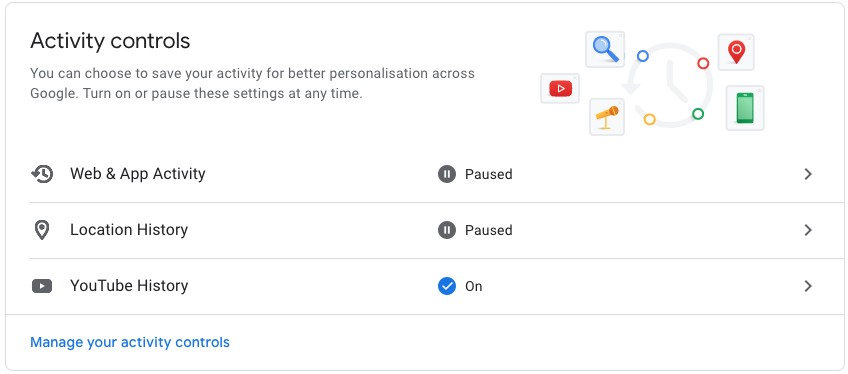 Step 2: Now, click on the "Web & App Activity" section, scroll down, and click on the "Auto-Delete" option.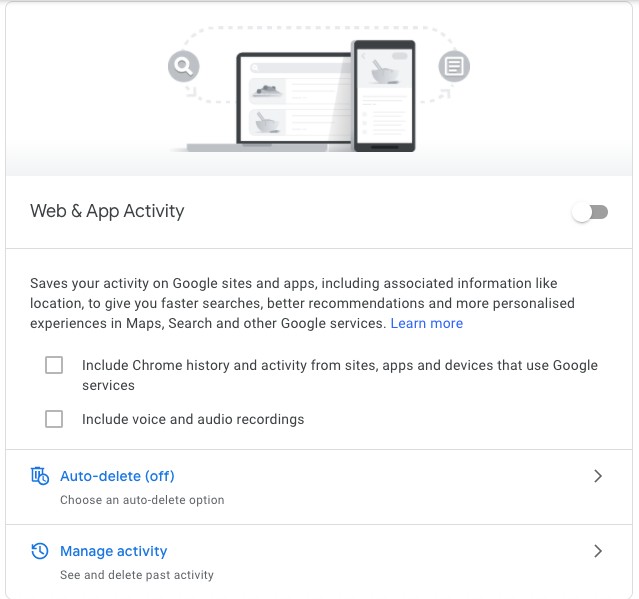 Step 3: You will now have the option to select when to delete data — after 3 months of 18 months. Once you have selected it, click on "Next" to confirm and continue.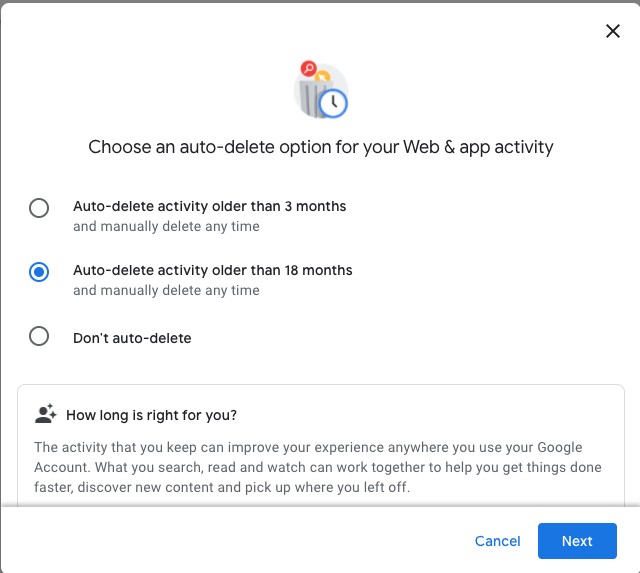 Step 4: Now repeat the same process for other types of data that you want to auto-delete, such as Location History and YouTube History.

You can also disable history collection by clicking the toggle slider off. It is located to the right of the title of data collection. If the toggle is enabled, it will be shown in blue color and if it's disabled it will be shown in grey color.
OnePlus Nord to come in dark grey and include ultrawide selfie cam – MobileSyrup
OnePlus has shared that the hotly anticipated OnePlus Nord is going to have a 105-degree front camera to make taking group selfies a breeze.
Alongside that news, the OnePlus Twitter account shared a picture of the handset in a dark grey colour scheme. The image has a '#01' on it, and the tweet says people can enter for a chance to win one of the first 10 OnePlus Nords to be released.
Own a piece of history. https://t.co/QtaFidNcSB

— Carl Pei (@getpeid) July 13, 2020
It's unclear if regular consumers will have the option to buy this colour or if it's exclusive to the first 10. Since the phone isn't coming to Canada, it's highly unlikely that Canadians will be able to get their hands on this stealthy version of the phone.
It's also exciting to see OnePlus pack a wide-angle camera into the front of the display alongside a regular selfie shooter. Many phones such as the Pixel 4 and the iPhone 11 have been using wide-angle lenses to help people up their selfie game, so it's nice to see OnePlus follow suit.
Leaks have been speculating that one of the selfie cameras will be 8-megapixels, while the other will be 32-megapixels. If I had to guess, the 8-megapixel lens will be the ultra-wide, and the other camera will be the primary lens used for video chatting and taking pictures, but there's no concrete evidence yet.
OnePlus seems to be releasing small bits of information via the Nord Instagram account, so stay tuned to that channel until July 21st to get all the new information the company is sharing.
Source: OnePlus
Apple's iPhone 12 won't be available until October: analyst – MobileSyrup
In a new research note, analysts from Wedbush say that Apple will go ahead with a September launch event for the iPhone 12 series, but that the smartphone likely won't be available to purchase until October.
Several Apple leakers and analysts have predicted that the 2020 iPhone's release will be delayed by at least a few weeks due to supply chain complications brought on by the ongoing COVID-19 pandemic.
Further, Wedbush purposes a few scenarios. First, Apple could drop all 2020 iPhone models at the same time but with very limited availability and a lengthy delivery delay.
Second, it says Apple could adopt a strategy similar to the iPhone X and XR. In the case of the iPhone X, the iPhone 8 and 8 Plus launched first, followed by the X a few weeks later. The company did the same thing with the release of the iPhone XR following the initial release of the iPhone XS.
The firm goes on to state the iPhone 12 Pro and iPhone 12 Pro Max will be available in minimal quantities following its September reveal.
Lastly, there's a possibility Apple could delay the entire keynote until October so that there is more availability of all iPhone 12 models.
Previous rumours indicate Apple has plans to launch several 2020 iPhones, including 5.4-inch and 5.1-inch iPhone 12 models and a Pro version available in 6.1-inch and 6.7-inch sizes.
Other reported features include a more squared-off design similar to recent iPad Pro models, a new faster 5nm A-series processor and 5G connectivity.
Source: 9to5Mac
Ubisoft: Sexual misconduct probe sees three senior heads resign – BBC News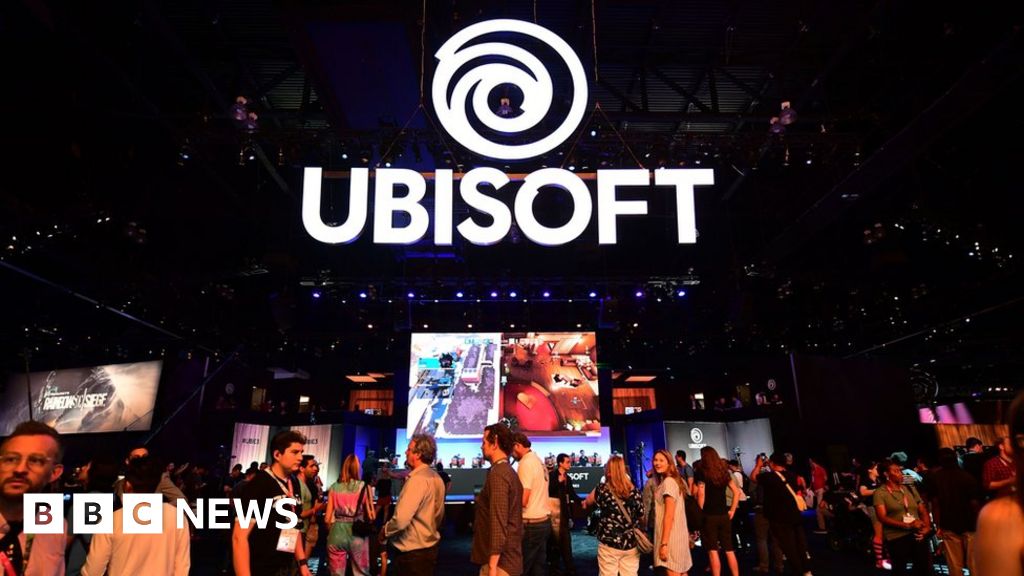 Three senior executives at game-maker Ubisoft have stepped down amid an investigation into sexual misconduct.
The French company's chief creative officer, Canadian studios head, and global HR chief had all left their roles, Ubisoft said.
Ubisoft is a major player in the games industry, best known for the Assassin's Creed franchise.
The resignations came just before its annual showcase of new games, which made no mention of the allegations.
In a tweet ahead of the event, Ubisoft said: "Because all the content has been pre-recorded, we wanted to recognise that the issues we're currently dealing with won't be addressed directly in the show."
The company has already seen one of its most senior executives depart and another placed on administrative leave.
Many of the allegations have been made anonymously online, with a particular focus on the company's Canadian studios.
Ubisoft has not publicly made any specific allegations against its own staff as its investigation continues.
But Both French media and the gaming press have published allegations the company ignored complaints of sexual misconduct and had a culture of harassment, sometimes fuelled by alcohol consumption at company events.
Top brass
Ubisoft said the latest three executives to step down "are a part of the comprehensive work the company is doing to improve and strengthen its workplace culture".
Chief creative officer Serge Hascoët "has chosen to resign from his position" with immediate effect, the company said.
Mr Hascoët was widely seen as a key figure in the company, with games journalist Jason Scheier calling him "the most powerful creative force" with the power to single-handedly "greenlight or cancel a project".
Canadian studios managing director Yannis Mallat is also leaving the company immediately.
"The recent allegations that have come to light in Canada against multiple employees make it impossible for him to continue in this position," Ubisoft said.
And global head of HR Cécile Cornet "has decided to step down from this role, as she believes it is in the best interest of the company's unity".
'Complete overhaul'
As part of its internal investigation, Ubisoft is bringing in an external consultancy to audit its HR process.
Ubisoft's chief executive and co-founder Yves Guillemot said the company had fallen short of its responsibility to employees.
"This is unacceptable, as toxic behaviours are in direct contrast to values on which I have never compromised," he said.
Mr Guillemot is also taking over Mr Hascoët's creative leadership role, and promises "a complete overhaul of the way in which the creative teams collaborate".
'Inappropriate behaviour'
A week earlier, Ubisoft vice-president Maxime Beland resigned from his role amid allegations of misconduct.
Ubisoft said at the time it was continuing to investigate allegations against Mr Beland.
And another vice-president, Tommy François, had been placed on leave.
It comes as the wider gaming community deals with allegations of sexual harassment or misconduct.
Last month, Twitch dealt with a wave of complaints against popular streamers on its platform, while the fighting game community saw an outpouring of allegations of inappropriate behaviour by well known figures.