Ilya Mikheyev and Maple Leafs settle on a new contract – Pension Plan Puppets
Kyle Dubas and Ilya Mikheyev have settled on a new contract only hours before a salary arbitration hearing was scheduled to begin on Wednesday.
The #leafs avoid salary arbitration with Ilya Mikheyev. His two-year extension comes with a $1.645M AAV.

— Chris Johnston (@reporterchris) October 20, 2020
The contract is a fair bit bigger in real dollars in Year Two, which is likely to benefit Mikheyev somewhat thanks to escrow.
The deal comes in between Mikheyev's arbitration proposal (one year at $2.7M) and the Leafs (two years at $1M.) It's hard to know for sure what the Leafs will get from Mikheyev based on his half-season, but he doesn't need to be much more than competent for this deal to work out. He will be an unrestricted free agent once the deal ends.
Mikheyev put up 23 points in 39 games this past regular season before a hand injury took him out of action. He did appear in the qualifying round but did not get on the scoresheet against Columbus. He would have made a bit of an unusual arbitration case given his small NHL sample. With this night-before settlement, the Leafs are spared the necessity of talking down a player they've clearly worked at building a relationship with.
Mikheyev was the only Leafs player to enter the arbitration process this season. The only remaining Leafs Restricted Free Agents still in need of a new contract are defenceman Travis Dermott and winger Joey Anderson, who was acquired from the Devils when they traded away Andreas Johnsson.
Poll
How do you feel about this deal?
9%

A steal for Toronto

(77 votes)

66%

Good bet

(536 votes)

11%

A bit risky

(89 votes)

13%

Once again, the false king Kyle Dubas has overpaid an RFA

(105 votes)


807 votes total

Vote Now

Monday inactives: Seattle Seahawks at Philadelphia Eagles – NFL.com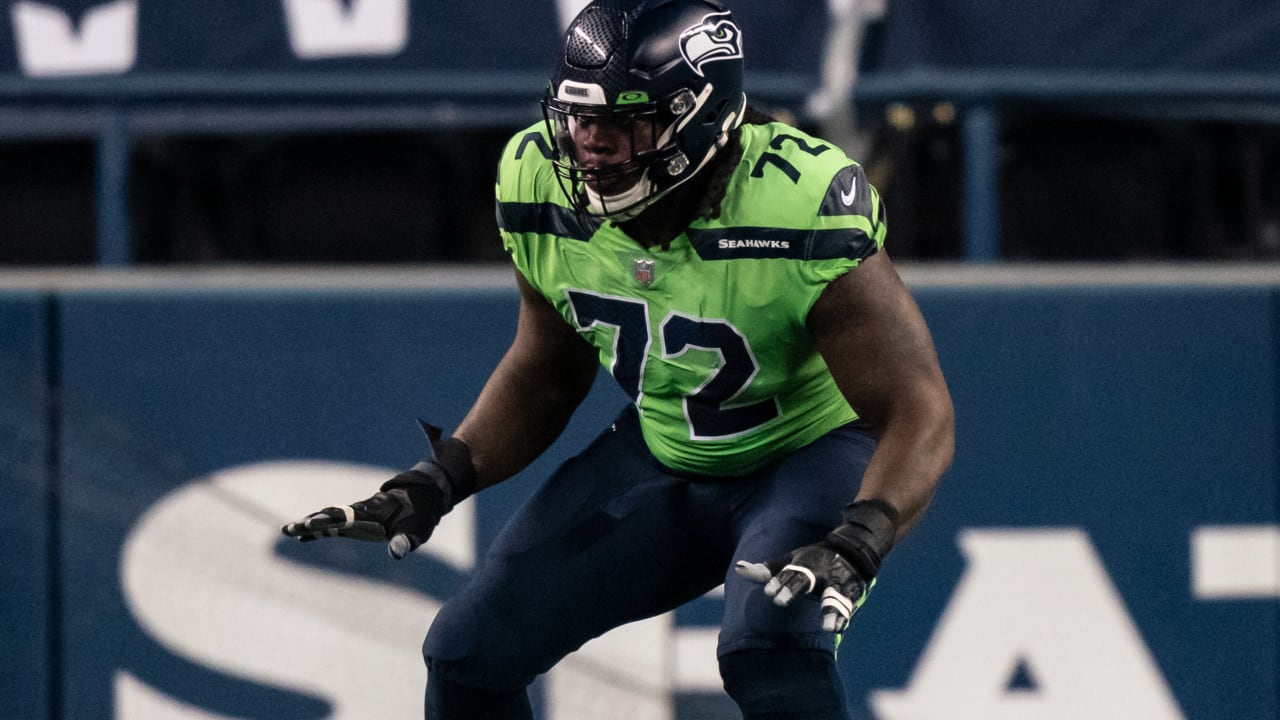 Editor's Note: Below are the official inactives for today's Seattle Seahawks at Philadelphia Eagles game.
NFL postpones Ravens-Steelers to Wednesday afternoon – TSN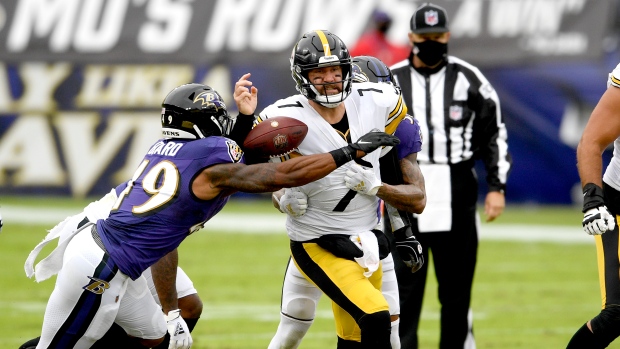 The Baltimore Ravens' struggle to contain an extended outbreak of the coronavirus forced their rescheduled game Tuesday night against the unbeaten Pittsburgh Steelers to be moved back to Wednesday afternoon.
It's the third fix to a matchup originally slated to be played Thanksgiving night. The game will remain on NBC, but at 3:40 p.m. ET.
Also, the Steelers' home game in Week 13 against Washington has been moved from Sunday to Dec. 7 at 5 p.m. The Ravens home game against Dallas will be on Tuesday, Dec. 8 at 8:05 p.m. on Fox and NFL Network. It was originally set for Thursday night, then moved to Dec. 7.
Ravens-Steelers was moved back one more day for medical reasons, but now Baltimore gets some time for workouts. The NFL has permitted the Ravens to return to their facility on Monday night under doctors' supervision, which is similar to what happened when the Tennessee Titans had a coronavirus outbreak earlier this season. The Titans got three days of workouts in that scenario.
The NFL announced the most recent switches Monday after the Ravens placed starters Matthew Judon, Willie Snead and Mark Andrews on the reserve/COVID-19 list.
Although Baltimore also had four players return from that list, the team will still be severely short-handed when this game is finally played. But it will get back running backs Mark Ingram and J.K. Dobbins from the COVID-19 list; they tested positive on Nov. 23
The addition of Judon, a standout linebacker, and Andrews, the leading receiver on the team, brings to seven the number of 2019 Pro Bowl players that Baltimore has placed on the COVID-19 list over the past week. But Ingram will be eligible to play at Pittsburgh, leaving 12 active players and one practice squad member on the list — including 2019 league MVP quarterback Lamar Jackson.
Cornerback Terrell Bonds, who's on injured reserve, was also added to the expansive list Monday.
There was a bit of other good news for Baltimore, which activated linebacker Jayson Ferguson, offensive lineman D.J. Fluker and defensive tackle Broderick Washington from the COVID-19 list. Defensive back Iman Marshall was also activated, although he's been on IR since tearing his right ACL in August.
The contest pitting two longtime rivals was originally scheduled for Thanksgiving night before a rash of coronavirus cases among the Ravens forced the game to be postponed to Sunday. As Baltimore continued to stack up positive tests, the game was moved back to Tuesday night.
Now, perhaps, they'll finally meet on Wednesday in Pittsburgh.
The Ravens (6-4) will face the Steelers without several of their top playmakers, including Jackson, Andrews, and defensive linemen Calais Campbell and Brandon Williams.
The loss of Andrews and Snead will further hinder backup quarterback Robert Griffin III, who will be taking snaps from a third-string centre after Patrick Mekari and Matt Skura were placed on the COVID-19 list on Wednesday.
Andrews is a Type-1 diabetic, which makes COVID-19 potentially more dangerous. His loss should have an impact in that he leads Baltimore in receptions (38), yards receiving (454) and touchdown catches (6).
Andrews, Judon, Jackson, Ingram, Campbell, fullback Patrick Ricard and long snapper Morgan Cox were all selected to the Pro Bowl last season.
Judon owns Baltimore's franchise tag. He is tied for the team lead with four sacks and has 34 tackles.
Snead has 17 catches for 230 yards and two touchdowns over the past four games.
The NFL's last Wednesday game was the 2012 season opener between the Giants and the Cowboys, which was moved from a Thursday night because of a conflict with the Democratic National Convention, which was scheduled to have President Barack Obama speak on Thursday night.
"We understand that every team is going through something like this," Steelers defensive end Cam Heyward said. "Not to this extent, but we have to be ready for any situation. I think (coach Mike Tomlin) has laid out the plan. It's up for us to follow it and it's up for us to bounce back with it."
Added Steelers tackle Zach Banner, who was injured in the season opener: "I'm gonna be healthy by the time we play this game."
__
More AP NFL: https://apnews.com/NFL and https://twitter.com/AP_NFL
Current and former Lions players rejoice over Matt Patricia's firing on social media – Yahoo
The Canadian Press
Toronto FC is looking for a new designated player, opting not to pick up the option on Pablo Piatti.GM Ali Curtis said while TFC will talk to the 31-year-old Argentine midfielder and his representative about returning next season, it is not interested in having him back as a DP. Piatti joined Toronto in February from Spain's Espanyol on a one-year contract plus an option. Piatti, who will be eligible for the MLS re-entry draft, had four goals and four assists in 17 league games. When healthy and at his best, he made a difference — but apparently not big enough."The year did not end how we wanted it to, but I am very proud of what the team accomplished under unique and difficult circumstances," Curtis said in a statement detailing Toronto's end-of-season moves."We'll be able to return a core part of the group, including some young, exciting and hungry homegrown players, but also, we'll look to make some important decisions that add to the quality of the team. In a lot of ways, the (salary) cap next year will be less than it was this year, so we'll have to be creative."Toronto's other designated players are Spanish playmaker Alejandro Pozuelo and striker Jozy Altidore. Only a portion of their salaries count against Toronto's cap.When available, Piatti forged an effective partnership with Pozuelo on the right side of the Toronto attack. The two also became close off the field."I hope he can stay here because he does a lot for the team, … … A big professional," Pozuelo said in his end-of-season meeting with the media last week.Piatti, who suffered right knee ligament damage in February 2019, missed the opening two games of the season before the league shut down due to the pandemic and did not see action until the MLS is Back Tournament in July. Toronto medical staff were careful not to rush Piatti, who had played just seven games since his knee surgery.The five-foot-four 139-pounder missed the last four games of the regular season with a hamstring injury, during which time TFC went 1-3-0 and missed out on the Supporters' Shield. He returned for Toronto's season-ending 1-0 loss to Nashville SC in the first round of the playoffs.Piatti opened his MLS account in mid-August with two goals, including a 25-foot long-range rocket, in a 3-0 win over the Vancouver Whitecaps in his BMO Field debut.Defenders Laurent Ciman, Justin Morrow and Eriq Zavaleta will be out of contract at the end of the year. The loan deal for defender Tony Gallacher also expires at the end of the year.The 35-year-old Ciman saw action in 12 games this season, including five starts. The 28-year-old Zavaleta was restricted to five games (three starts).The 33-year-old Morrow, who has played more than 200 games in Toronto colours, was limited to 15 games (11 starts) and missed much of the regular-season stretch drive through injury. Off the field, he is the executive director of Black Players for Change.Curtis said the club will talk to Morrow and its other free agents about returning.Toronto exercised contract options on goalkeeper Kevin Silva, defender Julian Dunn, midfielders Nick DeLeon, Tsubasa Endoh, Liam Fraser, forwards Ifunanyachi Achara and Ayo Akinola. Twenty-one players are already under contract for the 2021 season: goalkeepers Alex Bono and Quentin Westberg; defenders Auro, Omar Gonzalez, Richie Laryea, Chris Mavinga, Rocco Romeo (currently away on loan); midfielders Michael Bradley, Marky Delgado, Griffin Dorsey, Erickson Gallardo, Jahkeele Marshall-Rutty, Noble Okello (currently away on loan), Jonathan Osorio, Alejandro Pozuelo, Ralph Priso, Jacob Shaffelburg and forwards Altidore, Patrick Mullins, Jayden Nelson and Jordan Perruzza. Toronto FC's 2021 Current RosterGoalkeepers (3): Alex Bono, Kevin Silva, Quentin Westberg.Defenders (6): Auro, Julian Dunn, Omar Gonzalez, Richie Laryea, Chris Mavinga, Rocco Romeo.Midfielders (13): Michael Bradley, Nick DeLeon, Marky Delgado, Griffin Dorsey, Tsubasa Endoh, Liam Fraser, Erickson Gallardo, Jahkeele Marshall-Rutty, Noble Okello, Jonathan Osorio, Alejandro Pozuelo, Ralph Priso, Jacob Shaffelburg.Forwards (6): Ifunanyachi Achara, Ayo Akinola, Jozy Altidore, Jayden Nelson, Patrick Mullins, Jordan Perruzza.—Follow @NeilMDavidson on Twitter This report by The Canadian Press was first published Nov. 30, 2020Neil Davidson, The Canadian Press