iPhone 13 tipped to feature a major camera upgrade – TechRadar
With all four models of the iPhone 12 now launched and available to buy, those in the business of leaks and predictions are turning their attention towards the iPhone 13 – which should arrive around September 2021.
Well-known industry analyst Ming-Chi Kuo has been putting forward his thoughts on what the next Apple flagship phone series will bring with it, as per MacRumors, and it seems the rear camera could be in line for a significant upgrade.
In particular, the ultrawide lens is going to be bumped to a f/1.8, six-element lens from the current f/2.4, five-element lens on the Pro models of the phone. That upgrade should be carried over to the iPhone 14 in 2022 as well, Kuo says.
Essentially the upgrade would mean more light could be captured by the ultrawide lens and you'd end up with better quality shots. Autofocus is apparently coming to the ultrawide lens too, which again would improve the finished results.
13 is the magic number
Kuo predicts that the same four models that we've seen this year are going to make up the iPhone 13 series – so get ready for the iPhone 13 mini, the iPhone 13, the iPhone 13 Pro and the iPhone 13 Pro Max in around 10 months time.
That's assuming Apple calls the next phone the iPhone 13, but it seems the most likely option. We haven't heard any rumors of Xs or Ss being involved in the names of the upcoming handsets, as has been the case in the past.
Of course it's still very early days for iPhone 13 rumors, though we have already heard that Touch ID could be making a return, with a fingerprint sensor possibly embedded under the screen. The series could also offer a model with 1TB of internal storage.
Another industry analyst has also predicted that the same four models will be kept from this year, though Apple should finally get around to upgrading the displays to run at a 120Hz refresh rate – even if it's only on the Pro models.
Samsung Galaxy S21 screen leak says it'll be remarkably different to the Galaxy S20 – TechRadar
Ever since the Galaxy S6 series, Samsung has used curved screen technology to distinguish its phones from the rest of the market, but that may be set to change on the Samsung Galaxy S21.
According to the latest rumor from Ice Universe, a source who is often accurate on these matters, trial versions of the phone have been produced by Samsung and they have flat screens.
Ice Universe confirmed they were referring to both the Samsung Galaxy S21 and Galaxy S21 Plus, so there may be a difference for the Galaxy S21 Ultra.
I firmly believe that the S21 and S21 are flat screens. They have been trial-produced. If they are changed to curved screens now, the S21 series will be postponed at least until the end of February. This is impossible. https://t.co/4ZrPuTrUpgNovember 24, 2020
Ice Universe made it clear that the company may decide to switch to curved screens, but he believes that would cause a delay and that's something he believes is "impossible" for the company to do.
Current leaks suggest the Galaxy S21 will be coming early next year with a release date set for around the middle of January. That's surprisingly early as Samsung usually introduces its next generation of handsets in February.
We're currently expecting three variants of the Galaxy S20, with the Galaxy S20 rumored to have a 6.2-inch display, the Galaxy S21 Plus a 6.7-inch one, and the Galaxy S21 Ultra a 6.8-inch screen.
Next Galaxy Z Flip to sport 120Hz display and narrower frame says leakster – GSMArena.com news – GSMArena.com
Samsung already has two foldable clamshells in its lineup with the Galaxy Z Flip and Z Flip 5G and we've been hearing about a successor coming in Q2 of 2021. Now, leakster IceUniverse shared a couple of bits about the upcoming foldable which is referred to as the Galaxy Z Flip3.
According to his intel, the Z Flip3 will sport a 120Hz AMOLED display which would match Samsung's Galaxy Z Fold2 and Galaxy Note20 Ultra flagships. The new Z Flip is also touted to feature a narrower frame which likely means less bezels around the panel.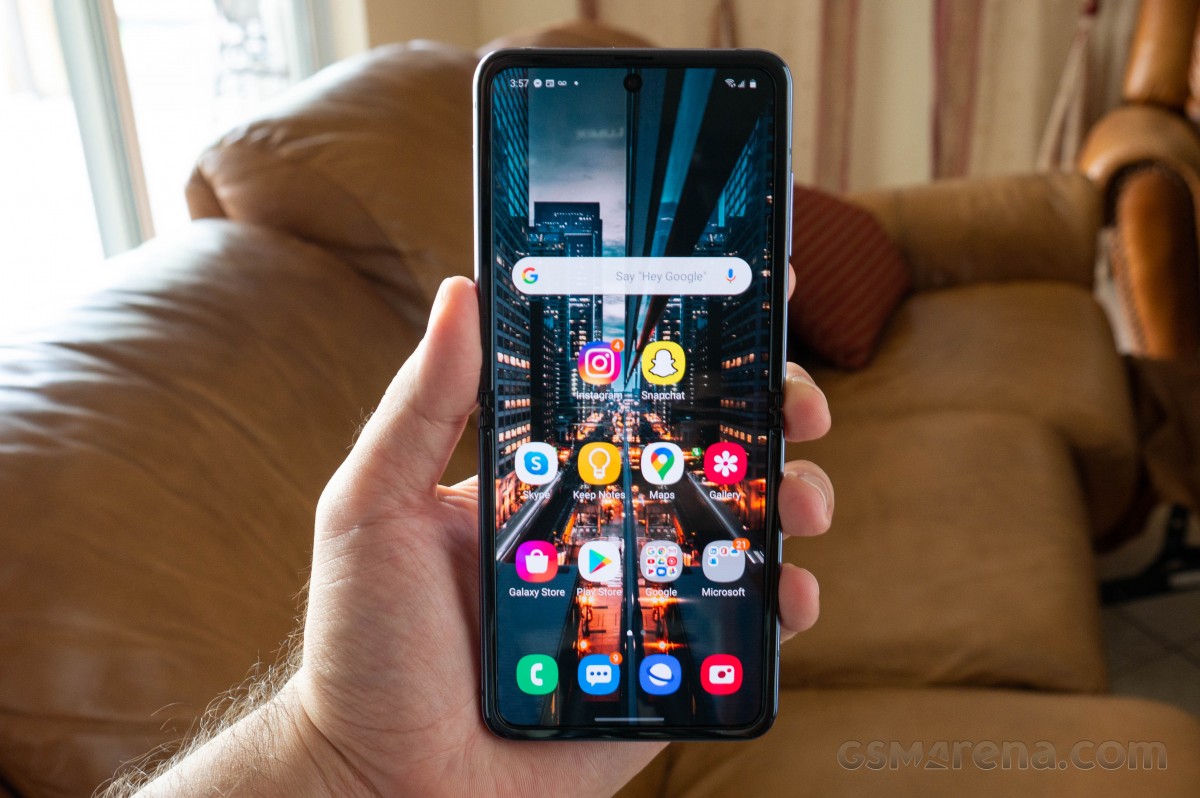 The tipster also mentions a cheaper pricetag though we don't get specific numbers here. Previous reports on the upcoming Z Flip model suggest it will feature stereo speakers and is expected to launch around March 2021, separate from the Galaxy S21 line. There's also talk of a Galaxy Z Flip Lite model in the works as Samsung's most affordable folding phone.
Sony has released its second PS5 performance update in a week – Video Games Chronicle
Sony Interactive Entertainment" href="https://www.videogameschronicle.com/companies/sony/">Sony has released a new PlayStation 5″ href="https://www.videogameschronicle.com/platforms/playstation/ps5/">PlayStation 5 system update, which it says improves system performance on the next-gen console.
The update weighs in at around 820MB and is the second patch in a week Sony has released to improve performance on PS5.
Users have reported encountering several issues since PS5's release, including various games crashing, which in some cases reportedly occur when putting the console into rest mode.
Recently, a number of PlayStation" href="https://www.videogameschronicle.com/platforms/playstation/">PlayStation 5 owners have reported encountering what appears to be a bug related to the console's Blu-ray drive.
As detailed on Reddit and Resetera, the issue results in PS5 discs spinning at various intervals, often loudly. Some users say it happens on the hour every hour, while others claim to have experienced it every 15-20 minutes.
It's not yet clear if Wednesday's updates fixes any of these issues.
Last week Sony provided a solution to PS5's download queue bug which does not require users to factory reset their consoles.
A number of PS5 users have reported encountering the issue since launch, which results in PS5 games getting stuck in a "Queued for Download" limbo, wherein the system thinks that the game is downloading, but the download queue will be empty and won't clear.
Previously, the only known solution to the download queue bug was a full factory reset, which left users having to re-download all their software.
On Thursday PlayStation's support account offered a workaround for the issue which did not require a factory reset.
.cls-1fill:url(#linear-gradient).cls-2fill:#fff