Java News Roundup: JReleaser 1.2, Spring Batch, PrimeFaces, Quarkus, JobRunr, Apache Beam – InfoQ.com
It was very quiet for Java news during the week of August 22nd, 2022 featuring news from JDK 19, JDK 20, Spring Batch 5.0.0-M5, Quarkus 2.11.3, JReleaser 1.2.0, PrimeFaces 12.0.0-M3, JobRunr 5.1.8, Apache Beam 2.14.0 and Apache Johnzon 1.2.19.
JDK 19
JDK 19 remains in its release candidate phase with the anticipated GA release on September 20, 2022. The release notes include links to documents such as the complete API specification and an annotated API specification comparing the differences between JDK 18 (Build 36) and JDK 19 (Build 36). InfoQ will follow-up with a more detailed news story.
JDK 20
Build 12 of the JDK 20 early-access builds was also made available this past week, featuring updates from Build 11 that include fixes to various issues. Further details on this build may be found in the release notes.
For JDK 19 and JDK 20, developers are encouraged to report bugs via the Java Bug Database.
Spring Framework
After a very busy previous week, it was a very quiet week for the Spring team.
On the road to Spring Batch 5.0.0, the fifth milestone release was made available with updates that include: removing the autowiring of jobs in JobLauncherTestUtils class; a migration to JUnit Jupiter; and improvements in documentation. This release also features dependency upgrades to Spring Framework 6.0.0-M5, Spring Data 2022.0.0-M5, Spring Integration 6.0.0-M4, Spring AMQP 3.0.0-M3, Spring for Apache Kafka 3.0.0-M5, Micrometer 1.10.0-M4 and Hibernate 6.1.2.Final. And finally, Spring Batch 5.0.0-M5 introduces two deprecations, namely: the Hibernate ItemReader and ItemWriter interfaces for cursor/paging are now deprecated in favor of using the ones based on the Jakarta Persistence specification; and the AssertFile utility class was also deprecated due to the discovery of two static methods in JUnit that provide the same functionality. More details on this release may be found in the release notes.
Quarkus
Red Hat has released Quarkus 2.11.3.Final that ships with a comprehensive fix for CVE-2022-2466, a vulnerability discovered in the SmallRye GraphQL server extension in which server requests were not properly terminated. There were also dependency upgrades to mariadb-java-client 3.0.7, postgresql 42.4.1 and 42.4.2 and mysql-connector-java 8.0.30. Further details on this release may be found in the release notes.
JReleaser
Version 1.2.0 of JReleaser, a Java utility that streamlines creating project releases, has been made available featuring: support for Flatpak as a packager; allow basedir to be a named template; allow a message file, with each line as a separate message and to skip empty/blank lines, on Twitter via Twitter4J; an option to configure unused custom launchers as it was discovered via the logs that the -add-launcher argument was not being passed. There were also numerous dependency upgrades such as: jsonschema 4.26.0, github-api 1.308, slf4j 2.0.0, aws-java-sdk 1.12.270 and 1.12.290 and jsoup 1.15.3. More details on this release may be found in the changelog.
PrimeFaces
On the road to PrimeFaces 12.0.0, the third release candidate has been made available featuring: a fix for the AutoComplete component not working on Apache MyFaces; a new showMinMaxRange attribute to allow navigation past min/max dates with a default value of true; and a new showSelectAll attribute to the DataTable component to display the "select all checkbox" inside the column's header. Further details may be found in the list of issues.
JobRunr
Ronald Dehuysser, founder and primary developer of JobRunr, a utility to perform background processing in Java, has released version 5.1.8 that features the ability to turn off metrics for background job servers.
Apache Software Foundation
Apache Beam 2.41.0 has been released featuring numerous bug fixes and support for the KV class for the Python RunInference transform for Java. More details on this release may be found in the release notes and a more in-depth introduction to Apache Beam may be found in this InfoQ technical article.
Version 1.2.19 of Apache Johnzon, a project that fully implements the JSR 353, Java API for JSON Processing (JSON-P), and JSR 367, Java API for JSON Binding (JSON-B) specifications, has been released featuring: basic support of enumerations in the PojoGenerator class; adding JSON-Schema to onEnum callback; ensure an import of JsonbProperty when enumerations use it; and expose the toJavaName() method to subclasses in the PojoGenerator class. Further details on this release may be found in the changelog.
There's a hidden folder in Google Photos you likely don't know about – MobileSyrup
If you use Google Photos to back up and store your pictures, you'll be pleased — or maybe annoyed — to know there's a hidden page full of AI photo edits.
I was looking for confirmation regarding how Google Photos stacks bracketed images into HDR files and stumbled on this link that takes you to the 'Google Photos – Unsaved Creations page.'
This page lists all the Google Photos custom AI-generated edits the app has created over the years. You can delete the images permanently from this area if there's anything you don't want, but it's strange Google hides it from the standard Google Photos interface.
Google has been using AI to make animations and collages out of photos since the app launched, and then in 2018, it added more powerful AI-auto-editing features like HDR bracketing, Colour Pop and more. Some people love these features, and others don't use them, but it's interesting to go through the full list of Google-generated images and videos and see how good, or bad the edits to your photos are. And yea, even the embarrassing ones are entertaining.
It's quite interesting to go through the list since there are a lot of fun collages that I never really paid attention to and amusing comparison shots of my face over the years. Beyond that, there are also a few cool edits I've pulled out as well, so I think it's worth it for everyone to browse their unsaved photos at least once.
Source: Google Photos support
AirPods Pro 2: The Coolest, Cutest Feature Which Nobody Predicted Has Just Leaked – Forbes
Apple AirPods 2nd generation are spectacularly good. You can read the first review of the new earbuds here on Forbes. But now, out of nowhere, a super-cute feature has appeared.
As mentioned in the review, you can now have your AirPods case engraved with your Memoji, for instance. I didn't do this because, well, to be honest, my Memoji looks strikingly similar to Apple CEO Tim Cook's (I guess it's the hair) and I just wouldn't want to pick his up by mistake.
I mean, can you imagine? With the Personalized Spatial Audio feature and all, it could be disastrous.
Seriously, it turns out there's a side effect to engraving that nobody knew about… until now.
Apple AirPods Pro 2nd generation as they're actually named, allow the user to engrave the case more effectively than before. Not just with a name or something like that but with an Animoji of your choice or your very own Memoji.
But it now turns out that this detail (seriously, only Apple) shows up onscreen when you're pairing your AirPods Pro 2nd-gen with your iPhone.
Apple has always had this attention to detail: when you pair an Apple Watch with your iPhone, it shows on the screen of the Watch which model and size it is.
Similarly, when you pair your AirPods Pro with your Apple device in the slick, fast pairing procedure, it will show your particular engraving onscreen. How cool is that?
Apple gave the game away on its own website, on the very last part of its page about the new AirPods Pro. Sure, it's not as important as the improved audio quality, better battery life and audio personalization, but it's still pretty neat.
Top Stories: iOS 16.0.2 Bug Fixes, Apple Watch Ultra and AirPods Pro 2 Launch, and More – MacRumors
Who's ready for a breather? A flurry of hardware and software releases following Apple's "Far Out" event earlier this month is finally on a bit of a pause, with the Apple Watch Ultra and second-generation AirPods Pro now making their way into customers' hands while we have a couple of weeks before the iPhone 14 Plus launches.

This week saw the two major hardware releases, but also an important iOS update addressing some bugs with the latest iPhone models and iOS 16 in general, while the more significant iOS 16.1 update continues through beta testing. Be sure to read on below for details on these stories and more as we continue to explore everything new in Apple's latest releases.
Apple Releases iOS 16.0.2 With Bug Fixes for iPhone 14 Pro and More
Apple has released iOS 16.0.2 with several bug fixes. Notably, the update addresses an issue with the rear camera shaking and vibrating uncontrollably on the iPhone 14 Pro and iPhone 14 Pro Max.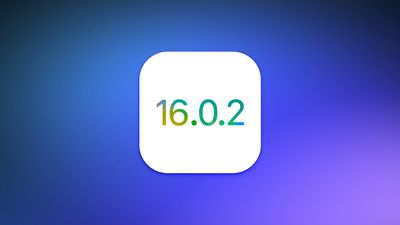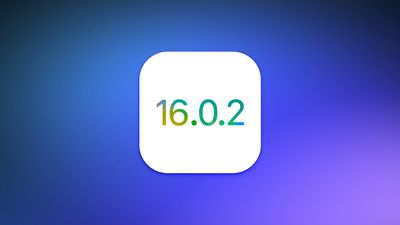 The software update also addresses an issue with excessive copy and paste permission prompts on all iPhones running iOS 16, an issue where touch input was unresponsive on some iPhone X, iPhone XR, and iPhone 11 displays following hardware service, and more.
Meanwhile, Apple continues to test iOS 16.1, which will include support for Live Activities in third-party apps, a new Clean Energy Charging feature in the United States, availability of Apple Fitness+ without an Apple Watch, support for Matter accessories in the Home app, and more.
Hands-On With the New AirPods Pro 2
Apple's second-generation AirPods Pro have begun arriving to customers, and we've had a chance to go hands-on with the upgraded earbuds.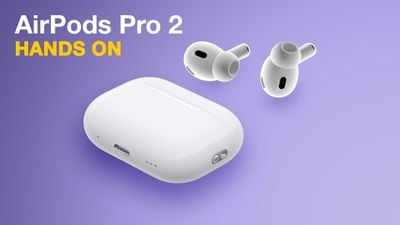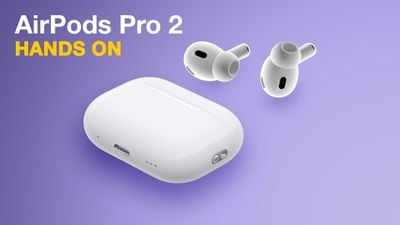 We've also rounded up both written and video reviews of the new AirPods Pro from select media and YouTube channels that had early access for more thorough looks. The reviews tested out sound quality, active noise cancellation, battery life, and more.
Apple Watch Ultra Unboxing and Hands-On
Like the new AirPods Pro, the all-new Apple Watch Ultra is now officially available as the first pre-orders have started arriving.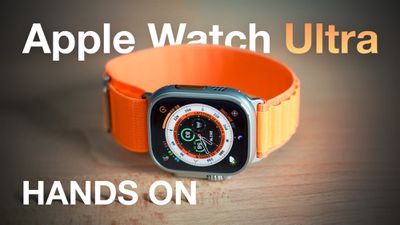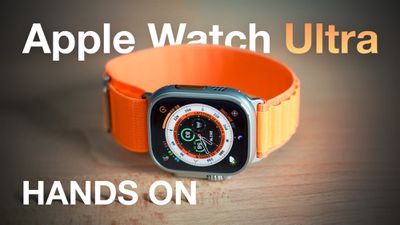 We've gone hands-on for an early unboxing and initial impressions, and we've rounded up both written and video reviews of the Apple Watch Ultra, which is bigger and better than any other Apple Watch model but isn't considered to be a "Garmin killer" yet due to a lack of certain features, such as offline maps and recovery metrics for workouts.
Everything New for iPhone in iOS 16.1 Beta 2
Apple this week seeded the second beta of iOS 16.1 to developers and public beta testers. As usual, the latest beta contains a handful of new features, changes, and improvements for the iPhone.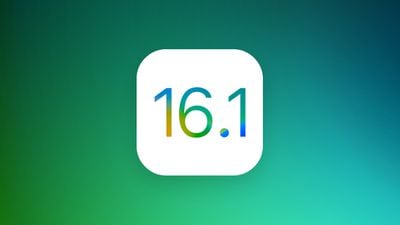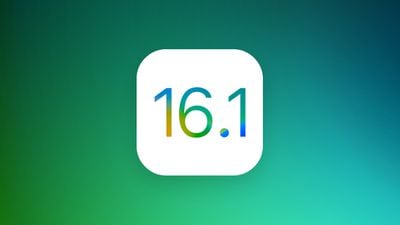 We've rounded up everything new in iOS 16.1 beta 2, including a design tweak to the battery percentage icon in the status bar and more, so be sure to check out the list if you install the beta on your iPhone.
YouTuber Actually Tests iPhone 14's Crash Detection Feature
The new car crash detection feature on all iPhone 14 models is hard to test given that reviewers don't want to risk physical injuries, but one YouTuber has managed to test the feature in a driverless car.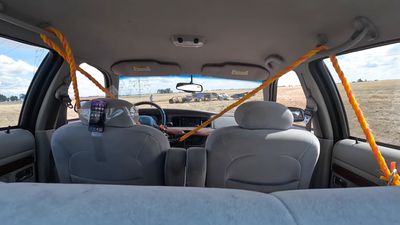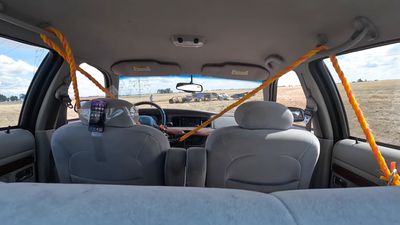 Note that the video does not serve as a scientific test of the feature and is in a controlled environment, so it should be considered purely entertainment, but at least we finally have a closer look at the feature out in the wild.
The MacRumors Show: Sara Dietschy Talks iPhone 14 Features
YouTuber and content creator Sara Dietschy joined us this week on The MacRumors Show podcast to talk through our experiences of all of the iPhone 14 and 14 Pro lineup's new features and more.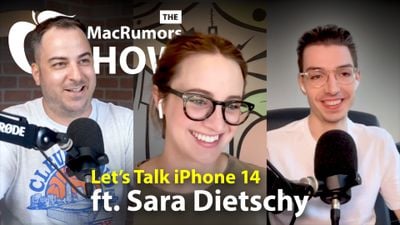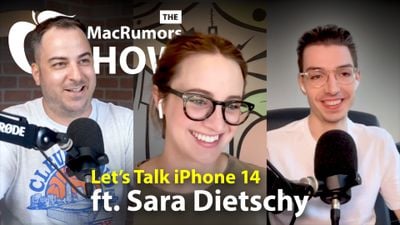 Listen to The MacRumors Show via apps like Apple Podcasts, Spotify, Pocket Casts, Castro, Google Podcasts, or subscribe by copying our RSS feed directly into your podcast player. You can also watch a video version of the podcast on our YouTube channel.
Each week, we publish an email newsletter like this highlighting the top Apple stories, making it a great way to get a bite-sized recap of the week hitting all of the major topics we've covered and tying together related stories for a big-picture view.
So if you want to have top stories like the above recap delivered to your email inbox each week, subscribe to our newsletter!