Live Breaking News: Three new virus cases in Victoria; NASA Mars rover lands; Morrison says he didn't mislead public on handling of alleged rape; jury in police officer trial discharged – 9News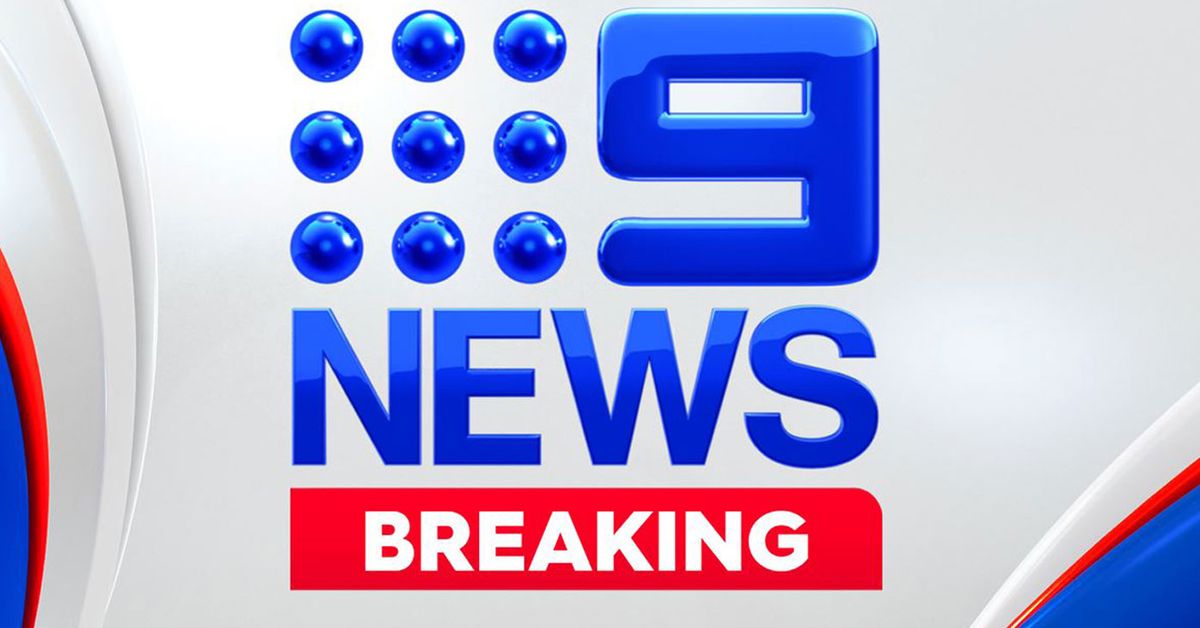 SA Police have taken a speed camera at Leawood Gardens on the South Eastern Freeway offline until June.
Officers insist the camera is accurate, but the procedural processes in recording its findings could not be held up in court.
"It needs to be strongly reinforced that SA Police are absolutely confident the camera was and is operating as per its specifications with no issues relative to the technology of the camera. The matters cancelled are done so purely from a procedural process perspective and not regarding the capabilities of the camera." Assistant Commissioner Ian Parrott said.
"We also cannot lose sight of the fact that this camera was installed as a critical factor in addressing the issues of speeding heavy vehicles descending down the South Eastern Freeway into the city area where people have died.
"The camera was installed after the Coroner's recommendations to directly address this issue."
SpaceX aborts launch of Falcon 9 rocket carrying Starlink satellites – Space.com
A veteran SpaceX rocket suffered a launch abort just minutes before liftoff Sunday night (Feb. 28) while attempting to launch a new fleet of the company's Starlink internet satellites.
The Falcon 9 rocket was less than 90 seconds away from launching 60 Starlink satellites into orbit from Pad 39A of NASA's Kennedy Space Center in Cape Canaveral, Florida when it experienced the automatic abort, SpaceX said.
"Overall, the vehicle and payload are healthy and remain in good health," SpaceX production supervisor Andy Tran said during live launch commentary. "The next launch opportunity is tomorrow, March 1, at 8:15 Eastern time."
You can watch the launch live here and on Space.com, beginning at about 8 p.m. EST (0100 March 2 GMT), courtesy of SpaceX. You can also watch the launch directly from SpaceX here.
Related: SpaceX's Starlink satellite megaconstellation in photos
Sunday night's launch abort is the latest delay for this particular Starlink mission. It was originally scheduled to fly earlier in February, but was delayed due to hardware issues and poor weather.
The mission, called Starlink 17, will now be SpaceX's 20th Starlink mission and the company's sixth launch of 2021. SpaceX currently has more than 1,000 Starlink satellites in orbit as it builds a megaconstellation capable of providing global high-speed internet coverage, particularly to remote or underserved locales.
The Falcon 9 rocket for Starlink 17 includes a first stage booster that has flown seven times so far. It launched the Iridium-8 and Telstar 18 Vantage satellite missions, as well as five separate Starlink flights.
The booster is poised to be the third Falcon 9 booster to fly eight times and, if all goes well, will land on the drone ship "Of Course I Still Love You" in the Atlantic Ocean so it can be recovered. SpaceX's current Block 5 Falcon 9 rockets are designed to fly up to 10 times as part of the company's reusability program to lower launch costs.
In addition to the booster, the Starlink 17 mission also includes reused payload fairings (its clamshell-like nosecone). One half is making its fourth flight while the other is on its third. Two SpaceX recovery ships, the GO Searcher and GO Navigator, are stationed off shore to recovery the fairings for later reuse as well.
According to the U.S. Space Force's 45th Weather Squadron, there is a 70% chance of good weather for a SpaceX launch on Monday night.
Email Tariq Malik at tmalik@space.com or follow him @tariqjmalik. Follow us @Spacedotcom, Facebook and Instagram.
Let 'er buck: Study suggests horses learn from rodeo experience, grow calmer – Nanaimo News NOW
Horses have all kinds of ways of showing they're unhappy, Pajor said. They might move back and forth, chew their lips, swish their tail, defecate, roll their eyes, paw the ground, toss their head, or rear up in protest.
The researchers found that the more people were around them, the more likely the horses were to show unease. That's probably because they spend most of their time in fields and pastures and aren't used to the bustle, Pajor said.
The other factor that affected behaviour was experience. If it wasn't their first rodeo, the horses were much less likely to act up.
"We didn't see a lot of attempts to escape. We didn't see a lot of fear-related behaviours at all," Pajor said. "The animals were pretty calm.
"The animals that had little experience were much more reactive than the animals that had lots of experience."
There could be different reasons for that, he suggested.
"We don't know if that's because they're used to the situation or whether that's because of learned helplessness — they realize there's nothing they can do and just give up."
Pajor suspects the former.
"When the cowboys came near the horses, they would certainly react and you wouldn't really see that if it was learned helplessness."
The researchers also noted that the horses' bucking performance, as revealed in the score from the rodeo judges, didn't seem to be reduced by repeated appearances as it might be if the animals had become apathetic.
That doesn't necessarily mean the horses are having a good time, said Pajor, who's also on the Stampede's animal welfare advisory board. There are a couple of ways of interpreting active behaviour in the chute, he said.
"An animal might be getting excited to perform. Or an animal might be having a fear response."
"Understanding if animals like to do something is a tricky thing to do."
Pajor knows there are different camps when it comes to rodeos and animals.
"People have very strong opinions on the use of animals for all kinds of reasons. I think no matter what we're going to use animals for, we really need to make sure that we treat them humanely.
"My job is to do the research to understand the animals' perspective."
This report by The Canadian Press was first published Feb. 28, 2021.
— By Bob Weber in Edmonton. Follow @row1960 on Twitter
The Canadian Press
Perseverance Seen From Space by ESA's ExoMars Orbiter – Universe Today
A little over a week ago (February 18th, 2021), NASA's Perseverance rover landed in the Jezero crater on the surface of Mars. In what was truly a media circus, people from all over the world tuned to watch the live coverage of the rover landing. When Perseverance touched down, it wasn't just the mission controllers at NASA who triumphantly jumped to their feet to cheer and applaud.
In the days that followed, the world was treated to all kinds of media that showed the surface of Mars and the descent. The most recent comes from the Trace Gas Orbiter (TGO), which is part of the ESA-Roscosmos ExoMars program. From its vantage point, high above the Martian skies, the TGO caught sight of Perseverance in the Jezero crater and acquired images that show the rover and other elements of its landing vehicle.
Since 2016, the TGO has orbited Mars and gathered vital data on the composition of its atmosphere. Specifically, TGO has been looking for traces of atmospheric methane and other gases that could be the result of geological or biological activity. These efforts are part of a larger effort to determine if life existed on Mars billions of years ago (and whether or not it still does).
In addition, the orbiter has conducted other important scientific operations, like relaying data from robotic missions on the surface and acquiring images of space. On February 23rd, the TGO took advantage of its orbit to snap pictures with its Colour and Stereo Surface Imaging System (CaSSIS) that showed the Perseverance rover – as well as its parachute, heat shield, and descent stage elements – within the Jezero crater.
In the first image (above), the elements are discernible as a series of dark and bright pixels, which are indicated in the second image (below). As you can see, the descent stage and heatshield are dark spots spaced around two smaller craters while the parachute and backshell are visibly bright spots in close proximity to each other. The Perseverance rover, near the bottom center, is a relatively faint spot by a small ridge leading from one crater.
It is here that Perseverance will spend the next two years (which will likely be extended) searching for signs of past microbial life. Based on its features, which include a preserved river delta and clay-rich sedimentary deposits, the Jezero crater is known to have hosted a standing body of water billions of years ago. For this reason, it was selected as the landing site for the mission, since it is believed to be a good place to find evidence of past life.
Perseverance will also conduct an ambitious and unprecedented operation, where it will collect samples of Martian rocks and soil and set them aside in a cache. These will be returned to Earth by a separate ESA-NASA Mars Sample Return mission that will consist of a lander, a rover (to retrieve the samples), and small launcher (for launching them to orbit). Once there, an orbiter will pick them up and bring them home for analysis.
The ExoMars TGO also provided a significant amount of assistance for the Perseverance rover during its landing, such as data relay services. Videos of the landing, as well as imagery and sound recordings, were captured by instruments aboard the rover's Entry, Descent, and Landing (EDL) vehicle. These were sent back to Earth with the assistance of the TGO, as well as NASA's Mars Reconnaissance Orbiter (MRO).
The orbiter will continue to provide data relay support between Earth and Mars for future missions to the surface, particularly the the next ExoMars mission. Known as ExoMars 2022, this mission will launch from the Baikonur Cosmodrome on Sept. 20th, 2022, and arrive at the Red Planet by June 10th, 2023. It will consist of the Russian Kazachok surface platform and the Rosalind Franklin rover.
Meanwhile, the Trace Gas Orbiter will continue to orbit Mars and conduct its own science operations, focusing on the analysis of Mars' atmosphere and the search for gases that point the way towards past (or present) life. Recently, the orbiter detected traces of hydrogen chloride gas leaving the planet's atmosphere, indicating that this salt exists on the surface which made it to orbit.
On Earth, this process has been observed with sodium chloride salts, where salt water evaporates from our oceans and is pushed into the upper atmosphere by strong winds. The TGO has also monitored water vapor leaving the Martian atmosphere and escaping to space. Together, these findings have provided new clues as to where the abundant surface water Mars had billions of years ago escaped to.
Further Reading: ESA