MagSafe 15W fast charging restricted to Apple 20W adapter – AppleInsider
New testing shows Apple's MagSafe charging puck does peak at 15W with iPhone 12, but only when paired with the company's 20W adapter.
The apparent restriction was discovered by Aaron Zollo of YouTube channel Zollotech. In a comprehensive evaluation of Apple's MagSafe device posted on Monday, Zollo found two Apple adapters — a new standalone 20W USB-C device and the 18W unit that came with iPhone 11 Pro handsets — achieved high rates of charge.
Measuring energy throughput with an inline digital meter revealed MagSafe hits the advertised 15W peak charging rate (up to 16W in the video) when paired with Apple's branded 20W adapter. Speeds drop to about 13W with the 18W adapter, and Zollo notes the system takes some time to ramp up to that level.
Older adapters and third-party models with high output ratings do not fare well in the test. Apple's own 96W MacBook Pro USB-C adapter eked out 10W with MagSafe, matching a high seen by Anker's PowerPort Atom PD1. Likewise, charging rates hovered between 6W and 9W when attached to Aukey's 65W adapter, Google's Pixel adapter and Samsung's Note 20 Ultra adapter.
It appears third-party devices will need to adopt a MagSafe-compatible power delivery (PD) profile to ensure fast, stable energy delivery when connected to iPhone 12 series devices.
As can be expected with any charging solution, temperature plays a significant role in potential throughput. Zollo found MagSafe significantly throttles speeds as temperatures rise, meaning actual rates are not a constant 15W even when using the 20W adapter. When heat rises, energy output decreases to protect sensitive hardware components and the battery itself. In some cases, this could prompt users to remove their iPhone from its case — including Apple-branded MagSafe models — to achieve maximum thermal efficiency.
Zollo also confirms older Qi-compatible iPhone models, like iPhone 8 Plus and iPhone 11 Pro Max, charge at about 5W with MagSafe. Apple previously said Qi devices would charge at 7.5W.
Work smarter, not harder, with Logitech Slim Folio Pro for 11-inch iPad Pro, on sale now – iMore
Have an 11-inch iPad Pro (2018) and looking for a fantastic keyboard case to go with it? You know, because it's actually possible to work smarter, not harder, from your iPad Pro, which many people would consider a somewhat viable laptop replacement. Right now, you can grab the Logitech Slim Folio Pro for 11-inch iPad Pro for just $75.98 right now on Amazon for Black Friday. Our own Lory Gil gave the Logitech Slim Folio Pro 5-stars in her review last year, so you know it's good.
While a lot of us use our iPads as consumption devices, there are quite a few who enjoy using the 11-inch iPad Pro as a work machine. When you add in a keyboard case, I mean, it's pretty much a laptop replacement, for the most part. And speaking from experience, one of the best options out there for iPad keyboard cases is Logitech, hands-down — I absolutely love my Logitech Folio Touch for 11-inch iPad Pro (2020) even more so than my Apple Magic Keyboard for iPad! But if you don't need the trackpad, then the Slim Folio Pro is also a great (and cheaper) alternative.
With the Slim Folio Pro, you are getting a durable and protective shell for your iPad. The rubberized bumpers that wrap around your iPad will keep it safe and secure, and protect it from everyday bumps and scratches. Overall, the case is nice and soft thanks to the silicone material, and it's very lightweight, so it doesn't add much bulk.
The keyboard itself has chiclet keys that feel similar to what you get on MacBooks, and the keys are backlit so you can type away, day or night. Logitech even includes a function key row so you have quick access to common actions, like Home, volume control and playback, adjust brightness, and more. The folio-style back lets you put your iPad Pro into one of three different viewing angles, so you can make it work for whatever situation you're in.
If you're using an Apple Pencil, attach it to your iPad with the open space at the top. There is a magnetic latch to keep the case closed and your Apple Pencil safe.
The biggest difference between the Slim Folio Pro and the Folio Touch is the trackpad. But if you don't need that, then the Slim Folio Pro is a great choice to pick up, especially at this low price.
For more savings, don't miss the other Black Friday deals we've rounded up, especially Black Friday Apple deals on iPads and Apple Pencils!
More Black Friday deals:
We may earn a commission for purchases using our links. Learn more.
Here are the free games hitting PlayStation Plus in December 2020 – MobileSyrup
Every month, Sony offers a few PlayStation 4 games at no additional cost to those subscribed to its PlayStation Plus service.
Now, the company has revealed what free titles are hitting the service in December 2020.
From Tuesday, December 1st until Monday, January 4th, PS Plus subscribers will be able to download Worms Rumble, Just Cause 4 and Rocket Arena for free.
It's worth noting that Worms Rumble is launching on PS5 and PS4 on December 1st, meaning it will be available for free on both platforms via PS Plus on day one. Meanwhile, Just Cause 4 and Rocket Arena are PS4 titles that can be played on PS5 via backward compatibility.
For now, November's PlayStation Plus games are still available — find out more here. A PlayStation Plus subscription costs $69.99/year in Canada.
Outside of free games, Sony has confirmed that non-PlayStation Plus subscribers can take advantage of a free multiplayer weekend between December 19th at midnight (local time) to December 20th at 11:59pm (local time).
Image credit: Team17
Source: PlayStation
Samsung Galaxy Note series will be axed eventually, but probably not next year – PhoneArena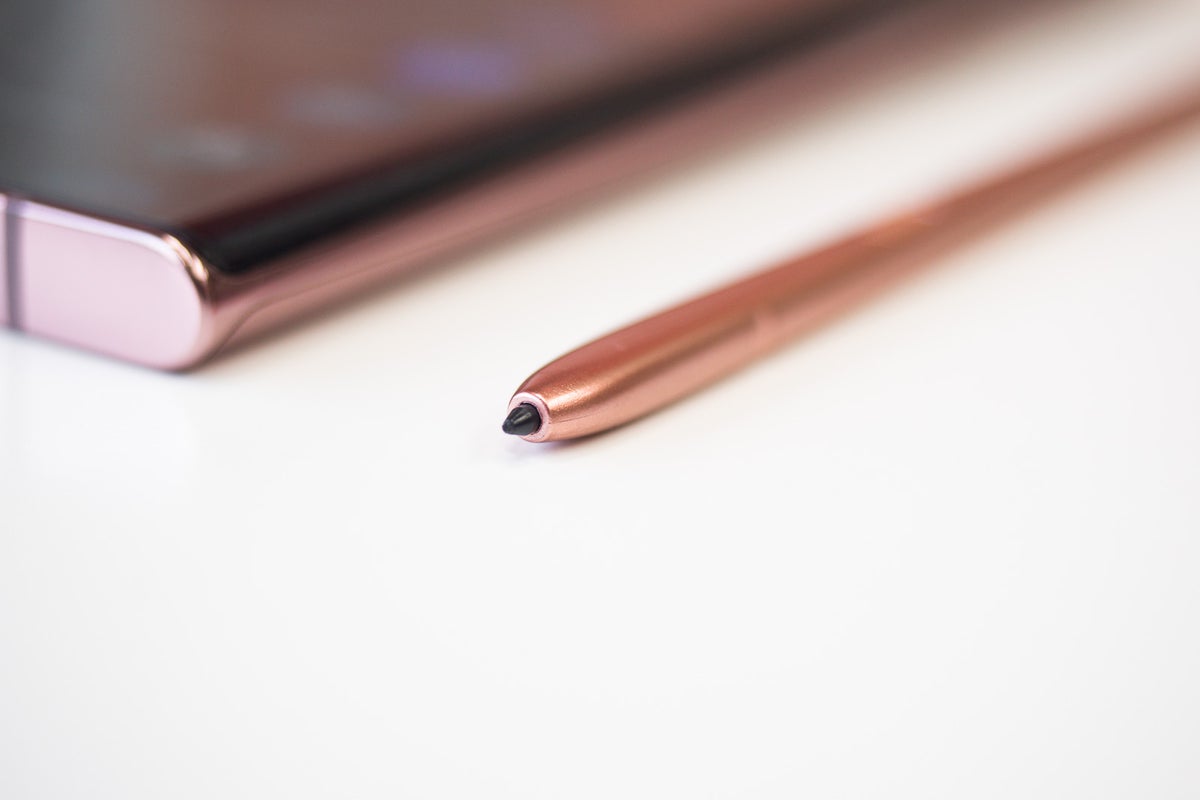 Next year's Samsung Galaxy Note 21 could be the last phone in the series, says a leaker.
Rumors have been circulating for quite some time that Samsung will
eventually merge
the Galaxy Note and S lines. The biggest differentiator between the two is the S Pen, and when reports claiming
Galaxy S21
will gain stylus integration emerged, those rumors
resurfaced
.
Samsung typically launches the S series smartphones in the first half of the year and the Note phones in the latter half. The company apparently wants to de-emphasize these flagships to sell more of its foldable Galaxy Z series phones.
Thus, it's likely that the Galaxy Note series will live another year, and this has also been backed up by display industry insider Ross Young.
The Galaxy Note 21 will apparently arrive in September 2021 and it will be unveiled alongside the Galaxy Z Fold 3 during an event that may take place in
June
.
The tipster goes on to say that the Z Fold 3 will be the star of the show, and if previous reports are to go by, the bendable phone will
also offer S Pen compatibly
.
We may also see Samsung release a relatively affordable foldable phone in 2021 to attract more consumers.
In a nutshell, 2021 could be the year when Samsung starts to lay the groundwork for replacing the Note series with the Z lineup.