Major: Air Canada & Air Transat Call Off Merger – One Mile at a Time
Here's some major airline news out of Canada.
Air Canada's Air Transat acquisition called off
It has today been announced that Air Canada and Air Transat have mutually agreed to terminate their acquisition agreement.
It was first announced in June 2019 that Air Canada would acquire Air Transat for $520 million. However, the deal was amended significantly in October 2020 as a result of the coronavirus pandemic, and Air Canada slashed the purchase price by 72%, to $190 million.
I guess the timing worked out well for Air Canada in that regard. The two airlines were having issues with regulatory approval, so since the acquisition hadn't been finalized, it could still be renegotiated.
The acquisition was conditional on the approval of various regulatory authorities, including the European Commission. It has now been determined that the European Commission won't approve the acquisition with current terms. Air Canada feels that making further concessions would "significantly compromise" the carrier's ability to compete internationally, so the deal is no longer worth it for Canada's largest airline.
With this deal being called off, Air Canada is paying Air Transat a $12.5 million termination fee.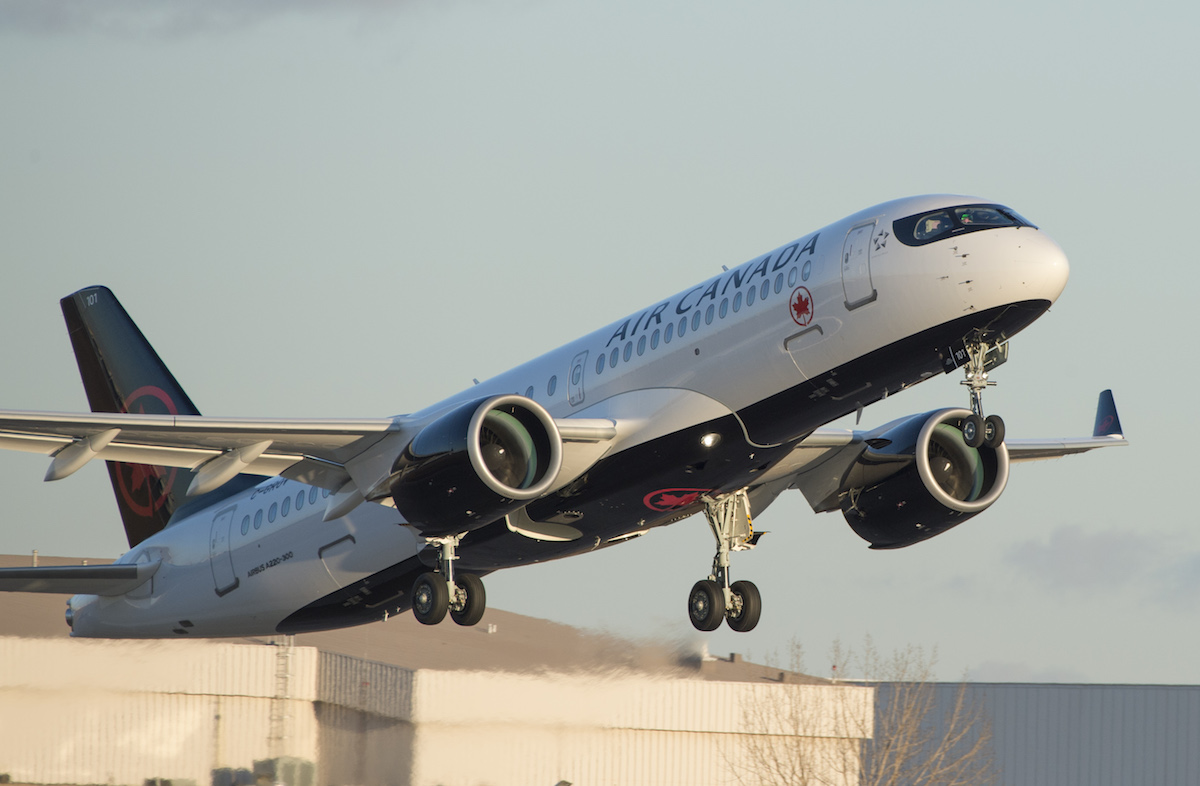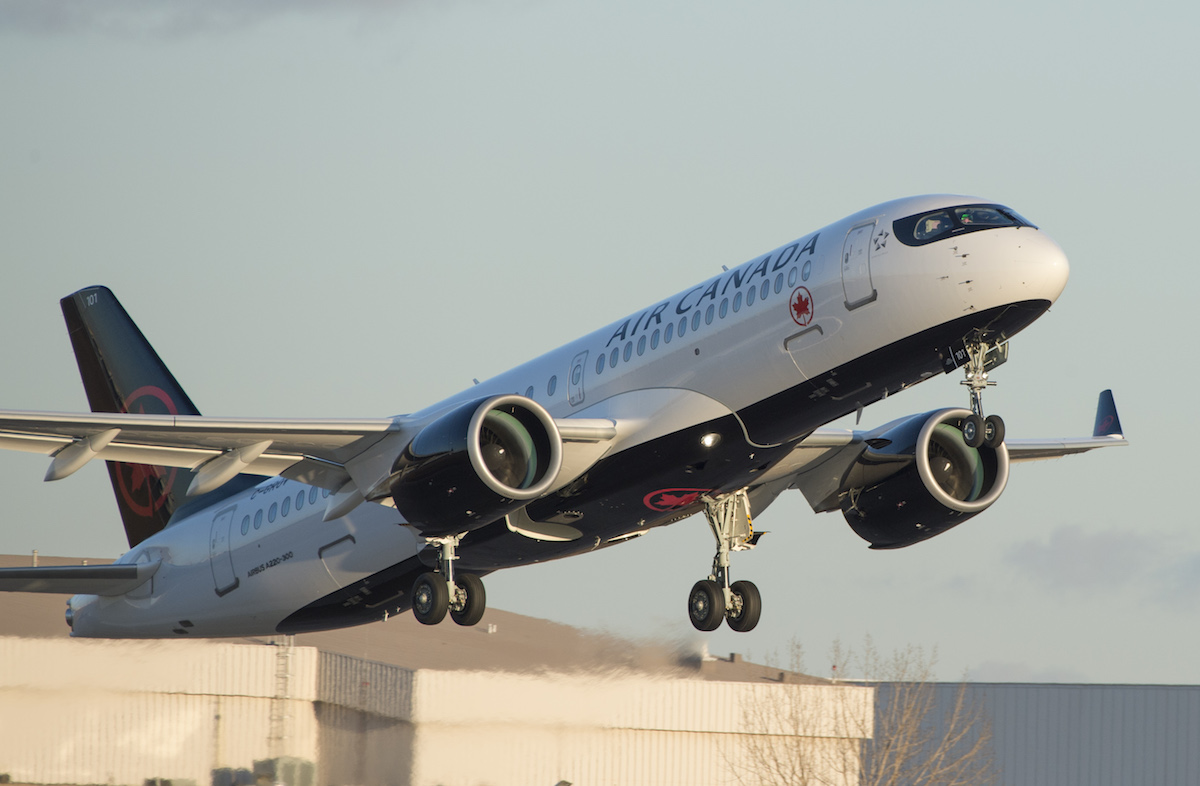 Air Canada will no longer be acquiring Air Transat
What does this mean for the future of Air Transat?
It goes without saying that the airline industry has changed significantly in the past year, and the road to recovery for both airlines will be long (especially with there being no end in sight for Canada's travel restrictions). I think the big question now is what happens to Air Transat, given that the airline has spent the past year expecting that it would be acquired by Air Canada.
Will Air Transat get additional investments and survive as an independent airline? Could WestJet swoop in and try to acquire Air Transat? I think it's too early to know how this is going to play out, but it sure is going to be interesting to watch.
Only time will tell what the future holds for Air Transat
Bottom line
Air Canada's acquisition of Air Transat has been called off. Ironically it's not because of any issues that Canadian regulators had, but rather because of concerns of the European Commission. On the surface it sure seems like European regulators may have gone a bit far here, especially when you consider the dire state of the airline industry at the moment.
Only time will tell if Air Transat remains independent, or if the airline now becomes a takeover target for WestJet, or maybe another airline.
What do you make of the Air Canada & Air Transat deal being called off?
As COVID-19 vaccines for kids get closer, experts weigh up how to reassure parents – CBC.ca
As Pfizer Inc. and BioNTech say they've moved a step closer to providing their COVID-19 vaccine for younger children, one mother says she's keen to have her eldest vaccinated, but hears some hesitation among other parents.
"As parents, you're nervous and you're apprehensive, obviously, about any risks," said Fallon Jones, who lives in Halifax with a five-year-old daughter and two-year-old son.
"But we have to weigh the pros and the cons here, and I think that this is a good opportunity to protect them against a potentially deadly virus," she told The Current's Matt Galloway.
Pfizer-BioNTech said Monday that a clinical trial of its COVID-19 vaccine recorded a robust immune response in five- to 11-year-olds, and the company plans to seek regulatory approval as soon as possible. Children received two shots, each one-third the dose size given to adults. The findings have not been peer-reviewed, nor published.
Although he cautions Pfizer-BioNTech has yet to release the raw data supporting the claim that its COVID-19 vaccine is safe and effective in kids aged 5-11, it's 'reasonable' to assume that's accurate, says Dr. Christopher Labos, a cardiologist with a degree in epidemiology. 2:35
For any vaccine to be approved by Health Canada, the manufacturers supply the necessary clinical trial data for review. If the regulator grants approval, the National Advisory Committee on Immunization (NACI) will make a recommendation on their use, but the final decision to deploy the vaccines rests with provincial authorities.
In a statement to The Current, Health Canada said the makers of all COVID-19 vaccines approved in Canada are conducting or planning studies in adolescents and younger children, but it has so far not received any submission for the approval of any COVID-19 vaccine for children under 12.
In her work at a vaccine hesitancy clinic in Calgary, Dr. Cora Constantinescu meets parents who are experiencing "a lot of fear and anxiety" around their children potentially getting the vaccine.
"We often have parents who are fully vaccinated themselves, who may be hesitant about their kids," said Constantinescu, a pediatrician and infectious disease doctor at Alberta Children's Hospital.
She said that parents talk to her about things they've seen online, including "anti-vaccine rhetoric and a lot of misconstrued science."
In Halifax, Jones said she often hears other parents say they don't know what's in the vaccine, so they won't give it to their kids. When she asks if they knew what was in the vaccines their kids received as babies, the response is usually no, she said.
"I completely respect and understand how there would be some fear associated with it," she said.
But ultimately, "we trusted our doctors then and we trusted the science then, and we need to do the same with this vaccine."
How should parents approach vaccine question?
Constantinescu said many parents have seen misinformation on social media, where there is a "huge polarization of the pro-vaccine and the anti-vaccine crowd."
"The parents are caught in the middle, scared and worried about their kids, trying to make the best decision they can," she said.
As parents approach the decision, they should consider the dual impact of COVID-19 on children, she said.
"We're seeing the direct effects of COVID on children, and we know that that can range from mild disease, to respiratory illness, to being hospitalized, having a multi-system inflammation, to ending up in ICU," she said.
There is also an indirect cost, including mental health issues and issues around socialization, she said.
Dr. Cora Constantinescu, an infectious disease specialist from the Vaccine Hesitancy Clinic in Calgary, discusses how she approaches conversations around vaccine hesitancy, the impact of those conversations and what's needed in messaging around the COVID-19 vaccine. 3:44
The news from Pfizer-BioNTech gives her hope that those impacts can soon be addressed, but she warned that the data has not yet been made public, or reviewed by Health Canada.
If it is approved, she said parents should approach the vaccine as an issue of "personal protection first."
"It's about protecting their kids directly, looking out for them, and wanting to return them to a normal life," she said.
'Pull out all the stops' to protect kids
Dr. Kashif Pirzada, an emergency physician in Toronto, wants to see a safe vaccine for kids approved and available as quickly as possible.
"I'm calling for all of these processes to be speeded up and done very transparently," said Pirzada, who is also a co-founder of Masks4Canada, a group that advocates for public health measures to slow the spread of the virus.
He added that more work should be done to reassure parents that the vaccines are safe. He warned that COVID-19 is not harmless to children, and the longer they remain unprotected, the more infections there will be.
In the meantime, vaccination sites and health-care workers could be prepared to ramp the vaccination campaign back up, he said.
"Once that approval comes, we should pull out all the stops and get these shots into little arms as quickly as possible."
---
Written by Padraig Moran. Produced by Rachel Levy-McLaughlin, Arianne Robinson and Joana Draghici.
Gold price drops as Powell talks 'gradual' tapering, downplays Evergrande contagion concerns – Kitco NEWS
(Kitco News) The gold market saw its earlier gains reversed as Federal Reserve Chair Jerome Powell talked about "gradual" tapering while downplaying China's Evergrande contagion effect on the U.S. market.
On Wednesday, the Fed said it may soon start tapering its $120 billion in monthly asset purchases, with central bank officials showing growing support for raising interest rates in 2022.
"If progress continues broadly as expected, the Committee judges that a moderation in the pace of asset purchases may soon be warranted. These asset purchases help foster smooth market functioning and accommodative financial conditions, thereby supporting the flow of credit to households and businesses," the Fed said in a statement.
When clarifying the Fed's stance at a press conference following the Fed statement, Powell indicated that it would be a "very gradual taper," which could conclude in the middle of next year.
Powell also pointed out that the central bank has the freedom to speed up or slow down the tapering process as it sees fit. He added that markets should not expect a rate hike while the Fed is still tapering.
Tapering does depend on substantial further progress made by the U.S. economy. And if the economy continues to advance in line with expectations, the Fed could move ahead with tapering at the next meeting.
"For me, it wouldn't take a knockout [August] employment report. It would take a reasonably good employment report for me to feel like that test is met," Powell said. "I would say that in my own thinking, the test is all but met. I don't personally need to see a very strong employment report. Again it's not to be confused with the test for [rate] liftoff, which is so much higher."
The Fed Chair was also asked about China's Evergrande debt issue, which sparked a rout in the markets earlier this week.
"The Evergrande situation seems very particular to China, which has very high debt for an emerging economy," Powell told reporters. "Corporate defaults in the U.S. are very low right now … You would worry that it would affect global financial conditions through confidence channels."
When asked about the stock-trading policies for Fed officials, Powell replied that they are "not adequate" and the Fed "could do better."
Powell noted that it is reasonable for Fed officials not to own the same assets as Fed buys. "We are going to be looking at all those things," he said.
On the debt ceiling issue, Powell also urged Congress to raise the debt limit in a timely fashion. "It is critically important. Failure to do that is something that could result in severe damage to the economy and financial markets."
He added that no one should assume Fed can protect the economy if the debt ceiling is not raised.
In response to Powell's comments, gold saw some losses as markets interpreted Powell's comments as upbeat when it came to the U.S. economy. At the time of writing, December Comex gold futures were trading at $1,767.20, down 0.62% on the day.
China asks local governments to prep for Evergrande downfall: Report – CNBC Television