MediaTek taps TSMC 6-nanometer tech for new flagship 5G phone chips – TheChronicleHerald.ca
By Stephen Nellis
(Reuters) – MediaTek Inc on Wednesday said it would use Taiwan Semiconductor Manufacturing Co's 6-nanometer chipmaking technology for its newest chips aimed at premium 5G smartphones.
Taiwan's MediaTek appears to be one of the first high-volume customers for the technology and is among a handful of companies with modem technology to connect phones to mobile data networks, competing against Qualcomm Inc and Samsung Electronics Co Ltd. The new chips announced Wednesday, called Dimensity 1100 and 1200, build on MediaTek's efforts to go after higher-priced handsets where Qualcomm's Snapdragon chips have historically had stronger market share.
Like Qualcomm and Apple, MediaTek designs chips and then contracts out production to outside firms. The newest chips will be made at TSMC, on a chipmaking technology called 6-nanometer. Qualcomm's chips are being made by Samsung on 5-nanometer technology while Apple Inc uses TSMC's 5-nanometer technology.
Smaller chipmaker technology is faster and more power efficient. MediaTek's previous chips used a 7-nanometer process, and moving to newer manufacturing technology along with advances in the chip's design make it 22% faster at computing tasks while consuming 25% less power, Finbarr Moynihan, general manager of international corporate sales, told Reuters in an interview.
(Reporting by Stephen Nellis in San Francisco; Editing by Leslie Adler)
OnePlus 9 series pre-order details leaked, expect gifts in tow – Android Authority
Pre-order details of the OnePlus 9 series have leaked.
The flagship phones could be accompanied by pre-order gifts for early buyers.
---
OnePlus revealed yesterday that it has something to announce on March 8. Word has it that we'll get an official launch date for the OnePlus 9 series on that day. Now, tipster Evan Blass has gone ahead and leaked some pre-order details for the purported OnePlus 9 and OnePlus 9 Pro.
According to Blass, the two phones will go on pre-order on March 23. That means we might just see them launch on the same date or some time closer to it.
Blass also revealed that the OnePlus 9 and 9 Pro would be accompanied by pre-order gifts for early buyers. He claims that those who buy the OnePlus 9 will get a free set of the regular OnePlus Buds Z. Meanwhile, OnePlus 9 Pro buyers will get the Steve Harrington Edition of the true wireless earbuds.
Blass goes on to say that if the company is planning to launch the rumored OnePlus 9R or the OnePlus Watch alongside the OnePlus 9 and 9 Pro, the devices won't be accompanied by any pre-order freebies.
Unfortunately, the tipster didn't reveal more than this. We still don't have a price leak for the phones, although we expect them to cost around the same as last year's OnePlus 8 flagships.
Head to our dedicated OnePlus 9 series rumor hub to know more about the upcoming phones.
Poco F3 will be the rebranded Redmi K40 for global markets – GSMArena.com news – GSMArena.com
Ever since Xiaomi's sub-brand Redmi made the K40 series official in China last week, we've been hearing rumors that one or more of its members would be released in global markets under the Poco brand – a prior certification attested as much.
Now this phone has also been certified by the US FCC, and the mystery has been cleared up. The Poco F3 will be the Redmi K40 for global markets. This makes us think that there will also be a Poco F3 Pro, which would be either a rebranded Redmi K40 Pro or K40 Pro+, but there's no information on that one yet.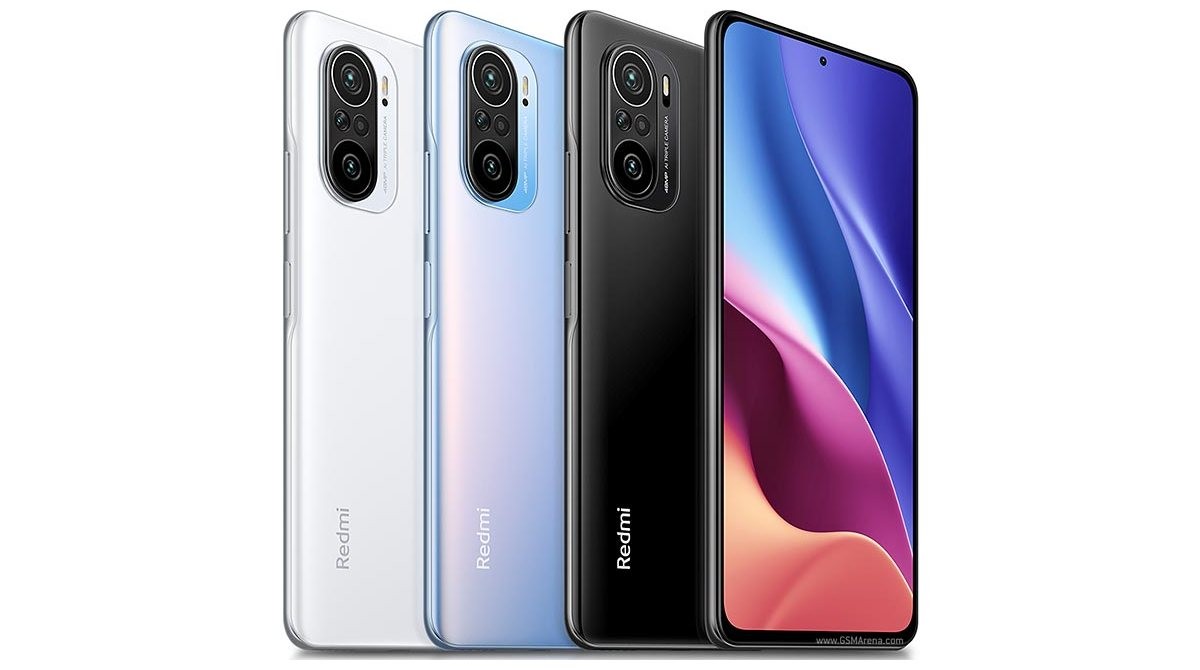 Redmi K40, soon to be Poco F3
Back to the Poco F3. This model, like the Redmi K40, is powered by Qualcomm's Snapdragon 870 chipset with 5G support, and it has between 6 and 12 GB of RAM, as well as 128/256GB of storage that isn't expandable. On the rear there's a triple camera setup with a 48 MP main shooter, an 8 MP ultrawide, and a 5 MP macro cam, while for selfies you get a 20 MP shooter. The phone has a 4,520 mAh battery with 33W fast charging (zero to full in under an hour).
The screen is a 6.67-inch 1080×2400 120Hz Super AMOLED covered with Gorilla Glass 5, and the K40 runs Android 11 with MIUI 12 on top. Depending on exactly when it launches internationally, the Poco F3 may have MIUI 12.5 from day one.
Instagram Launches Live Rooms for Multiplayer Livestreams – Tatler Hong Kong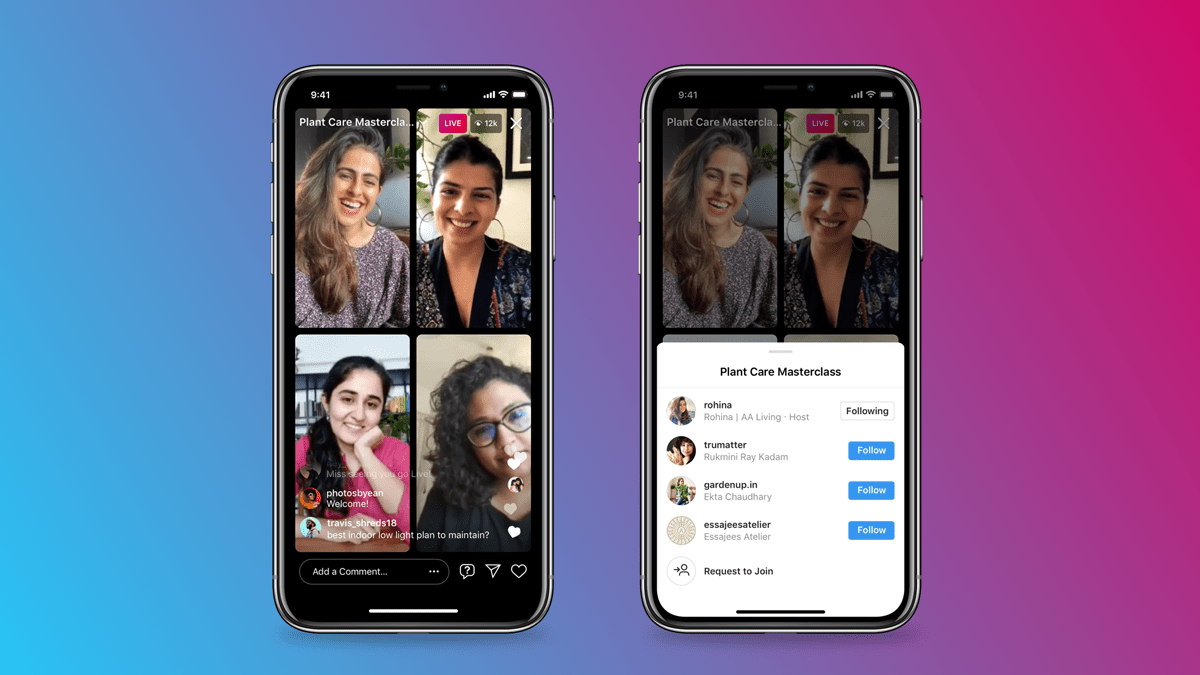 As social media platforms race forward to fill the physical gaps left behind in the wake of the Covid-19 pandemic and our year of quarantine and distancing, today Instagram announced the launch of Instagram Live Rooms—an enhanced and expanded Instagram Live where up to four guests can converse onscreen in a livestream, broadcast to their followers and the world.
"We hope that doubling up on Live will open up more creative opportunities—start a talk show, host a jam session or co-create with other artists, host more engaging Q&As or tutorials with your following, or just hang out with more of your friends," the announcement reads.
Over the past few weeks, as audio group chat platform Clubhouse climbed towards and surpassed a US$1 billion valuation, other social media platforms have unleashed a spate of community-orientated features. Last week, Twitter unveiled its plans for both "Super Follows," gated paid content, and communities, a to-be-clarified function that industry experts predict will be "a more private and more controlled way for communities to get together on Twitter outside the public view," according to Recode.
On Instagram, Live Rooms will allow a room initiator to invite up to three additional guests to share the stage, and livestream viewers will be able to buy "badges" for the hosts. Hosts will also have access to live shopping and fundraiser tools, and the platform promises to explore moderator controls (it works great on Clubhouse) and additional audio features.
Related: The Best Instagram Bakeries and Cake Shops in Hong Kong
"We want Instagram to be the best place for creators to have meaningful conversations with their audiences and each other, and we designed this new update with safety in mind," the announcement reads.
As for the moderation tool: "People that are blocked by any of the active participants in the Live Room will not be able to join the Live. Guests who have had live access revoked because of violations of our Community Guidelines also won't be able to join a Live Room. Features that are currently available to Live hosts, such as the ability to report and block comments, and apply comment filters will also be available to hosts of Live Rooms."
To activate a live room with up to four participants, user should initiate lives and tap to add speakers and guests from their followers list. The app will notify all speakers' followers, making multiplayer livestreams "a great way to increase your reach," according to Instagram.