Microsoft to permanently close all of its retail stores – The Verge
Microsoft is giving up on physical retail. Today the company announced plans to permanently close all Microsoft Store locations in the United States and around the world, except for four locations that will be "reimagined" as experience centers that no longer sell products.
Those locations are New York City (Fifth Ave), London (Oxford Circus), Sydney (Westfield Sydney), and the Redmond campus location. The London store only just opened about a year ago. All other Microsoft Store locations across the United States and globally will be closing, and the company will concentrate on digital retail moving forward. Microsoft says Microsoft.com and the Xbox and Windows storefronts reach "up to 1.2 billion monthly customers in 190 markets."
The company tells The Verge that no layoffs will result from today's decision. "Our commitment to growing and developing careers from this diverse talent pool is stronger than ever," Microsoft Store VP David Porter said in a LinkedIn post on the move.
A source with knowledge of Microsoft's retail operations told The Verge that this plan was originally in place for next year, but was accelerated by the COVID-19 pandemic. Microsoft's Xbox Series X is launching this holiday, so it makes sense that the company had at least initially planned for the stores to make it that far. The dual-screen Surface Neo device that was also going to ship during the holidays has been delayed, though the Surface Duo is apparently still on track for this year. Still, if you were hoping your local Microsoft Store would be a surefire bet for a new Xbox, you'll have to look elsewhere.
The big decision partially explains why Microsoft had yet to reopen a single store after they were all closed in light of the pandemic. Last week, Microsoft told The Verge that its "approach for re-opening Microsoft Store locations is measured and cautious, guided by monitoring global data, listening to public health and safety experts, and tracking local government restrictions." At the time, the company declined to offer an update on when any stores might open again.
Since many Microsoft stores are in shopping centers and malls, the continued closure hasn't stood out as unusual. In US states that are taking a cautious approach to restoring retail operations — to avoid a resurgence of the novel coronavirus — most malls remain closed. There have already been spikes of COVID-19 cases in regions with more relaxed guidelines, which has led Apple to re-close some stores where it had only recently welcomed customers back in.
In April, Microsoft outlined in a blog post how many retail store associates had shifted to remote work after their everyday jobs were sidelined. The company has continued to provide regular pay for team members through the pandemic. "Our retail team members will continue to serve customers working from Microsoft corporate facilities or remotely and we will continue to develop our diverse team in support of the overall company mission and objectives," the company said in today's update.
The Microsoft Store debuted in 2009 and closely adhered to Apple's successful retail playbook. Each store is a showcase for the company's Surface and Xbox hardware, plus a selection of third-party PCs. Employees were well-versed in all things Windows, and the company also offered in-store events, workshops, customer service, and repairs.
The stores were were closed even before Microsoft's latest hardware release cycle that included the Surface Book 3, Surface Go 2, Surface Earbuds, and Surface Headphones 2.
Update June 26th 9:50AM ET: The article has been updated to clarify that all Microsoft retail stores will be closing. The company's locations in New York, London, Sydney, and Redmond will be converted into experience centers that do not sell products.
Two top Ubisoft execs leave during sexual harassment probe – CTV News
MONTREAL —
Two top executives from one of the world's largest gaming companies have left the firm during an investigation into allegations of sexual harassment and abuse.
Last month, French company Ubisoft — whose products include Assassin's Creed — launched an investigation after allegations of sexual assault and harassment were shared online.
CEO Yves Guillemot wrote in a message to the company's 18,000 employees late Friday that Maxime Beland, vice-president of editorial in Toronto, had resigned.
"We continue to investigate the allegations made against him," Guillemot added, without specifying the allegations.
Tommy Francois, vice-president of editorial and creative services based in Paris, was placed on disciplinary leave "pending the outcome of an investigation," Guillemot said in the message seen by AFP.
Another unnamed employee in the Toronto studio has been dismissed for "engaging in behaviors that do not align with what is expected of Ubisoft employees," he said.
"Other investigations are ongoing and will be conducted rigorously."
"We cannot tolerate workplace misconduct and will continue taking disciplinary actions against anyone who engages in harassment, discrimination and other behaviors that infringe on our Code of Fair Conduct."
Ubisoft is the latest player in the gaming industry to be the target of harassment accusations.
In June, current and former employees used social media recently to denounce predatory behaviour by powerful managers.
Gmail users flooded with spam messages, company says issue fixed – CanIndia News
San Francisco, July 5 (IANS) Gmail users around the world were complaining about spam messages flooding their inbox over the weekend as the Google service was apparently suffering from a widespread problem with its email filters.
Several Gmail users took to Twitter and other social media platforms like reddit to convey they were being bombarded with spam messages.
Google acknowledged the problem to Forbes, saying the spam flaw was actually part of a bigger issue which caused Gmail emails to be delayed, both when sent and received.
The consequence of this was "some messages were delayed enough that they resulted in delivery without all spam checks completing".
Google said that "during this time, scans to filter malware and the most egregious spam and harmful content remained fully operational".
The issue was first reported by Android Police.
"Why did the gmail spam filters break?!" posted one user.
"Did gmail's spam filter and category function just completely shut down for anyone else? Everything's now going straight to the primary inbox," commented another.
Google said the issue has now been resolved.
Another user posted: "It is a strangely comforting thing that I can just search for 'gmail' and immediately Twitter provides me with evidence that yes, others are getting weirdly hit with spam right now".
–IANS
na/
Weekly poll review: iOS 14 is a solid upgrade, might even get some to switch – GSMArena.com news – GSMArena.com
Last week's poll shows that iOS 14 is a solid upgrade – one in four voters think it will allow them to continue happily using their current iPhone, another one in five are looking forward to upgrade to the iPhone 12 to get the OS in its best form.
Is it good enough to help Apple lure away users of premium Androids? Well, a solid 23% say that is the case. They will be able to choose from the $400 iPhone SE, the $600-700 iPhone 12 or one of the $1,000+ Pro models, depending on their needs.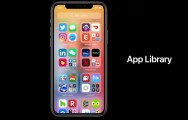 New in iOS 14: Home screen widgets • App library • Enhanced privacy • iMessage improvements
Of course, Apple has no phones in the sub-$400 mid-ranger market, barring second-hand units, while Android makers offer some really impressive phones in that range. Owners of such Androids see no reason to pay a premium for iOS.
Also, many feel that iOS is still trailing Android, especially when it comes to customization. And it's true, it took 14 versions for Apple to let you pick your browser app. So if your Android UI looks nothing like the stock installation, iOS 14 is not for you.
If you value privacy and long term software support, however, iOS has several new features that will make former Android users feel at home.