Minecraft fans have finally uncovered the seed to the title screen world – GamesRadar+
Minecraft fans have finally discovered the world seed for Minecraft's most iconic world – the map that displays in the background behind the game's title screen.
After a fan-powered project kicked off on June 14, 2020, players have been working collaboratively to try and locate the world's seed – the specific string of numbers that generates a particular unique Minecraft world. After the project lead, Tomlacko, learned "as much as [they] could about the panorama and it's world (the version, world axis and the exact Z coordinate using clouds)", they shared their findings on the Discord server of Minecraft@Home.
From there, volunteers donated their idle computer time to "advance Minecraft-related research".
"BIG NEWS! We have found the SEED of Minecraft's title-screen background PANORAMA!" cries the title of the Reddit thread that broke the news over the weekend.
"Everyone should be familiar with this world. It's the one that always appeared on Minecraft's main-menu (title-screen), blurred and slowly rotating around," the post continues. "It first appeared in 2011 for Minecraft Beta 1.8 and stayed for many years, until it was only recently replaced in 1.13 and every version after that.
"And nobody ever knew the seed… until now!"
According to the Reddit thread, in less than 24 hours after launching the panorama application, a volunteer host on Minecraft@Home found this seed using "approximately 93 days of processing time at a total of 54.5 exaFLOPs compressed into 24 hours".
If you were unable to help out with this project, there are still others underway, including the search for the tallest cactus – "currently we have found a 22 block high one!" Tomlacko says. And if you'd like to visit yourself, here's the information (thanks, PC Gamer):
Version: Beta 1.7.3
Coordinates: X=61.48~, Y=75, Z=-68.73~
Seed: 2151901553968352745 OR 8091867987493326313 (both work)
Looking for something new to get stuck into? Here are the best PC games right now.
Next Galaxy Z Flip to sport 120Hz display and narrower frame says leakster – GSMArena.com news – GSMArena.com
Samsung already has two foldable clamshells in its lineup with the Galaxy Z Flip and Z Flip 5G and we've been hearing about a successor coming in Q2 of 2021. Now, leakster IceUniverse shared a couple of bits about the upcoming foldable which is referred to as the Galaxy Z Flip3.
According to his intel, the Z Flip3 will sport a 120Hz AMOLED display which would match Samsung's Galaxy Z Fold2 and Galaxy Note20 Ultra flagships. The new Z Flip is also touted to feature a narrower frame which likely means less bezels around the panel.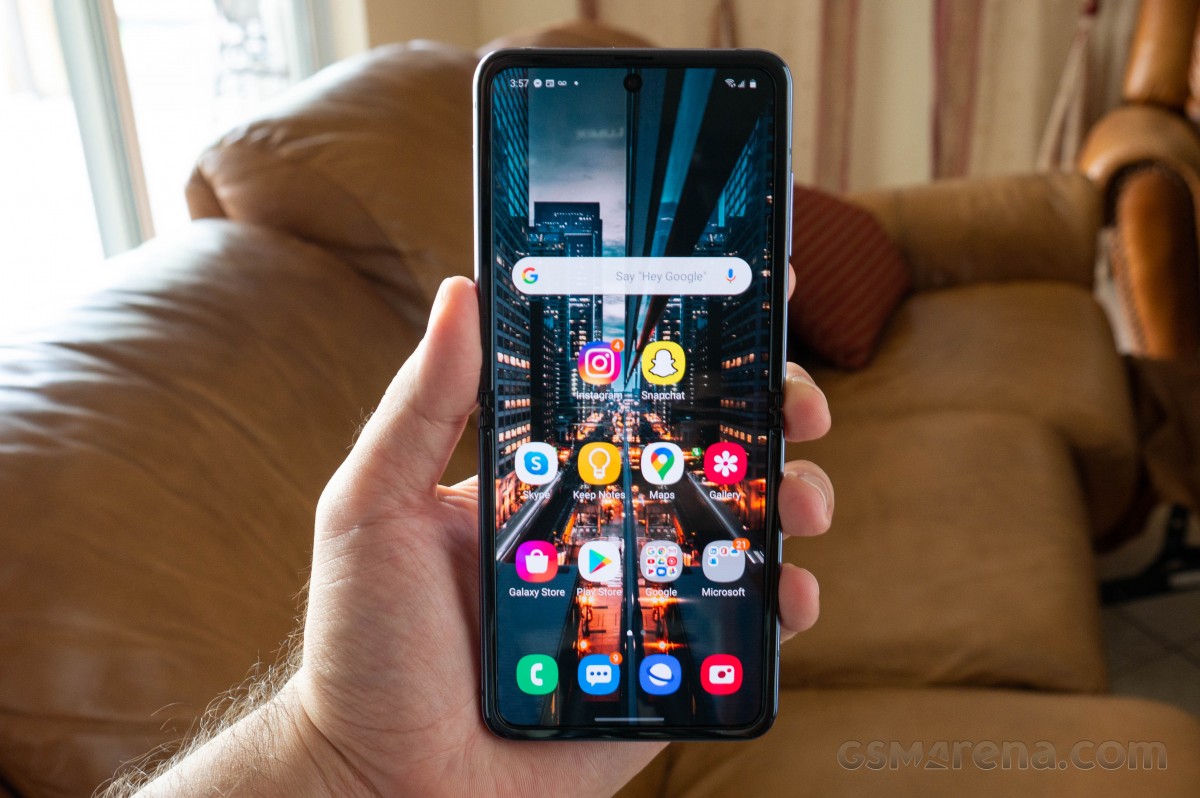 The tipster also mentions a cheaper pricetag though we don't get specific numbers here. Previous reports on the upcoming Z Flip model suggest it will feature stereo speakers and is expected to launch around March 2021, separate from the Galaxy S21 line. There's also talk of a Galaxy Z Flip Lite model in the works as Samsung's most affordable folding phone.
Sony has released its second PS5 performance update in a week – Video Games Chronicle
Sony Interactive Entertainment" href="https://www.videogameschronicle.com/companies/sony/">Sony has released a new PlayStation 5″ href="https://www.videogameschronicle.com/platforms/playstation/ps5/">PlayStation 5 system update, which it says improves system performance on the next-gen console.
The update weighs in at around 820MB and is the second patch in a week Sony has released to improve performance on PS5.
Users have reported encountering several issues since PS5's release, including various games crashing, which in some cases reportedly occur when putting the console into rest mode.
Recently, a number of PlayStation" href="https://www.videogameschronicle.com/platforms/playstation/">PlayStation 5 owners have reported encountering what appears to be a bug related to the console's Blu-ray drive.
As detailed on Reddit and Resetera, the issue results in PS5 discs spinning at various intervals, often loudly. Some users say it happens on the hour every hour, while others claim to have experienced it every 15-20 minutes.
It's not yet clear if Wednesday's updates fixes any of these issues.
Last week Sony provided a solution to PS5's download queue bug which does not require users to factory reset their consoles.
A number of PS5 users have reported encountering the issue since launch, which results in PS5 games getting stuck in a "Queued for Download" limbo, wherein the system thinks that the game is downloading, but the download queue will be empty and won't clear.
Previously, the only known solution to the download queue bug was a full factory reset, which left users having to re-download all their software.
On Thursday PlayStation's support account offered a workaround for the issue which did not require a factory reset.
.cls-1fill:url(#linear-gradient).cls-2fill:#fff
Kuo: iPhone 12 demand strong, new form factor Apple Watch and MacBooks in late 2021 – 9to5Mac
In a report today, reliable Apple analyst Ming-Chi Kuo shared his view on Apple's product momentum heading into the holidays. Most importantly to Apple's bottom line, Kuo sees better than expected demand for iPhone 12 Pro and Pro Max, apparently offsetting slightly–weaker sell-through of 12 and 12 mini.
In terms of new products, Kuo indicates that form factor redesigns are coming to the Apple Watch and the MacBook lineup, in the second half of 2021.
As far as the iPad business is concerned, Kuo says demand for the new iPad Air has been strong. He teases that the iPad product lineup will continue to be compelling in 2021 with the addition of mini-LED displays and 5G cellular connectivity.
For the Apple Watch, customer response to Apple Watch Series 6 and Apple Watch SE has reportedly been strong. Kuo says to expect 'innovative health management functions and improved form factor design' with new models of Apple Watch coming next year.
Reception to Apple's first ARM Macs has also been better than expected according to Kuo. The analyst reiterates his previous predictions that Apple will introduce new Apple silicon Macs with all new form factor and industrial design, in the second half of 2021.
However, it is less positive news for AirPods. Kuo says AirPods shipments are lower than originally estimated, with Kuo now forecasting a 5-10% decline in year-over-year sales for the next six month period. Another contributing factor is that Kuo now expects the launch of 'AirPods 3' to be delayed from early 2021 to the April-June timeframe.
FTC: We use income earning auto affiliate links. More.
Check out 9to5Mac on YouTube for more Apple news:
[embedded content]