Much of Canada experiencing severe weather as warnings cover 8 provinces – CTV News
TORONTO —
Ice, snow and freezing rain have blanketed many parts of Canada, as winter continues to hold the country in its grasp.
Environment Canada has issued warnings covering snowfall, freezing rain, winter storms and/or extreme cold for eight provinces and one territory.
Here's a breakdown of the weather affecting Canadians:
BRITISH COLUMBIA
The Fraser Valley in B.C. was issued a snowfall warning by Environment Canada for Tuesday, alerting drivers that 5 cm of snow was on its way, and would change to rain near noon.
Parts of Vancouver Island had their mail service suspended Monday due to snowy conditions.
Avalanche conditions in the Whistler area have resulted in two fatalities so far this ski season, and two hikers were rescued Monday after getting stuck in icy and slippery conditions on Grouse Mountain.
ALBERTA
Calgary is on its way to a gradual warmup after several consecutive days of wind chill put temperatures at -20 C and below.
Edmonton is also on its way out of a deep freeze after six straight days of highs below –20 C.
SASKATCHEWAN
Regina is also looking forward to a gradual warming after almost two weeks of deep freeze, stemming from the polar vortex that had temperatures measuring as low as -38 C.
Saskatoon also lifted its extreme cold warning for the immediate area.
MANITOBA
Extreme cold warnings were issued across 18 regions across Manitoba by Environment Canada on Tuesday, including for the city of Winnipeg, which broke cold-weather records over the weekend.
Environment Canada said temperatures of -38.8 Celsius were recorded on Feb. 13., breaking a record set in 1879.
NUNAVUT
Extreme cold warnings have been issued for the four regions of Kugaaruk, Gjoa Haven, Resolute and Taloyoak in Nunavut by Environment Canada on Tuesday,with wind chill having conditions feeling like -55 into Wednesday morning.
Environment Canada said to watch for cold-related symptoms such as shortness of breath, chest pain, muscle pain and weakness, numbness and colour change in fingers and toes.
ONTARIO
The two regions of Fort Frances – Rainy Lake and Kenora – Nestor Falls in northern Ontario were issued extreme cold warnings by Environment Canada on Tuesday, with wind chill values of -40 continuing into Wednesday morning.
Several southern Ontario regions including Hamilton, Brockville and Niargara were issued winter storm warnings by Environment Canada on Tuesday, as the Greater Toronto Area also found itself inundated with snow.
In several districts, all schools and buses were cancelled Tuesday.
The Toronto District School Board said that all bus services were cancelled in light of the snow storm but schools would remain open, as did the Toronto Catholic District School Board.
Grey-Bruce, which includes the Blue Mountains area, was given a snowfall warning early Tuesday afternoon, with strong winds expected to gust up to 50 km/h.
Ottawa is also digging itself out after a winter storm, where Environment Canada warned up to 25cm of snow could fall before the storm finished.
QUEBEC
Vast swaths of Quebec are under both extreme cold and snowfall warnings from Environment Canada as of Tuesday, with 10 to 20 cm expected to fall across the 11 regions listed.
Several Quebec school boards are closed, with temperatures expected to drop to -23 Celsius overnight Tuesday.
THE MARITIMES
Twenty regions in New Brunswick, 24 regions in Newfoundland and Labrador, 23 regions in Nova Scotia, and three regions in P.E.I. are under warnings from Environment Canada on Tuesday as the Maritimes struggle with a winter storm.
The warnings range from snowfall (up to 30 cm in parts of New Brunswick) and winter storm conditions to freezing rain.
The Maritimes can also expect easterly winds with gusts of 30 to 50 km/h until late Wednesday afternoon.
Most of the school boards across the Maritimes cancelled both classes and buses, with some colleges and universities allowing virtual lessons to continue as scheduled, or delayed campus openings.
'It was a boondoggle': Chaotic scenes in hotel quarantines frustrate travellers – CTV News
SASKATOON —
Travellers say they're frustrated by long wait times to book hotel quarantines and chaotic service during their stays.
Raymond Truesdale recorded a now-viral video of a crowd of hotel guests yelling at staff in a government-sanctioned hotel in Toronto on Friday. They said they hadn't been fed for hours and weren't getting clear answers from the front desk.
"It was a boondoggle. Pandemonium. You could see people really frustrated and I don't blame them" he told CTV News in a video interview.
Truesdale, who is returning from a work trip in Tennessee, explained that fellow travellers were exhausted from 12- to 14-hour flights from overseas.
The new hotel stay requirement — which can cost between $1,000 and $2,000 depending on the hotel — began on Monday. All incoming air travellers to Canada must spend at least three days in one of the government's approved hotels, at their own expense, as they await results of a COVID-19 test they were required to take when they landed in Canada.
A lack of bottled water and hot, prompt meals were two of many issues travellers say they faced, as well as poor service, minimal hotel security, and poor communication.
Arunthia Urmi, who stayed at a Holiday Inn in Toronto, told CTV News she wasn't given any utensils with her late dinner and was running out of bottled water.
"I was so hungry. I called so many times," she said, recalling her attempts to get more water from staff. "They said, 'we can only give with meals, dinner and lunch, one bottle [each]. Other than that, you drink from the tap.'"
Jordan Evans, who flew in from Arkansas to be with her partner in Montreal, said at her quarantine hotel, she was given extra bottled water after waiting for more than six hours.
"[My supper] was cold. It was not what I ordered and they didn't put a beverage in there. So I didn't have a drink," she told CTV News in a video interview, adding that her breakfast was only two small drinks, a yogurt cup and two pieces of bread.
The Hotel Association of Canada told CTV News the health and safety of its guests is its top priority.
"The health and safety of guests and staff is our top priority. We will continue to implement the advice of public health experts including the best practices provided by PHAC for those specific hotels," a spokesperson said in an email, adding that every hotel is operated individually.
"The cost of each stay will vary between hotels, with additional fees for meals, augmented security, supervised movement to outdoor areas, designated transportation, and additional infection control measures."
The mandatory, non-refundable hotel stay — which some travellers have skirted — requires travellers to show proof of their hotel booking before boarding their flight.
With no online option, the only way to book a room is through a dedicated phone line run by the Public Health Agency of Canada. But the influx of calls has clogged the lines, with many travellers experiencing frequent dropped calls and wait times of up to 16 hours.
'I'M NOT ANGRY… I JUST WISH THE MEASURES WORKED'
David Anjo, who is moving back to Canada in July after 10 years of living in Vietnam, was unsuccessful in booking a hotel after spending half a day trying.
"The experience calling on a phone system that really wasn't designed from the get-go to be very effective has been pretty frustrating," Anjo told The Canadian Press. "There's no doubt in my mind they could have done this a lot better."
Dr. Rosa Wu, a psychotherapist who lives in the Vancouver area and returned from Taiwan to deal with a family health scare, said it took her husband three tries and nearly 10 hours to get through to an agent.
"I'm not angry at the fact that we have to do this," she told The Canadian Press, from her room at the Westin Wall Centre, Vancouver International Airport. "I think it's about time Canada implemented strict measures. I just wish the measures worked."
The phone line received 20,000 calls on Feb. 19, the first day it was introduced, the Public Health Agency of Canada told CTV News earlier this week. That figure was 15,000 on Feb. 20 and 10,000 on Feb. 21.
Wu said she ended up paying $2,000 for three nights, despite receiving her negative test result after the first day. She didn't anticipate following the rules would prove this difficult and said travellers like her — who didn't go abroad for vacation — have paid the price for a chaotic rollout of the quarantine program.
Megan Kat, a spokeswoman for American Express Global Business Travel, which is running the phone line for hotel bookings, said the company was aware of the high volume of inquiries and the wait times that callers were experiencing.
"We will continue to work with the Public Health Agency of Canada to mitigate caller wait times and provide the necessary support to those people arriving in Canada that need to book a hotel room," Kat told The Canadian Press.
Without having proof of hotel bookings, some travellers to Canada have been outright barred from boarding planes by airport staff across the globe, including in Zimbabwe and Albania, according to reporting by CTVNews.ca and The Canadian Press.
The hotel-stay quarantines are part of the federal government's attempts to crack down on non-essential travel amid increasing concern about more infectious variants of COVID-19.
"I'm just hoping that they'll figure out something more efficient, in terms of booking the hotels," Wu said, "because right now, it's a complete disaster."
With files from The Canadian Press
Health Canada received more Johnson & Johnson data on same day as U.S. approval – CBC.ca
Health Canada on Saturday received additional data required to inform its decision on Johnson & Johnson's COVID-19 vaccine — the same day the shot was approved in the United States.
"We were waiting on some manufacturing data, and that came in yesterday. So we're starting to look at that," Dr. Supriya Sharma, Health Canada's chief medical adviser, said Sunday on Rosemary Barton Live.
"It's really difficult to predict exactly when we might make a final decision because it really depends on that data. But we're looking at … the next couple of weeks."
The data received on Saturday is what health regulators need to ensure that "every dose of the vaccine that comes off the production lines meets quality standards," Sharma wrote in an email to CBC News.
The approval timeline depends on that information, but it also depends on whether regulators need to discuss any questions that arise with the manufacturer. Work that happens in the final stages of review — including finalizing a risk-management plan for monitoring the vaccine after authorization — must also be completed.
The two-week approval target takes those steps into consideration but doesn't account for unexpected issues that could crop up, Sharma said.
The government authorized the use of a third vaccine, the Oxford-AstraZeneca shot, on Friday.
WATCH | Johnson & Johnson vaccine approval could come in the next couple of weeks:
Health Canada's chief medical adviser, Dr. Supriya Sharma, said the agency is waiting on manufacturer data to make a determination on Johnson & Johnson's single-dose COVID-19 vaccine, but contingent on that data, approval could come in the next few weeks. 9:23
Single-dose shot makes for easier rollout
In a global trial, the Johnson & Johnson vaccine, which was cleared by the U.S. Food and Drug Administration (FDA) on Saturday, was found to be 66 per cent effective at staving off moderate to severe illness and was 85 per cent effective at preventing the most serious outcomes.
Canada has ordered 10 million doses of the vaccine, with options for up to 28 million more.
The best vaccine for an individual is [the] one that you can get.– Health Canada chief medical adviser Dr. Supriya Sharma
"In terms of the committee meeting that the FDA had, we had observers there as well, so all of that helps make for a more efficient review," Sharma told CBC chief political correspondent Rosemary Barton.
While the vaccine was approved as a one-shot regimen, the company is also testing the efficacy of administering two doses of its product.
"If a vaccine is only only dose, then that makes it easier for administration. You don't have to do the followup to record people and track them down to get the second dose," Sharma told Barton. "So all of that helps, but what really helps the most is getting as many vaccines authorized and get that supply in as quickly as possible."
Not a question of 'good' and 'bad' vaccines
Now that more vaccines are earning approvals, Sharma said a "narrative" has emerged where people assume one shot confers better protection than another.
Efficacy, she said, simply means determining whether "something does what it's supposed to do." As far as COVID-19 vaccines are concerned, that means comparing one group of people who receive the shot against another group of people who didn't and contrasting the number of cases in both groups.
"When we look across all the vaccines, the major five that are under review and authorized, if you look at that subsection that matters most — severe disease, hospitalizations, dying of COVID-19 — all of these vaccines are equally protective," Sharma explained.
The chief medical adviser cautioned against pitting one shot against another, something she said can only happen in a "head-to-head" trial, which would see two vaccines being tested together in the same trial.
"The best vaccine for an individual is [the] one that you can get. That's pretty simple," she said.
"For people who are sitting back and waiting for another vaccine, I would say the longer, and the more people, who do that, the more we're all going to be sitting at home if we're lucky to have a home."
You can watch full episodes of Rosemary Barton Live on CBC Gem, the CBC's streaming service.
The latest news on COVID-19 developments in Canada – Richmond News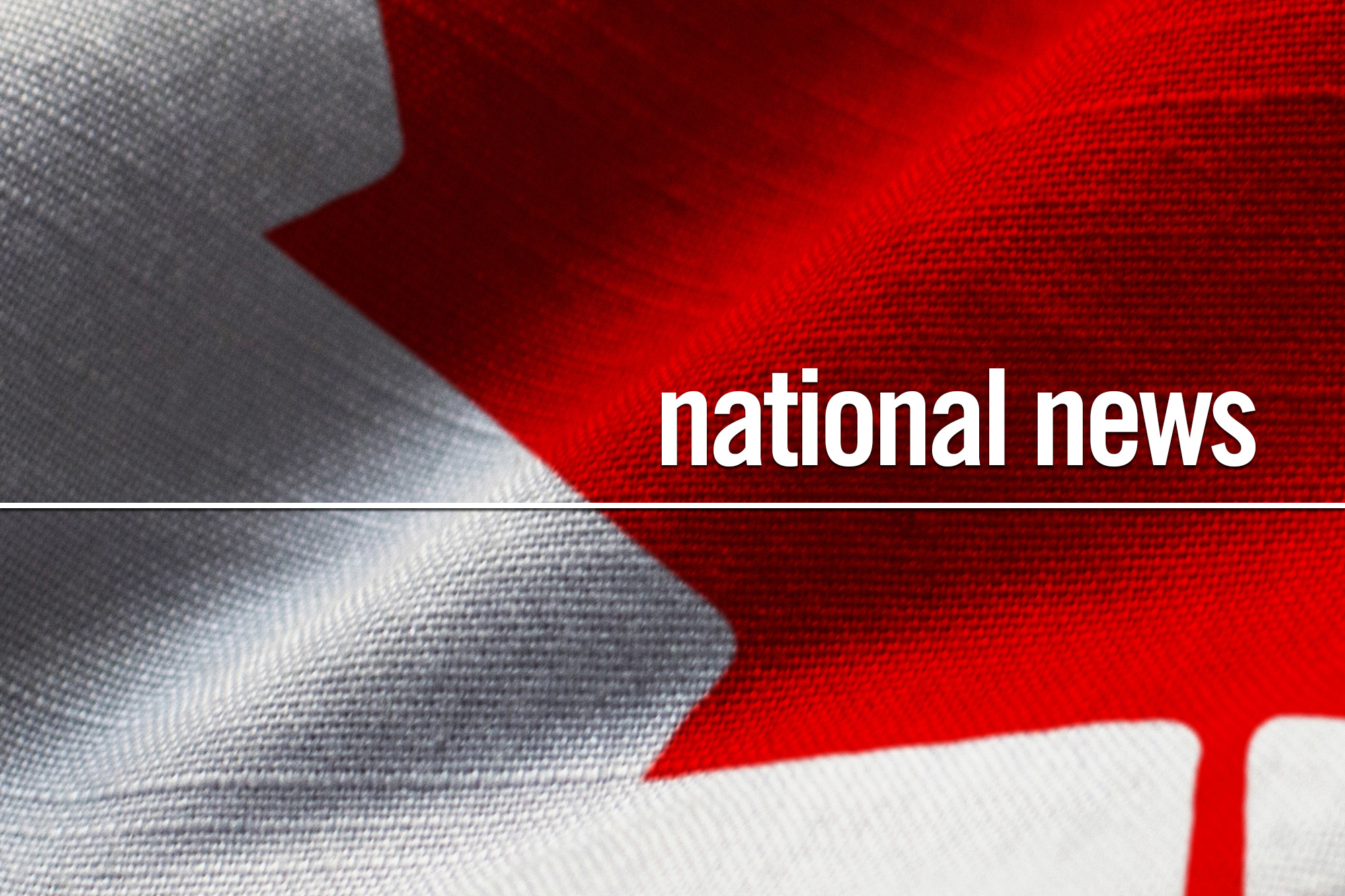 The latest news on COVID-19 developments in Canada (all times Eastern):
3 p.m.
Saskatchewan is reporting 141 new COVID-19 cases today, but no new deaths linked to the virus.
The province says its seven-day average of new cases is 146, which it says works out to 11.9 new cases per 100,000 people.
There were 1,662 COVID-19 vaccine doses administered in the province on Saturday, raising the total number to 78,226 delivered so far.
—
2:05 p.m.
Manitoba is reporting two new deaths in people with COVID-19.
One was in his 80s, the other was in her 90s, and both were from the Winnipeg health region.
The province says there were 50 new COVID-19 cases diagnosed as of 9:30 a.m. this morning.
Most of Manitoba's new cases are in the Winnipeg and Northern health regions, with each recording 21 new infections.
So far, the province says it has recorded five cases of the virus variant first identified in the United Kingdom.
—
1:50 p.m.
Nova Scotia is reporting three new cases of COVID-19 in the province today.
Health officials say the cases are spread out across the province, with the central, eastern and northern regions each recording one new infection.
Officials say one of the cases is a close contact of a previous case, while two are related to travel outside Atlantic Canada.
Nova Scotia has 38 active cases of COVID-19, with two people currently in hospital.
—
1 p.m.
Health authorities in Newfoundland and Labrador have diagnosed seven new cases of COVID-19 today, bringing the total number of active infections to 262.
The province says all seven cases are in the Eastern Health region, which includes St. John's.
Officials say four of the infections were identified in individuals aged 20 to 39, while one patient was under 20 years old, one was aged 40 to 49 and one was aged 50 to 59.
The new cases identified include three females and four males.
Officials say there are currently 10 people in hospital with COVID-19, with six of those patients in intensive care.
—
11:30 a.m.
Quebec is reporting 737 new cases of COVID-19 and nine additional deaths due to the virus.
Four of the deaths occurred in the last 24 hours, while the rest took place earlier.
Hospitalizations rose by two to 601. Of those, 117 patients are in intensive care, which is five more than a day earlier.
The province gave 12,469 doses of vaccine on Saturday for a total of more than 432,000 since the pandemic began.
—
11 a.m.
Health officials in New Brunswick say a 90-year-old resident of an adult residential facility in Edmundston has died as a result of underlying complications including COVID-19.
The case brings the total number of deaths in the province related to the novel coronavirus disease to 27.
Chief medical officer of health Dr. Jennifer Russell says the loss of another New Brunswicker is a sad moment for the province and is something that never gets easier.
The number of active cases in New Brunswick stands at 38, with one patient currently hospitalized in intensive care.
—
10:45 a.m.
Ontario is expanding its list of vaccine recipients to include those experiencing homelessness even as it passes a bleak new milestone in the fight against COVID-19.
The province has officially logged more than 300,000 COVID-19 infections since the start of the pandemic and is just shy of 7,000 total deaths.
Ontario added 1,062 new infections to its count today for a total of 300,816, while 20 new deaths bring the overall toll to 6,980.
Meanwhile Toronto says it willbegin vaccinating residents of its shelter system this week after getting the green light from the province over the weekend.
—
This report by The Canadian Press was first published Feb. 28, 2021.
The Canadian Press