NASA calls Voyager 2, and the spacecraft answers from interstellar space – Ars Technica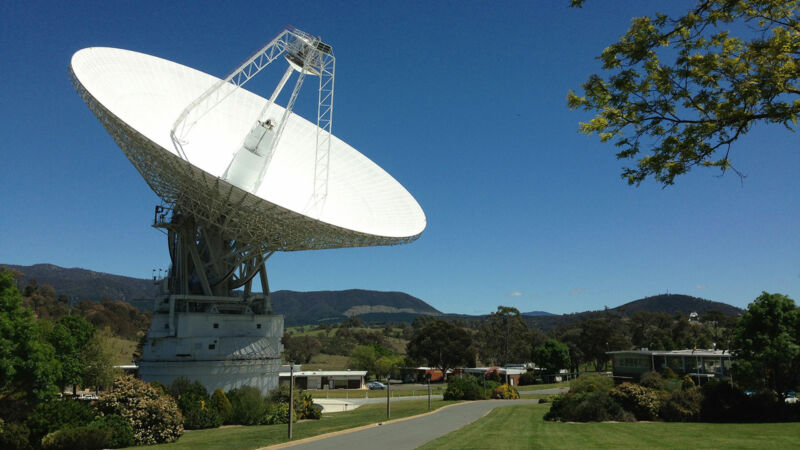 The Voyager 2 spacecraft has been gone from Earth for more than 43 years, and it now lies 125 astronomical units from our planet. That is 125 times the distance between the Earth and Sun.
Understandably, this distance makes it rather difficult for NASA to communicate with its far-flung spacecraft—there is a time delay of more than 17 hours. However, with Voyager 2, there is another complication in talking to the spacecraft.
After flying by Jupiter, Saturn, and Uranus, Voyager 2 made its final planetary flyby in August 1989 past Neptune. Scientists were also interested in flying by Neptune's intriguing moon Triton, so they commanded Voyager 2 to do so on its way beyond Neptune, flying over the north pole of Triton. This trajectory carried it along a southward path relative to the plane of the Solar System, and it has kept on booking it south.
This has consequences for communicating with NASA's Deep Space Network on Earth, which consists of three large radio antenna facilities around the world, in California, Spain, and Australia. Typically, this geographical spread allows for all of NASA's spacecraft still active to have the capability to communicate with at least one of these facilities at all times.
But because Voyager 2 has dipped so far south of the plane of the Solar System, it can now only communicate by line of sight with the 70-meter-wide antenna in Canberra, Australia. Because this facility is about five decades old, it needed to undergo refurbishment and upgrade work beginning in March, and it had been offline since that time. This work is expected to conclude in February, so NASA has been unable to send signals to Voyager 2 since that time.
Last week, to test new hardware recently installed on the large dish, Voyager mission managers were able to send a series of signals to the spacecraft for the first time since March. Voyager 2 replied that it had, indeed, received the signals and executed NASA's commands, the space agency says.
That's good for NASA and science in general, as Voyager 2 (along with Voyager 1) is now venturing beyond the Solar System, into interstellar space. Out in the great black beyond, Voyager 2 will continue to return data about the speed, density, temperature, and pressure of charged particles in the interstellar medium.
COVID-19: Alberta researcher recognized with innovation award for salt mask – Global News
Salt that crystallizes with sharp edges is the killer ingredient in the development of a reusable mask because any COVID-19 droplets that land on it would be quickly destroyed, says a researcher who is being recognized for her innovation.
Ilaria Rubino, a recent PhD graduate from the department of chemical and materials engineering at the University of Alberta, said a mostly salt and water solution that coats the first or middle layer of the mask would dissolve droplets before they can penetrate the face covering.
As the liquid from the droplets evaporates, the salt crystals grow back as spiky weapons, damaging the bacteria or virus within five minutes, Rubino said.
"We know that after the pathogens are collected in the mask, they can survive. Our goal was to develop a technology that is able to inactivate the pathogens upon contact so that we can make the mask as effective as possible."
Rubino, who collaborated with a researcher at Georgia State University in Atlanta to advance the project she started five years ago, was recognized Tuesday with an innovation award from Mitacs. The Canadian not-for-profit organization receives funding from the federal government, most provinces and Yukon to honour researchers from academic institutions.

3:49


Edmonton Health Matters: salt solution and quilt delivery



The reusable, non-washable mask is made of a type of polypropylene, a plastic used in surgical masks, and could be safely worn and handled multiple times without being decontaminated, Rubino said.
[ Sign up for our Health IQ newsletter for the latest coronavirus updates ]
The idea is to replace surgical masks often worn by health-care workers who must dispose of them in a few hours, she said, adding the technology could potentially be used for N-95 respirators.

0:49


This is what makes a good face mask, according to experts



The salt-coated mask is expected to be available commercially next year after regulatory approval. It could also be used to stop the spread of other infectious illnesses, such as influenza, Rubino said.
Dr. Catherine Clase, an epidemiologist and associate professor of medicine at McMaster University in Hamilton, said the "exciting" technology would have multiple benefits.
Clase, who is a member of the Centre of Excellence in Protective Equipment and Materials in the engineering department at McMaster, said there wasn't much research in personal protective equipment when Rubino began her work.
"It's going to decrease the footprint for making and distributing and then disposing of every mask," she said, adding that the mask could also address any supply issues.
The Public Health Agency of Canada recently recommended homemade masks consist of at least three layers, with a middle, removable layer constructed from a non-woven, washable polypropylene fabric to improve filtration.
Conor Ruzycki, an aerosol scientist in the University of Alberta's mechanical engineering department, said Rubino's innovation adds to more recent research on masks as COVID-19 cases rise and shortages of face coverings in the health-care system could again become a problem.
Ruzycki, who works in a lab to evaluate infiltration efficiencies of different materials for masks and respirators, is also a member of a physician-led Alberta group Masks4Canada, which is calling for stricter pandemic measures, including a provincewide policy on mandatory masks.
© 2020 Global News, a division of Corus Entertainment Inc.
China Kickstarts A New Era In The Space Race – OilPrice.com
By ZeroHedge – Nov 24, 2020, 1:30 PM CST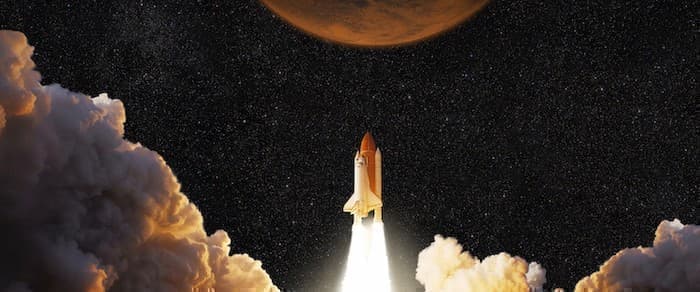 In what could mark the beginning of another era of the "space race", China has officially launched an unmanned spacecraft to the moon with plans of bringing back lunar rocks. It marks the first attempt by any nation to retrieve rocks from the moon since the 1970s. On Monday, Reuters confirmed the launch:
China's probe, the Chang'e-5, sets off with the goal of China learning more about the moon's origin and formation. If China succeeds, it will be only the third country to have retrieved samples from the moon – behind the U.S. and Soviet Union, according to CNN.
The goal of the mission to collect 4.5 pounds of samples in a previously untouched area called Oceanus Procellarum, or "Ocean of Storms". The U.S. Apollo missions had previously landed 12 astronauts and brought back a total of 842 pounds of rocks and soil. The Soviet Union's Luna missions had brought 6 ounces of samples in the 70s.
Both countries visited different areas of the moon than the Chinese aspire to visit.
James Head, a planetary scientist at Brown University, said: "The Apollo-Luna sample zone of the moon, while critical to our understanding, was undertaken in an area that comprises far less than half the lunar surface."
Related: Growing Crude Inventories Put A Cap On Oil Prices
Once it's on the moon, the probe will deploy two vehicles and a lander will drill into the ground. Samples of the moon's surface will then lift off to another module in orbit. Eventually, they will make their way back to Earth in a return capsule.
China has visited the moon with probes in 2013 and 2019. The country says it has plans to establish a "robotic base station" on the moon within the next decade. It plans on doing so using its Chang'e 6, Chang'e 7 and Chang'e 8 missions.
The country has also publicly said it has aspirations of getting samples from Mars before 2030.
By Zerohedge.com
More Top Reads From Oilprice.com:
ZeroHedge
The leading economics blog online covering financial issues, geopolitics and trading.
Many Canadians gaining weight during COVID-19: poll – BarrieToday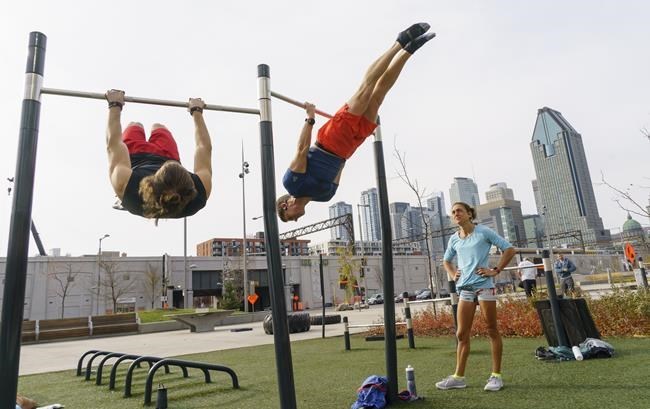 OTTAWA — A new poll suggests many Canadians are gaining weight because they're eating more and exercising less during COVID-19 pandemic.
Nearly one-third of respondents in the survey conducted by Leger and the Association for Canadian Studies said they have put on weight since March, compared to 15 per cent who said they lost weight over that time.
As well, about one-third of respondents said they're exercising less, while 16 per cent said they're working out more since the first wave of the pandemic landed in Canada in the spring.
Jack Jedwab, president of the Association for Canadian Studies, suggested that one reason may be a rush for comfort food to deal with pandemic-related anxieties.
Respondents in the survey who said they were "very afraid" of COVID-19 were more likely to report gaining weight, eating more and exercising less.
"The more anxiety you have, the more likely it is that you know you're eating more," Jedwab said.
"People who are least anxious about COVID (are) the ones that are not eating more than usual and are not gaining weight."
The online survey of 1,516 Canadians was conducted Oct. 29-31 and cannot be assigned a margin of error because internet-based polls are not considered random samples.
Dr. Yoni Freedhoff, an associate professor of family medicine at the University of Ottawa, said there are plausible reasons to connect weight gain or loss with the pandemic, but he hadn't seen any studies to convince him that's the case.
Some people are "not reliant on restaurants constantly" and "cooking more frequently in their homes," which Freedhoff said may be leading to weight loss or better dietary choices. Others are eating more, he said, relying on comfort food "because they're anxious as a consequence of the pandemic, or the tragedies that have gone on in their lives."
Jedwab said the country needs to also be mindful of mental health issues that can affect the physical health of Canadians.
"With the winter coming, it'll be even more challenging, in some parts of the country, to maintain a healthy lifestyle in terms of walking, in terms of doing basic things that will help us address our anxieties," he said, pointing to lack of access for some to gyms subject to local lockdowns.
Some of those exercise classes have gone online. Gabriel Shaw, a kinesiologist from Victoria, B.C. said he has offered virtual classes to give his clients an chance to be physically active.
Shaw said the classes don't provide people with a sense of community like in-person classes, which he said is important for some people to exercise consistently.
"The best bet for people is to find a way they can enjoy it. That might be going out for a social distance walk or hike or run or bike with a friend," Shaw said. "That might be finding a Zoom thing that you can get on like dancing or even other activities where you have friends."
Shaw said people should also try learn a new skill like dancing, yoga, rock climbing, or take up running to keep things fresh and enjoyable, which is key to exercising long and well.
This report by The Canadian Press was first published Nov. 24, 2020
——
This story was produced with the financial assistance of the Facebook and Canadian Press News Fellowship.
Maan Alhmidi, The Canadian Press