Nova Scotia reports 7 new cases of COVID-19 Sunday – HalifaxToday.ca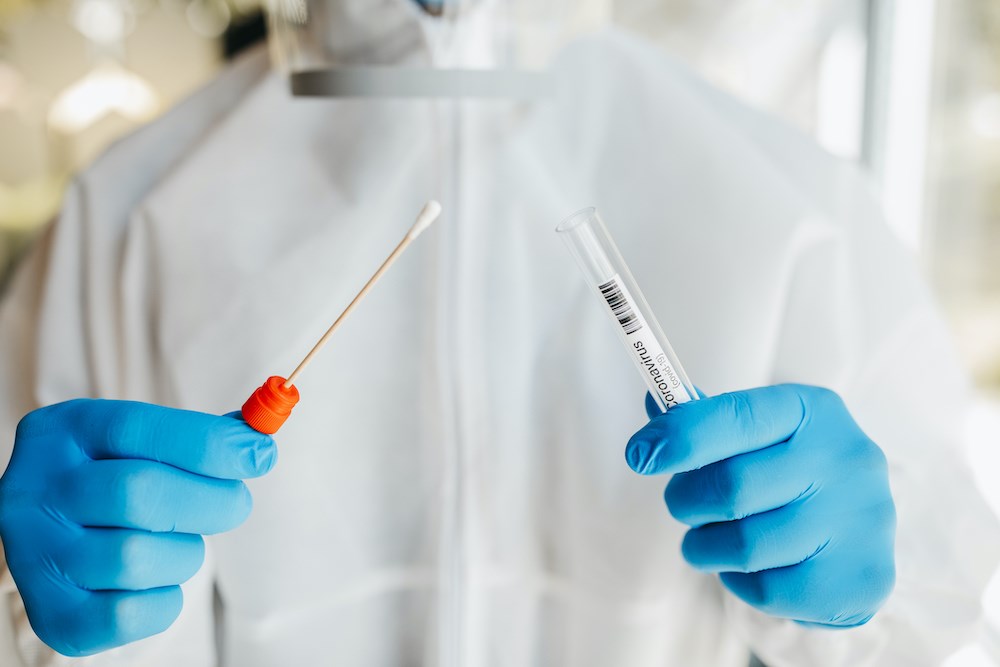 NEWS RELEASE
COVID-19/HEALTH/WELLNESS
************************
Seven new cases of COVID-19 are being reported in Nova Scotia today, April 4.
Three cases are in Central Zone. Two are related to travel outside of Atlantic Canada. The other is a close contact of a previously reported case.
Three cases are in Western Zone. All are close contacts of previously reported cases. There is also one case in Eastern Zone related to travel outside of Atlantic Canada.
All cases have been self-isolating, as required.
"On a weekend when many of us are spending time with family and friends, let's reflect on what this period of time was like last year," said Premier Iain Rankin. "We have come so far, thanks to the commitment of Nova Scotians who continue to follow the precautions to keep our province safe."
As of today, Nova Scotia has 34 active cases of COVID-19.
Nova Scotia Health Authority's labs completed 1,579 Nova Scotia tests on April 3.
Since Oct. 1, Nova Scotia has completed 314,695 tests. There have been 650 positive COVID-19 cases and one death. One person is in hospital. Cases range in age from under 10 to over 90. There are 615 resolved cases. Cumulative cases may change as data is updated in Panorama.
"While we continue to do well compared to other provinces, the reality is Nova Scotia will continue to see more cases," said Dr. Robert Strang, Nova Scotia's chief medical officer of health. "This is why we cannot be complacent about the virus and it is imperative that we continue to respect the public health measures and continue to get tested when recommended."
Nova Scotians are strongly encouraged to seek asymptomatic COVID-19 testing, particularly if they have a large number of close contacts due to their work or social activities. Appointments can be booked at https://covid-self-assessment.novascotia.ca/, by choosing the asymptomatic option. Rapid testing pop-up sites continue to be set up around the province as well. More information on testing can be found at https://www.nshealth.ca/coronavirustesting .
Visit https://covid-self-assessment.novascotia.ca/ to do a self-assessment if in the past 48 hours you have had or you are currently experiencing:
— fever (i.e. chills/sweats) or cough (new or worsening)
Or:
Two or more of the following symptoms (new or worsening):
— sore throat
— runny nose/nasal congestion
— headache
— shortness of breath/difficulty breathing
Call 811 if you cannot access the online self-assessment or wish to speak with a nurse about your symptoms.
When a new case of COVID-19 is confirmed, the person is directed to self-isolate at home, away from the public, for 14 days. Public health works to identify and test people who may have come in close contact with that person.
Anyone who has travelled from anywhere except New Brunswick and Prince Edward Island must self-isolate for 14 days. As always, anyone who develops symptoms of acute respiratory illness should limit their contact with others until they feel better.
Nova Scotians are asked to avoid non-essential travel to the city of Edmundston and surrounding communities in New Brunswick as a result of increased cases of COVID-19 in that area.
It remains important for Nova Scotians to strictly adhere to the public health order and directives — practise good hand washing and other hygiene steps, maintain a physical distance when and where required. Wearing a non-medical mask is mandatory in most indoor public places.
Nova Scotians can find accurate, up-to-date information, handwashing posters and fact sheets at https://novascotia.ca/coronavirus .
Businesses and other organizations can find information to help them safely reopen and operate at https://novascotia.ca/reopening-nova-scotia .
Quick Facts:
— additional information on COVID-19 case data, testing and vaccines is available at https://novascotia.ca/coronavirus/data/
— a state of emergency was declared under the Emergency Management Act on March 22, 2020 and extended to April 18, 2021
— online booking for COVID-19 testing appointments is available at https://covid-self-assessment.novascotia.ca/
Additional Resources:
Government of Canada: https://canada.ca/coronavirus
Government of Canada information line 1-833-784-4397 (toll-free)
The Mental Health Provincial Crisis Line is available 24/7 to anyone experiencing a mental health or addictions crisis, or someone concerned about them, by calling 1-888-429-8167 (toll-free)
If you need help with a non-crisis mental health or addiction concern call Community Mental Health and Addictions at 1-855-922-1122 (toll-free) weekdays 8:30 a.m. to 4:30 p.m.
Kids Help Phone is available 24/7 by calling 1-800-668-6868 (toll-free)
For help or information about domestic violence 24/7, call 1-855-225-0220 (toll-free)
For more information about COVID-19 testing and online booking, visit https://novascotia.ca/coronavirus/symptoms-and-testing/
************************
COVID cases in Ontario could spike to 30,000 per day by June
TORONTO (Reuters) – New cases of COVID-19 in Canada's most populous province could rise more than six fold, topping 30,000 per day by early June if public health measures are weak and vaccination rates remain flat, a panel of experts advising the province of Ontario said on Friday.
Even if measures to control the virus are "moderate," the number of patients in Ontario ICUs could reach 2,000 in May, up from 695 on Friday.
The College of Physicians and Surgeons of Ontario told doctors last week they may soon have to decide who can and cannot receive intensive care.
(Reporting by Allison Martell; Editing by Chris Reese)
Moderna sees shortfall in Britain COVID vaccine shipments, EU deliveries on track
ZURICH (Reuters) – U.S. drugmaker Moderna expects a shortfall in COVID-19 vaccine doses from its European supply chain hitting second-quarter delivery quantities for Britain and Canada, though European Union– and Swiss-bound shipments are on track, a spokesperson said.
The delays, first announced on Friday when Canada said Moderna would be delivering only about half the planned 1.2 million doses by the end of April, come as Switzerland's Lonza ramps up three new production lines to make active ingredients for Moderna vaccine supplies outside of the United States.
"The trajectory of vaccine manufacturing ramp-up is not linear, and despite best efforts, there is a shortfall in previously estimated doses from the European supply chain," Moderna said in a statement.
Lonza didn't immediately return a phone call and email seeking comment on any issues in its production.
(Reporting by John Miller; editing by David Evans)
Moderna says vaccines to Canada to be delayed due to Europe shortfall
(Reuters) -Moderna Inc said on Friday a shortfall in COVID-19 vaccine doses from its European supply chain will lead to a delay in deliveries to some countries including Canada.
The drugmaker would be delivering only 650,000 doses by April end as opposed to 1.2 million, Canada's Procurement Minister Anita Anand said in a statement.
She said one to two million doses of the 12.3 million doses scheduled for delivery by Moderna in the second quarter would be delayed until the third.
Moderna officials in Europe did not immediately comment on the reason for the delays or give the total number of countries that would be impacted.
"Vaccine manufacturing is a highly complex process and a number of elements, including human and material resources have factored into this volatility," said Patricia Gauthier, an executive at Moderna Canada.
Canada has distributed a total of 2.82 million doses of the Moderna vaccine as of April 14 and 12.7 million doses of COVID-19 vaccines in total.
Moderna has been aiming to deliver 700 million to 1 billion doses of the COVID-19 globally this year, including from plants in Europe and the United States.
Swiss contract drug manufacturer Lonza makes active ingredients for Moderna's vaccine in Visp, but it was still ramping up three new production lines that once operational would be able to produce 300 million shots annually.
The current supply, demand and distribution landscape has led the drugmaker to make adjustments in the expected second-quarter deliveries, Gauthier said.
(Reporting by Manas Mishra in Bengaluru, Allison Martell in Toronto and John Miller in Zurich; Editing by Arun Koyyur)