Ontario expands Phase 2 vaccine eligibility list to include veterinarians, bylaw officers and more – KitchenerToday.com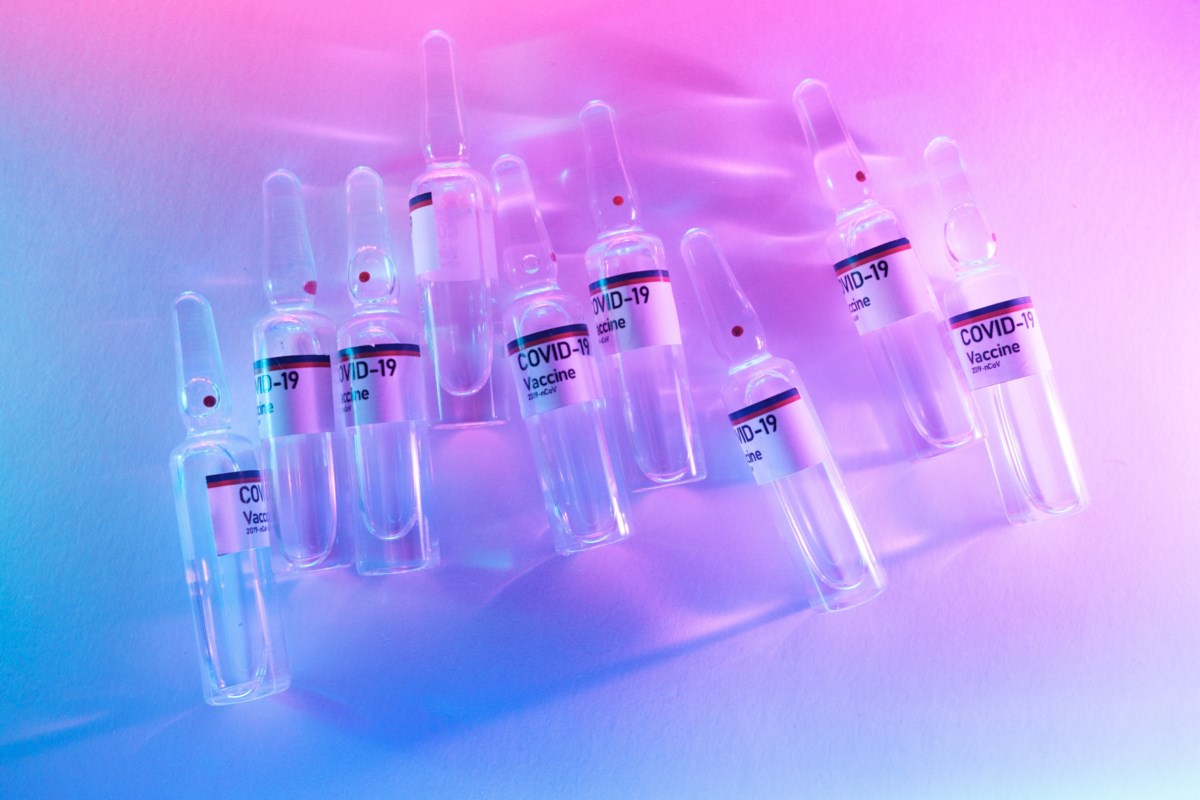 The province has released more details on who will be eligible for the COVID-19 vaccine in Phase 2 of the rollout.
As previously detailed, in Phase 2 vaccines will be made available based on age and risk factors. It will include adults aged 60 to 79 years old as well as groups that have been identified to be more at risk due to living in hotspots, congregate living settings and those who cannot work from home.
Those with high risk health conditions are also included and divided into highest-risk, high-risk and at-risk.
On Tuesday, the province added the more high-risk professions to the eligibility list.
First group of essential workers/those who can't work from home:
Enforcement inspection and compliance roles – including bylaw enforcement, building, food and animal welfare inspectors, border inspection officers, labour inspectors/ WSIB field workers.
The following people working in childcare:
– All licensees, employees and students on an educational placement who interact directly with children in licensed childcare centres and in authorized recreation and skill building programs
– Licensed home child care and in-home providers, employees of a home childcare agency and students on an educational placement
Funeral, crematorium and cemetery workers
Second group of essential workers/those who can't work from home:
Essential and critical retail workers – including foodbank ands non-clinical pharmacy workers, ServiceOntario workers, ServiceCanada and Passport Canada workers, restaurant and LCBO workers, wholsesalers and general goods.
Those working in construction including infrastructure and other essential businesses and services where facilities are at higher risk of COVID-19 outbreak and spread
Communications infrastructure workers – including cellular, satellite, landline, internet and public safety radio
Water and wastewater management
Veterinarians and veterinary teams
Uranium processing workers
The province also updated its guidelines regarding vaccinating those in hotspot communities, adding an age stipulation of 50 and older — starting with the oldest residents and decreasing in age until reaching those aged 50.
Will Doug Ford's opposition to vaccine passports survive the fall? – TVO
The Ontario COVID-19 Science Table issued a brief earlier this week laying out the arguments in favour of some kind of "vaccine certificate" system for domestic use in Ontario: a more rigorous kind of proof of vaccination than the receipts people are currently issued that could be used to exclude the unvaccinated from the highest-risk non-essential places, such as bars, restaurants, gyms, and theatres.
There is one problem — one expressly conceded in the document: the authors note that they can't say with scientific confidence that such certificates would reduce COVID-19 transmission or increase vaccination uptake. It's still a novel pandemic, after all.
"You also have to remember this is a new virus, and population-wide coverage of these vaccines is also new," says co-author Karen Born, an assistant professor at the University of Toronto's Institute for Health Policy, Management and Evaluation. She acknowledges that the case for certificates — more commonly known as vaccine passports — can't cite peer-reviewed literature to make the case yet, because it doesn't exist. But, she says, "just because there's no evidence to date doesn't mean we can't make that pragmatic case."
Our journalism depends on you.
You can count on TVO to cover the stories others don't—to fill the gaps in the ever-changing media landscape. But we can't do this without you.
In the absence of iron-clad, gold-standard evidence, we can look to other provinces, such as Quebec and Manitoba, and to other countries — both Italy and France have announced they intend to implement a vaccine-certificate system.
But the most compelling case might be Israel, where the government relied on a form of vaccine certificate, the "Green Pass," earlier this year to control access to some non-essential places while implementing a comprehensive vaccination of its population. The Green Pass was suspended on June 1. But on Thursday, in the face of a higher rate of new cases, the government announced it would return, terming it a policy of "soft suppression."
(For those people who insist that we need to "learn to live with the virus": that's exactly what Israel says such measures are in service of: we're allowed to choose how we live, intelligently, with a new endemic virus.)
While Israel has a higher share of its population fully vaccinated than Canada or Ontario, it's still vulnerable to new pandemic waves. Although Ontario is currently seeing low numbers of cases and falling hospitalizations, it's not hard to sketch out how a resurgence of COVID-19 could happen here in the next few months: the province will likely enter whatever comes after Step 3 in August, and both public schools and post-secondary education will resume in September. Many employers will start calling their workers back to offices in the fall, and all of these things will lead to increased spread of the disease.
Kieran Moore, the chief medical officer of health, has said he expects a new wave of infections in the fall. That's in part why he repeatedly urges people to get their shots — to try to minimize the severity of a potential fourth wave.
True, the vaccines mean that cases are far less likely to turn into hospitalizations and deaths. But they haven't changed one crucial thing: it takes only 300 or so people in Ontario's intensive-care units to start delaying hospital procedures, and we've barely started to dig out from the procedure backlog that built up over the past 18 months. There are more than 4.5 million people currently unvaccinated in Ontario as of today; nearly 275,000 of those are over the age of the 60, according to the province's daily data release. COVID-19 could still throw a wrench into our hospital system if spread isn't controlled.
And what would the government do if ICU cases were to start creeping north of 200 again in the fall and show no sign of slowing? (Friday's number is 136.) Another round of broad-spectrum lockdowns would overwhelmingly punish the large majority of people who've done the right thing and gotten their shots. It would also rightly enrage businesses that are just starting to get their customers back after a brutal year. Born cites gyms as an example of the kind of business that could be saved by a vaccine certificate in the event of a fourth wave. Movie theatres, already chafing under what they call "arbitrary and unreasonable" restrictions, are another example.
"This could allow for a faster reopening and also allow for increased capacity in those settings," Born says. "We're looking at places where certificates should be used and also where they shouldn't — lower-risk settings and essential settings."
It doesn't make sense to let needed medical care be postponed once again in this pandemic because we didn't maximize our vaccination coverage, especially given that a vaccine certificate could be implemented relatively quickly — we know that the province did the work to develop a digital pass before deciding to abandon the idea.
"It's either, let's do a shutdown, let's close businesses and schools, or let's lean into this kind of framework," says Born. "The alternative is closures that we're all familiar with at this point."
Not only has the government failed to implement any kind of rigorous proof-of-vaccination policy; it also hasn't clarified the legal rights of businesses or employers with respect to unvaccinated customers and employees, creating a fog of confusion that helps nobody (except anti-vaxxers).
Vaccine passes raise legitimate civil-rights concerns, and they should obviously be implemented carefully and thoughtfully; the science table's brief has important advice on how to do that. When Premier Doug Ford says that it's a constitutional right to take the vaccine or not, he's not wrong. But the freedom not to be vaccinated should not require the rest of us — or the province's hospital system — to be held hostage to people's refusals. And it's difficult to believe that a government that has compelled the speech of businesses to attack the federal Liberals and prohibited the speech of unions for its own electoral advantage is making a sincere defence of Ontarian's Charter rights here. In any event, a vaccine certificate is arguably a less intrusive public-health measure than broader lockdowns.
That, then, is the logic behind calls for a vaccine passport: the government shouldn't let a fourth wave delay needed medical care in our hospitals, and it shouldn't use the blunt instrument of new lockdowns again. A vaccine certificate would give the Tories a smarter, more targeted alternative — if they're willing to use it.
So far, Ford has made his position clear: he isn't considering a vaccine passport. But events could very well press the issue by October, and then he and his cabinet would have a choice. Since I think they'll end up flip-flopping on this issue out of simple necessity, it would be best if they'd do that sooner rather than later.
96% of COVID-19 cases are among those not fully vaccinated, B.C. health officials say – Global News
Ninety-six per cent of the COVID-19 cases recorded from June 15 to July 15 were among people who were either only partially vaccinated or not vaccinated at all, B.C.'s health minister says.
"If you take all the cases from June 15 to July 15, 78 per cent of those cases are among those who are unvaccinated," Adrian Dix said.
"I think the evidence will encourage more people to get vaccinated. That tells you people should need to get vaccinated. We are seeing new cases and they are largely in unvaccinated people."
The B.C. government will not require people to get the vaccine, but will not stop private businesses from doing so.
The seven-day rolling average for new cases rose from 42 new cases a day one week ago, to 73 new cases a day on Friday.
Most of the new cases are linked to indoor social gatherings at people's homes, Dix said.

4:28


COVID-19: B.C. reports 89 new cases of virus, highest daily total in more than a month



"We are not going to deny access to services. Based on your vaccinated. That is our position. It will not be mandatory in that sense. There will be requirements in certain sense if people are not vaccinated," Dix said.
"I think if you are going to have someone over to your house for dinner, you should ask them if they have been vaccinated, and it's ok to tell them not to come if they haven't been."

3:08


COVID-19: B.C. government provides $36.5M to 83 anchor tourist attractions, higher vaccination rates mean lower cases



As of Friday, 80.3 per cent of eligible people 12 and older in B.C. have received at least one vaccine.
The province is hoping to hit 85 per cent immunization.
All five health authorities have been adopting additional strategies to supplement the mass immunization clinics, including pop-up clinics for first doses at parks, amusement parks, and beaches.
Dr. Navdeep Grewal of the South Asian COVID-19 Task Force said the province or private businesses should consider vouchers for food or sports tickets to encourage immunization.
"I think it is that final 10 per cent (of the population) we need to get vaccinated, so we can avoid the fourth wave in the fall and winter," Grewal said.
"We need to find out where they are gathering, give them the information they need, and then give them that first dose that is so needed."
© 2021 Global News, a division of Corus Entertainment Inc.
Run, don't walk, to the nearest clinic to get vaccinated before September, families told – CBC.ca
Kids who are going back to local elementary and high schools in September must get their first COVID-19 shot by Saturday to ensure they're eligible for their second dose and be fully vaccinated by Labour Day, according to the health unit.
The Middlesex-London Health Unit (MLHU) says 73 per cent of those aged 12 to 17 in Middlesex-London already have their first shot, and just over a quarter have two doses.
"The uptake among this age group has been tremendous, right on board with some of our older population who was really eager to get vaccinated," said Dr. Alex Summers, the associate medical officer of health for the MLHU.
"We see eagerness for people to get vaccinated and we're just delighted by that. 12 to 17-year-olds will be back in in-person activities, and that's where they flourish, that's where they want to be, and we want to be able to support them to do so in a way that COVID isn't transmitting."
Vaccination is the "key ingredient" to maximizing the coming school year and making sure there are few disruptions.
With school eight weeks away, Ontario health officials examine what the upcoming school year will look like. Overall, vaccine numbers are good but the data shows a lag in vaccination rates among eligible younger Canadians. If vaccine pickup does not improve before the beginning of the school year, Ontario's Chief Medical Officer Dr. Kieran Moore is concerned about rising infections. 4:06
COVID-19 vaccines have yet to be approved for those under 12.
"That's why it's really important to be gathering outdoors and making sure that everybody who is older than the age of 12 who is interacting with kids is vaccinated," Summers said. "We can limit transmission among those who just can't get the vaccine because they're not old enough as we approach the school year."
What exactly school will look like in September isn't quite clear, but screening for symptoms, staying home when exhibiting symptoms, and wearing masks in classrooms are likely.
No appointments are required for COVID-19 vaccinations for anyone 12 or older for first or second doses at walk-in and mass vaccination sites. For more information on vaccinations and locations, visit the health unit's website here.