Pfizer signs license agreement to allow broader global access to its experimental Covid-19 antiviral pill – CNN
(CNN)Pfizer said Tuesday it signed a licensing agreement to allow broader global access to its experimental Covid-19 pill.
The agreement with the Medicines Patent Pool, a United Nations-backed public health organization, would allow generic manufacturers to make the pill widely available in 95 low- and middle-income countries covering 53% of the world's population, the company said.
The pill, known as PF-07321332 or Paxlovid, is to be given in combination with an older antiviral drug called ritonavir.
Earlier this month Pfizer announced
topline results
from its trial saying that an interim analysis — done before the trial was scheduled to end — showed an 89% reduction in the risk of hospitalization or death from Covid-19 among people given the drug within the first three days of symptom onset.
"Pfizer will not receive royalties on sales in low-income countries and will further waive royalties on sales in all countries covered by the agreement while COVID-19 remains classified as a Public Health Emergency of International Concern by the World Health Organization," Pfizer said in the statement.
The Medicines Patent Pool, founded by Unitaid 10 years ago, facilitates rapid access to medicines for people in low- and middle-income-countries.
Pfizer has yet to submit the pill for authorization by the US Food and Drug Administration but said it would do so before the end of the month.
Late last month, Merck, Ridgeback Biotherapeutics and the Medicines Patent Pool announced a voluntary licensing agreement to help create broader access to the antiviral molnupiravir in 105 low- and middle-income-countries.
Get CNN Health's weekly newsletter
Molnupiravir is an oral Covid-19 antiviral for treatment of mild to moderate Covid-19 by adults who are at risk of severe Covid-19 and hospitalization. It was authorized by the UK Medicines and Healthcare Products Regulatory Agency earlier this month, and the companies have requested authorization from the US FDA.
Merck, Ridgeback Therapeutics and Emory University — the creators and license holders of the antiviral — will not receive royalties for these sales for the length of time that Covid-19 remains a Public Health Emergency of International Concern under World Health Organization classifications, they said.
Ontario COVID-19 science advisor recommends tighter restrictions in Thunder Bay – Tbnewswatch.com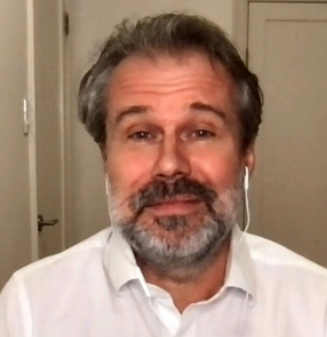 THUNDER BAY — A leading Ontario epidemiologist believes the Thunder Bay District Health Unit should take measures immediately to mitigate the further spread of COVID-19.
"The trajectory is in the wrong direction. At this rate, they will start to be challenged" with managing the situation, says Dr. Peter Juni.
Juni is the scientific director of the province's COVID-19 science advisory table.
The COVID-19 caseload has been rising steadily in the Thunder Bay area since mid-November, including cases at numerous schools.
The 54 new cases reported on Monday was the largest number of new cases reported since March 17, 2021.
It brought the active case count to 137, including some cases of the new Omicron variant.
The risk for TBDHU, Juni said, is that "You can't just get contact tracing, testing and management done as efficiently as before….Omicron pops up now, and you potentially have a problem."
He said although the challenges presented by the new variant aren't fully known yet, it needs to be taken very seriously.
It's why, Juni said, he recommends swift action to slow the spread of the Delta variant while simultaneously preventing Omicron from becoming dominant.
"If I were in the shoes of the local public health unit, and the medical officer of health, I would really follow the same sort of decision-making that Windsor-Essex has just had," he told TBNewswatch on Monday.
The Windsor-Essex County Health Unit announced Sunday that it is introducing new measures that go beyond current provincial regulations.
In its service area, where the rate of COVID-19 infections is starting to put a strain on local hospitals, the following restrictions will take effect on Dec. 10:
social gatherings limited to 10 people indoors and 25 outdoors
added measures for wedding receptions and for social events tied to funerals and religious services
limiting indoor capacity for bars and restaurants to 50 % of their usual occupancy limit
strict adherence to face-covering requirements in all public settings
"The virus loves indoor spaces. It hasn't changed for Delta and it won't change for Omicron either," Dr. Juni said.
He said it's also essential that people "don't cut corners with masking."
At sports venues specifically, he said, he would seriously consider disallowing the consumption of food and drink in order to keep masks in place.
Pandemic expert group to issue recommendations on COVID-19 rapid tests in Ontario – CTV News Toronto
TORONTO —
Science experts advising Ontario on the pandemic are set to release new recommendations on rapid testing, with one of the group's leaders saying it makes sense to use the tests more often.
Dr. Peter Juni, the scientific director of Ontario's COVID-19 Science Advisory Table, said the group plans to publish a science brief on the issue Wednesday. The group's communications director later said it would be published in the coming days.
There have been growing calls for the tests to be made more widely available as COVID-19 cases rise. While it's still unclear how they perform with the new Omicron variant, Juni said they are effective with the Delta variant that accounts for the bulk of Ontario's cases.
"It makes sense from a scientific perspective to use rapid tests more frequently, for example, schools, in workplaces, in congregate settings, and to make rapid tests more available in this province," Juni said in an interview.
Opposition legislators have been calling for the province to distribute rapid tests more broadly, particularly in schools.
Rapid tests are currently offered for free to businesses, and also sold in some pharmacies for asymptomatic people who have not been in contact with a confirmed case.
They have also been distributed in schools in areas of high transmission for students with COVID-19 symptoms or considered a close contact of a confirmed case. The government has also said it plans to send all students home with five rapid tests over the December holidays.
But aside from that holiday plan, rapid tests have not been made available to all students, though families across the province have sought access to them.
Health Minister Christine Elliott said Tuesday that Ontarians have access to some form of COVID-19 testing for free in most cases.
"The only time we're really asking people to pay for tests is if they need it for purposes of travel, which I think is fair," she said.
Ontario offers free PCR testing to those with COVID-19 symptoms, close contacts of a case and members of certain groups. Those tests are available at assessment centres and pharmacies, among other locations, and the province says most results are ready in 48 hours.
Results from most rapid tests are available in about 15 minutes, according to the province.
A spokeswoman for the minister said the province currently has 5.75 million rapid antigen tests in its inventory, and as of Nov. 29, has handed out 33.35 million.
Ontario has been distributing about a million tests each week and is ramping up during the holiday period, Alexandra Hilkene said. That includes 11 million tests earmarked for public and First Nation schools and tests that will be sent to pop-up sites in higher-risk areas, she said.
Ontario's top doctor, Dr. Kieran Moore, said the province is working with the federal government to broaden its testing strategy, and expects to make an announcement on the increased availability of tests in the coming weeks.
Liberal Leader John Fraser said more rapid tests should be handed out, particularly in the winter months, which have typically seen infections rise.
"I'm still bewildered as to why millions and millions of rapid tests are sitting in warehouses unused, undistributed, when jurisdictions across the world who use rapid tests, they're giving them to families, they're giving them to people at airports," he said. "It's just another tool to protect us."
NDP Leader Andrea Horwath said Monday the tests should be free for everyone.
"Nobody should have to pay for a rapid test. That should be part of our public health-care system," she said.
— with files from Maan Alhmidi.
This report by The Canadian Press was first published Dec. 7, 2021.
Ontario reports more than 900 new infections, 7-day average continues to climb – CityNews Toronto
[unable to retrieve full-text content]