PM: Feds, provinces agree vaccine prioritization should be consistent Canada-wide – CTV News
OTTAWA —
As the precise order of who will follow seniors, health care workers and high-risk populations in line to get COVID-19 vaccines is still being sorted out, Prime Minister Justin Trudeau says the federal and provincial governments agree that there should be a cross-Canada "consensus" on the matter.
With Health Canada now beginning its assessment of a fourth potential vaccine candidate — Johnson & Johnson's — the prime minister said talks are ongoing with the provinces and territories about the "challenging ethical and societal" aspect of the country's vaccine rollout.
Logistics aside, governments and health care experts are having to weigh and decide who will be prioritized and what the eventual order of precedence will be for Canadians to line up and be vaccinated.
According to the preliminary guidance issued by the National Advisory Committee on Immunization, prioritization will be based on three factors: the state of the pandemic when the vaccine is available; the supply available and number of doses required; and the risk-benefit analysis of key populations such as those who are at higher risk for adverse outcomes if they contract the novel coronavirus.
Based on that advisory group's preliminary guidance, the recommendation is that essential workers and others who face increased risks related to COVID-19 should be vaccinated against the disease before everyone else. Examples of those at higher risk include providers of essential services, or those whose living or working conditions put them at higher risk.
The subsequent order of who gets vaccinated next remains a largely open question, however, in the race to see 70 per cent of Canadians vaccinated by September.
"We talked about it with the provinces last week on our 22nd first minister's call, and there was a number of perspectives, but there seemed to be a consensus that we should all agree across the country on what that list looks like and make sure that it is applied fairly right across the country," Trudeau told reporters on Tuesday.
"There are more conversations to come and we will keep Canadians informed as we determine what that right order of priority is. Other elements of it is, certain vaccines might be more effective with certain populations versus others, and that's why the experts are going to be so important in making determinations around, what is the best path to move forward for our country," said the prime minister.
Though, Health Minister Patty Hajdu said later that provinces will be able to refine the prioritizations based on their own regional demographics.
"At the end of the day it is the provinces who deliver health care and it is the provinces who will decide on the priority populations and of course we're working closely to make sure that we have coordination across the country, and that we agree on the principles, which in fact we have, we have a shared set of principles," Hajdu said.
"There are also some federal populations that we will obviously have to take care of ourselves as the federal government," Hajdu said. Examples of these groups would presumably be Indigenous communities and federal inmates.
Manitoba Premier Brian Pallister said on Tuesday that he and other premiers still have outstanding questions that need to be answered.
"Clearly we need our most vulnerable folks, our seniors… our front-line care workers to get the vaccine earlier, we can all agree on that. But the devil's in the details, when you get beyond that. Should it be done on the basis of age? Or how do you determine vulnerability? Should it be done on the basis of ethnicity? Should it be done on the basis of race in some way? These questions have to be addressed," Pallister said.
"We're not saying the federal government has to do it all but we're saying that we need to have the criteria established and the priority should be common, not different in one side of Saskatchewan's border with Alberta than it is on the other, or not different than it is in Ottawa from Gatineau, but rather that we have a co-ordinated strategy."
In an interview on CTV's Power Play, New Brunswick Premier Blaine Higgs said in his province he doesn't anticipate there will be a huge line up of people who want to get vaccinated early on, but communicating as clearly as possible in advance of who will be eligible first will help avoid a "panic situation."
So far, just over $284 million has been spent on distributing vaccines to Canadians, with overall more than $1 billion allocated to Canada's vaccine procurement effort, as part of a more than $14-billion commitment over the next several years on research into and development of vaccines and therapeutics.
AGE MAY BE KEY FACTOR: TAM
Chief Public Health Officer Dr. Theresa Tam said Tuesday that work is underway right now on getting more "granular" in planning who among the highest risk groups will be first.
"That detail work is, you know, being taken very seriously by the provinces and territories as they begin to plan their immunization clinics."
Then, once the priority groups are immunized, it's possible the next easiest way to break down the order would be by age, said Tam.
"The age group, based on our analysis is actually the easiest and the most scientifically-sound way, I think, of increasing the population coverage," she said.
"We know that underlying medical conditions put people at high risk but when we actually analyze all the different underlying medical conditions, and their age, it still comes out that the age is in fact the most important where you look at severe illness and mortality."
There will also be groups who won't be able to get a vaccine early on, due to the lack of research into the potential impacts on them, such as children and people who are pregnant.
"Kids haven't really been engaged in a lot of the clinical trials, so that would be another age group for which data is needed, and we'll be looking towards more data on pregnant women as well," Dr. Tam said.
Asked whether he anticipates being among the earliest groups to get vaccinated, Trudeau said that he's "going to trust the experts to make the right determination of what the priority populations are."
With files from CTV News' Ryan Flanagan
Canada sends medical supplies to India as COVID-19 overwhelms country's health care – Global News
Canada is sending medical supplies in an effort to support India's COVID-19 response as the country faces a devastating second wave that has overwhelmed its health-care system.
The federal government will send up to 350 much-needed ventilators from its national emergency stockpile and up to 25,000 vials of antiviral remdesivir to help, Global Affairs Canada (GAC) said in a release on Wednesday.
Remdesivir, which is also known as Veklury, is a medication used to help treat patients with severe symptoms of COVID-19. According to GAC, 25,000 vials of remdesivir can be used for at least 4,000 courses of treatment.
In an emailed statement to Global News, the Canadian Armed Forces said the members of the Royal Canadian Air Force left from Trenton, Ont., early Wednesday morning, and are set to arrive in India on Saturday.
"After identifying the needs and requirements on the ground and how best Canada can assist, these requested medical supplies have been made available to help bring some relief to those affected by COVID-19 in India," said Canadian Health Minister Patty Hajdu.
India is undergoing a catastrophic second wave that has left the country in critically short supply of oxygen, ventilators and hospital beds, leaving patients dying waiting for help and suffocating to death in ICUs.
On Wednesday, the country reported 382,315 new confirmed cases and 3,780 reported deaths within the last 24 hours, in what is widely believed to be an undercount.

1:45


COVID-19 patients in India can't find hospital beds



In collaboration with its international partners, Canada is also providing 1,450 oxygen concentrators. GAC said that the funding for the concentrators comes from the Access to COVID-19 Tools (ACT) Accelerator, which was announced in December 2020.
"The supplies identified for this donation will not compromise continued efforts of the COVID-19 response at home in Canada," the statement read.
Last week, the federal government also pledged $10 million to the Indian Red Cross, which is helping India procure medical supplies and medicine.
Countries are racing to provide India's population of 1.4 billion people with medical supplies, but some experts worry they may not be enough.
"Ten million and a few ventilators is a drop in the bucket," Rajshri Jayaraman, an associate economics professor at the University of Toronto's Munk School of Global Affairs & Public Policy, previously said of one of Canada's efforts.
"For a country that size, and where daily case counties have reached over 300,000 — which is probably a massive underestimation — $10 million is just not going to get you very far."
Ashish Shah, senior director for philanthropy and community engagement at Indiaspora, a global network of people of Indian origin who work for social change, called the situation in India "desperate."
"We need to get the funds and deploy them because after a month, it'll be too late," he said.
— With files from the Canadian Press and the Associated Press
© 2021 Global News, a division of Corus Entertainment Inc.
Coronavirus: What's happening in Canada and around the world on Wednesday – CBC.ca
The latest:
Health Canada approved the Pfizer-BioNTech vaccine for children 12 and older on Wednesday, prompting Alberta, Manitoba and the Northwest Territories to announce they would offer the shot to kids in that age bracket as part of their efforts to rein in the COVID-19 virus.
The vaccine announcement comes after a promising trial out of the United States, which Health Canada's chief medical adviser said shows the shot is both safe and effective for children in that age group.
"It will also support the return to a more normal life for our children, who have had such a hard time over the past year," said Dr. Supriya Sharma, Health Canada's chief medical adviser.
The shot had previously only been approved for those aged 16 and up.
The American trial of more than 2,200 youth between the ages of 12 and 15, which used the same size doses and two-dose requirement as the vaccine for adults, recorded no cases of COVID-19 among vaccinated kids.
Sharma said about a fifth of all COVID-19 cases in Canada have occurred in kids and teens.
Alberta Premier Jason Kenney was the first to announce that starting on Monday, his hard-hit province would make vaccines available to everyone aged 12 and up.
Those born in 1991 and earlier can start booking their vaccines on Friday, while those born between 1992 and 2009 can make an appointment starting Monday.
The news comes the day after high rates of COVID-19 transmission in Alberta forced the closure of schools and resulted in tighter caps on outdoor gatherings and customer capacity in retail stores.
Manitoba followed suit on the Pfizer vaccine shortly after Alberta on Wednesday, saying it aims to make those 12 and up eligible to book a vaccine by May 21.
However, the medical lead of the province's vaccine effort said it hasn't yet been determined whether teenagers will be prioritized for immunization over older people.
The Northwest Territories also announced that starting Thursday, it will offer the Pfizer vaccine to those aged 12 to 17 in Yellowknife — where there have been recent clusters of COVID-19 cases involving young people.
To date, the territory has been inoculating its residents solely with the Moderna vaccine, which is approved for those 18 years of age and older.
-From The Canadian Press and CBC News, last updated at 5:30 p.m. ET
---
What's happening across Canada
WATCH | Pfizer vaccine approval for kids 12-15 'very significant,' says pediatrician:
Health Canada's approval of the Pfizer-BioNTech vaccine for children 12-15 is a 'hopeful' move toward herd immunity, says pediatrician Dr. Anna Banerji. 1:52
As of 3:45 p.m. ET on Wednesday, Canada had reported 1,256,749 confirmed cases of COVID-19, with 81,952 considered active. A CBC News tally of deaths stood at 24,453.
Ontario on Wednesday reported 2,941 new cases of COVID-19 and 44 additional deaths. Hospitalizations stood at 2,075, with 882 people in intensive care because of COVID-related illness.
In Quebec, meanwhile, health officials on Wednesday reported 915 new cases of COVID-19 and five additional deaths. COVID-19 hospitalizations stood at 588, with 152 people listed as being in intensive care.
In Atlantic Canada, Nova Scotia reported a new daily high of 175 cases of COVID-19, up from the previous day's high of 153. The province is currently in a lockdown as it deals with rising cases.
Newfoundland and Labrador reported six new cases of COVID-19 on Wednesday, as health officials provided more detail on an expanded vaccine rollout.
In New Brunswick, health officials reported 11 new COVID-19 cases and one new death. They also reported the province's first death of a person who developed a rare blood clot after receiving the AstraZeneca-Oxford vaccine.
Prince Edward Island reported no new cases.
WATCH | The reality of working in an ICU during the pandemic:
As Ontario wades through a brutal third wave of COVID-19, three health-care workers share the realities and emotional toll of fighting the pandemic on the front lines. 6:03
Across the North, Nunavut on Wednesday reported five new cases of COVID-19, bringing the number of active cases in the territory to 82.
Health officials in Yukon reported one new case. They also announced that as of May 25, people who are fully vaccinated will no longer need to self-isolate for 14 days upon entering the territory.
The Northwest Territories had not yet provided any additional information for the day.
In the Prairie provinces, Manitoba reported 272 new COVID-19 cases and two more deaths on Wednesday. Saskatchewan reported 196 new cases and two more deaths.
A three-step plan to reopen Saskatchewan's economy is in the works, and Step 1 could be launched by the end of the month. Officials said three weeks after 70 per cent of residents aged 40 and up get their first shot, Step 1 goes into effect, with rules similar to what were in place last summer. The other two steps are also based on vaccination targets.
Alberta reported 2,271 new cases and three new deaths. Provincial data also showed 666 people were in hospital, with 146 in the ICU.
In British Columbia, health officials on Tuesday recorded 697 new cases of COVID-19, along with one new death.
–From CBC News and The Canadian Press, last updated at 5:45 p.m. ET
---
What's happening around the world
As of Wednesday afternoon, more than 154.6 million cases of COVID-19 had been recorded around the world, according to a database maintained by Johns Hopkins University. The reported global death toll stood at more than 3.2 million.
In the Americas, the White House said U.S. President Joe Biden is setting a new vaccination goal to deliver at least one dose to 70 per cent of adult Americans by July 4. This comes as the administration pushes to make it easier for people to get shots and to bring the country closer to normalcy. The new goal includes fully vaccinating 160 million adults by Independence Day.
The U.S. is currently administering first doses at a rate of about 965,000 per day — half the rate of three weeks ago but nearly twice as fast as needed to meet Biden's target. In research released by the government on Wednesday, experts projected that COVID-19 cases, hospitalizations and deaths in the U.S. will fall sharply by the end of July.
In the Asia-Pacific region, India accounted for nearly half of the COVID-19 cases reported worldwide last week, the World Health Organization said on Wednesday, as the country's coronavirus deaths rose by a new high of 3,780 during the last 24 hours.
Daily infections also rose by 382,315, Health Ministry data showed, the 14th straight day of more than 300,000 cases.
Meanwhile, in Nepal, authorities extended a lockdown in the capital Kathmandu and surrounding districts by another week on Wednesday as the Himalayan nation recorded its highest daily tolls of COVID-19 infection and death.
Malaysia imposed movement restrictions in the capital Kuala Lumpur, adding to lockdowns that have been implemented across the country.
In the Middle East, Egypt is imposing new restrictions amid a spike in coronavirus cases, including banning all events, entertainment parties and other gatherings for two weeks, starting Thursday.
Iraq's health minister has resigned more than a week after a deadly fire ripped through a Baghdad hospital for coronavirus patients and killed dozens.
The United Arab Emirates has extended a ban on entry for travellers coming from India, the Foreign Affairs Ministry said.
In Europe, the medicines regulator said it has started a real-time review of Sinovac's vaccine, based on preliminary results from animal and human trials.
Poland offered to buy Johnson & Johnson vaccines from Denmark after Copenhagen excluded the shots from its vaccination program.
In Africa, a variant of COVID-19 first diagnosed in India has been detected in Kenya days after the same variant was detected in neighbouring Uganda.
Tanzania has suspended flights to and from India, the country's Health Ministry said.
-From The Associated Press and Reuters, last updated at 1:15 p.m. ET
---
Have questions about this story? We're answering as many as we can in the comments.
The latest news on COVID-19 developments in Canada for Wednesday, May 5, 2021 – moosejawtoday.com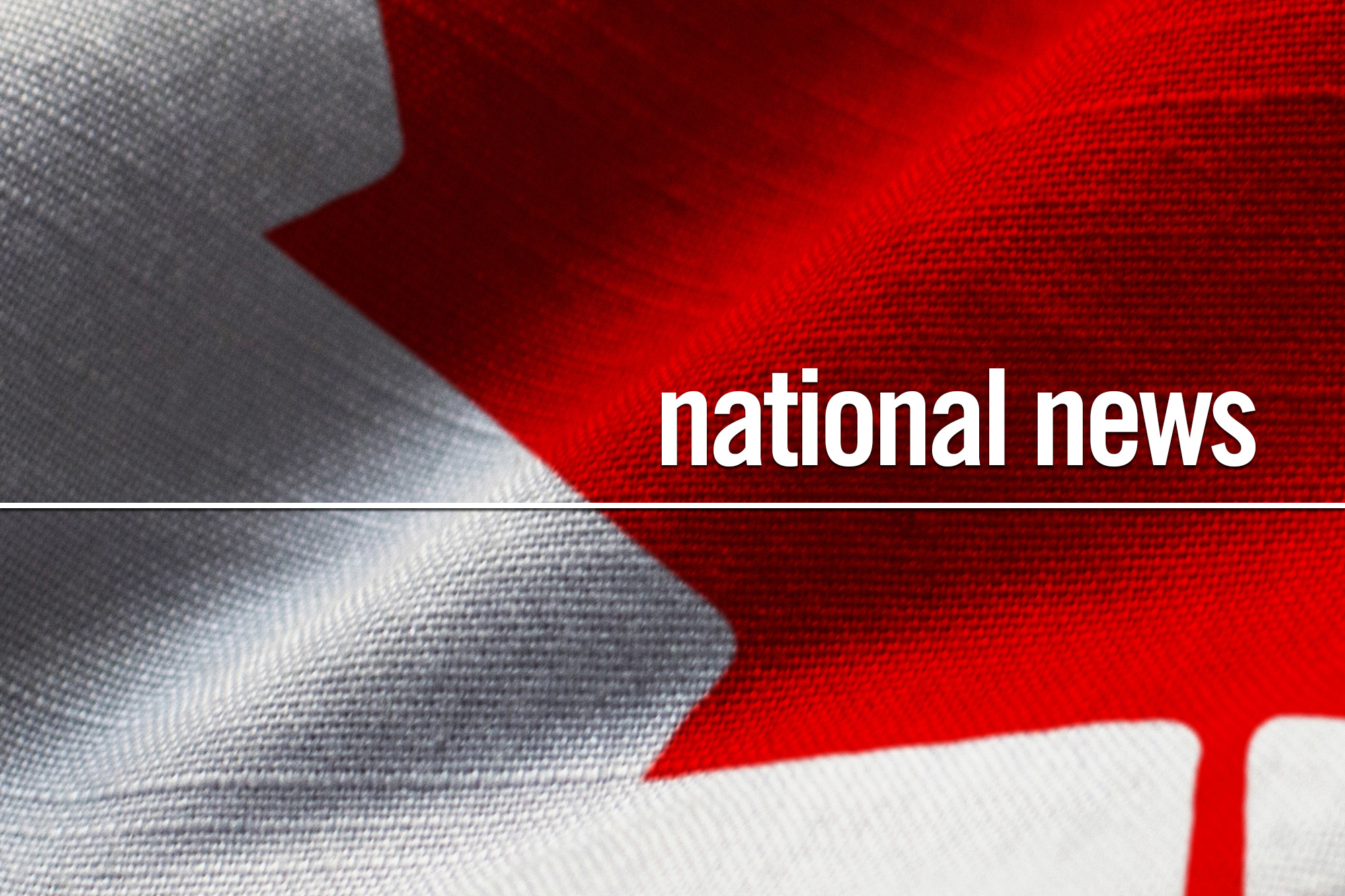 The latest news on COVID-19 developments in Canada (all times Eastern):
6:30 p.m.
B.C.'s top doctor says the province will work to integrate children 12 years and up into its vaccination program.
Dr. Bonnie Henry and Health Minister Adrian Dix say in a joint statement that people need to register to receive a vaccine as soon as they are eligible.
B.C. reported 572 new cases of COVID-19 Wednesday, with 6,877 total active cases.
There have been no new deaths in the past day.
—
4:20 p.m.
Deaths linked to COVID-19 in Saskatchewan have passed the 500 mark.
Health officials reported two more deaths today, bringing the death toll to 501.
Since the pandemic began last year, a total of 42,203 people have been infected in the province.
Officials also say 39,452 have recovered.
—
4:05 p.m.
Saskatchewan health officials are reporting 196 new cases of COVID-19 and two new deaths.
The province says the two people who have died were in their 70s – one was in Saskatchewan and the other in Regina.
Officials say 171 people in hospital and, of those, 39 are in intensive care.
The province also says it is expanding its immunization program to those 35 years of age and older.
That is from age 37 announced earlier this week.
All adults in northern Saskatchewan are still eligible to get vaccinated.
—
4 p.m.
Federal lawmakers are poised to debate whether to invoke the Emergencies Act in response to the unravelling COVID-19 crisis in Alberta.
Following a request in the House of Commons from NDP Alberta MP Heather McPherson, legislators will take part in a back-and-forth on the emergency legislation Wednesday evening.
The Emergencies Act would allow Ottawa to shut down interprovincial travel and lock down areas suffering from high case numbers, among other drastic measures.
The debate comes after Alberta Premier Jason Kenney introduced tougher rules last night, including school closures and restaurant patio shutdowns.
Kenney says the rules will help arrest a surging wave of COVID-19 cases that would otherwise overwhelm the health system in the coming weeks, but the Opposition says he is doing too little, too late as the province boasts the highest case rates in North America.
—
3:55 p.m.
For the first time in the pandemic, Quebec has a lower COVID-19 infection rate than Nova Scotia, as Quebec appears to be managing the third wave far better than it did previous surges.
Quebec is reporting currently 104 active cases per 100,000 people, while Nova Scotia has 108.
The change is stark not just because Nova Scotia has, until recently, experienced very small case numbers as part of the Atlantic bubble, but because for the first 10 months of the pandemic, Quebec had more overall cases than any other province.
Quebec has, however, managed outbreaks since Christmas far better than many other provinces, including Ontario, which surpassed Quebec in total cases for the first time at the end of January, and Alberta, which now has the highest infection rate in North America.
On Tuesday, Ontario had 247 active cases for every 100,000 people, while Alberta had more than double that at 534.
—
2:30 p.m.
New Brunswick is reporting its 39th COVID-19-related death.
Health officials say a resident in their 70s of special-care home Pavillon Beau-Lieu in Grand Falls died in hospital.
Officials are also reporting 11 new COVID-19 cases today: five in the Edmundston region, three in the Moncton area, and one in each of the Saint John, Fredericton and Bathurst regions.
New Brunswick has 145 active reported cases of COVID-19 and six patients in hospital with the disease, including two in intensive care.
—
2:10 p.m.
Nova Scotia is reporting 175 new cases of COVID-19 today.
Health officials say there are 149 cases in the Halifax area, 13 in the province's eastern zone, nine in western zone and four in northern zone.
The province has a total of 1,203 known active cases with 40 people in hospital, including nine in intensive care.
Officials say as of Tuesday, 334,775 doses of COVID-19 vaccine have been administered, with 36,858 people having received their required second dose.
—
1:40 p.m.
Ontario says it's on track to administer first COVID-19 vaccine doses to 65 per cent of adults in the province by the end of May.
The province said last week that all adults would be eligible to book a shot starting the week of May 24.
The government says that as of tomorrow, people aged 50 and older, those with high-risk health conditions, and a number of workers who cannot work from home will be eligible to book their shots across Ontario.
That group of workers includes all elementary and secondary school workers, child-care workers, food and manufacturing workers, and agriculture and farm workers.
—
1:35 p.m.
Manitoba is reporting 272 new COVID-19 cases and two deaths.
The five-day COVID-19 test positivity rate is 8.8 per cent provincially and 9.2 per cent in Winnipeg.
—
1:25 p.m.
Newfoundland and Labrador is reporting six new cases of COVID-19, all connected to travel or previously known infections.
The province typically maintains an active caseload below 10, but there are now 58 active infections reported, including two people in hospital.
Chief medical officer of health Dr. Janice Fitzgerald said the high numbers are the result of more travellers, as well as high caseloads outside provincial borders.
She said with Health Canada's approval today of the Pfizer-BioNTech vaccine for kids aged 12-15, planning is underway to include that age group in the province's vaccination efforts.
—
12:30 p.m.
The federal government says Canada is sending desperately needed medical supplies to India as the COVID-19 pandemic spirals out of control.
Global Affairs Canada says Ottawa is shipping up to 25,000 vials of the antiviral drug remdesivir and up to 350 ventilators from its emergency stockpile in response to the critical situation.
The government says the Canadian military will airlift the supplies to the subcontinent.
Last week, Prime Minister Justin Trudeau announced initial plans to provide surplus medical supplies and a $10-million cash injection for the Indian Red Cross to help procure materials like personal protective equipment.
In India, images of jam-packed hospitals and sick people sharing oxygen masks on the street are driving home the scope of the country's latest wave, with COVID-19 deaths reaching a new high of 3,780 in the last 24 hours as daily infections rose by more than 382,000.
—
12:25 p.m.
Alberta Premier Jason Kenney says everyone in the province over the age of 12 can soon receive a COVID-19 vaccine.
It would mean an additional 1.3 million Albertans become eligible for the vaccine.
Appointments are to be staggered to avoid overwhelming booking systems, with every Albertan born in 1991 or earlier able to book appointments starting Friday.
On Monday, appointments will be offered to anyone born between 2009 and 1992.
Kenney says outside of the northern territories, Alberta is the first jurisdiction in Canada to offer vaccines to anyone older than 12.
—
11:25 a.m.
New Brunswick health officials are reporting the province's first death of someone who developed a blood clot after receiving the Oxford-AstraZeneca vaccine.
Chief medical officer of health Dr. Jennifer Russell says the individual in their 60s received the vaccine in mid-April and developed symptoms a week later.
She says the person was admitted to hospital and died two days later.
Russell told a news conference today the risk of complications from the vaccine remains very low, between one in 100,000 and one in 250,000 doses.
—
11:20 a.m.
Quebec is reporting 915 new cases of COVID-19 today and five more deaths attributed to the novel coronavirus.
Health officials say hospitalizations dropped by six, to 588, and 152 people were in intensive care, a drop of three.
The province says it administered over 55,000 doses of COVID-19 vaccine in the past 24 hours, for a total of more than 3.3 million.
—
11:15 a.m.
Manitoba is expanding its vaccine eligibility for the Pfizer and Moderna vaccines.
The minimum age is dropping to 45 from 50.
Health officials say everyone aged 18 and up will be eligible to book an appointment by May 21.
—
11:10 a.m.
Health Canada Chief Medical Adviser Dr. Supriya Sharma says she still stands behind the advice to take the first vaccine you're offered, as soon as you're offered it.
Sharma did not directly criticize advice from the National Advisory Committee on Immunization earlier this week that because of the remote risk of blood clots from the Oxford-AstraZeneca vaccine or the one from Johnson & Johnson.
She says people do need to look at the risks of all things, and that every vaccine you could be offered in Canada is a good vaccine to take.
—
10:40 a.m.
Nunavut is reporting five new cases of COVID-19 today, all in Iqaluit.
The territory's total active case count now stands at 82, with 80 cases in Iqaluit and two in Kinngait.
Both Iqaluit and Kinngait are under strict lock downs, with flights restricted and schools, non-essential businesses and workplaces closed.
Cases have also been confirmed at Iqaluit's jails, medical boarding home and homeless shelter.
A hotel in the city is being used as an alternative isolation site, where 31 people are currently staying.
—
10:30 a.m.
Ontario reports 2,941 new cases of COVID-19 and 44 more deaths linked to the virus.
Health Minister Christine Elliott says there are 924 new cases in Toronto, 565 in Peel Region, and 254 in York Region.
The Ministry of Health says 2,075 people are hospitalized with the novel coronavirus, with 882 people in intensive care and 620 on a ventilator.
Ontario says over 132,000 doses of a COVID-19 vaccine were administered since Tuesday's report, for a total of nearly 5.6 million doses.
—
9:45 a.m.
Procurement Minister Anita Anand says Moderna has confirmed its next shipment of vaccines to Canada will include more than one million doses the week of May 17.
It will be similar in size to the shipment set to land in Canada today from Europe. This week's shipment is a week ahead of schedule.
Moderna has been plagued by production issues and it's not clear yet how many doses it will deliver before the end of June.
The company initially said it would ship 12.3 million doses between April 1 and June 30, but will only reach about one-third of that amount by the middle of May.
—
This report by The Canadian Press was first published May 5, 2021.
The Canadian Press