Real estate industry taking precautions during COVID-19
Jason Yochim, CEO of the SRA, holds a conference call with agents three times a week to share news, advice and protocols.
"With no more open houses, we've advised our agents on what we call essential sales activity," he said in an interview. "For example, if I want to move to that bigger house I've always wanted, maybe now is not the time to do that."
On the flip side, some people need to move. Life changes such as divorce, or settling an estate, or moving for employment purposes are considered essential housing transactions, Yochim noted.
"We're guiding our members that way. We're (also) encouraging them to utilize technology for showings, whether it's Facebook live or virtual tour products."
Alberta overhauls real estate regulator in wake of prior dysfunctional board – Bashaw Star
EDMONTON — Alberta is restructuring its real estate regulator, eight months after the government fired the previous board on the grounds it was irredeemably dysfunctional.
"Bill 20 … is the next step in the process to reform the governance of (the board) and to restore the faith of Albertans and the real estate industry in the real estate regulator," Service Alberta Minister Nate Glubish said Wednesday prior to introducing the legislation in the house.
"The end result will be a new governance structure that will increase transparency, improve accountability and ultimately restore good governance to the real estate regulator."
The Real Estate Council of Alberta licenses and regulates residential and commercial real estate agents and brokers, mortgage brokers, and property managers.
Last October, Glubish fired the existing board and appointed an interim administrator.
The move followed a third-party audit that reported the previous board had broken down, foundering under fractious interpersonal relationships and poor dealings with those in the industry.
The KPMG report also found key committees were left empty, meetings were not held and there was a lack of oversight on spending.
The bill would restructure the council overseen by a board of directors, with four new industry councils: residential real estate agents and brokers; commercial real estate agents and brokers and commercial property managers; mortgage brokers; and residential property managers and condominium managers.
These new industry councils would identify and address issues related to their parts of the real estate sector, setting standards and rules and determining licensing requirements.
There would also be a new dispute resolution process and board members and industry council members would not be allowed to sit on disciplinary hearings. Those hearings would be staffed by industry people or members of the public at large.
The council would also have to make public staff salaries and meeting minutes.
Condominium managers would be added to the groups overseen by the regulator while real estate appraisers would be removed, given they are self-regulated through their own industry association.
The Alberta Real Estate Association called the bill a critical first step towards reform.
"Refocusing the real estate regulator on common sense regulation will better protect the public and improve the real estate industry, while greater openness and transparency standards will help rebuild eroded trust," Kristie Kruger, chairwoman of the association, said in a statement.
The association represents more than 10,000 realtors and 10 real estate boards.
This report by The Canadian Press was first published June 3, 2020
Dean Bennett, The Canadian Press
Does a spouse's real estate ownership cancel out first-time homebuyer qualifications? – MoneySense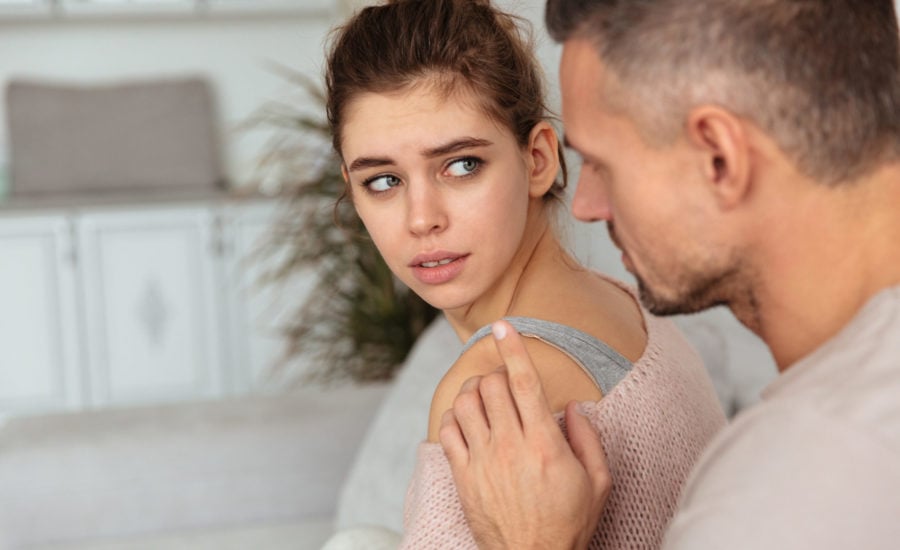 Q. My husband and I married recently, and we have lived together in a rental apartment since we got engaged and married. He has a condo, which he purchased seven years ago, but he has not lived there for the past three years. I've never lived in that condo and he didn't use the Home Buyers' Plan to purchase it. If we were to purchase a property together, to live in as our matrimonial home:
Am I eligible to use first-time homebuyer programs? How about my husband?
If I am eligible, but my husband is not, can I buy a joint property and I still use first-time homebuyer benefits?
–Meredith
A. There are a few first-time home buyer incentives from the federal and provincial governments. The Home Buyers' Plan (HBP) allows a withdrawal of up to $35,000 from your Registered Retirement Savings Plan (RRSP) to use towards the purchase of a qualifying home. Both spouses can utilize the $35,000 limit if they qualify.
And to qualify, you must be a first-time home buyer, meaning you did not occupy a home that you or your spouse owned in the four years prior to buying a home. Since you never lived in your husband's condo, you should qualify. Given he has not lived there for the past three years, he will qualify once he gets to the fourth year of not living in the condo.
To clarify, if you bought a new home in 2020, he would need to have not lived in the condo he owns after January 1, 2016. If he lived in the home in 2017, he may not qualify as a first-time home buyer until January 1, 2022.
There is a federal Home Buyers' Amount that you may both be eligible for as well, Meredith. It uses the same four-year qualifying period as the HBP. The tax credit is $5,000, but the tax reduction or refund is only 15 % of that amount—so, $750. It is a non-refundable tax credit, so you must have tax owing in order to benefit from the tax savings.
Note that special rules may apply for both the HBP and Home Buyers' Amount for persons with disabilities or people related to persons with disabilities.
The federal government also recently introduced a First-Time Home Buyer Incentive of up to 5% for resale homes, and up to 10% for newly constructed homes. However, in order to qualify, in addition to meeting the four-year ownership test, your annual income cannot exceed $120,000, and you cannot borrow more than four times your annual income.
Why office real estate landlords aren't panicking just yet – Financial Post
With tens of millions of employees working from home or laid off, the future of the workplace is now a primary concern for commercial landlords and tenants.
A recent report by Cushman & Wakefield (C&W) found that 73 per cent of workers would like their employers to adopt "some level of working from home." Also, 90 per cent of employees believed their employers trusted them to work remotely.
But do these developments mean the end of "the office" as we know it? Not really. The report describes a new normal that will involve a "total workplace ecosystem" comprising more than a single destination and including a combination of virtual and physical places.
Critics of telework often argue that collaboration weakens when workers are confined to remote silos, but the C&W report suggests otherwise. It found collaborative work increased by 10 per cent with telework over the pre-COVID-19 period, with technological advances being credited for the big shift.
Roelof van Dijk of the CoStar Group sees two opposite forces simultaneously pushing and pulling on the demand for office real estate. On the one hand are the pandemic-related social distancing regulations that are behind the surge in working from home. As the number of workers, especially in the knowledge economy sector, continue to telework on most days, the demand for office space is likely to decline.
At the same time, social distancing regulations will require more space to be maintained between workers. The same floor space in the future will, therefore, hold fewer workers if they are spaced farther apart. Hence, even if a segment of employees continues to telework, spatial distancing measures requiring more space per employee should counteract the decline in demand.
In the short-term, landlords are unlikely to reduce rents drastically if the demand for office space decreases. It is also unlikely that office tenants will seek additional space if social distancing measures mandate more space per employee. Instead, tenants are likely to stagger schedules by having workers come in on alternating days or at different times, allowing tenants to maintain the same amount of space until their leases are up for renewal.
Office real estate markets present a mixed picture for demand today. According to data provided by CoStar Group, vacancy rates are exceptionally low in some parts of Canada, where the demand for office space is high, and the supply has not kept pace. While in other places, ominous signs of growing weakness are apparent.
CoStar data shows that office vacancy rates in Vancouver averaged 2.9 per cent in the first quarter of 2020, down from 3.3 per cent a year ago. While Vancouver's office real estate market is tightening, Calgary's shows increasing signs of weakness. Already, Calgary's vacancy rate in the first quarter of 2019 at 14.4 per cent was more than four times that of Vancouver. That vacancy rate increased to 15.6 per cent in the second quarter. By comparison, Toronto's office vacancy rate was around 4.4 per cent in Q1, down slightly from 4.7 per cent in the same period last year.
What may happen in the future depends on current local market conditions. For Canadian office markets as an aggregate, CoStar is forecasting an increase in vacancy rates from 6.2 per cent to 7.1 per cent a year from now. Local office markets present a mixed picture. Vacancy rates are expected to remain mostly unchanged in Vancouver and Edmonton but are expected to climb in Calgary and Toronto.
Commercial leases, unlike their residential counterparts, are of longer duration, often ranging from five to ten years. It may take up to a few years for most leases to go through renewal. A lot, therefore, depends upon the state of the economy in the near future. If local economies can shake off the pandemic blues sooner, one would expect growth in economic activity, an increase in hiring and a resulting increase in the demand for space, which may still be moderated by a higher prevalence of telework. If local labour markets fail to recover, and job losses become permanent, office markets are expected to struggle with or without telework.
Unlike landlords who hold retail real estate, office real estate owners are likely to fare better with rent collection. With malls closed during the pandemic, their tenants face massive cash-flow challenges, which compromises their ability to pay rents. The good news is that online retail sales are up for some retailers. The bad news for retail landlords is that a shift from brick-and-mortar retail to e-commerce would further lower the demand for retail real estate.
Whereas offices are also closed to employees except for essential workers, office work continues from home, thanks to telework. The business models of office-based firms are thus disrupted, but not discontinued. Hence, many office-based firms can conduct their business remotely and can meet their rent obligations.
A shift in demand for more modern and better-quality office space might also occur. Higher-end office real estate equipped with, for example, advanced HVAC systems and fast elevators, are more likely to adapt readily to social distancing requirements. In comparison, older B Class real estate may find it hard or prohibitively expensive to comply with regulations for improved ventilation and greater distancing between employees.
Telework may not be for everyone. The C&W report revealed that while younger cohorts, i.e., millennials and Gen Z workers, expressed the strongest desire for flex-work options, they found telework more challenging than older cohorts. Shared living arrangements, smaller dwellings, and a lack of dedicated space to work from home could be the reason for younger workers' struggle with telework.
Real estate markets are in flux, and nothing about the future is known with certainty. Contingency planning based on probable future outcomes will allow smart landlords to cope with the changes heading their way. Waiting for a return to the old normal may not be a wise strategy.
Murtaza Haider is a professor of Real Estate Management at Ryerson University. Stephen Moranis is a real estate industry veteran. They can be reached at www.hmbulletin.com.