Report: Auston Matthews tests positive for COVID-19 – NBCSports.com
Toronto Maple Leafs star Auston Matthews tested positive for COVID-19, according to Steve Simmons of the Toronto Sun. Friday continues to be a bad news for the NHL and other sports regarding the COVID-19 outbreak, as the Lightning confirmed that three players and a number of staffers also recently tested positive.
Simmons references two "NHL sources outside Toronto" for the breaking news regarding Matthews testing positive for COVID-19. This makes sense, as Matthews has been staying in Arizona. (More on that in a moment.) Simmons reports that members of the Arizona Coyotes may also have tested positive for COVID-19.
Frederik Andersen had also been staying with Matthews in Arizona. Simmons reports that Andersen tested negative for COVID-19 and is no longer staying with Matthews, though.
The Maple Leafs responded to the report later on Friday. For the most part, the Maple Leafs basically provided a "no comment." That said, the phrasing "a person's medical information in this regard is private" feels pretty pointed:
While COVID-19 is halting such matters, the pauses seem temporary at the moment.
TSN's Bob McKenzie indicated that the Lightning will attempt to resume Phase 2 if others don't test positive. Simmons reports that Matthews is going into self quarantine with the hope of being able to travel and participate in Maple Leafs training camp around July 10.
Auston Matthews tests positive for COVID-19 in Arizona, a state hit hard
It's worth circling back to the point that Matthews is located in Arizona.
Much like Florida, Arizona is a state that's currently dealing with a troubling spike in COVID-19 cases. On Friday alone, the Arizona Department of Health Services reported 3,246 new cases, and 41 deaths. This bumps Arizona's total cases to 46,689 and total deaths to 1,312.
Despite all of this, Arizona and other states attempt to go "back to normal." And, at least for now, the NHL seems committed to trying to return to play with an ambitious 24-team, two-hub city playoff format.
Seeing a star of Auston Matthews' stature reportedly test positive for COVID-19 makes it all seem that much tougher to pull off. But we'll see.
NHL announces 11 total positive tests
Meanwhile, the league is apparently taking over announcing any positive tests. On Friday, a release stated that since Phase 2 opened over 200 player have been tested and 11 came back positive.
NHL statement on Phase 2 testing. pic.twitter.com/2FBhgdbFsP

— NHL Public Relations (@PR_NHL) June 19, 2020
Follow this NBC News live update thread for more on the coronavirus pandemic.
OTHER NHL TEAMS, PLAYERS TEST POSITIVE FOR COVID-19:
—
James O'Brien is a writer for Pro Hockey Talk on NBC Sports. Drop him a line at phtblog@nbcsports.com or follow him on Twitter @cyclelikesedins.
'Monster' Ilya Mikheyev looks ready to resume top-six Leafs role – TSN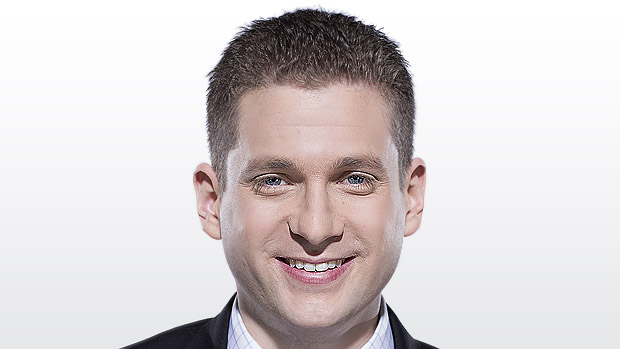 TSN Toronto reporter Mark Masters checks in daily with news and notes on the Maple Leafs, who opened their return to play training camp on Monday, practising in two groups at the Ford Performance Centre.
---
Out since sustaining a significant laceration to his right​ wrist on Dec. 27, Ilya Mikheyev appears ready to reclaim a role in Toronto's top-six forward group. The Russian rookie skated alongside John Tavares and Mitch Marner on Monday scoring the opening goal of the camp scrimmages.
"He's been eye-opening to watch," Marner gushed, "how quick and how much better he's really gotten. I was talking to [Jake Muzzin] a bit when they were both injured and he kept saying, 'This Mikheyev is a monster and turning into an animal in the gym and on the ice.'"
Mikheyev picked up 23 points in 39 games before the skate blade of New Jersey Devils forward Jesper Bratt cut him on a freak play leading to surgery to repair an artery and tendons that were severed.
"Skating with him now he's shooting a lot better, seeing the ice a lot better," Marner said in a Zoom session with reporters. "From my point of view, in these scrimmages we've been playing, he's been good finding the open ice and that lane for me or JT to find him and he's not afraid to go to the net either."
Head coach Sheldon Keefe said Mikheyev looked "excellent" in the Phase 2 sessions noting the 25-year-old has been skating with Muzzin, who was working his way back from a broken knuckle, basically the entire time since the season was paused on March 12 due to the COVID-19 pandemic.
"Those guys really haven't had any time off," Keefe revealed. "They continued to rehab their injuries and skated all the way through for the most part."
One area where Mikheyev still needs to improve, though, is his English language skills.
"We're working on that a little bit," noted Marner with a grin, "but he's gotten a lot better. He understands a lot more now, which is great. I'm always just trying to talk to him on the ice and explain things and explain plays and keeping him knowing what I'm going to do and I like to hear his feedback on what he's trying to do when he goes down the wall and stuff. When you're on the ice and call for it, he knows [what's going on] very well and he's aware of where you are, which is something he's gotten a lot better with."
#MapleLeafs Ice Chips with @markhmasters: Ilya Mikheyev, out since December with a wrist injury, looked good while skating alongside Tavares & Marner…

Meanwhile, 18-year-old Nick Robertson was feisty as he makes a push to steal a spot – https://t.co/JgDgLLO1K8#TSNHockey pic.twitter.com/Ceo3p3fEzV

— TSN Hockey (@TSNHockey) July 13, 2020
—
Nick Robertson skated on a line with Egor Korshkov and Adam Brooks, which means the 18-year-old has a lot of work to do if he plans on cracking the lineup for Game 1 against the Columbus Blue Jackets in their best-of-five qualifying round series. And Robertson certainly seemed determined to make an impression on Monday.
"He was working hard trying to get better, that was clear during our scrimmage," said defenceman Morgan Rielly. "He's a guy that's going to continue to push, that's just his nature, so it's always good to have people like that on board."
Robertson, who lit up the Ontario Hockey League with 55 goals in 46 games with Peterborough last season, was feisty in the scrimmages and drills. On more than one occasion, a veteran player had to look back in annoyance as the five-foot-nine left winger hounded the puck.
"He worked hard," Keefe said. "I've come to expect that from him. He's another guy that over the last three weeks I've been watching in these sessions, we've come to get to know him better as a player and his work habits are exceptional."
"He's got a tremendous shot and release," observed John Tavares. "He gets on top of goalies and the puck is around him all the time. Guys like him just have a knack. He has a great head on his shoulders. We'll do everything we can to help him."
If Robertson is to steal a spot, it will likely be as the third line left winger. Pierre Engvall filled that role on Monday skating alongside Alex Kerfoot and Kasperi Kapanen.
Nick Robertson vs. Jake Muzzin on the first day of Leafs camp: pic.twitter.com/VKJg8FQvsX

— Jonas Siegel (@jonassiegel) July 13, 2020
—
Auston Matthews confirmed he tested positive for COVID-19 during the season pause, but noted he was "pretty much asymptomatic."
"Didn't really hinder my training," the Leafs centre said in his first media session since April. "I was able to do stuff at home. Obviously, wasn't able to leave or anything. I think that's really the only thing that kind of took a hit for me. I was skating beforehand and having to take two and a half, three weeks off obviously kind of catches up to you."
Most of the Leafs have been skating at the Ford Performance Centre during Phase 2 while Matthews only arrived in the final week leading up to training camp.
"Those guys who have been here the entire time certainly are at a higher level," said Keefe. "All things considered, Auston's worked well, worked hard and he's done what he could given his circumstances and it won't be long before the conditioning matches up with his ability."
Matthews seemed gassed at times during the first on-ice workouts of camp, but in fairness the schedule was designed to test player fitness and other guys were also hunched over their sticks. Keefe had the team separated into two groups with only three forward lines in each, which reduced the rest time between drills. And then the scrimmages featured only two forward lines, which further wore down the players.
"A couple weeks of not being able to do much, so kind of out of the norm of a typical training camp where you're going in there feeling good so it's going to be a little bit different," Matthews acknowledged.
Teammates didn't seem all that concerned, though, with Tavares noting that Matthews has proven to be a fast starter during his NHL career. Matthews opened this season, for example, with seven goals in the first seven games.
—
Leafs players wore 'Black Lives Matter' shirts during off-ice activities on Day 1 of camp.
"We just want to be part of the conversation and do what we can to help have positive change in a very important matter that we all take very seriously," said Tavares.
The Leafs captain called it a "player-driven" decision to wear the shirts, but was quick to point out there was organizational support behind the move.
"We as a group tried to have some conversations about it," Rielly said. "I think what we realized is not all of us have had the experiences that people around the world have had and I think that this is just our small way to keep the conversation going and to really try to acknowledge the fact that this is an ongoing thing and it's gonna take a lot of work. We're completely committed to supporting the movement."
It's a movement not a moment. #BlackLivesMatter pic.twitter.com/4rs5FA708x

— Toronto Maple Leafs (@MapleLeafs) July 13, 2020
"It was a great initiative by our players," said Keefe, "obviously one that, as an organization, we're very supportive of. On a day where everyone wants to talk about hockey, everybody is excited to get back to playing, it's important to have that – the Black Lives Matter movement – be prevalent. We want to make sure that that's not lost in all of this and that it is a very important issue that we haven't forgotten about. We want to be a big part of making positive change."
—
Although he was spotted at the practice facility, Timothy Liljegren did not take part in the on-ice work. Tyler Gaudet, a forward, filled in on defence during Monday's sessions.
—
Leafs lines in Monday's practice and scrimmages:
Forwards
Nylander – Matthews – Hyman
Mikheyev – Tavares – Marner
Engvall – Kerfoot – Kapanen
Clifford – Gauthier – Spezza
Robertson – Brooks – Korshkov
Agostino – Petan – Malgin
Defencemen
Muzzin – Holl
Rielly – Ceci
Dermott – Barrie
Sandin – Marincin
Rosen – Kivihalme
Gaudet
Goaltenders
Andersen
Campbell
Woll
Kaskisuo
Unfit to play: Timothy Liljegren
Rockets' Westbrook tests positive – TSN
LAKE BUENA VISTA, Fla. — Houston's Russell Westbrook hasn't made it to the NBA restart yet.
The coronavirus did — but health protocols seemed to work as the league and its players hoped they would.
On a day of troubling news for the league — Westbrook revealing that he has tested positive for COVID-19 and two other players facing 10-day quarantines for leaving the league campus perimeter at Walt Disney World — it was also announced that two players tested positive for the coronavirus after arriving in Central Florida last week.
But neither player made it out of quarantine, so neither entered the so-called bubble and could mingle freely with other players, coaches and staff. The NBA said both players, neither of whom were identified, "have since left the Campus to isolate at home or in isolation housing."
"Our protocols are unbelievable," Toronto Raptors guard Kyle Lowry said. "I think our protocols and our health and safety measures have been top-notch. I think this thing will work perfectly. … We're doing everything that we can possibly do to make sure that we're healthy, we're safe and we're in an environment where we can be successful and do our jobs at a high level."
It's unclear when Westbrook will arrive. As recently as Sunday, the Rockets believed that Westbrook and James Harden — neither of whom travelled with the team to Walt Disney World near Orlando last week — would be with the team in the next few days.
In Westbrook's case, that now seems most unlikely.
"I tested positive for covid-19 prior to my teams departure to Orlando," Westbrook wrote on his social media channels. "I'm currently feeling well, quarantined, and looking forward to rejoining my teammates when I am cleared."
Westbrook is averaging 27.5 points, eight rebounds and seven assists per game for the Rockets this season. Houston has clinched a playoff spot and resumes its season with the first of eight seeding games on July 31 against Dallas.
"I'm praying for his safety and the same for his family," Phoenix guard Devin Booker said. "Hopefully he can get healthy and get down here as soon as possible."
The league also said Monday that 19 players newly tested positive since July 1 during in-market testing, meaning tests done before teams began arriving at Disney on July 7. Upon arrival at Disney, 322 players were tested with the two positives.
"All we can do is try to stay optimistic about it and positive, and hopefully we can finish this season," said Los Angeles Clippers forward Kawhi Leonard, the reigning NBA Finals MVP.
Inside the NBA bubble, however, optimism that the rules established by the league and the players will work — even though some Disney parks reopened to visitors over the weekend and the MLS restart, also at the campus, has seen two teams leave after a spate of positive tests.
"It's a condition, a virus, that does not discriminate," Phoenix coach Monty Williams said. "And we're trying to do everything we can to keep our guys safe."
Those protocols that Lowry spoke of were designed to be taken seriously, and at least two players inside the NBA bubble have already paid a steep price for violating quarantine upon their teams' respective arrivals last week.
Sacramento's Richaun Holmes revealed Monday that he "briefly and accidentally" crossed the NBA campus line to pick up a food delivery. Under the NBA's rules of the restart, he now has to spend 10 days in quarantine.
Holmes said he had eight days left in quarantine.
"I apologize for my actions and look forward to rejoining my teammates for our playoff push," Holmes wrote.
Also Monday, a person with knowledge of the situation said that Houston's Bruno Caboclo was also serving a 10-day quarantine for crossing the campus line. Like Holmes, Caboclo also had eight days remaining Monday, according to the person who spoke to The Associated Press on condition of anonymity because the Rockets have not announced the sanction.
Monday's developments came on a day where more than 12,000 new cases were confirmed in Florida, now perhaps the hottest of virus hotspots in the U.S. And officials in Houston also called for that city to lock back down as area hospitals strain to accommodate patients sick with the coronavirus
Westbrook also offered a word of caution.
"Please take this virus seriously," Westbrook wrote. "Be safe. Mask up!"
___
More AP NBA: https://apnews.com/NBA and https://twitter.com/AP_Sports
Little not on roster as Jets begin training camp for return to play – Winnipeg Sun
Veteran centre Bryan Little, who was severely injured when he was hit by a slap shot in the ear on Nov. 5, 2019, will not take part in the Winnipeg Jets summer training camp, which starts Monday.
Little was proclaimed to be out for the season in mid-February, when the team announced he would undergo a procedure to repair a perforated eardrum.
His recovery from that and a severe concussion lasted well into the spring, and though he resumed skating before the pandemic paused the NHL season, he will not be on the ice as the Jets prepare to return to play with a best-of-five series against the Calgary Flames, starting on Aug. 1.
The Jets released their roster of 30 skaters and three goaltenders for their training camp, which will be held at the IcePlex in Winnipeg.
It includes thee goaltenders — Connor Hellebuyck, Laurent Brossoit and Eric Comrie — 12 defencemen and 18 forwards.
Centre Mark Letestu, who missed most of the 2019-20 season due to a heart virus, is on the roster.
Also making the roster are a few Manitoba Moose regulars, including defencemen Nelson Nogier and Logan Stanley and forwards David Gustafsson, Jansen Harkins, C.J. Suess and Logan Shaw.
Three players who are on the overall 30-skater list are not on the roster for Monday's two practice sessions — Stanley, Nogier and veteran defenceman Anthony Bitetto.
Under NHL return to play rules, the Jets do not have to disclose why any players are absent from practices.
The players have all gone through multiple tests for COVID-19 and must have four negative tests before they will be allowed on the ice.
It's possible those players haven't had all their testing, are still in quarantine because they arrived late, are injured or have tested positive for COVID-19.
WINNIPEG JETS ROSTER
GOALTENDERS (3)
Connor Hellebuyck
Laurent Brossoit
Eric Comrie
DEFENCEMEN (12)
Anthony Bitetto
Tucker Poolman
Neal Pionk
Luca Sbisa
Dmitry Kulikov
Sami Niku
Dylan DeMelo
Carl Dahlstrom
Josh Morrissey
Nelson Nogier
Logan Stanley
Nathan Beaulieu
FORWARDS (18)
Andrew Copp
Adam Lowry
David Gustafsson
Cody Eakin
Nick Shore
Mark Letestu
Blake Wheeler
Nikolaj Ehlers
Jack Roslovic
Patrik Laine
Logan Shaw
Mark Scheifele
Gabriel Bourque
Jansen Harkins
C.J. Suess
Kyle Connor
Mason Appleton
Mathieu Perreault