Report: iOS 14 to Support Same iPhone Models as iOS 13 – PCMag.com
Apple's software-focused WWDC event in June is where the company is expected to announce the next versions of its iOS and iPadOS. It's over four months until WWDC, but there's already news of which old Apple devices will qualify for an upgrade.
As 9To5Mac reports, the supported device list comes via a rumor reported on French website iPhonesoft. If true, it's good news for anyone still relying on a very old iPhone such as the iPhone SE or iPhone 6S. Apparently Apple is set to repeat what it did with iOS 13 last year and support the exact same range of models.
With that in mind, come WWDC we should see iOS 14 upgrades offered to 14 existing iPhone models, including:
iPhone 11 Pro
iPhone 11 Pro Max
iPhone 11
iPhone XS
iPhone XS Max
iPhone XR
iPhone X
iPhone 8
iPhone 8 Plus
iPhone 7
iPhone 7 Plus
iPhone 6s
iPhone 6s Plus
iPhone SE
If you own a seventh-generation iPod touch you're also going to receive the iOS 14 upgrade, apparently.
We also know that the iPhone 12 line-up, which should appear at some point in September, will inevitably ship with iOS 14 installed. And there's one other iPhone to keep an eye out for. Apple is expected to launch a new, cheap 4.7-inch iPhone in March, which would ultimately ship with iOS 13 followed by a swift upgrade to iOS 14 after WWDC.
Unlike iOS 14, iPadOS 14 is expected to drop support for some models. Notably, the iPad mini 4 and the iPad Air 2 won't be given the option of the new operating system. It's thought this is because they both use variants of Apple's A8 series chips. iPhone support has already moved to only support A9 chips onwards and therefore it makes sense to do the same for iPad. The list of iPad models getting iPadOS 14 therefore includes:
12.9-inch iPad Pro
11-inch iPad Pro
10.5-inch iPad Pro
9.7-inch iPad Pro
iPad (7th generation)
iPad (6th generation)
iPad (5th generation)
iPad mini (5th generation)
iPad Air (3rd generation)
This is just a rumor, and one that won't be officially confirmed as true (or not) until June. I'm also suspicious of support remaining for the old iPhone SE if Apple introduces a new cheap iPhone in March and ends up calling it the iPhone SE2.
Further Reading
More Operating System Reviews
More Operating System Best Picks
Win a Copy of The Callisto Protocol Just By Watching s0leb DIE – Cinelinx
We are currently reviewing and doing a livestream of the horrifying title The Callisto Protocol! To show how much we love you all, we are giving away a PS5 copy of the game on tomorrow nights livestream of the game!
For your chance to win a copy of the game, follow the steps below:
FOLLOW CINELINX ON TWITTER
FOLLOW S0LEB ON TWITTER
MAKE SURE TO HEAD TO THE 2ND OPINION PRO YOUTUBE PAGE AT 9PM CST TOMORROW NIGHT (12/5/22)
That's it! We also want to say thank you to Striking Distance Studios for letting us review this title! Our review will be coming soon so be on the lookout!
THE JOURNEY SO FAR | PART'S 1 THROUGH 3 ARE LIVE!
ASUS confirms Radeon RX 7900 XTX/XT TUF Gaming clock speeds
ASUS Radeon RX 7900 Series TUF Gaming specs now official
ASUS became the first board partner to fully confirm the clock speeds of their custom Radeon RX 7900 GPUs.
As reported last month, ASUS was the first company to unveil its custom Radeon RX 7900 GPUs. These TUF Gaming cards are based on 7900 XTX and RX 7900 XT SKUs with a custom 3.6-slot thick triple-fan design also equipped with three 8-pin power connectors. ASUS has now confirmed the clock speeds that will be applied to each of the four models that were announced.
ASUS official specs list the so-called 'default' mode and 'OC' mode. The latter is the highest official spec that can be applied through ASUS software called GPU Tweak. For this reason, it should not be considered an 'out of the box' spec, but rather the highest validated clock speed that is officially supported and will not affect the warranty.
As a reminder, Radeon RX 7900 XT default game clock is 2300 MHz and boost clock goes up to 2500 MHz. For Radeon RX 7900 XT GPU this is 2000 MHz and 2400 MHz respectively.
ASUS TUF Gaming Radeon RX 7900 XTX OC Edition
OC mode:

up to 2615 MHz (Boost Clock) +4.6%
up to 2455 MHz (Game Clock) +6.7%

Default mode:

up to 2565 MHz (Boost Clock) +2.6%
up to 2395 MHz (Game Clock) +4.1%
ASUS TUF Gaming Radeon RX 7900 XT OC Edition 
OC mode:

up to 2535 MHz (Boost Clock) +5.6%
up to 2175 MHz (Game Clock) +8.7%

Default mode:

up to 2500 MHz (Boost Clock) +4.1%
up to 2130 MHz (Game Clock) +6.5%
The OC Edition of the Radeon RX 7900 XTX TUF Gaming GPU has a default clock at 2565 MHz, which represents 2.6% (boost) factory overclocking. However, in OC mode the frequency goes 4.6% above the AMD specs. Meanwhile, the RX 7900 XT TUF OC model has slightly higher overclock. By default, is ships with 2500 MHz clock, so 4.1% higher above the specs, while the OC mode applies 5.6% overclock through the software.
Game clocks are even higher, but with proper cooling one is more likely to see the GPU reaching boost clock rather than game clock. Overall, these performance upgrades are similar to Radeon RX 6900 XT TUF OC Gaming GPUs, but it is worth noting that ASUS did have a higher tier TUF TOP Edition with even higher overclock.
Source: ASUS 7900 XT TUF OC, ASUS 7900 XTX TUF OC
Makeover: How to achieve that perfect flick, no matter your eye shape
Nadia Albano offers up her tips on how to achieve a classic look
A winged eyeliner is a classic look loved by many, and surprisingly easy to do.
Here are a few easy steps, and tips, to help you get that perfect flick no matter your eye shape.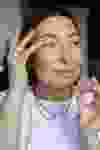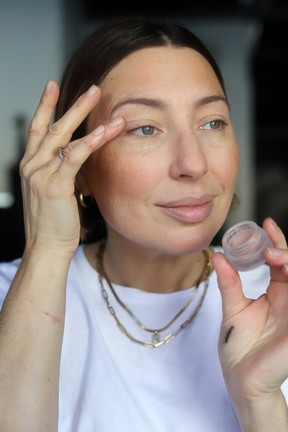 Step 1: Primer
The first and most important step is to prep the eyelid with a smudge proof base. I'm using Charlotte Tilbury's Matte — Eyes to Mesmerize in Nude Cashmere because it goes on smoothly, is long wearing and lasts up to 12 hours.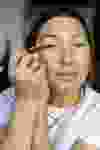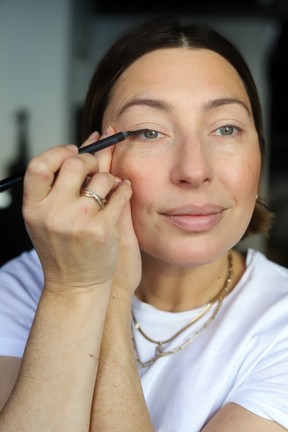 Step 2: Liner
I used Smashbox — Always On Waterproof Gel Eyeliner in Fishnet to draw on my liner. tarting at the middle of my eyelid, I traced a thin line along my lash, which progressively grew thicker toward the outer corner of my eye. I then connected the line from the inner corner to the middle of the eye. The key to a perfect liner is to use short and clean strokes, a sharp eyeliner and a fine angled liner brush to extend the outer wing.
Tip: For hooded eyes try creating the outer wing where the hood starts first and work your way inward. For round eyes start from the outer corner of the eye and create a sharper angle toward the middle of the lid. For small eyes try keeping your liner and wing thin and short. Use a skin toned eyeliner to draw a line just below the wing and to tight line, making the eyes appear larger and brighter.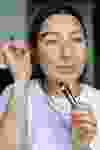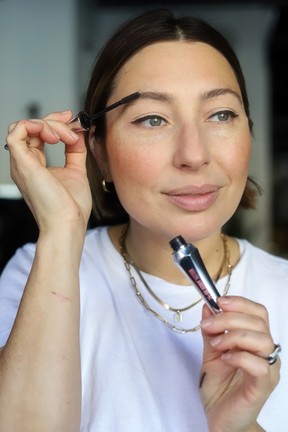 Step 3: Mascara and brows
Curling the lashes and coating them with black mascara will enhance the look, as will filling in your eyebrows. I'm using Benefit Cosmetics — Roller Lash Curling Mascara in black and on my brows, I used Benefit — 24-Hour Brow Setter Clean Brow Gel with Benefit — Precisely My Brow Pencil in #4.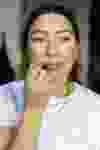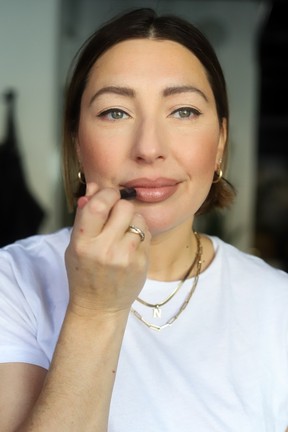 Step 4:
I lightly contoured my face with Tarte Amazonion Clay Waterproof Bronzing Powder, then swept a hint of Benefit Cosmetics — Dandelion blush on my cheeks. To pull the look together, I lined my lips with NYX — Suede Matte Lip Liner in Sandstorm then layered it with Glo Skin Beauty — Cream Glaze Crayon in Chiffon.