Samsung Galaxy S21 5G review | Sharp cameras, Director's View & smart features – The GATE
The Samsung Galaxy S21 5G hits a perfect balance of size, style, power, and affordability. Samsung has made a number of improvements from last year's S20, and that includes better speed, software, new features, and major camera upgrades as well. And on top of everything else, the price is right.
I've spent the last week using the Galaxy S21, and it's an excellent, light, versatile phone that is going to make a lot of Android users want to make the switch. It's a consistently great experience, with a perfect form factor for users who don't want a huge phone. There are a couple of small concessions with the new Galaxy, but they're generally not deal breakers in any way.
So what are you getting for $1,129.99? Here's the full breakdown.
Samsung Galaxy S21 Specs
The Galaxy S21 features a 6.2″ Dynamic AMOLED 2X display that adjusts the refresh rate, up to 120Hz, depending on whether you're gaming, watching videos, or just browsing the web.
There are four cameras on the phone, including the 12 MP ultra wide camera, 12 MP wide-angle camera, 64 MP telephoto camera, and a 10 MP selfie camera.
Powered by the Snapdragon 888 processor, the phone comes with 8 GB of RAM and 128 GB of storage space, with the option of 256 GB of storage for a little more.
And the phone lasts well all day long, on a single charge, with the 4,000 mAh battery.
Galaxy S21 Design
Samsung has made a bolder design choice with the S21 lineup. Following the Galaxy Note 20 last year, the S21 takes that style a step further, pushing the cameras right into the upper corner of the rear side of the phone, while protecting the array with a metal cover, rather than the usual all-glass design.
The phone comes in four colour options: Phantom Violet, Phantom Gray, Phantom Pink, and Phantom White, and I love the two-tone Violet design that features a bronze accent for the camera array and around the edge in a similar colour to last year's Mystic Bronze.
Compared to all the recent phones I've reviewed, I have to admit that I feel a lot more comfortable with the metal that protects the camera array too. The camera lenses are slightly recessed, so it would be hard to scratch or damage them, and the designs looks and feels safer.
Similar to last year's Galaxy phones, the S21 also has the simple cutout on the display for the selfie camera, with a gorgeous edge-to-edge display with the slimmest bezels around the edge.
The rear of the phone is gorgeous, but it's notable that while the design is lighter, it's plastic. With a good case though, that won't be an issue for most people, short of a major drop.
Galaxy S21 Cameras
Between the Galaxy S21's three rear cameras, the performance is excellent. Samsung put the largest sensor behind the telephoto camera, so you can zoom in to really get the details, and I had great results. Improved focus and subject tracking features also make it easier to get sharp photos.
Samsung also launched a new mode with the Galaxy S21, and it's a great one. Director's View previews all three rear-facing cameras on the screen, so you can switch between them while you're filming. No need to pinch the screen–just tap the camera preview and it switches while you're recording. You can also show the selfie view picture-in-picture style, or split-view, which feels like a feature content creators will love for YouTube, Instagram, and Tik Tok.
My only complaint with Director's View is that you can't control the video quality, and you can only record in standard HD, so you can't use the feature to capture 4K or 8K video. Hopefully some day we'll see Director's View and Pro Video modes combined, or at least more control for DV, since it feels like it could be even more powerful and useful.
Looking at selfies and portraits, the S21 captured excellent results in my tests, even on my cat. After you take the shot, you can also adjust and edit portraits, using Samsung's built-in portrait editor, to apply studio lighting, and change the backdrop. Photo editing in the gallery app also gives you control over colour, brightness, and cropping.
Like the Note 20 Ultra as well, the S21 shoots up to 8K video, and I absolutely love the Pro Video mode. With all the available options in Pro Video, it's pretty easy to get extremely high quality video (like with my Note 20 Ultra), taking full control over the shutter speed, ISO, microphones, aspect ratio, while monitoring the white balance.
The scene optimizer also does an excellent job getting the right colour balance, brightness, and contrast for photos, or you can shoot in Pro photo mode to get the shot exactly the way you want.
And if you're shooting 8K video, Samsung also offers 8K Video Snap to capture images from your videos, so you don't have to pick between video or photos any more.
Galaxy S21 Performance, Battery, and Features
For the size of the phone, the S21 still has lightning fast response times and loads everything quickly thanks to the processor and 8 GB of RAM. Gaming was very quick, and the phone zipped through tasks while switching between apps, and using editing software.
Battery life was also good, and the phone lasted all day for me, even when I was using power-hungry apps and watching videos.
The one change with the S21, over recent Galaxy phones, is that Samsung didn't include expandable memory, and the box doesn't come with a wall plug.
For me, this makes it important to decide if you can afford getting the 256 GB model of the phone, since most people will have a much harder time filling up that much space, making expandable memory unnecessary.
In terms of charging, the phone does come with a USB-C cable, and I found charging over that, connected to my laptop, very quick. For those of us who have had Samsung phones before, you can also use those USB-C charging cables still, and I frankly don't need any more plugs in my house anyway.
The 5G phone also offers the fastest download speeds, where 5G is available, while offering improved Wi-Fi speeds for when you're home. Plus the S21 is IP68 rated, for water resistance against splashes.
Final Notes
Overall, the Samsung Galaxy S21 5G is a great phone, it's affordable versus other phones with similar features, and there are a lot of benefits to switching, especially compared to older phones.
The S21 design is fresh it looks amazing, with colours that pop, especially the two-tone Phantom Violet with bronze accents. If I had to pick between the phones, the S21 is the perfect affordable options, and while the S21 + has some interesting perks for a little more money, if you can spend a bit more, I'd say the S21 Ultra seems like the best buy for a phone that will last you longer.
The Galaxy S21, as well as the S21 + and S21 Ultra, are available for pre-order now, starting at $1,129.99 for the S21, and $1,199.99 for the S21 with 256 GB of memory. The phones arrive in stores and for delivery on January 29, 2021.
Watch my unboxing video below, scroll down to see Director's View in action, and for sample images with the phone.
Galaxy S21 Sample Photos
Kuo: 2022 iPhone Pro model to come with punch-hole selfie camera, iPhone SE 5G coming – GSMArena.com news – GSMArena.com
A new report from long-time Apple analyst Ming-Chi Kuo of TF International Securities cites Apple supply chain sources regarding two changes to Apple's 2022 lineups of iPhones. Kuo is expecting that that the successor to this year's iPhone Pro model next year may ditch the notch and use a punch-hole camera cut-out in its display.

Apple iPhone 12 Pro Max and iPhone 12 Pro
The other item in the report is regarding the iPhone SE. Kuo believes that in 2022, Apple will release an updated iPhone SE with updated chipset and support for 5G. This new SE is believed to keep the same 4.7-inch iPhone 6 form-factor with Touch ID. Apple's entry-level iPhone with 5G support is expected to really boost sales of 5G devices.
Apple's iPhones are expected to look mostly the same this year as iPhones have historically only refreshed their design on the "S" model with updates normally focused on refreshing internals and cameras. This is why the punch-hole change is expected for 2022 and not for this year's iPhones. Kuo reports that this change will take place at least with higher-end models in H2 of 2022.
OnePlus 9 series pre-order details leaked, expect gifts in tow – Android Authority
Pre-order details of the OnePlus 9 series have leaked.
The flagship phones could be accompanied by pre-order gifts for early buyers.
---
OnePlus revealed yesterday that it has something to announce on March 8. Word has it that we'll get an official launch date for the OnePlus 9 series on that day. Now, tipster Evan Blass has gone ahead and leaked some pre-order details for the purported OnePlus 9 and OnePlus 9 Pro.
According to Blass, the two phones will go on pre-order on March 23. That means we might just see them launch on the same date or some time closer to it.
Blass also revealed that the OnePlus 9 and 9 Pro would be accompanied by pre-order gifts for early buyers. He claims that those who buy the OnePlus 9 will get a free set of the regular OnePlus Buds Z. Meanwhile, OnePlus 9 Pro buyers will get the Steve Harrington Edition of the true wireless earbuds.
Blass goes on to say that if the company is planning to launch the rumored OnePlus 9R or the OnePlus Watch alongside the OnePlus 9 and 9 Pro, the devices won't be accompanied by any pre-order freebies.
Unfortunately, the tipster didn't reveal more than this. We still don't have a price leak for the phones, although we expect them to cost around the same as last year's OnePlus 8 flagships.
Head to our dedicated OnePlus 9 series rumor hub to know more about the upcoming phones.
Poco F3 will be the rebranded Redmi K40 for global markets – GSMArena.com news – GSMArena.com
Ever since Xiaomi's sub-brand Redmi made the K40 series official in China last week, we've been hearing rumors that one or more of its members would be released in global markets under the Poco brand – a prior certification attested as much.
Now this phone has also been certified by the US FCC, and the mystery has been cleared up. The Poco F3 will be the Redmi K40 for global markets. This makes us think that there will also be a Poco F3 Pro, which would be either a rebranded Redmi K40 Pro or K40 Pro+, but there's no information on that one yet.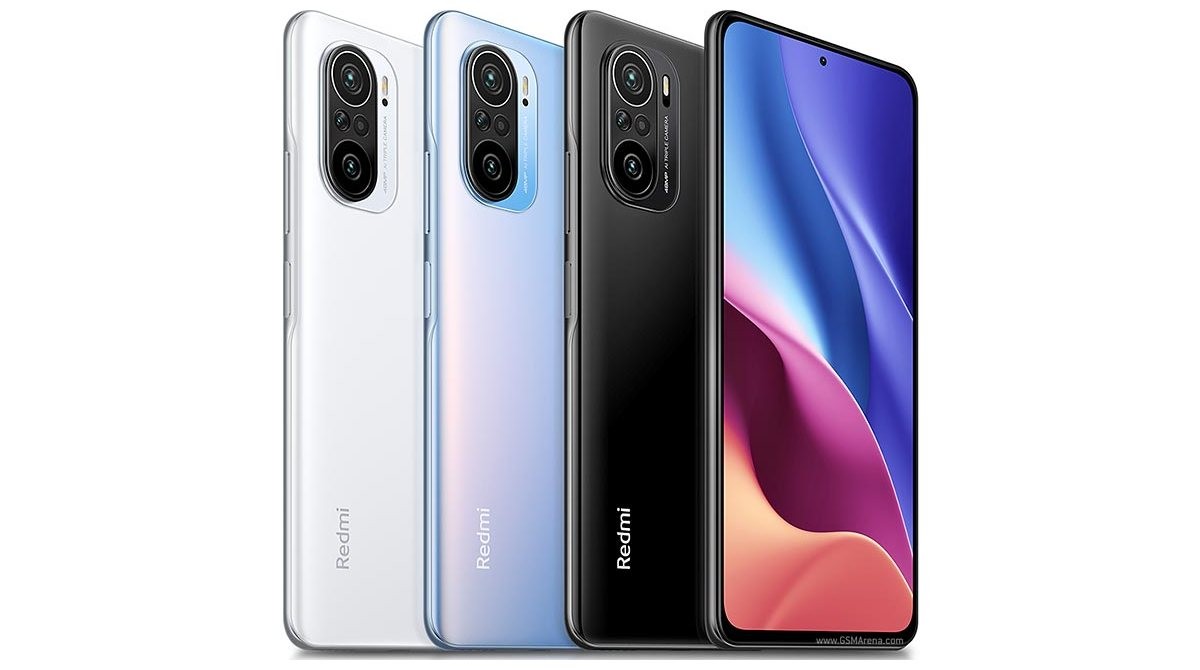 Redmi K40, soon to be Poco F3
Back to the Poco F3. This model, like the Redmi K40, is powered by Qualcomm's Snapdragon 870 chipset with 5G support, and it has between 6 and 12 GB of RAM, as well as 128/256GB of storage that isn't expandable. On the rear there's a triple camera setup with a 48 MP main shooter, an 8 MP ultrawide, and a 5 MP macro cam, while for selfies you get a 20 MP shooter. The phone has a 4,520 mAh battery with 33W fast charging (zero to full in under an hour).
The screen is a 6.67-inch 1080×2400 120Hz Super AMOLED covered with Gorilla Glass 5, and the K40 runs Android 11 with MIUI 12 on top. Depending on exactly when it launches internationally, the Poco F3 may have MIUI 12.5 from day one.