Samsung may launch Galaxy S20, S20+ and S20 Ultra, no S10e successor – MobileSyrup
Following news that Samsung might change up the naming scheme of its Galaxy S flagship line, more details suggest we won't see a successor to the excellent Galaxy S10e.
What started as a vague tweet from known leaker Ice Universe (@UniverseIce) now has more legs to it. Ice Universe suggested that in 2020, Samsung would launch the Galaxy S20, a "new beginning" for the phone. A report from German tech publication WinFuture has backed up that claim, noting we can expect three S20 phones next year instead of S11 devices.
Further, WinFuture indicates we'll see a Galaxy S20, S20+ and an S20 Ultra variant, but no S20e. The new S20 phones will also feature bigger screens, coming in at 6.2-, 6.7- and a hand-cramping 6.9-inches for the S20, S20+ and S20 Ultra respectively.
On top of that, the S20 and S20+ will likely come in 4G and 5G variants, while the S20 Ultra will only be available as a 5G device.
However, that last bit may be more of a marketing tactic than anything. All three devices will likely use Qualcomm's Snapdragon chipsets — probably the recently announced Snapdragon 865 — in North America. The 865, however, doesn't have a built-in modem. Instead, it uses Qualcomm's Snapdragon X55 Modem platform, which supports both 5G and 4G.
The way Qualcomm positioned the X55 Modem and the 865 at its Snapdragon Summit in December, it seems that devices using the systems will be marketed as '5G ready.' In other words, they should work even in regions that don't have 5G — like Canada — and hopefully be able to connect to 5G when networks come online.
With that in mind, an S20 Ultra with the Snapdragon 865 and X55 Modem should work in Canada, but I'd wager Samsung won't release it in Canada and launch it in countries with 5G networks instead. Of course, most of this is speculation based on rumour — we won't know any of this for certain until Samsung release the Galaxy S20 line (or S11 line) in early 2020, potentially in mid-February.
And I sincerely hope that Samsung does release a successor to the S10e — one of my favourite phones of 2019.
Source: WinFuture Via: Android Central
Weekly poll results: iPhone 12 mini wins big, followed by Pro Max, 12 Pro at the bottom – GSMArena.com news – GSMArena.com
There are two reasons why Apple released the iPhone 12 and 12 Pro first. One, they share most of their components, simplifying the build process. Two, Cupertino must have thought they are the two most interesting models out of the four.
And analysts think the same – Ming-Chi Kuo estimates 7-9 million units were ordered on day 1 and predicts that the mini and Pro Max will not be as popular. Last week's poll shows the opposite, however, as the two models scheduled for a November launch can't come soon enough. As usual, there's a large contingent of people not interested in buying an iPhone.
Them aside, the iPhone 12 mini came out as the most desirable model. There's nothing like it on the market, especially after Sony discontinued the Compact line (the Xperia 5 II isn't all that small). This also made the mini a divisive phone – some say the regular iPhone 12 is better value for money as it has a larger screen and battery, others love the mini exactly for its size.
The interest in the smallest new iPhone may cause curious ripples in the smartphone market – some commenters believe (or, perhaps, hope) that Android makers will follow Apple's lead and make tiny flagships once again.
Moving on, the second most popular model was the iPhone 12 Pro Max – the largest, most expensive phone in the series and the one with the best camera. The larger main camera sensor and the longer telephoto lens are exclusively available on the Max. This is also the largest iPhone ever with a 6.7" display.
Checking our Daily interest chart, the Max is well ahead of even the mini. Going back to Kuo's predictions, the analyst believes that the Pro Max will make up 15-20% of all iPhone 12 models sold while the mini will be the least popular with a 10-15% share. One thing is certain, more people are looking up the larger phone – how many end up actually buying it will be known in about a month.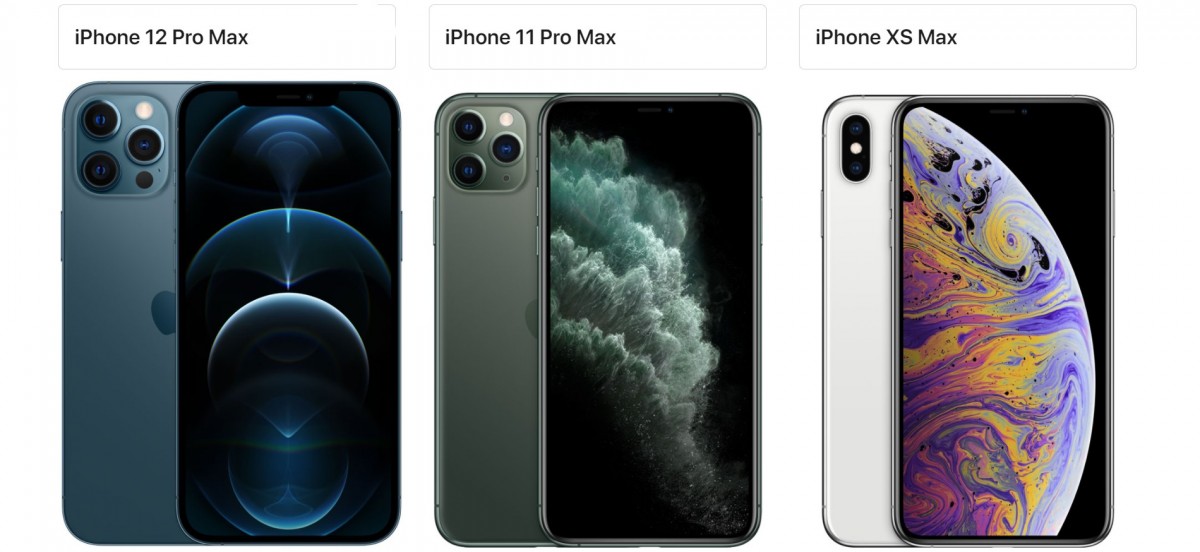 Next up is the vanilla iPhone 12. In some ways this was the largest year over year upgrade as LCD was swapped for OLED. And if you have an XR, the ultra wide camera is a new addition. However, Apple didn't double the storage as it did on the two Pros, so people coming from an 11 or XR are looking at the same storage options (and 64 GB is starting to feel tight).
Finally, the iPhone 12 Pro garnered the least amount of attention among the new models, but it's not all bad – it proved more popular than older iPhone models, which got a price cut as the 12-series was introduced. The 12 Pro offers a larger screen compared to the 11 Pro and XS (6.1" vs. 5.8"), double the base storage, LiDAR and a few other perks – not the least of which 5G.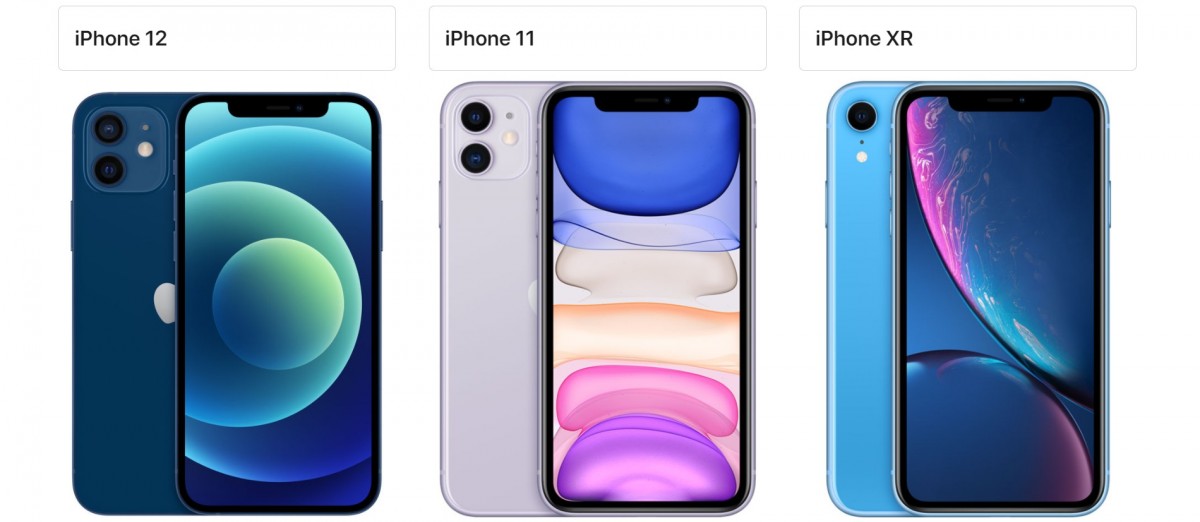 Apple waited until the US, Europe and other key markets have developed 5G networks rather than launching last year when coverage was limited. We didn't see a ton of excitement over the faster connectivity, though, it seems that potential buyers are more interested in the other upgrades on the 12-series.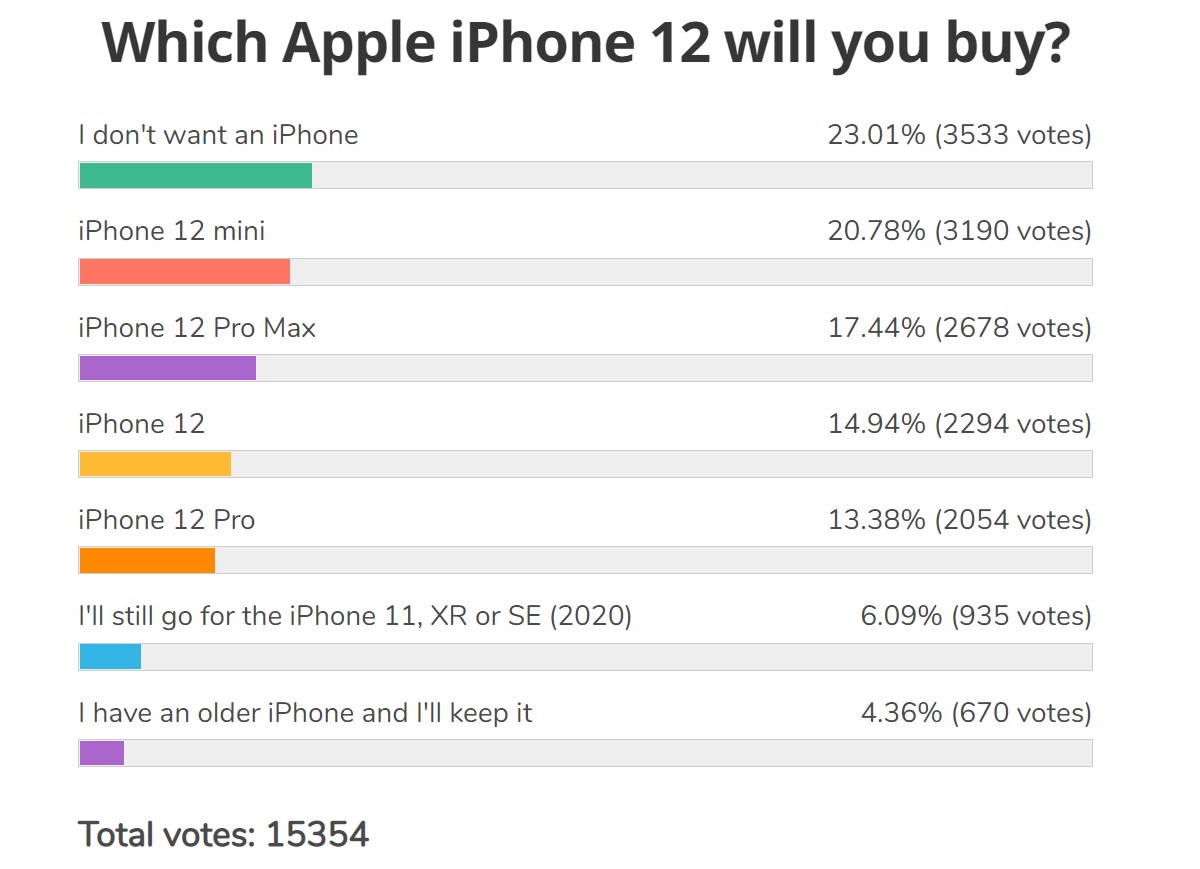 Raptic Shield iPhone 12 cases bring 10-ft. drop protection, clear back, more [Deal]
Whether you've already preordered your iPhone 12 or 12 Pro or are waiting for the iPhone 12 mini or Pro Max to launch, Raptic's new cases for the entire iPhone 12 lineup are available now. The Raptic Shield iPhone 12 cases features 10-foot military-grade drop protection, a machined aluminum frame with clear backing to show off your iPhone's color, and even an antimicrobial treatment. Read on for a closer look, as well as a special 20% off with code code "9to5MACiP12" at checkout.
The Raptic Shield offers a great blend of form and function for your device. The case goes beyond MIL-STD-810G protection standards with testing that includes 10-foot drops onto concrete. The front of the case features a raised 1.2 mm lip, which offers further defense against rough surfaces, and forceful impacts on your screen.
Raptic's Shield case incorporates a machined aluminum frame to offer complete protection of the iPhone 12's new bezel design. The durable machined frame is also paired with a soft rubber bumper in addition to the honeycomb interior lining on the case, which provides superior shock absorption and multi-faceted protection on your device.
The Shield's one-piece construction makes the case super easy to put on and take off, and was designed to complement the iPhone's premium build. And with a clear polycarbonate back, you don't have to choose between having reliable protection and seeing your iPhone 12's color and sleek design.
Another valuable touch is that the Raptic Shield's frame and back are infused with an antimicrobial treatment to keep your iPhone 12 clean and hygienic. The antimicrobial agents act to keep bacteria from gathering on the most frequently touched surfaces of your device. It's also compatible with all Qi-certified chargers.
The Raptic Shield comes in Red, Black, Blue, Iridescent, Cranberry, Black & Red Gradient, and Teal Gradient for each of the latest iPhone models. Raptic offers a lifetime warranty and a 30-day hassle-free return policy.
20% off Raptic Shield for iPhone 12 models
With free shipping in the US, you can order the Raptic Shield now for iPhone 12 mini, iPhone 12, as well as iPhone 12 Pro/Max now normally priced at $29.99. But for 9to5Mac readers, use the code "9to5MACiP12" at checkout to get 20% off these new iPhone 12 cases.
Check out the Raptic Shield in action below including keeping the iPhone 12 protected from a 22-foot drop on concrete.
Source:- 9to5Mac
MagSafe Chargers Might Leave Imprints on Leather Cases, Warns Apple
According to MacRumors, charging your iPhone wirelessly using Apple's new MagSafe Charger while the device is in a case can leave circular imprints on the outer surface of the case from contact with Apple's induction charging accessory.
In a freshly published Apple Support document, the iPhone manufacturer specifically warned users of the possibility of circular imprints on Apple leather cases for the iPhone 12 lineup from contact with a MagSafe Charger.
This would indicate that while the issue exists in other soft cases as well, Apple's leather cases may be most prone to it.
The same document also warns against having credit cards, security badges, passports, or other items with magnetic strips or RFID chips between an iPhone and a MagSafe Charger to avoid damage, that an iPhone won't charge wirelessly if it is also connected to a wired charger, and that if an iPhone gets too warm during wireless charging, iOS might not let it charge past 80%.
Apple's leather cases for the iPhone 12 and 12 Pro — the only members of the iPhone 12 family launched so far — won't be available for pre-order until November 6, so if Apple's already warning users of the problem, they know how significant it really is.
Users were already not too happy with the fact that MagSafe charging is at least twice as slow as wired charging, and judging by community reactions, this is just adding insult to injury.
Source: – iPhone in Canada