Snapdragon 8 Gen 1: The Qualcomm Mobile Platform That Will Power Next-Gen Android Flagship Phones – Forbes
Qualcomm has typically used its annual Snapdragon Tech Summit to unveil an array of new mobile platform technologies, concept products and innovations, and this year's event – which is currently underway (and livestreamed from Hawaii) – is no exception. On this first day of the 2021 Snapdragon Tech Summit, Qualcomm not only announced a collaboration with Google Cloud regarding Neural Architecture Search (NAS) technology, which is designed to enable companies to create and optimize AI models automatically, but the company also unveiled the brand-new Snapdragon 8 Gen 1 Mobile Platform.
The Snapdragon 8 Gen 1 Mobile Platform is the first mobile SoC in Qualcomm's line-up to adopt a fresh branding strategy that eschews the triple-digit naming convention of its predecessors, and as expected, it is Qualcomm's most powerful mobile platform to date. Snapdragon 8 Gen 1 features significant advancements to virtually every part of the platform, from the bleeding-edge process used to build the chips, to its updated CPU, GPU and AI processing engines, its extensive camera and imaging technologies, and its comprehensive array of wireless connectivity options.
Powerful AI And Processing Engines
The upcoming Snapdragon 8 Gen 1 will be manufactured using an advanced 4nm process and features numerous updates and enhancements, which boost platform performance, power efficiency and enable new features and capabilities. Like its immediate predecessor, the Snapdragon 888+ 5G, the upcoming Snapdragon 8 Gen 1 features a mix of Arm CPU cores – 8 in total. Its updated Kyro CPU complex has a single high-performance Prime Cortex-X2 core (up to 3GHz), three Cortex A71 Performance cores (up to 2.5GHz), and four Cortex A51 Efficiency cores (up to 1.8GHz). The Prime core is used for threads which require the highest priority (and most performance), while the Performance cores handle the rest of the heavy lifting, supplemented by the Efficiency cores for less-demanding background tasks. Overall, Qualcomm is claiming processing performance has been increased by approximately 20%, but at a 30% reduction in power consumption versus its previous-gen Snapdragon 888.
The Snapdragon 8 Gen 1's AI performance also gets a major boost. The 7th Gen Qualcomm Artificial Intelligence (AI) Engine on-board is reportedly 4X faster than its predecessor, thanks in part to an updated Qualcomm Hexagon processor with double the shared memory and a tensor accelerator that's twice as fast as well. A 3rd Gen Qualcomm Sensing Hub is also incorporated into the design, which manages the always-on sensors and operates at lower power than its predecessors too. All told, in addition to its huge AI performance uplift, Qualcomm is claiming a 1.7X improvement in power efficiency.
Power and performance aren't the only orders of the day, either. Qualcomm stepped-up security with its new mobile platform as well. In fact, the Snapdragon 8 Gen 1 is the world's first smartphone platform that's compliant with the Android Ready Secure Element (SE) Alliance. The Android Ready SE Alliance was formed to enable vendors to produce discrete, tamper resistant hardware, while also allowing for remote updates, to securely enable new features as they are introduced into the Android platform.
Unrivaled Camera And Imaging Features
With the Snapdragon 8 Gen 1, Qualcomm is also announcing Snapdragon Sight Technology, which is an umbrella term used to describe the new suite of cutting-edge premium camera features and technologies incorporated into the platform. For example, the Snapdragon 8 Gen 1 is the first SoC in Qualcomm's history to feature an 18-bit ISP (Image Signal Processor) capable of processing speeds up to 3.2 gigapixels per second. Previous-gen platforms offered up to a 14-bit ISP. While an increase of 4-bits may not sound like much, it actually represents a massive increase that requires the camera ISP to capture over 4,000X more data.
Like its recent predecessors, the Snapdragon 8 Gen 1's Spectra Image Signal Processor features a triple ISP configuration, which essentially means it's capable of capturing photos and videos from three separate cameras simultaneously. In the case of the Snapdragon 8 Gen 1, it is capable of capturing up to 200MP from a single sensor, or up to 36MP photos from three sensors at once. It is also capable of capturing an impressive 240 12MP images in one second, which should allow for some high-quality, high-resolution slo-mo video modes as well. (8K HDR video + 64 MP photo capture is a feature, as is 4K 120FPS video).
With the huge amounts of data at play, in addition to the immense processing resources available with the Snapdragon 8 Gen 1's 18-bit ISP, Qualcomm is points out that this is the first Snapdragon mobile platform to offer support for 8K HDR video capture with wider effective dynamic range (that can record over a billion shades of color). The Snapdragon 8 Gen 1 will also offer a significantly enhanced night mode that captures up to 30 images – 5X more than its predecessor – which are then composited for a higher quality final result. The platform offers an array of other improvements too, including a 4-stop increase in dynamic range, AI-based face detection, a dedicated Bokeh engine, and an Ultrawide Engine that will automatically de-warp and minimize chromatic aberration with wide-angle cameras.
The Snapdragon 8 Gen 1 will feature an ultra-low-power Always-On camera ISP as well. This will allow mobile devices to leave a select camera enabled, without compromising battery life, to speed-up face detection for face unlock systems, etc.
Major Advancements In Wireless Connectivity
Qualcomm is already well known for being a leader in 5G, but the radio enhancements in Snapdragon 8 Gen 1 take wireless connectivity even further. Snapdragon 8 Gen 1 leverages Qualcomm's 4th gen Snapdragon X65 5G Modem-RF System, which features the world's first 10 Gigabit 5G modem and the first 3GPP Release 16 5G solution. As you would expect, Qualcomm's Snapdragon X65 supports a wide range of modes including 5G NR, LTE including CBRS, WCDMA, HSPA, TD-SCDMA, CDMA 1x, EV-DO, and GSM/EDGE.
Wi-Fi connectivity is getting a significant upgrade as well. The Snapdragon 8 Gen 1 is equipped with the Qualcomm FastConnect 6900 Mobile Connectivity System, which supports the fastest Wi-Fi 6 and 6E speeds available, at up to 3.6Gbps. The platform also features Bluetooth 5.2 with support for Snapdragon Sound with Qualcomm aptX Lossless Technology for CD-quality wireless audio. It is the first Snapdragon platform to support LE Audio features like broadcast audio, stereo recording, and voice back-channel for gaming as well.
More Immersive Gaming, Graphics And Sound
Qualcomm also enhanced the GPU in the Snapdragon 8 Gen 1. The chip is equipped with a re-architected Qualcomm Adreno GPU that offers up to 30% better performance, with a 25% improvement in power efficiency.
With its high-performance CPU and GPU, and leading platform and IO technologies, the Snapdragon 8 Gen 1 also fully supports the 4th Gen Snapdragon Elite Gaming feature set, including Variable Rate Shading and Volumetric Rendering. It is also the first Snapdragon platform with support for Audiokinetic technology. Audiokinetic develops audio authoring tools and a cross-platform sound engine that seamlessly integrates into many of the most popular game engines.
The Snapdragon 8 Gen 1 Is Coming VERY Soon
As has been the case for all of Qualcomm's previous-gen flagship mobile platforms, the new Snapdragon 8 Gen 1 will be featured in a wide-array of upcoming, top-of-the-line Android devices. That probably won't be a particularly shocking revelation to many of you, considering Qualcomm's consistent pervasiveness in the entire Android ecosystem, but what may be a surprise is that devices powered by the Snapdragon 8 Gen 1 are due to arrive almost immediately.
Qualcomm informs me that Snapdragon 8 Gen 1 will be utilized by an array of partners worldwide, including Black Shark, Honor, iQOO, Motorola, Nubia, OnePlus, OPPO, Realme, SHARP, Sony Corporation, vivo, Xiaomi, and ZTE, and the first wave of commercial devices featuring the platform are expected to arrive in market by the end of 2021.
Overall, the Snapdragon 8 Gen 1 appears to be a major step forward for Qualcomm. The platform's CPU, graphics and AI processing all get major performance boosts and increased efficiency, its wireless connectivity features are second to none, and Snapdragon 8 Gen 1's camera and imaging technologies will be unmatched in the smartphone market at launch. I l look forward to getting my hands on a device for testing soon.
Best Apple Deals of the Week: Save on MagSafe Chargers, 1Password Subscriptions, and iPads – MacRumors
This week we saw a variety of deals ranging from Apple's MagSafe charging accessories to its MacBook Air and iPad devices, as well as a notable discount on the first year of 1Password for new users. All of these deals are still available today.
MagSafe Charger
Note: MacRumors is an affiliate partner with some of these vendors. When you click a link and make a purchase, we may receive a small payment, which helps us keep the site running.
We kicked off this week by focusing on a trio of deals on Apple's MagSafe accessory lineup, headlined by the MagSafe Charger, which is still available for $34.00, down from $39.00. This isn't the lowest price we've ever seen, but it is one of the rare times we've seen any sort of markdown in 2022.
You can also get the MagSafe Battery Pack for $79.99 ($19 off) and the MagSafe Duo Charger for $114.97 ($14 off), both available on Amazon. The MagSafe Battery Pack has dropped even further compared to when we posted earlier in the week, when it was around $87.
MacBook Air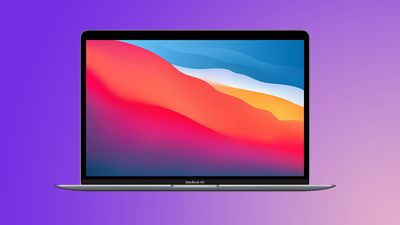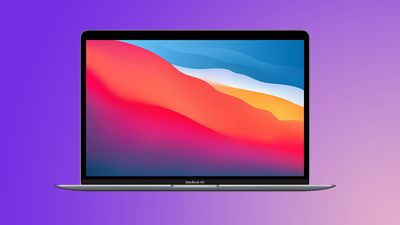 We shared a deal on the 2020 M1 MacBook Air (256GB) earlier this week, and today the Gold color option is still available at $899.99, down from $999.00. This is a second-best price on the MacBook Air, and shipping estimates right now sit in early to mid June.
iPads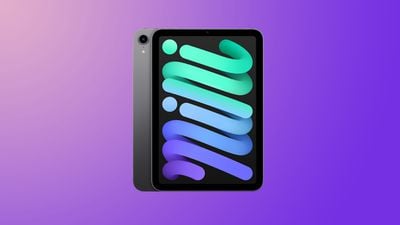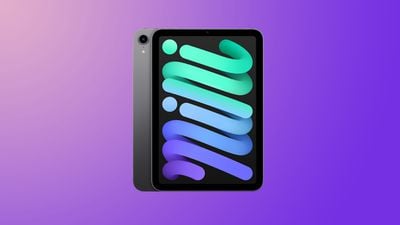 A pair of markdowns on the iPad and iPad mini 6 are still live today on Amazon as well, starting with the 64GB Wi-Fi iPad mini 6 for $409.00, down from $499.00. The 64GB Wi-Fi iPad is on sale for $309.00, down from $329.00.
1Password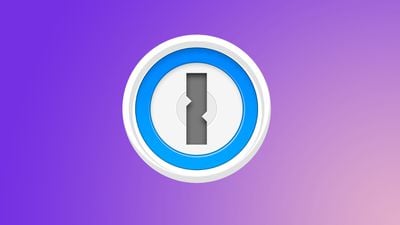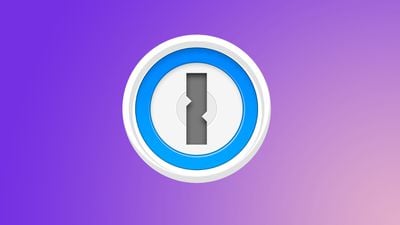 1Password this week is offering 50 percent off the first year of its Individual and Family Plans, only for new subscribers. To get the deal, head to 1Password's website and click "Try FREE for 14 days" on either the individual or family plan to create an account. Once your first year ends, regular pricing on the plan will return if you choose to renew.
Be sure to visit our full Deals Roundup to shop for even more Apple-related products and accessories.
Related Stories
Popular Stories
The Apple Watch 7 on sale for a record-low price is today's best Memorial Day deal – TechRadar
It's officially the weekend which means Memorial Day sales are up and running, and we've just spotted a can't-be-missed deal on the best-selling Apple Watch 7. Amazon has Apple's latest and greatest smartwatch on sale for $329 (was $399.99) (opens in new tab). That's the lowest price we've seen for the Apple Watch 7 and one of the best Memorial Day deals we've spotted so far.
The Apple Watch 7 was released in October of last year and features a 70% brighter Always-On display, faster charging, and 20% more screen area, making it easier to use and read. The design also got a refresh with softer and more rounded edges and new sizes of 41mm and 45mm. The Apple Watch 7 still includes all the nifty features of the Series 6 smartwatch, such as blood oxygen monitoring, an ECG app, and activity tracking.
While we've seen this record-low price on the Apple Watch 7 on Amazon before, the smartwatch has been sitting at a much higher $389 price tag for the past two weeks. We don't know how long this Memorial Day deal will stick around, so you should grab this bargain now before it's gone.
Memorial Day deal: Apple Watch 7
More Memorial Day deals
See more bargains with our Memorial Day TV sales roundup and our Best Buy Memorial Day sales guide.
Shop more offers with our roundup of the best cheap Apple Watch deals and you can see the best Apple Watch 7 deals that are happening right now.
Google Drive adds support for multi-text selection and file copy/paste shortcut – Android Authority
Edgar Cervantes / Android Authority
TL;DR
Google Drive adds multi-text selection.
Google Drive gains a shortcut to copy and paste files.
Google Drive has finally added support for two basic features, features it arguably should have had from the beginning.
The first major addition is multi-text selection, much like Microsoft Word. Unfortunately, unlike Word, Google Drive requires a total of four keyboard shortcuts to select multiple sections of text. Those shortcuts are:
– Ctrl + Alt + Shift + Left/Right arrow on Windows
– Ctrl + Cmd+ Shift + Left/Right arrow on Mac
Read more: How to use Google Drive
The second upgrade Google Drive received was a shortcut to copy and paste files. Fortunately, Google stuck with a much simpler, more familiar combination:
– Ctrl + C, Ctrl + X, and Ctrl + V on Windows
– Cmd + C, Cmd + X, and Cmd + V on Mac
These new upgrades are relatively minor, but go a long way toward closing the gap with Word, and provide a solid quality-of-life upgrade.