The latest news on COVID-19 developments in Canada – The Record (New Westminster)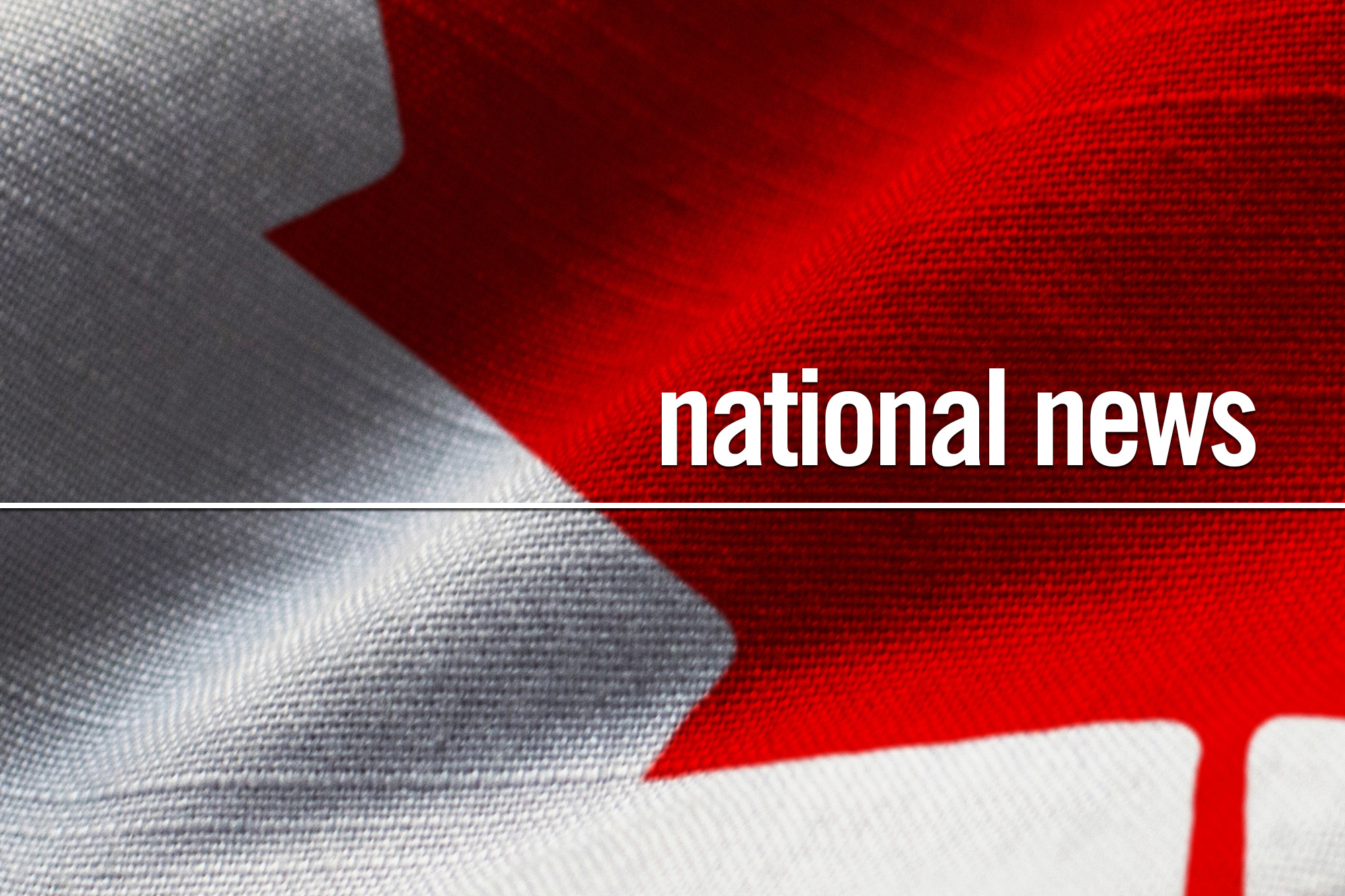 The latest news on COVID-19 developments in Canada (all times Eastern):
2 p.m.
Manitoba is reporting 181 new COVID-19 cases over the past 48 hours.
The province says the total released today includes cases from a day earlier, since it didn't issue a report on the Good Friday holiday.
Three cases have been removed from the province's overall tally due to data correction.
Manitoba is also reporting one new death — a woman in her 60s from the Winnipeg health region.
—
1:20 p.m.
New Brunswick is reporting nine new cases of COVID-19, bringing the province's active case count to 153.
Health officials say two cases are currently under investigation in the Saint John region and involve a pair in their 40s.
The other seven cases were identified in the Edmundston region — five infections are connected to previously confirmed cases and the other two are under investigation.
Health officials have also announced an outbreak at Résidence Rolande Long in Edmundston after identifying one case of the disease.
—
11:05 a.m.
Quebec is reporting 1,282 new cases of COVID-19 today and three additional deaths.
The Health Department says the number of hospitalizations declined by two to 501, while the number of people in intensive care rose by three to 124.
Public health authorities say 47,194 doses of vaccine were administered yesterday, for a total of 1,488,347.
Quebec has reported a total of 314,958 cases of COVID-19 and 10,684 deaths linked to the disease.
—
10:55 a.m.
Health officials in Nova Scotia are reporting four new cases of COVID-19 today.
Two cases have been identified in the central health region which includes Halifax — one is related to travel outside Atlantic Canada while the other is a close contact of a previously reported case.
The other two infections were found in the eastern zone and are both related to out-of-region travel.
Nova Scotia now has 32 active cases of COVID-19.
—
10:45 a.m.
Ontario's daily COVID-19 case count is back up over 3,000 as new public health measures take effect across the province.
Government figures show 3,009 new virus infections today and 3,089 yesterday, a day on which the province paused data sharing for the Good Friday holiday.
Ontario also recorded 39 new deaths linked to COVID-19 over the 48-hour stretch.
A provincewide shutdown that shutters personal services and suspends in-person dining at Ontario restaurants went into effect early this morning.
Both essential and non-essential retailers can stay open with capacity limits of 50 and 25 per cent, respectively, while schools will stay open during the 28-day shutdown.
—
This report by The Canadian Press was first published April 3, 2021
The Canadian Press
Factbox-Latest on the worldwide spread of the coronavirus
(Reuters) -A recent surge in COVID-19 cases could see major parts of Japan slide back into states of emergency with authorities in Tokyo and Osaka looking at renewed curbs, while quarantine-free travel started between Australia and New Zealand for the first time in more than a year.
DEATHS AND INFECTIONS * Eikon users, see COVID-19: MacroVitals https://apac1.apps.cp.thomsonreuters.com/cms/?navid=1592404098 for a case tracker and summary of news.
EUROPE
* The number of coronavirus patients in intensive care units in France edged up on Sunday, amid a nationwide lockdown to try to stem a third wave of infections.
* British scientists launched a trial which will deliberately expose participants who have already had COVID-19 to the coronavirus again to examine immune responses and see if people get reinfected.
* Italy will ease curbs in many areas from April 26, warning caution was still needed to avoid any reversals in the reopening of many long-shuttered activities.
AMERICAS
* Just more than half of U.S. adults have now received at least one COVID-19 vaccine dose, data from the U.S. Centers for Disease Control and Prevention showed on Sunday, with nearly 130 million people aged 18 years or more having received their first shot.
* Dr. Anthony Fauci on Sunday predicted that U.S. health regulators will end the temporary pause on distributing Johnson & Johnson's COVID-19 vaccine, adding he expects a decision could come as soon as Friday.
* Canada will present a budget with billions of dollars for pandemic recovery measures as COVID-19 infections skyrocket, C$2 billion ($1.6 billion) toward national childcare, and new taxes on luxury goods.
* The Canadian province of Ontario will begin offering AstraZeneca's COVID-19 vaccine on Tuesday to people turning 40 or older this year.
* Venezuelan President Nicolas Maduro said on Sunday the government has made a second payment to the World Health Organization's COVAX initiative to access around 11 million COVID-19 vaccines.
ASIA-PACIFIC
* India's capital New Delhi recorded 25,500 coronavirus cases in a 24-hour period, with about one in three people tested returning a positive result, its chief minister said, urging the federal government to provide more hospital beds to tackle the crisis.
* Pfizer CEO Albert Bourla has agreed to Japanese Prime Minister Yoshihide Suga's request to supply additional doses of the COVID-19 vaccine, the vaccine minister of Japan said on Sunday.
MIDDLE EAST AND AFRICA
* The coronavirus variant discovered in South Africa can break through the protection provided by Pfizer and BioNTech's COVID-19 vaccine to some extent, a real-world data study in Israel found.
* Vaccination against COVID-19 is a requirement to perform the Umra pilgrimage to Mecca, Saudi state TV said on Sunday, citing a government official.
* Tunisia on Saturday announced the closure of all schools until April 30, as well as restrictions on movement, to slow the spread of the novel coronavirus.
MEDICAL DEVELOPMENTS
* China's Sinovac COVID-19 vaccine was 67% effective in preventing symptomatic infection, data from a huge real-world study in Chile has shown, a potential boost for the jab which has come under scrutiny over its level of protection against the virus.
ECONOMIC IMPACT
* Asian shares hovered near 1-1/2 week highs on Monday, helped by expectations monetary policy will remain accommodative the world over, while COVID-19 vaccine rollouts help ease fears of another dangerous wave of coronavirus infections. [MKTS/GLOB]
(Compiled by Krishna Chandra Eluri, Devika Syamnath and Milla Nissi; Edited by William Maclean, Anil D'Silva and Subhranshu Sahu)
New Zealand says 'uncomfortable' with expanding Five Eyes
SYDNEY (Reuters) – New Zealand said it is "uncomfortable" with expanding the role of the Five Eyes, a post-war intelligence grouping which also includes the United States, Britain, Australia and Canada, recently criticised by China.
China is New Zealand's largest trading partner, and Foreign Affairs Minister Nanaia Mahuta said in a speech that New Zealand sought a predictable diplomatic relationship.
New Zealand will find it necessary to speak out on issues where it does not agree with China, including developments in Hong Kong and the treatment of Uyghurs in Xinjiang, she said in a speech on Monday to the government-funded New Zealand China Council.
In later comments to media reported by New Zealand's Newshub, Mahuta said New Zealand didn't favour invoking the Five Eyes for "messaging out on a range of issues that really exist out of the remit of the Five Eyes".
"We are uncomfortable with expanding the remit of the Five Eyes," she said.
China's foreign ministry has repeatedly criticised the Five Eyes, after all members issued a joint statement about the treatment of Hong Kong pro-democracy legislators in November.
Last month, Chinese foreign ministry spokeswoman Hua Chunying said "the Five Eyes have taken coordinated steps to gang up on China", after Australia and New Zealand issued a joint statement on Xinjiang.
Last year, the Five Eyes discussed cooperation beyond intelligence sharing, including on critical technology, Hong Kong, supply chains and the COVID-19 pandemic, according to a statement by Australia's Foreign Minister Marise Payne in 2020.
Mahuta's office told Reuters it couldn't provide a copy of her comments on the Five Eyes.
Payne will travel to New Zealand on Wednesday for meetings with Mahuta and Prime Minister Jacinda Ardern, the first diplomatic visit between the neighbouring countries since borders reopened both ways.
Canberra has recently endured a rockier relationship with Beijing than Wellington, with Australia's trade minister unable to secure a call with his Chinese counterpart as exporters were hit with multiple trade sanctions from China.
A diplomatic dispute between China and Australia worsened in 2020 after Canberra lobbied for an international inquiry into the source of the coronavirus pandemic.
China and New Zealand upgraded a free trade agreement in January, when, Mahuta said, trade ministers had held a "constructive" call.
(Reporting by Kirsty Needham; Editing by Michael Perry)
Australia to hold inquiry to examine military suicides
By Colin Packham
CANBERRA (Reuters) – Australia will hold a Royal Commission to examine suicides among serving and former military personnel, Prime Minister Scott Morrison said on Monday, bowing to public pressure to find ways to stem a mounting toll.
More than 500 have died from suicide since 2001, government data shows, a statistic that has fuelled public anger, including among the prime minister's own Liberal party.
"I think and I hope it will be a healing process," Morrison told reporters in Canberra, as he announced his call for a commission to be set up.
"I hope it will be a process by which veterans and families can find some comfort, but it obviously can't replace the loss."
The issue became prominent in Australia following a high-profile campaign by Julie-Ann Finney, whose son David, a former naval petty officer, committed suicide in 2019 after he had earlier been deployed to Iraq, East Timor and Bougainville.
Australian troops have been involved in conflicts in Iraq and Afghanistan, and deployed for humanitarian missions in the Pacific.
The United States, Britain and Canada are also exploring ways to reduce suicide rates among serving and former military personnel.
Morrison said he hopes the Royal Commission will begin hearings later this year. Final recommendations are expected in 2023, he said. A permanent national commissioner will be tasked with ensuring the recommendations are enforced.
(Reporting by Colin Packham; Editing by Simon Cameron-Moore)