Top Stories: Mac Studio and Studio Display Now Available, iOS 15.4 Released, and More – MacRumors
Following last week's Apple event, this week remained busy with the launch of all of the hardware introduced at the event, as well as the next round of operating updates.

Ahead of Friday's hardware launch, we saw early media reviews of the Mac Studio, Studio Display, iPad Air 5, iPhone SE 3, and even some hands-on looks at the new green iPhone 13 and iPhone 13 Pro colors.
We also saw the public release of iOS 15.4 and associated updates with a bunch of new features including the long-awaited Universal Control, so read on for all of the details on these stories and more!
Mac Studio Reviews: Faster Than a $13,000 Mac Pro
Just over a week after Apple introduced the Mac Studio, the first reviews of the desktop computer have surfaced.

The first Mac Studio reviews have been overwhelmingly positive, with reviewers praising the computer for its impressive performance. When configured with Apple's new M1 Ultra chip, the Mac Studio is faster than a Mac Pro with a 28-core Intel processor, which costs $12,999.
Apple began accepting Mac Studio pre-orders last week ahead of a launch on Friday, March 18. Mac Studio pricing starts at $1,999 with an M1 Max chip and at $3,999 with an M1 Ultra chip.
Apple to Improve Studio Display's Camera in Software Update After Several Poor Reviews
The first reviews of Apple's Studio Display are out, and one common criticism among reviewers was that the webcam's image quality ranges from equivalent to an "old BlackBerry" to downright "awful."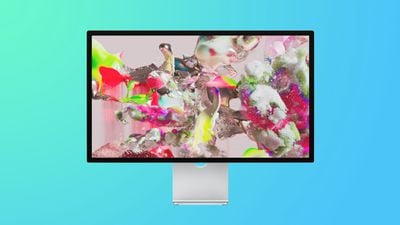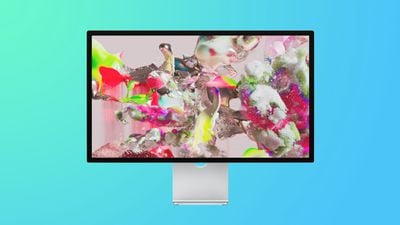 In response, an Apple spokesperson said the company "discovered an issue where the system is not behaving as expected" and will be "making improvements in a software update," without specifying further.
iPhone SE 3 Reviews: Impressive Performance in a 'Tired Design'
While reviews of the third-generation iPhone SE praised the addition of a faster A15 chip and 5G support at a budget-friendly $429 price point, the device still has the same design as the iPhone 8 from 2017.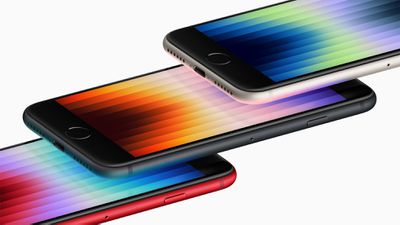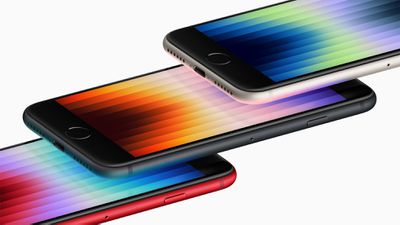 Other key features of the new iPhone SE include longer battery life, more durable glass, new camera features, the return of a 256GB storage option, and an increased 4GB of RAM.
iPad Air 5 Reviews: Great Value With M1 Chip From $599
The new fifth-generation iPad Air began arriving to customers on Friday and, ahead of the launch, the first reviews of the device were shared online while we've already started to go hands-on with our own unit.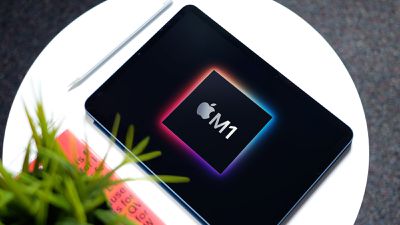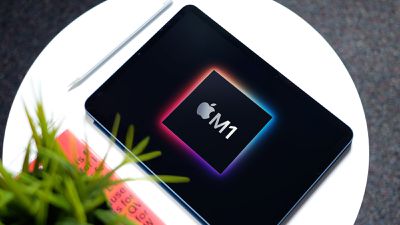 Overall, the new iPad Air remains a great value, with performance now on par with the iPad Pro thanks to the addition of the M1 chip. The new iPad Air also features 5G connectivity on cellular models, an upgraded 12-megapixel front camera with support for Center Stage, up to a 2x faster USB-C port for data transfer, new color options, and more.
iOS 15.4 Released: Here is Everything New
Apple this week released iOS 15.4 and iPadOS 15.4 to the public following nearly two months of beta testing, and there are several new features for iPhone and iPad users to check out.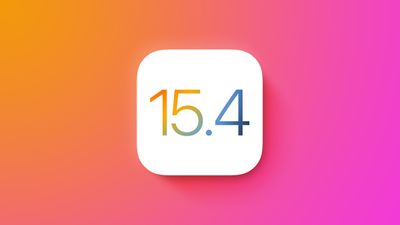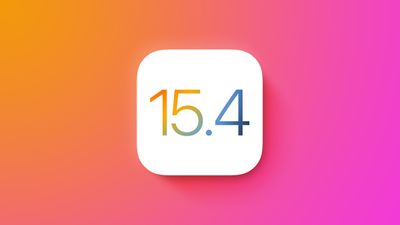 Notably, iOS 15.4 lets you unlock an iPhone with Face ID while wearing a mask, with no Apple Watch required. This is just one of many new features, so be sure to check out our list of everything that is new in iOS 15.4.
Other releases this week included macOS 12.3, watchOS 8.5, tvOS 15.4, and HomePod software version 15.4.
Kuo: Only iPhone 14 Pro Models to Get A16 Chip, Standard Models to Retain A15
Only the iPhone 14 Pro and iPhone 14 Pro Max will receive Apple's latest A16 Bionic chip later this year, with the two lower-end iPhone 14 models to stick with the A15 chip, according to analyst Ming-Chi Kuo.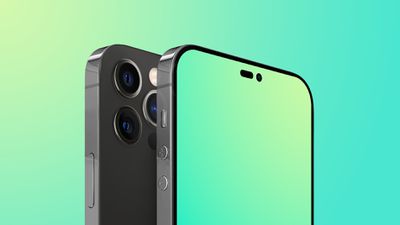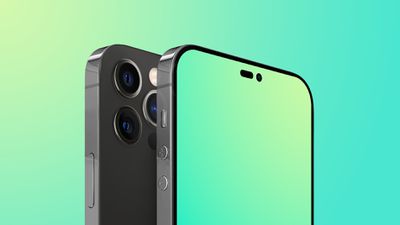 Should this information be accurate, it seems plausible that Apple might only offer a new chip with the "Pro" models, and then that chip would trickle down to the two cheaper ‌iPhone‌ models the following year.
Each week, we publish an email newsletter like this highlighting the top Apple stories, making it a great way to get a bite-sized recap of the week hitting all of the major topics we've covered and tying together related stories for a big-picture view.
So if you want to have top stories like the above recap delivered to your email inbox each week, subscribe to our newsletter!
Google's AI generated music is unsurprisingly great – MobileSyrup
Google has shared a new AI research project called MusicLM that uses AI to make music, and it's the latest AI to make artists scared for their jobs.
You can't use this tool publically like ChatGDP, but Google has shared a ton of samples attached to a research document. These range from small ten-second snippets to full-length five-minute songs.
This tool takes simple text inputs or a person humming and turns that into beautiful music. You can even use a sequence of text prompts to write a song that changes over time. After listening to a couple, the AI doesn't recreate human music perfectly since it can't do voices well, but the beats are always interesting and melodic, to say the least. I'd also expect Google to make this much better at human singing soon.
MusicLM really shines by recreating soft beats like melodic techno and relaxing jazz. There are five-minute samples of each genre near the top of the research paper's sample zone, and they are worth a listen.
There's no word when or how Google will release this fully, but as we extend further into the AI world, it seems like no creative pursuits are safe.
Source: Google Research
Samsung Galaxy S23 Ultra: Launch Date, Specs And Twitter Reactions – AugustMan HongKong
.btt_modal_content
background-color: #fefefe;
margin: 15% auto;
padding: 20px 40px;
border: 1px solid #888;
width: 35%;
.btt_modal
display: none;
position: fixed;
z-index: 1111;
left: 0;
top: 0;
width: 100%;
height: 100%;
/* overflow: auto; */
overflow: hidden;
background-color: rgb(0, 0, 0);
background-color: rgba(0, 0, 0, 0.4);
.btt-close
color: #aaa;
float: right;
font-size: 28px;
font-weight: bold;
.btt-close:hover,
.btt-close:focus
color: black;
text-decoration: none;
cursor: pointer;
.btt_text-center
text-align: center;
.btt_title
margin-bottom: 0px;
line-height: 49px;
margin-top: 1rem;
margin-bottom: 0rem;
background: #ffffff;
color: var(–primary);
text-align: center;
.btt_sub-title
font-weight: 400;
color: #000000;
text-transform: none;
line-height: 1;
margin-top: 0rem;
margin-bottom: 2rem;
text-align: center;
.btt_newsletter-wrap [type="email"]
padding: 15px 10px;
border: 2px solid #000;
box-shadow: none;
font-size: 18px;
color: #000;
width: 95%;
margin: 0px;
.btt_button
padding: 15px 30px;
cursor: pointer;
font-size: 18px;
color: #ffffff;
width: 100%;
border: none;
border-radius: 5px;
background-color: #999999;
.btt_button:active,
.btt_button:focus,
.btt_button:hover
background-color: #000;
.btt_checkbox
margin: 1rem 0rem 1.5rem 0rem;
.btt_checkbox [type="checkbox"]
width: auto;
display: inline;
.btt_checkbox label
cursor: pointer;
user-select: none;
display: inline-block;
font-size: 14px;
@media(max-width: 767px)
.btt_modal_content
background-color: #fefefe;
margin: 15% auto;
padding: 20px 20px;
border: 1px solid #888;
width: 80%;
/* Could be more or less, depending on screen size */
.btt_sub-title
font-size: 14px;
.btt_newsletter-wrap [type="email"]
padding: 10px 10px;
font-size: 14px;
.btt_button
padding: 10px 30px;
@media(min-width: 1200px)
.btt_modal_content
background-color: #fefefe;
margin: 15% auto;
padding: 20px 20px;
border: 1px solid #888;
width: 60%;
/* Could be more or less, depending on screen size */
@media(min-width: 1366px)
.btt_modal_content
background-color: #fefefe;
margin: 15% auto;
padding: 20px 20px;
border: 1px solid #888;
width: 50%;
/* Could be more or less, depending on screen size */
@media(min-width: 1400px)
.btt_modal_content
background-color: #fefefe;
margin: 15% auto;
padding: 20px 20px;
border: 1px solid #888;
width: 35%;
/* Could be more or less, depending on screen size */
.btt_image_cloned
max-width:100%;
height:auto;
.grecaptcha-badge
visibility: hidden !important;
Specialized shutters pioneering women's apparel brand – Canadian Cycling Magazine
Specialized is shutting down the pioneering women's apparel brand, Machine For Freedom. MFF, founded by Jenn Kriske in 2013, built a strong following for promoting a more inclusive vision of the women's cycling community.
MFF was one of the first brands to seriously develop women's riding clothing outside of the traditional, race-focused sizing of most apparel lines. In the years since, other brands have broadened their lines to match the example set by Machined For Freedom.
The boutique California-based apparel brand was bought by Specialized in 2018. Going into the fifth year of partnership, the global bike brand is now disbanding MFF. The news was met with an outpouring of support from riders as well as other women's clothing brands that have followed in MFF's tire tracks.
The end of Machines For Freedom is the latest in a series of big changes for Specialized. Specialized also announced significant layoffs earlier this year as well as shutting down most of its long-running ambassador program.
MFF founder Jenn Kriske posted this note to the brand's community on Instagram:
"It is with a heavy heart that I make this announcement. After eight incredible years, the difficult decision was made to shutter the Machines For Freedom brand.
I am tremendously grateful for everything this brand and this community has accomplished in that time. Our influence in the industry is undeniable, and our industry-leading fit process changed the game for women riders in all shapes and sizes. While the brand will no longer exist, the community – and what we built together – will. What we built is bigger than any single brand or company, and I am eternally grateful to be a part of it.
Machines For Freedom is bigger than cycling.
Always has been.
Always will be."