Top Super Bowl searches: J-Lo, chicken wings, and keto curry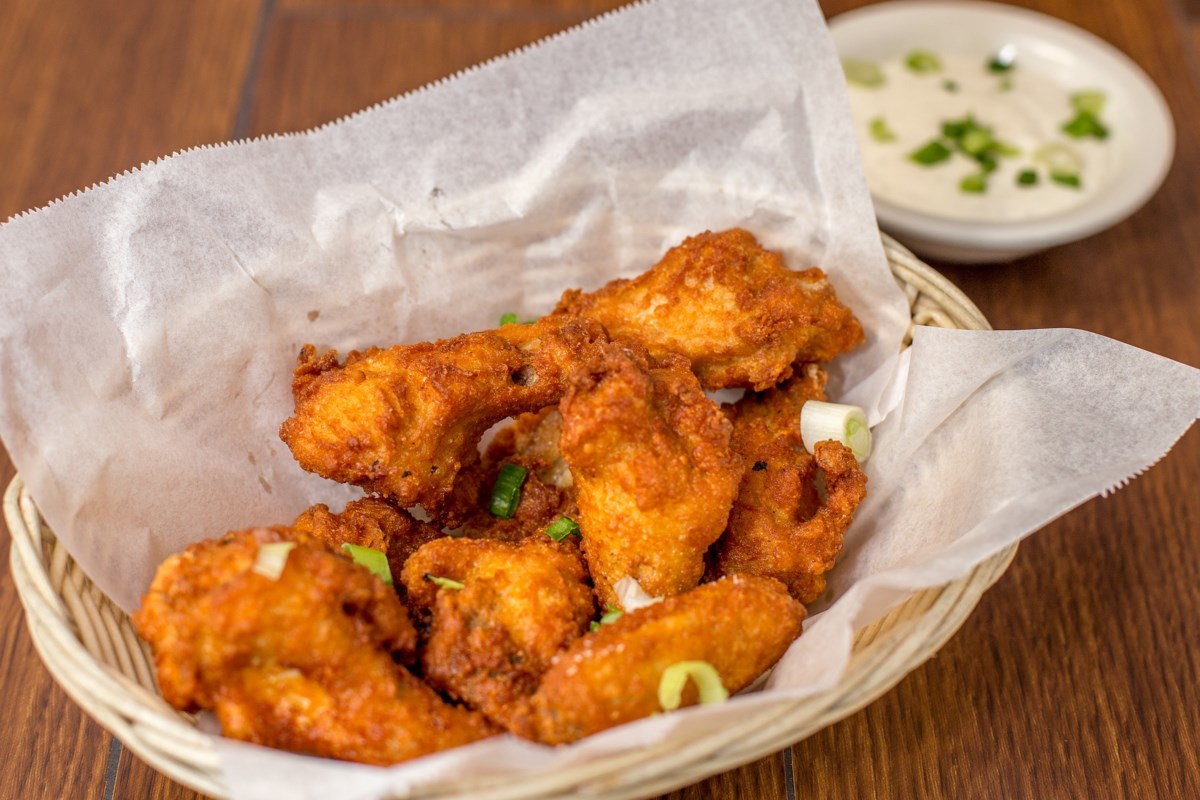 Sports fans across the globe are gearing up to watch Super Bowl LIV on Sunday night, and Canadians are among them.
But ahead of the match, fans have taken to Google to search for everything from party food to half-time shows to who's going to win the big game.
"We're taking a look at what's called aggregated data so in order for something to even be classified as a trend there has to be a certain threshold of Canadians looking for a subject," says Alex Hunnings Klein, a trends expert with Google Canada.
Across the country, Google took a look at what foods Canadians were planning to cook up for their Super Bowl parties and get-togethers.
"We went across the country looking for the most searched SuperBowl foods of each province, and it certainly brought back a pretty eclectic menu," Hunnings Klein tells NEWS 95.7's The Sheldon MacLeod Show.
In Nova Scotia, classic Super Bowl food chicken wings came out on top. But other provinces had more unique offerings, like keto curry in P.E.I.
"I think what's super interesting about this list is that it's a great sort of taking a look at some of the different diet trends you see," Hunnings Klein explains.
Quebec was also in the chicken wings camp, while Alberta, Ontario, Yukon, and New Brunswick were searching dips of various kinds, from buffalo chicken to spinach.
A few more surprises rounded out the food category, with Newfoundland and Labrador searching largely for Korean short ribs, and Saskatchewan in favour of bruschetta.
"It's absolutely tasty and delicious but it sort of does vary. Some of those staples of a SuperBowl menu might, for example, be chicken wings, hot dogs, hamburgers," Hunnings Klein says.
Canadians were also curious about who might come out on top in the Super Bowl between the San Francisco 49ers and the Kansas City Chiefs.
In Nova Scotia, the 49ers are getting the most support, but Google trends say Canadians were divided across the country.
"We see sort of a country divided," says Hunnings Klein. "Which is interesting if you think about last year because wall to wall last year the searches indicated an interest in the Patriots."
In the 49ers camp with Nova Scotians are B.C., Alberta, and Saskatchewan, while Quebec, Newfoundland, New Brunswick, N.W.T., and Yukon are rooting for the Chiefs, and Ontario and P.E.I. remain undecided.
Hunnings Klein also says that Canadians have been curious about the Super Bowl halftime show, which this year features Shakira and Jennifer Lopez.
"We're seeing a lot of questions for example, around what songs will J-Lo sing? She certainly has a vast catalogue of songs that are super catchy. Same with Shakira," she says.
And for those who aren't interested in watching the game, Google has been seeing an uptick of searches for Super Bowl ads.
"Not only do they get a huge amount of viewership now in certain cases before the show and after the show, but for years onwards," says Hunnings Klein. "The ads that have been made for the SuperBowl have ostensibly changed advertising, and there's numerous examples of how that is."
For more info and data from Google trends related to Super Bowl LIV, click here.
Overwatch 2 season 2: New game modes, holiday skins revealed
Overwatch 2's second season and new tank hero Ramattra arrive on Dec. 6, and a new trailer for the free-to-play game's new content shows what else players can expect in season 2. That includes a new Zeus-themed mythic skin for Junker Queen, Greek mythology-inspired skins for other heroes, a new Escort map, and the return of two classic Overwatch holiday events.
Season 2 of Overwatch 2 will also include a new limited-time event called Battle for Olympus, which runs Jan. 5-19, 2023. The trailer doesn't offer much in the way of specifics, but it does appear to take place on the game's Ilios map and includes Junker Queen calling down team-wiping lightning strikes. The Greek gods theme for the game's second battle pass appears to include new skins for Roadhog (Cyclops), Ramattra (Poseidon), Lúcio (Hermes), Widowmaker (Medusa), Reinhardt (Minotaur), and Pharah (Hades). Junker Queen's new mythic skin will likely be the end-of-battle-pass reward, similar to Genji's Cyber Demon skin from season 1.
A closer look at Overwatch 2's season 2 skins, some of which will be available through the battle pass, others through the in-game store, are in the gallery below:
Elsewhere in the trailer, we get a peek at new holiday cosmetics for Bastion, who appears to be getting a gingerbread house-inspired skin for Winter Wonderland 2022 (which runs Dec. 13 to Jan. 4), and Mei, who is getting a rabbit-themed skin for Lunar New Year 2023 (which runs Jan. 17 to Feb. 6).
But the bigger gameplay additions come in the form of Ramattra, who will be included as part of season 2's battle pass, and a new Escort map, Shambali, set in the Himalayan peaks.
Overwatch executive producer Jared Neuss said earlier this month that, in response to season 1 of Overwatch 2, Blizzard wants players "to feel more rewarded" for playing the game in future seasons. Neuss hinted at more free skins that can be earned by playing events — like Battle for Olympus — and by watching streamers on Twitch.
Overwatch 2 is available now on Nintendo Switch, PlayStation 4, PlayStation 5, Windows PC, Xbox One, and Xbox Series X.
'Super Mario' Movie Trailer Sparks Mass Mockery Of Chris Pratt
Another trailer for the hotly anticipated Super Mario movie has hit the internet; the film looks gorgeous, and surprisingly faithful to the wonderfully weird lore of the games. If there's a single criticism to be made, it's Chris Pratt's "Mario" voice.
It's become something of an internet tradition to pile on Chris Pratt after the release of a popular trailer (usually a Marvel movie), and the Super Mario movie provided Pratt's haters with plenty of material.
Most of the voice actors we hear in the trailer match their characters perfectly; Charlie Day nails Luigi's anxiety, Anya Taylor-Joy is a soft, determined Peach, and Jack Black is clearly having a blast playing Bowser (and putting effort into crafting a gruff, distinctive voice).
Pratt, on the other hand, is saying Mario's dorky little catchphrases using his regular voice, and it's a little uncanny.
There's nothing wrong with Pratt's voice, exactly; the man has "generic main character" energy, and that matches the essence of Mario, an empty vessel inhabited by the player. But it is strange to hear Pratt's voice emerge from such an iconic character.
Obviously, kids watching this movie aren't going to care – to them, Pratt will be Mario. On Twitter, however, adult Super Mario fans weren't impressed.
But Pratt's flat voice acting wasn't the sole inspiration for the pile on. Over the years, Pratt has gained a reputation as a staunch conservative and Evangelical Christian; at one point, actor Elliot Page called him out on Twitter, claiming that Pratt belonged to a church that is "infamously anti-LGBTQ."
The church in question was believed to be Hillsong Church, which does view homosexuality as "sinful." Guardians of the Galaxy director James Gunn once corrected the record on Twitter, insisting that Pratt didn't deserve his bad reputation, while Pratt himself later claimed to have never attended the church, and even described himself as "not a religious person."
Marvel fans didn't buy it, and regularly post tweets and memes that frame Pratt as a homophobic MAGA-enthusiast (for the record, Pratt has never made a disparaging comment about the LGBT community). After the Mario trailer showed a scene featuring Rainbow Road, Pratt's haters took the opportunity to crack a well-worn joke.
As for being religious, well, Pratt's Instagram is filled with posts that praise God; there is even a photo of him dragging a large metal crucifix up a mountain, which seems like a religious thing to do. At the 2018 MTV Movie & TV Awards, Pratt famously went on a lengthy tangent about God, Jesus, and the power of prayer.
While he might never have attended Hillsong Church, Pratt did mention in an interview that he plays golf with Chad Veach, the pastor of Zoe Church. Veach previously told The New York Times that he modeled Zoe Church after Hillsong Church, and was involved in the 2017 film The Heart of Man, a docudrama on "sexual brokenness" which aligns homosexuality with porn addiction and infidelity.
Pratt's haters might be on to something. Or maybe they just find the actor kind of annoying, and the mass mockery has become a running joke.
Whether Chris Pratt is unfairly maligned, or not, he's not a great fit for Mario; the man should have practiced that voice before he got to the recording studio.
Are Folding Phones Really a Good Choice for Mobile Gamers?
One of the latest developments in smartphone technology is the foldable phone. A foldable phone is basically a smartphone that comes with what is known as a folding form factor technology that enables the device to be folded, often in half. Some folding smartphones come with a flexible display, whereas other designs come with several touchscreen panels on a hinge.
They are great for the more graphically demanding, high-end video games, and they are also great for playing state-of-the-art live dealer casino games at licensed casino sites, such as LeoVegas Canada. One of the most popular foldable smartphones on the market today is the Samsung Galaxy Z Fold 4, which some of you may already be familiar with by now. The question being asked here is, are folding phones really a good choice for mobile gamers?
Are foldable phones any good for gaming?
The difference between some folding smartphones out there today and regular-sized smartphones is that when a foldable phone is unfolded, the screen is square in appearance and not rectangular, which is how almost every smartphone in the world appears. Games have been designed to be played across rectangular-sized screens, not square screens.
There are pros and cons for both when it comes to gaming, and in most games that are played across a foldable phone screen, the main thing that you will notice is that there is more space in the background. The landscape appears bigger in all directions. The gameplay has remained largely unchanged, so it's just down to an individual's personal preference.
Some players like to game on a foldable phone and watch the action across a square screen, and others still prefer to play on the standard-size smartphone screen. However, it seems that the vast majority of mobile games are actually in favour of gaming from a traditional smartphone and not a foldable smartphone.
A look at some of today's best foldable smartphones
Some of today's best foldable smartphones that are great for gaming in 2022 include a variety of Samsung, Motorola, and Huawei devices, such as the:
Samsung Galaxy Z Fold 4
Samsung Galaxy Z Fold 3
Samsung Galaxy Z Fold 2
Huawei Mate XS
Motorola Razr 2020
If you're not a fan of foldable smartphone devices, and if you're looking to become more actively involved in mobile gaming, some of the other popular smartphone devices for gaming in 2022 to keep an eye out for are the following:
Nubia Red Magic 7
Xiaomi Black Shark Pro 5
Asus ROG Phone 6D
Asus ROG Phone 5
Apple iPhone 14 Pro Max
Sony Xperia 1 IV
Samsung Galaxy S22 Ultra
What are the best games to play on foldable smartphones?
There are literally too many great games for playing on your foldable smartphone to list individually here, so here are just some of the most popular foldable smartphone games to keep an eye out for in 2022. They include hit titles, such as Call of Duty Mobile, Pokémon GO, Raid: Shadow Legends, Monument Valley, Among Us, Alto's Odyssey, Forge of Empires, League of Legends: Wild Rift, and Apex Legends Mobile. In addition to these great games, top-rated casino games, such as blackjack, roulette, slots, and video poker, also look fantastic on foldable phones.
Are foldable phones worth getting for gaming?
As mentioned, it all boils down to personal preference. You can see what mobile gaming from a smartphone looks like before spending hundreds of dollars on a device that you may not like by heading to YouTube. Famous live streamers have also uploaded lots of videos of themselves gaming from foldable smartphones on the Twitch video gaming site. The good thing about foldable smartphones is that the games look great. The only real downside is that these handsets still aren't cheap. They are more expensive than your average smartphone.