Twitter Investigating Global Outage of Platform
SAN FRANCISCO, California: Twitter was restored Thursday evening after a technical problem caused a global outage of nearly two hours on the social media platform used by hundreds of millions worldwide.
The outage marked a new setback for the company, which for the past two days has been fending off accusations of bias over its decision to block a news report critical of Democratic White House candidate Joe Biden.
"We are continuing to monitor the issue, and things appear to have returned to normal," Twitter's application programming interface site said at 0011 GMT Friday.
The California-based company tweeted earlier: "We had some trouble with our internal systems and don't have any evidence of a security breach or hack."
According to downdetector.com, users on every continent had reported being unable to use the platform, but the outages were concentrated on the east and west coasts of the United States, as well as Japan.
The outage appeared to have started around 2130 GMT.
The Twitter shutdown came at a delicate moment. The company this week took the dramatic step of reducing the reach of a New York Post article critical of Biden, drawing a harsh rebuke from conservatives.
Thursday's outage was the latest technical breakdown to knock Twitter offline. The platform experienced an hour-long outage in July 2019, one lasting several hours a year ago and yet another last February.
More worrisome are hacking attacks on popular social media platforms like Twitter.
In July, prominent Americans including former president Barack Obama, Amazon founder Jeff Bezos, Microsoft founder Bill Gates and Tesla chief Elon Musk saw their Twitter accounts hacked.
The attack targeted at least 130 accounts, with tweets posted by the intruders duping people into sending $100,000 in Bitcoin, supposedly in exchange for double the amount sent.
Several people aged 17 to 22 have since been charged for the hack, in which they targeted Twitter employees for personal passcodes to get into the company's internal systems.
In September 2019, Twitter experienced a brief but embarrassing attack: the account of its founder Jack Dorsey was hacked and erratic and offensive messages were posted from it.
Source:- Arab News
Innovative app could be 'game-changing' for local tourism – BayToday.ca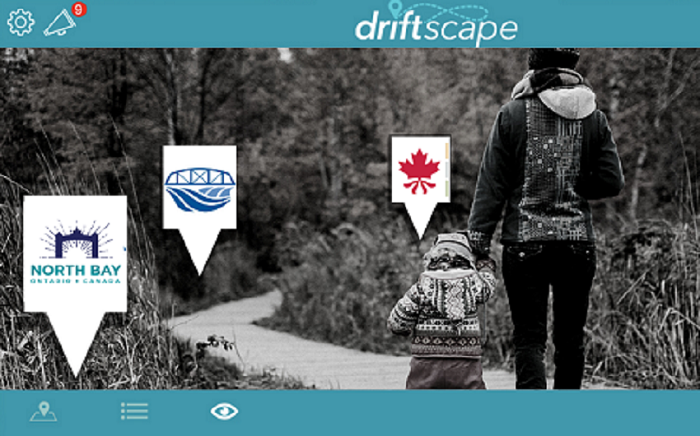 Despite the harsh reality tourism is facing — Statistics Canada reports spending decreased by two-thirds in the second quarter in the midst of the COVID-19 pandemic — Tourism North Bay says it is possible for Canadian destinations to continue to thrive by embracing innovation.
To that end, Tourism North Bay is announcing it has joined forces with Driftscape, a Canadian-based travel app in an attempt to mitigate the uncertain outlook for the sector. Tourism North Bay touts an extensive plan designed to achieve a game-changing approach to tourism.
Executive Director Steve Dreany of Tourism North Bay says the pleased to partner with Driftscape to enhance our website planning capability with curated routes and itineraries. This brings to our visitors the very best offerings to ensure an enjoyable experience while exploring our open spaces."
Tourism North Bay says by mapping tours, hiking trails, local businesses, landmarks, and other fun activities on the Driftscapes app, North Bay continues to position itself as the "Gateway" to northern adventures through these unprecedented times.
Available on iOS and Android devices, Driftscape is an ad-free platform dedicated to making local culture easier to discover. The app acts as a personal guide and helps visitors explore their surroundings from the point of view of diverse local experts and also helps users discover places of interest, events, and tours.
Mobile users can begin exploring the gateway to northern adventures via the North Bay Driftscape app here. Developers say the app adds something extra to the visitor experience with its Augmented Reality mode (available only to iOS users).
Tourism North Bay states, "This innovative step toward creating virtual access to North Bay for its locals and visitors, is set to break COVID-19 tourism barriers and transform the way their visitors explore. It also allows North Bay to expand its geographic reach far and wide, helping them get a competitive edge over neighbouring cities while attracting new explorers to their picturesque destination."
Dreany adds North Bay has "implemented all the prescribed COVID-19 protective measures to ensure the safety of their visitors and locals alike."
Nokia to build moon's first 4G cell network for NASA program – GuelphToday
LONDON — Nokia says it has been tapped by NASA to build the first cellular communications network on the moon.
The Finnish telecommunications equipment maker said Monday its Nokia Bell Labs division will build a 4G communications system to be deployed on a lunar lander to the moon's surface in late 2022.
NASA is awarding $370 million to 14 companies to provide technology for the Artemis moon-landing program. The program's aim is to establish a long-term human presence on the moon as a warm-up for missions to Mars.
Nokia released more details of its involvement after an announcement last week by NASA, which said it was giving the company's U.S. unit $14.1 million for the network. The U.S. space agency is also funding other innovations in cryogenic fluid management, lunar surface innovation, and descent and landing capability.
Nokia's network will provide critical communications capabilities for tasks astronauts will need to carry out, like remote control of lunar rovers, real-time navigation and high-definition video streaming, the company said.
The equipment includes a base station, antennas and software and is designed to withstand harsh launches and lunar landings and extreme conditions in space.
Nokia is partnering with U.S. company Intuitive Machines, which NASA chose to build a small "hopper lander" that can access lunar craters and carry out high-resolution surveys of the lunar surface over a short distance.
"Reliable, resilient and high-capacity communications networks will be key to supporting sustainable human presence on the lunar surface," Nokia's chief technology officer, Marcus Weldon, said.
The Associated Press
NASA to collect dirt from the surface of an asteroid hundreds of millions of miles from Earth – National Post
Article content continued
"Bennu is a time capsule," Thomas Zurbuchen, the head of NASA's Science Mission Directorate, told the MIT Technology Review. "It has been out there for 4.5 billion years and carries the history of that environment with it."
While this would be the first attempt to collect dirt from Bennu, asteroid sample collection isn't new.
So far, Japan is the only country to successfully complete such a mission, after collecting a sample from the asteroid Itokawa in 2005, and then from asteroid Ryugu in 2018. However, while Japan's spacecraft Hayabusa 2 collected dust by firing high speed space bullets into the surface, NASA scientists are opting for another method, called TAGSAM — short for "touch-and-go acquisition mechanism."
The plan, which will take 4.5 hours to orchestrate, will see scientists carefully nudge OSIRIS-REx out of its orbit toward the asteroid's surface. They will use a natural feature tracking system that ensures the right location for landing and thrusters to match the spacecraft's speed with the asteroid's rotation to ensure it lands with correct contact and velocity.
As the spacecraft is directed towards the crater, the TAGSAM, a 3.35 metre-long arm with a collection head fitted on the end, is deployed. It will fire nitrogen gas onto the surface to stir up material toward the head for it to scoop — ideally particles that are two centimetres or smaller.
If the arm detects danger, it will execute an abort burn, launching the spacecraft away from the surface.