Vizio unveils 2020 product lineup including its first-ever OLED – MobileSyrup
Vizio is unveiling its new product lineup at CES 2020, which features its new 4K HDR TVs and its first ever OLED.
The company is joining LG and Sony by unveiling its first TV to feature an OLED panel. Additionally, the new 4K HDR TVs are designed to be fully optimized for the popular game consoles from Microsoft and Sony.
The lineup starts with a budget 40-inch V-Series and tops out at the 85-inch P-Series Quantum X, as outlined by The Verge.
A new 64-bit 1GHz ARM processor is being used to power many of the TVs, which Vizio claims will allow for improved 4K upscaling and better colour reproduction.
The higher end TVs will have the "IQ Ultra" processor, which uses artificial intelligence to learn picture optimizations. Another new feature is the "ProGaming Engine," which Vizio says will support 4K gaming at up to 120Hz.
All of the TVs in the new lineup are going to feature low input lag. Previously, one HDMI input has been better than others, but now the performance will be the same on every HDMI port. The Verge notes that Vizio is adding support for HDR10+, in addition to the standard HDR10, HLG and Dolby Vision.
Vizio is also going to introduce a new voice remote that will have its own voice command system. Users will be able to use it for basic TV controls, to search for content, launch apps and more.
The Vizio OLED will be available in 65 and 55-inch variants and will feature the usual perks of OLED such vibrant colour and perfect blacks. Additionally, these TVs will also have gaming features such as variable refresh rate along with smooth 4K at 120Hz.
The top of the line is still Vizio's P-Series Quantum X, which comes in 65, 75 and 85-inch models. It has up to 792 zones of local dimming LED backlighting, and brightness that can reach 3000 nits.
Next is the M-Series, which has been split into two variants. The M8 versions will be available in 55 and 65-inch sizes, which have 90 local dimming zones and brightness that can reach 800 nits. The M7 versions will be available in 65, 55 and 50-inch variants with 30 local dimming zones and brightness that can reach up to 600 nits.
Lastly, the V-Series models will be available in a variety of sizes ranging form 40 to 70-inches. These models won't have a number of features such as local dimming control of the LED backlight and quantum colour to keep the price low. However, they will still feature 4K support with full HDR compatibility and HDMI 2.1.
Vizio hasn't revealed any information about pricing, but we'll likely get more details as the lineup gets closer to being released.
Samsung Galaxy Note series will be axed eventually, but probably not next year – PhoneArena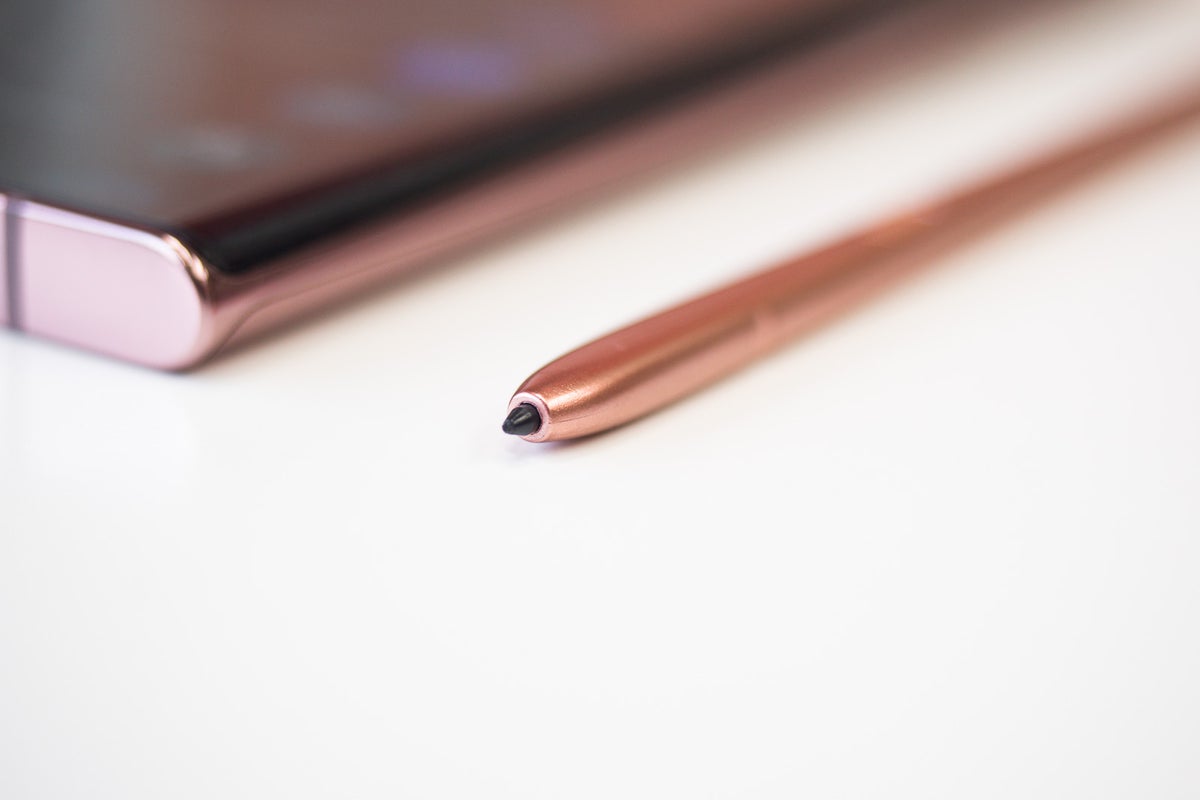 Next year's Samsung Galaxy Note 21 could be the last phone in the series, says a leaker.
Rumors have been circulating for quite some time that Samsung will
eventually merge
the Galaxy Note and S lines. The biggest differentiator between the two is the S Pen, and when reports claiming
Galaxy S21
will gain stylus integration emerged, those rumors
resurfaced
.
Samsung typically launches the S series smartphones in the first half of the year and the Note phones in the latter half. The company apparently wants to de-emphasize these flagships to sell more of its foldable Galaxy Z series phones.
Thus, it's likely that the Galaxy Note series will live another year, and this has also been backed up by display industry insider Ross Young.
The Galaxy Note 21 will apparently arrive in September 2021 and it will be unveiled alongside the Galaxy Z Fold 3 during an event that may take place in
June
.
The tipster goes on to say that the Z Fold 3 will be the star of the show, and if previous reports are to go by, the bendable phone will
also offer S Pen compatibly
.
We may also see Samsung release a relatively affordable foldable phone in 2021 to attract more consumers.
In a nutshell, 2021 could be the year when Samsung starts to lay the groundwork for replacing the Note series with the Z lineup.
M1 MacBook and Apple Watch with new design reportedly coming in 2021 – MobileSyrup
Despite releasing three new Mac devices with its own proprietary ARM-based M1 chip — the MacBook Air, 13-inch MacBook Pro and Mac mini — the computers look identical to their Intel counterparts.
According to Ming-Chi Kuo, an often reliable KGI Securities analyst, Apple is preparing to redesign its MacBook lineup and the Apple Watch in the second half of 2021. It's unclear if the M1-powered Mac mini will also get a redesign.
Beyond stating that a new design is coming, Kuo doesn't go into further detail regarding Apple's forthcoming M1 Mac and the Apple Watch aesthetic change. It makes sense for Apple to finally shift the look of the Apple Watch given that apart from reducing its bezels with the release of the Apple Watch Series 5, it's featured nearly the same design since its launch in 2015.
Kuo also states that Apple is experiencing better than expected demand for the iPhone 12 Pro and iPhone 12 Pro Max, and weaker sales of the iPhone 12 and the iPhone 12 mini. On the iPad side of things, Kuo says that the new iPad Air is selling well, and that 5G and mini-LED displays are coming to Apple's tablet line in 2021.
On a less positive note for Apple, Kuo says that AirPod shipments are lower than initially estimated, amounting to a five to 10 percent decrease year-over-year. Finally, Kuo says that Apple's often-rumoured AirPods 3 have been delayed from an early 2021 release to an April to June release window.
Source: MacRumors
Reliable Leaker Suggests Redesigned MacBooks in 2021 Will Include Both Apple Silicon and Intel Models – MacRumors
Reliable leaker known as "L0vetodream" has today suggested on Twitter that redesigned MacBooks coming in the second half of 2021 will include models with both Apple Silicon chips and Intel processors.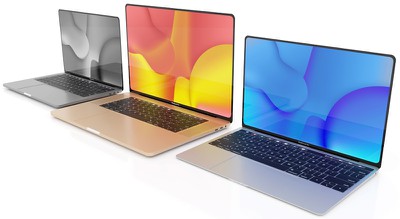 The brief Tweet came in response to a MacRumors article from earlier today, which outlined a report from Ming-Chi Kuo claiming that Apple plans to release redesigned MacBook models with ‌Apple Silicon‌ in the second half of 2021.
L0vetodream simply says that the MacBook redesigns expected in the second half of 2021 will not be only for ‌Apple Silicon‌ models, implying that the redesigns will also come to new Intel-based MacBooks.
Apple just released its first ‌Apple Silicon‌ Macs, which include the MacBook Air and lower-end configurations of the 13-inch ‌MacBook Air‌ and Mac mini. While the new MacBook Pro and ‌Mac mini‌ still have a few shortcomings relative to their more expensive Intel counterparts, they are demonstrating better performance in a number of core benchmarks, even matching or outperforming higher-end machines like the 16-inch MacBook Pro in some tasks.
As a result, L0vetodream's claim is a bit curious given that these rumored redesigned MacBooks are still more than six months away, which gives Apple time to improve the performance of ‌Apple Silicon‌ even further.
In announcing the transition to ‌Apple Silicon‌ chips for the Mac at WWDC in June, Apple said that the transition to ‌Apple Silicon‌ would take about two years and that new Macs with Intel processors were still in the pipeline.
We've already seen a few of those with updated 27-inch iMac models in August, and so many have assumed based on the competitive performance of Apple's M1 chip that most of Apple's Macs will be quickly moving solely to ‌Apple Silicon‌, with only specialized models like the Mac Pro and iMac Pro perhaps taking the full two years to make the transition.