Vizio unveils 2021 TV lineup with first OLED panel, new Elevate soundbar and more – MobileSyrup
Vizio has unveiled its 2021 lineup of TVs, including new V- and P-series models, an OLED screen and a first-of-its-kind 'Elevate' soundbar and more.
To start, Vizio announced new 'IQ Ultra' and 'IQ Active' processors powering its new TVs. These CPUs offer "pixel-level contrast enhancement" for improved depth and dimension, a smarter 3D colour engine for more vibrant colours and more. On top of that, the processors can more accurately scale HD and FHD resolutions to 4K, reduce noise and artifacts and create sharper, cleaner images.
Along with the new CPU is Vizio's ProGaming Engine, which adds support for variable refresh rate (VRR) and resolutions up to 4K and 120Hz. Additionally, the ProGaming Engine can help reduce input lag and latency. Of course, to make the most of these features, users will need a game console capable of pushing 4K at high frame rates.
Vizio's 2021 P-Series Quantum X model offers superb picture performance with up to 3000 nits of peak brightness and 800 nits full-screen brightness to help with contrast and performance with HDR content. Additionally, the P-Series Quantum X includes a full-array LED backlight with 792 zones of local dimming to achieve deeper blacks.
Vizio says the Quantum X has one of the best performing Quantum Dot panels on the market, offering 180 percent more colour. It's available in 65-, 75- and 85-inch sizes and features a sleek, bezel-less design.
There's also the P-Series Quantum model with 4K HDR picture quality, an IQ Ultra processor and 240 zones of local dimming, 1200 nits peak brightness available in both 65- and 75-inch sizes.
Both the P-Series Quantum and Quantum X include anti-reflective screens that eliminate glare and improve performance in bright rooms.
OLED, M-Series, V-Series and more
Vizio's OLED 4K HDR Smart TV will be available in 55- and 65-inch screen sizes and uses self-emitting pixels to create the best blacks and intense colours. Additionally, it runs on Vizio's IQ Ultra processor.
On top of that, Vizio touted the "bold, bezel-less" design of the OLED TV, with the border around the screen measuring at 4mm thick at the thinnest point.
Vizio says its 2021 M-Series lineup brings premium features to mid-range price points. The M-Series boats the 1I Active processor, support for 4K video and HDMI 2.1 inputs. There are 55- and 65-inch MQ8 Quantum models with 90 local dimming zones — double what was available on the M-Series last year — as well as 800 nits of peak brightness. The MQ7 models offer 30 local dimming zones.
All M-Series TVs include Vizio's ProGaming Engine and VRR.
Rounding out the 2021 lineup is the V-Series, Vizio's value offering. The V-Series offer 4K HDR picture in screen sizes ranging from 40- to 70-inches, HDMI 2.1 inputs with eARC and Vizio's IQ Active processor.
Additionally, Vizio says its 4K TV lineup now supports Dolby Vizion, HDR10 and HDR10+ and HLG.
As for the soundbar, Vizio says its new Elevate 5.1.4 soundbar uses built-in Dolby Atmos and DTS:X decoding and features 18 speakers across 10 total channels. The Elevate includes a soundbar and wireless subwoofer and a pair of rear surround speakers. Interestingly, the front speakers on the soundbar can rotate, allowing them to turn into up-firing speakers for more immersive sound.
Many of Vizio's new TVs will be available starting June 30th in the United States. There's no word on Canadian availability yet. The OLED 4K TV and Elevate soundbar will be available starting in the fall. You can learn more about the new TVs on Vizio's website.
Nintendo Treehouse Live Airs Friday With Reveal Of New WayForward Game – Nintendo Life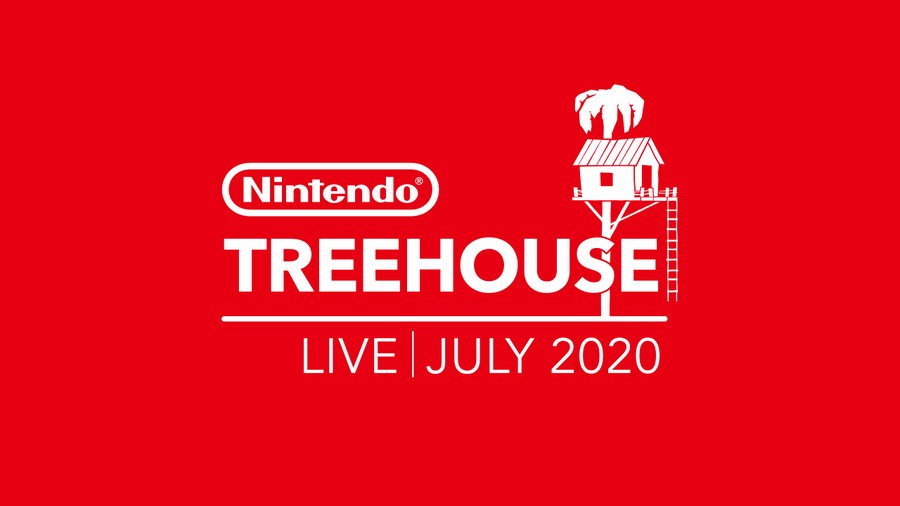 Nintendo has revealed that it will be broadcasting a Treehouse Live event on Friday 10th July (that's today in the UK, but tomorrow if you're in the United States) which will include gameplay footage of Paper Mario: The Origami King.
The event will also give us the first reveal of "a title in a franchise new to developer WayForward," which is perhaps a more exciting prospect for many people than the Paper Mario footage. Before you get too excited, though, Nintendo has confirmed that the game is a third-party property, and not a Nintendo franchise.
Treehouse Live July 2020 kicks off at 10am PT.
Daily Crunch: Apple releases public beta of iOS 14 – TechCrunch
A beta version of Apple's latest mobile operating system is available to the public, Coinbase may go public and researchers discover a frightening smartwatch vulnerability. Here's your Daily Crunch for July 9, 2020.
The big story: Apple releases public beta of iOS 14
Developers are no longer the only ones who can try out the newest version of Apple's mobile operating system — beta versions of iOS 14 and iPadOS 14 are now available to the general public.
Romain Dillet has already been playing around with the new iOS, and he said the biggest change is a rethinking of the home screen, with widgets that can be stacked and flipped, along with an App Library that groups all the apps on your phone by category.
The tech giants
WhatsApp Business, now with 50M MAUs, adds QR codes and catalog sharing — The Facebook-owned messaging app is introducing new tools for businesses to connect digitally with their customers.
Apple says it's 'committed' to supporting Thunderbolt on new Macs after Intel details latest version — "We remain committed to the future of Thunderbolt and will support it in Macs with Apple silicon," Apple said.
Amazon's Alexa heads Toni Reid and Rohit Prasad are coming to Disrupt — Two of the main executives behind Amazon's leading smart assistant are coming to Disrupt 2020, which will run (virtually) from September 14 to 18.
Startups, funding and venture capital
Coinbase reported to consider late 2020, early 2021 public debut — The cryptocurrency exchange platform may be considering a direct listing instead of a traditional IPO, according to Reuters.
Kernel raises $53 million for its non-invasive 'Neuroscience as a Service' technology — The startup says it has created non-invasive technology for recording brain activity.
TikTok likes and views are broken as community worries over potential US ban — As of this afternoon, the company said a fix was in progress.
Advice and analysis from Extra Crunch
VCs are cutting checks remotely, but deal volume could be slowing — In a new survey from OMERS Ventures, 69% of VCs said they were willing to make a fully remote investment, but most of them haven't actually done so.
As the pandemic drags on, interest in automation surges — Brian Heater looks at some of the ways COVID-19 may permanently alter the job market.
K Fund's Jaime Novoa discusses early-stage firm's focus on Spanish startups — The firm officially unveiled its €70 million second fund earlier this month.
(Reminder: Extra Crunch is our subscription membership program, which aims to democratize information about startups. You can sign up here.)
Everything else
Smartwatch hack could trick patients to 'take pills' with spoofed alerts — The vulnerabilities were found in SETracker, a cloud system that powers smartwatches and vehicles.
Coronavirus impact sends app downloads, usage and consumer spending to record highs in Q2 — Mobile app usage grew 40% year-over-year, according to App Annie.
The Daily Crunch is TechCrunch's roundup of our biggest and most important stories. If you'd like to get this delivered to your inbox every day at around 3pm Pacific, you can subscribe here.
Sony offers first look at the design of PlayStation 5 game cases – MobileSyrup
Sony has revealed a first look at what PlayStation 5 game cases will look like.
In a short post to the PlayStation Blog, the company published box art for PS5 game Marvel's Spider-Man: Miles Morales, Insomniac's standalone follow-up to 2018's Marvel's Spider-Man. This image also shows you what to expect from PS5 game cases in general when the console launches this holiday.
Ostensibly, the only major change between PS4 and PS5 cases is the white banner at the top that says 'PS5.' On PS4, this strip was coloured blue. PS5 cases also won't say 'Only on PlayStation' to signify exclusivity. Instead, Sony will use its new "PlayStation Studios" branding to make this distinction.
That said, the borders of the PS5 game case are still blue, just like they are with the PS4's. All told, the differences between the PS4 and PS5 cases aren't very significant.
Beyond the brief glimpse at the Miles Morales game case, Sony's blog post didn't offer any other new PS5 details. That's not entirely surprising, though, given that Sony did provide a major PS5 blowout last month. This event featured the unveiling of the console itself, as well as a variety of first- and third-party titles. Pricing and a release date have not yet been confirmed, however.
For now, what do you think of the cover art for Miles Morales and the PS5 game case design in general? Let us know in the comments.
Source: PlayStation