WATCH: Dana White Releases Insane Promo Video For Kamaru Usman vs Jorge Masvidal At UFC 251 In Abu Dhabi – Essentially Sports
UFC 251 has undergone a drastic change since the original main event between Kamaru Usman and Gilbert Burns was cancelled. Enter Jorge Masvidal who will be stepping in on short notice for the coveted 170-pound strap against the 'The Nigerian Nightmare'. The news comes as a shock to MMA fans considering the ongoing feud between 'Gamebred' and the UFC brass.
UFC 251 Promo: Usman x Masvidal
The company president Dana White released a stunning trailer to preview the anticipated new main event.
👊🏻👊🏻 pic.twitter.com/u83Thd20CJ

— danawhite (@danawhite) July 5, 2020
The 2019 Fighter of the year has been at odds with the promotion for over a month regarding pay. The dispute is what originally led to Gilbert 'Durinho' Burns stepping up to the plate. Here it should be mentioned that with wins over Tyron Woodley and Demian Maia, he was more than deserving.
"Don't get all excited.."

Too late, @GamebredFighter. Too bloody late.

— UFC on BT Sport (@btsportufc) July 5, 2020
Masvidal is stylistically a problem for anyone in the weight class. The undisputed champion comes in with his Division 2 wrestling that is sure to test 'Gamebred's' infamously high takedown defense. Not only is the star from Miami notoriously hard to take down, he has shown to possess dynamic Knockout power.
How things came to be?
Gilbert Burns was originally booked to contest for the Welterweight title at Yas Fight Island in the main event slot. Fight fans were bereft at the news of the title main event cancellation.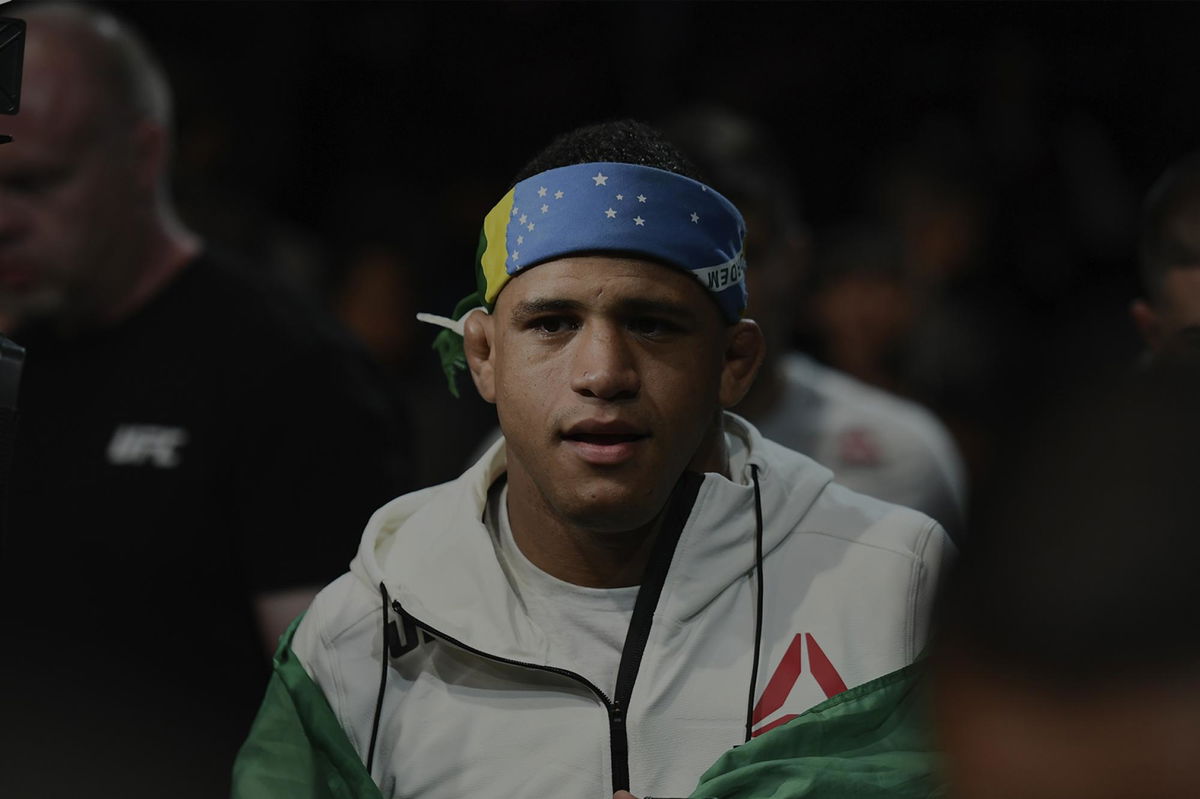 Burns would end up testing positive for COVID-19 just a week out of his scheduled bout for the gold strap. Not to mention his brother Herbert Burns and a cornerman would additionally test positive form the Burns camp. Additionally, Neither fighter left on the chartered plane for Abu Dhabi following the test announcement.
Primarily it seemed as though Usman would potentially be slated against top challengers in Jorge Masvidal or Colby Covington. Both Welterweight fighters are massive draws inside the promotion and would be a suitable replacement.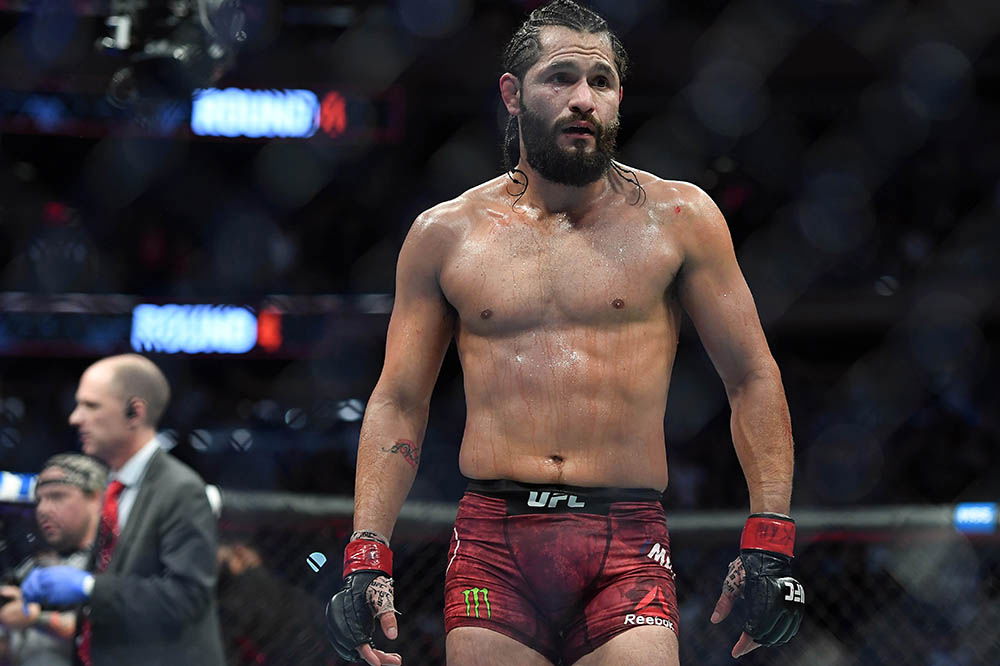 A fight between Kamaru Usman and Jorge Masvidal has answered the prayers of fight fans who have called for the bout. Moreover It offers plenty in terms of intangibles and has brought new focus to UFC 251.
Continue the conversation on the app, join other MMA fans on MMA Fans App
Monday Habs Headlines: Can the Habs count on their third defence pairing? – Habs Eyes on the Prize
In today's links, is the third line pairing up to the challenge, praise for Suzuki and Kotkaniemi, Game 1 hits, and more.
Share this story
Jets F Scheifele's injury not believed to be long term; remains doubtful for Game 2 – TSN
Winnipeg Jets forward Mark Scheifele's injury is not believed to be long term, TSN's Sara Orlesky reports.
Scheifele remains doubtful for Monday's Game 2 against the Calgary Flames.
The 27-year-old appeared to suffer a left leg injury when he went awkwardly into the boards after getting tangled up with Calgary Flames forward Matthew Tkachuk in the first period of Saturday's Game 1.
Following the game, Jets head coach Paul Maurice called the hit an attempt to injure his player.
"It was intentional, it was a filthy, dirty kick to the back of the leg." Maurice told the media. "You can't see it on the program feed, but take the blueline feed and you zoom in, he went after the back of his leg. Could've cut his Achilles, could've ended the man's career. It's an absolutely filthy, disgusting hit."
When asked about his involvement in the play, Tkachuk denied that he had any intentions to hurt Scheifele.
"No, absolutely not," Tkachuk said after the game. "You know what, I'm back-checking on him and it's such an accident and I felt terrible."
Jets forward Patrik Laine is also doubtful for Monday's contest.
Maple Leafs left searching for identity after Game 1 loss to Blue Jackets – Sportsnet.ca
TORONTO – If we are billing the Toronto-Columbus elimination series as a tug-o-war between two distinct identities — and best believe we are — then the first 60 minutes was textbook Blue Jackets.
Even in diagraming his plan and readying a mindset to defeat the more talented offensive outfit, John Tortorella could not have drawn up a better Game 1 than the one that unfolded at Scotiabank Arena Sunday night.
Wearing their "above the puck" mantra like a second crest on their sweaters, the Blue Jackets gave up nary an odd-man rush, only committed a single minor penalty, and patiently waited around a scoreless seesaw until one costly Maple Leafs' mistake made enough of a difference.
The Tortaterrific result: 2-0 Blue Jackets and the first shutout victory in Columbus playoff history.
Livestream the Maple Leafs in the Stanley Cup Qualifiers, plus every game of the 2020 Stanley Cup Playoffs on Sportsnet NOW.
"They did what they do best," Leafs coach Sheldon Keefe had to admit post-loss. "You can't win when you don't score."
"That's the way we have to play," said Jackets forward Cam Atkinson. "A greasy, in-your-face defensive style."
To that end, Tortorella's first smart move was selecting the right starting goaltender.
In his first-ever post-season game after four seasons in the shadow of Sergei Bobrovsky, Joonas Korpisalo turned aside all 28 shots he faced. Most prominent was a 10-bell save on an Auston Matthews one-timer, a rare Leafs chance from the slot.
"The save on Matthews is probably one of the best of the night," Blue Jackets defenceman Seth Jones said. "He's done his time behind Bob for years now, and it's finally his chance."
Looks like Torts finally picked the right goalie #heritageclassic

— Eddie Lack (@eddielack) August 3, 2020
Tortorella's second wise choice was drilling discipline into his troops.
Well aware that Keefe's Leafs want to feast on the man-advantage, Columbus has elected to win the special-teams battle by avoiding it altogether.
Tortorella took note of the frequency of whistles Saturday in the bubble (the Rangers and Hurricanes combined for a silly 42 penalty minutes in their first outing, for example) and reinforced the need to stay out of the box.
"There's been a lot of penalties called in these games here. We've really put an emphasis on playing the right way — skating, keeping our sticks down and just checking the right way," Tortorella said.
"It's a dangerous power play we're playing against. We can't give them that many opportunities."
In the two minutes the Leafs did have 5-on-4, they registered just one shot.
The primary focus of Maple Leafs' camp was improving defensively, and that they did, particularly in the affair's conservative first half. But on Sunday the steady defence came at the cost of what got them into the post-season to begin with.
The highest-priced forward corps in the bubble couldn't weasel through the layers of frustration Columbus stacks up.
So, after a hemmed-in start, Keefe abandoned his fourth line almost immediately. (Deadline rental Kyle Clifford skated all of 3:21.) He ran out his most dangerous weapon, Matthews, more than Mike Babcock ever did in a regulation playoff game (24:38). And he flashed his All-Star Game line.
And yet? Nada.
It's difficult to win a track meet when the other guy won't even give you a second to tie your shoes.
"They play playoff hockey. This is playoff hockey," Zach Hyman said. "Not much out there. It's tight."
"We'll learn from this."
Each member of the Leafs' top-six forwards finished with a dash in the plus/minus column. Mitch Marner did not register a shot on net.
The new-look third unit, featuring teenage sniper Nick Robertson, was built to produce. Yet after Robertson's Grade-A chance on his first shift, they went quiet.
"That would be by far the hardest game he's ever played in, I imagine," Keefe said.
Credit Tortorella's game plan, and the Jackets' commitment to it, for drawing first blood in what could well be the series with the thinnest margins for error.
Knotted at 0-0 heading into the third period is where Columbus is comfortable.
This season the Jackets had 12 wins when tied after two. They celebrated 20 one-goal wins. Both marks are the most in the NHL.
Just give them a window.
Ask Frederik Andersen, who was fantastic all night but made one third-period gaffe. The goalie guessed high on an Atkinson wrister from the right wing that zipped far-side over his pad and under his blocker.
"I closed my eyes," Atkinson said. "I knew where I wanted to shoot. I wasn't really expecting it to go in, but obviously one of those I'll take."
After Alexander Wennberg thumped the empty net, Keefe stood by Andersen.
"As far as I'm concerned, he did his job. He kept them to one goal. We have to find a way to get him some help."
One day at training camp, we asked Keefe if he was ready for this chess match with Tortorella, and the former player assured he was.
Columbus has knocked over the first significant piece and taken a firm step towards planting its own identity all over this best-of-five.
"We can't lose sight of who we are as a team," Keefe had reminded in the lead-up. "We need to be really good offensively."
Tuesday, Game 2, would be a fine time to start.
Everyone thinking this Leafs-Jackets series will be a fun high scoring series has never met Torts.

He's looooooving this game!

— Eddie Lack (@eddielack) August 3, 2020