Weekly poll results: iPhone 12 mini wins big, followed by Pro Max, 12 Pro at the bottom – GSMArena.com news – GSMArena.com
There are two reasons why Apple released the iPhone 12 and 12 Pro first. One, they share most of their components, simplifying the build process. Two, Cupertino must have thought they are the two most interesting models out of the four.
And analysts think the same – Ming-Chi Kuo estimates 7-9 million units were ordered on day 1 and predicts that the mini and Pro Max will not be as popular. Last week's poll shows the opposite, however, as the two models scheduled for a November launch can't come soon enough. As usual, there's a large contingent of people not interested in buying an iPhone.
Them aside, the iPhone 12 mini came out as the most desirable model. There's nothing like it on the market, especially after Sony discontinued the Compact line (the Xperia 5 II isn't all that small). This also made the mini a divisive phone – some say the regular iPhone 12 is better value for money as it has a larger screen and battery, others love the mini exactly for its size.
The interest in the smallest new iPhone may cause curious ripples in the smartphone market – some commenters believe (or, perhaps, hope) that Android makers will follow Apple's lead and make tiny flagships once again.
Moving on, the second most popular model was the iPhone 12 Pro Max – the largest, most expensive phone in the series and the one with the best camera. The larger main camera sensor and the longer telephoto lens are exclusively available on the Max. This is also the largest iPhone ever with a 6.7" display.
Checking our Daily interest chart, the Max is well ahead of even the mini. Going back to Kuo's predictions, the analyst believes that the Pro Max will make up 15-20% of all iPhone 12 models sold while the mini will be the least popular with a 10-15% share. One thing is certain, more people are looking up the larger phone – how many end up actually buying it will be known in about a month.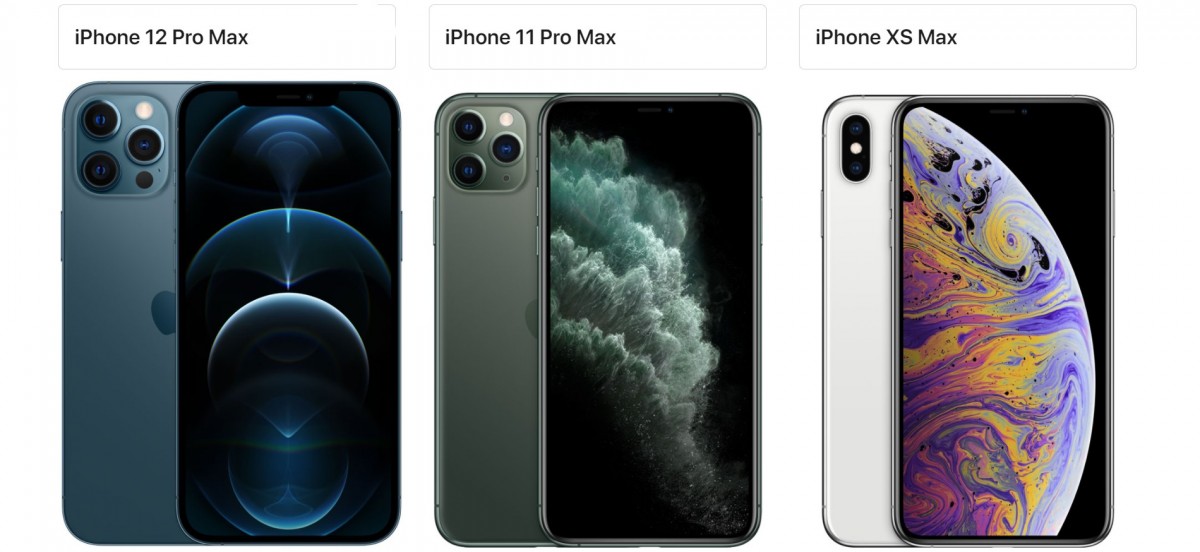 Next up is the vanilla iPhone 12. In some ways this was the largest year over year upgrade as LCD was swapped for OLED. And if you have an XR, the ultra wide camera is a new addition. However, Apple didn't double the storage as it did on the two Pros, so people coming from an 11 or XR are looking at the same storage options (and 64 GB is starting to feel tight).
Finally, the iPhone 12 Pro garnered the least amount of attention among the new models, but it's not all bad – it proved more popular than older iPhone models, which got a price cut as the 12-series was introduced. The 12 Pro offers a larger screen compared to the 11 Pro and XS (6.1" vs. 5.8"), double the base storage, LiDAR and a few other perks – not the least of which 5G.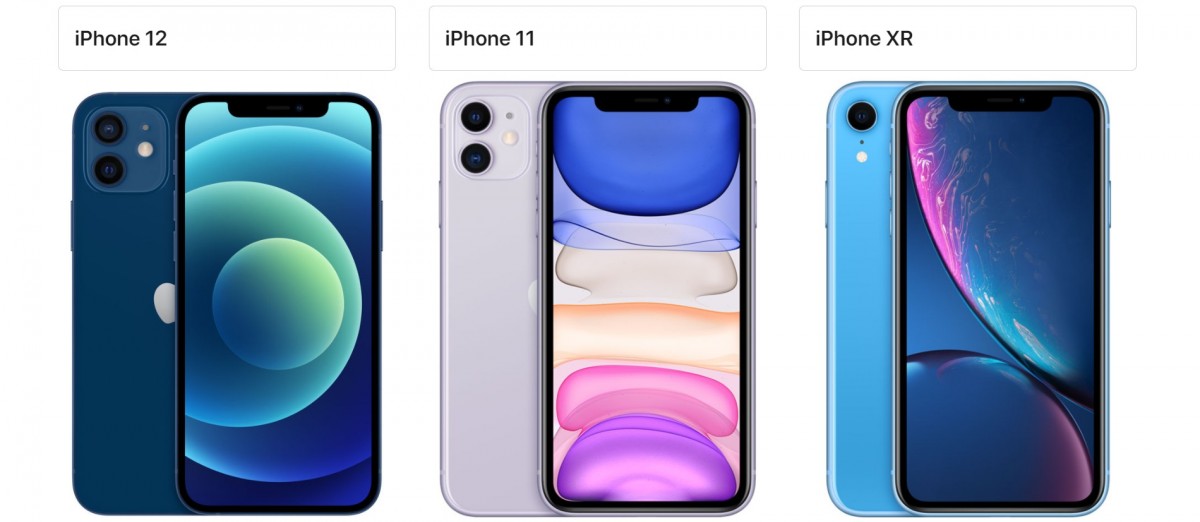 Apple waited until the US, Europe and other key markets have developed 5G networks rather than launching last year when coverage was limited. We didn't see a ton of excitement over the faster connectivity, though, it seems that potential buyers are more interested in the other upgrades on the 12-series.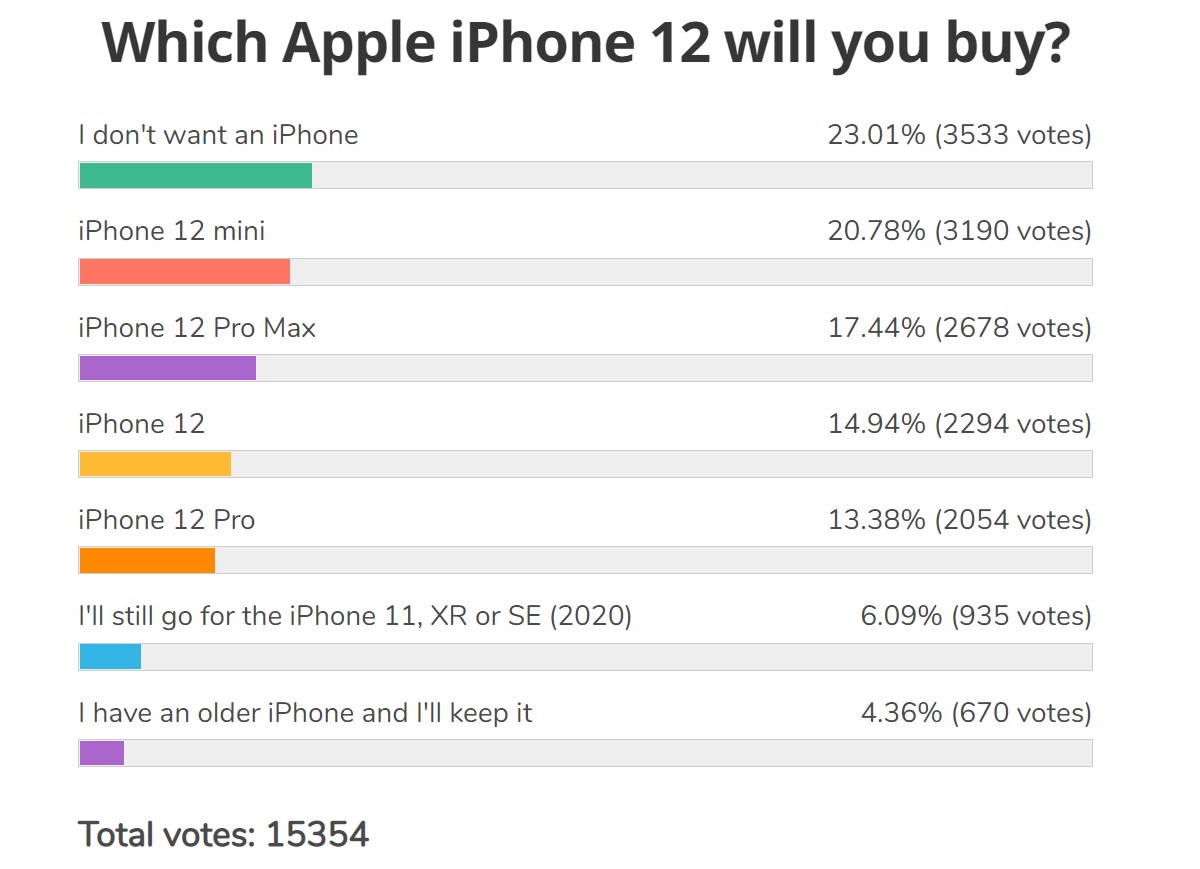 Tips on how to find the Playstation 5 and XBox Series X, the hottest items this Christmas – CTV News Ottawa
OTTAWA —
One of the hottest items on many Christmas wish lists this holiday season is the Playstation 5 and Microsoft Xbox Series X consoles.
With so many people at home looking for something to do during the COVID-19 pandemic, demand is high for the latest generation gaming consoles. Getting your hands on one seems to be a game all on its own.
Salim Saikley is one of the lucky few able to purchase a new console this holiday season.
"It really feels like you're part of an elite club," said Saikley.
After weeks of trying to buy a Sony PS5 gaming console, he finally found one at an online store, "I was able to pick one up as of 6:30 a.m." He 'picked it' online, and hopes to have it delivered next week.
The new PS5's are reselling on sites like Kijiji for nearly double the retail price. Saikley does not think that is something he would have done.
"Really hard to justify a gaming console for over a thousand dollars," said Saikley.
Even though he doesn't consider himself a 'gamer', he's looking for something else to do at home during the pandemic.
"COVID for sure is a massive factor; another thing to do in the home besides projects and cooking, building projects – we're a little tired of that," said Saikley.
At retailers like The Source, which is owned by CTV News Ottawa's parent company Bell, the pandemic is helping to drive sales.
"Gaming gives us a really good opportunity to play interactively; to play with other families, and to make sure that we're keeping that social connection alive," says Andaleeb Dobson, vice-president of Merchandising and Supply Chain at The Source. "Gaming is through the roof, it's been seven years since we've had new XBox or Playstation consoles."
The hottest game consoles have been on the market for about a month. Dobson says launch day was very busy on their website, "We sold lots of consoles in less than half an hour."
Best Buy Canada says pre-orders sold out quickly, and a company spokesperson told CTV News Ottawa, "We expect that demand to last well into the new year as inventory becomes available."
Hamse Deira managed to buy three on pre-order months ago.
"Honestly, it's amazing," said Deira, who sold one and surprised his older brother with the other new console. "He was still sleeping, so I put it on his on his bed, and I just tapped him and he woke up and was freaking out; he almost knocked it off the bed!"
How to

get

one

now?
Ray runs the website and twitter feed GameDealsCanada.com.
CTV News Ottawa asked Ray for tips to find the Playstation 5 and Microsoft Xbox Series X consoles this holiday season.
"Turning on notifications for Twitter helps get the latest alerts for surprise drops, but for scheduled ones like the ones Walmart and EB Games just did, it takes speed and a lot of luck," said Ray in a Twitter message to CTV News Ottawa.
He says you'll need that luck and suggests you follow all of the retailers' social media accounts. Retailers often post when they will be releasing more consoles.
He offers other tips on his website too, including creating an account at the online store ahead of time and making sure it works. Ensure your billing address and shipping address are correct, and add a valid credit card number ahead of time.
Ray also suggests trying a stores' online app; while many are trying to log onto the website, you may have luck with your phone.
15th Give a Little Life Day raises over $590000 for new NICU – paNOW
(Victoria Hospital Foundation)
By Jeff D'Andrea
Generous Donations
Dec 4, 2020 6:37 PM
It had a different, virtual, and socially distanced feel to it, but the 15th Annual Give A Little Life Day Radiothon still raised one of its best totals ever.
A grand total of $592,563 was raised to furnish and equip the new neonatal intensive care unit (NICU) for babies born early or are born with health problems.
"There's no way we could do any of this without the support of our community, so thank you," said Sherry Buckler, CEO of the Victoria Hospital Foundation (VHF).
All the donations will go directly to the new NICU, which provides much-needed upgrades with the biggest one being a lot more space.
Outbreak declared at London shawarma restaurant – BlackburnNews.com
Outbreak declared at London shawarma restaurant
Photo of the Middlesex-London Health Unit from healthunit.com
December 4, 2020 5:46pm
The local health unit has declared an outbreak at a London shawarma restaurant after six employees tested positive for COVID-19.
The Middlesex-London Health Unit announced on Friday that the outbreak had been declared at The Shish Shawarma & Grill restaurant located at 1401 Ernest Ave.
The first case was brought to the health unit's attention on Tuesday, and the health unit made the decision to close the business after another two cases emerged on Wednesday. The next three cases were reported to the health unit on Thursday.
At this time, the health unit said there was a low-risk to customers who visited the restaurant, however, health officials are still investigating whether or not the staff members were infectious.
"Any interactions between restaurant employees and patrons would have been brief and staff who interacted with customers were wearing masks, which would have reduced the possibility for COVID-19 transmission," said Dr. Alex Summers, the associate medical officer of health with the health unit, in a news release. "We will continue our investigation and work with these six people directly, determine who their close contacts are and provide the support they need to help navigate this situation."
Anyone who attended the restaurant between November 22 to December 2 is asked to monitor themselves for symptoms of COVID-19.
The health unit reported 25 new cases of COVID-19 on Friday. Since the start of the pandemic, the region has recorded a total of 1,759 COVID-19 cases and 75 deaths.