What's at the new Rec Room at Brentwood in Burnaby? – Vancouver Is Awesome
B.C.'s first outpost of Cineplex's Rec Room entertainment mega-space is finally ready to open its doors to welcome fun-seekers in its sprawling new digs at Burnaby's Amazing Brentwood.
The new 43,000-square-foot complex offers amusement gaming experiences, sit-down dining, quick food while you play over 90 games and feature attractions.
Touted as an "ultimate meeting place" for eating, drinking, and playing anything from classic video games like Atari Pong to ping pong, the movie theatre giant's entertainment multi-pronged "hot spot" already operates locations elsewhere in Canada, including in Toronto, Calgary, Edmonton, and Winnipeg.
While the Burnaby Rec Room is the first in the chain to launch in British Columbia, Cineplex is already at work on a three-story, 45,000-square-foot outpost right in the heart of Vancouver's "entertainment district" on Granville Street. That Rec Room will boast a rooftop patio multiple dining options, over 100 amusement games, a live performance space, bowling and virtual reality.
Fans of playing Mario Kart or shooting pool and tucking into Canadian-inspired pub grub and sipping on beer can get a taste of the action at the Amazing Brentwood Rec Room, even as the province is just moving into Step 3 of its "restart plan" with loosened restrictions on food and entertainment venues.
Cineplex assures guests the venue's current COVID-combatting protocols include enhanced cleaning, safety signage, and a games-floor and dining-space configuration designed specifically to ensure proper physical distancing throughout the facility, according to a media release.
Other Rec Room highlights in Burnaby include the use of RFID wristbands to track credits earned, which can be redeemed at The Trophy Case, for great prizes and nostalgia-inspired treats and toys.
Plans include the Rec Room offering live entertainment like local music, comedy, DJs, trivia, and karaoke once additional provincial restrictions are lifted.
When it comes to food, the Rec Room Brentwood actually is home to multiple dining options, including a full-service restaurant called Three10. You can also "eat while you compete" from a menu of hand-held fare to be enjoyed while playing games.
Between the main bar and The Shed, guests can choose from 16 draught beers on tap, including locally sourced brews, and watch sports on several big-screen TVs.
The Rec Room Brentwood is located directly below the new, soon-to-open Cineplex VIP Cinemas Brentwood, anchoring Phase One of The Amazing Brentwood redevelopment. Both The Rec Room and VIP Cinemas will face onto a one-acre events plaza. It's located at 1920 Willingdon Avenue, Unit 21-06, in Burnaby, and is open daily from 4 p.m. to midnight.
With files from Chris Campbell / Burnaby NOW
Sony introduces two Inzone gaming monitors (4K 144Hz and FHD 240Hz), three headphones too – GSMArena.com news – GSMArena.com
Today Sony unveiled a new series of gaming hardware – Inzone. The launch products are two monitors and three headsets. Inzone products are designed for an immersive gaming experience be it on PC or on a PlayStation 5.
Sony Inzone M9 and M3 gaming monitors
Both are 27" gaming monitors with IPS LCD panels. The Inzone M9 has 4K resolution and 144Hz refresh rate (120Hz over HDMI). For improved dynamic contrast, it uses Full Array Local Dimming. It peaks at 600 nits brightness and has a VESA DisplayHDR 600 certification. Additionally, this monitor has 95% DCI-P3 coverage.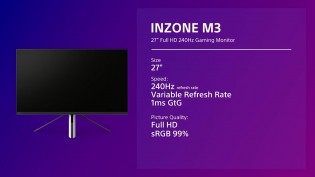 Specs: Sony Inzone M9 • Sony Inzone M3
The Sony Inzone M3 drops down to 1080p resolution, but increases the refresh rate to 240Hz (including over HDMI). The panel is edge lit and has a peak brightness of 400 nits (DisplayHDR 400). This display offers 99% sRGB coverage.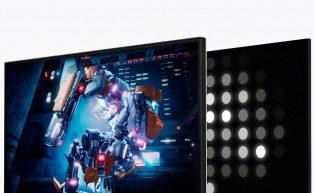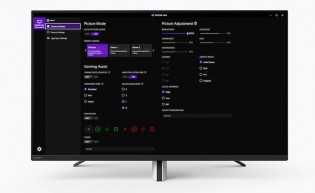 Full Array Local dimming on the Sony Inzone M8 • The Inzone Hub PC software can control all settings for the monitors
Both displays are calibrated at the factory to hit their color accuracy goals. They also support HDR10 and HLG types of HDR. As for the refresh rate, they support G-Sync and HDMI 2.1 VRR for variable refresh rate (24Hz minimum). They also boast 1ms gray-to-gray transition times.
Both monitors are equipped with two HDMI inputs, one DisplayPort 1.4. Additionally, they have a built-in USB hub – one Type-B goes in, three USB Type-A come out. These are perfect for connecting keyboards, mice and controllers as the built-in KVM functionality will switch the USB connection along to follow the video input.

This will allow you to connect both a PC and a PlayStation 5. There are some PS5 specific features like Auto HDR tone mapping and automatic genre picture mode (e.g. switching to Cinema mode when you put on a movie). There are PC features too, like dedicated PC software that lets you tweak every setting of the monitor.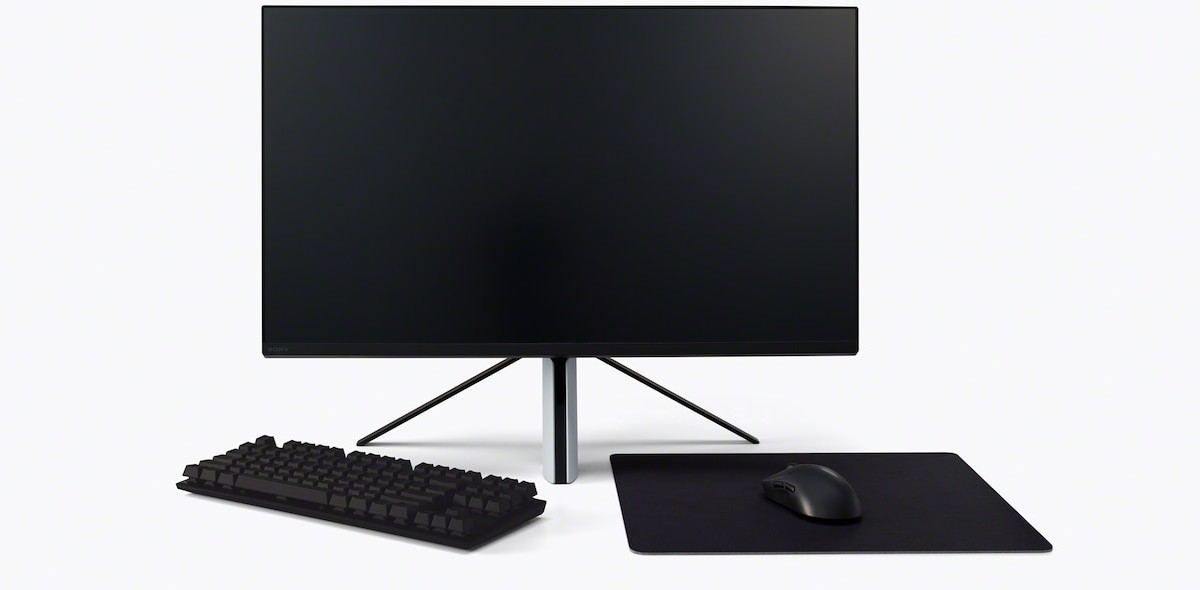 The stands of both monitors let you adjust the height and tilt for maximum comfort. The central pillar works as a cable channel to keep things neat. The M9 also has an RGB LED strip on the back to match your lighting setup.

The Sony Inzone M9 is available for pre-order at $900/€1,100/£1,000 (coming this summer). The Inzone M3 will launch by the end of this year with a price of $530.
Sony Inzone H9, H7 and H3 gaming headphones
These three share the same external design, but offer different capabilities to match your needs and budget. The first two are wireless, the H3 is a wired headset.
When you heard "wireless" you may have winced and while the H9 and H7 do support Bluetooth, they are best used with the included USB dongle that enables low-latency connection over 2.4GHz. The headphones can be connected to both the dongle and your smartphone (over Bluetooth), so you can easily answer an incoming call.

The boom mic offers great audio quality for voice chats in game and is easy to control – flip it down to talk, flip it up to mute. There is a hardware button that changes the audio balance between game audio and voice chat.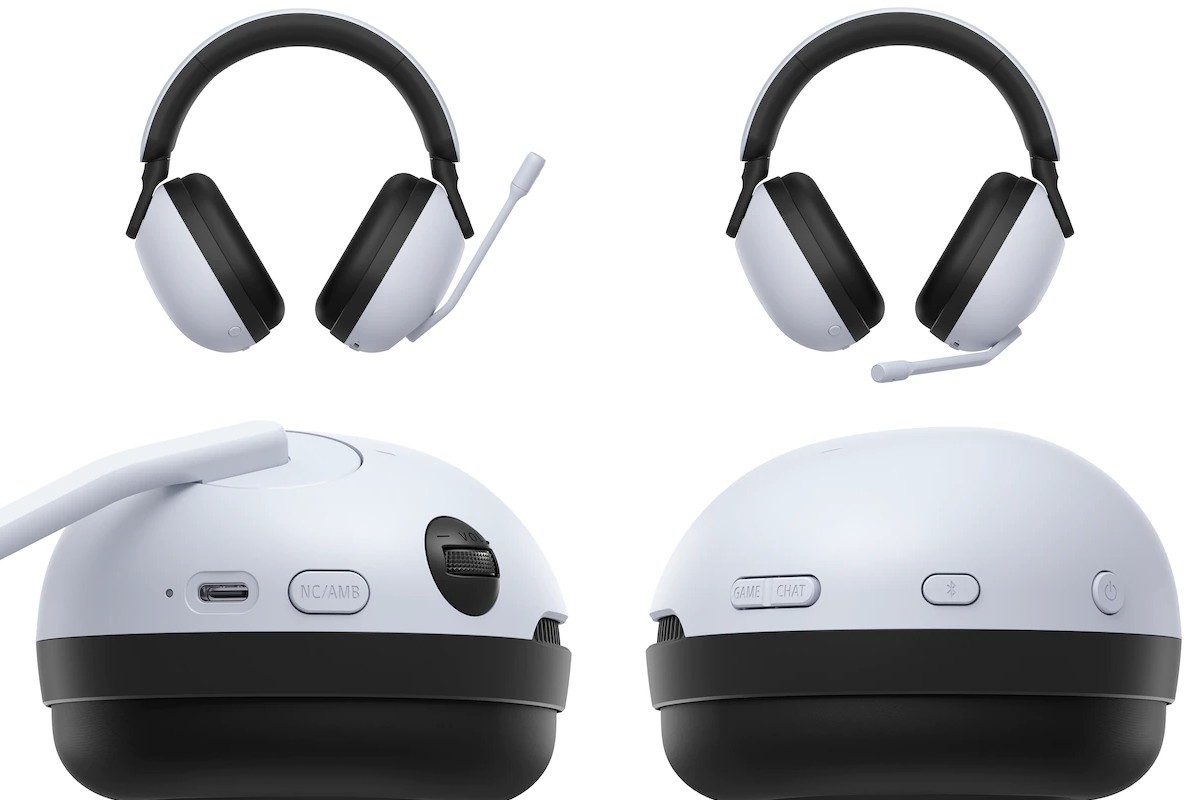 All three headphones support 360 Spatial Sound. This can be activated by the Inzone Hub PC software, which also includes algorithms to turn 2 channel stereo into 7.1 channel surround sound. There is a 360 Spatial Sound Personalizer app for smartphones.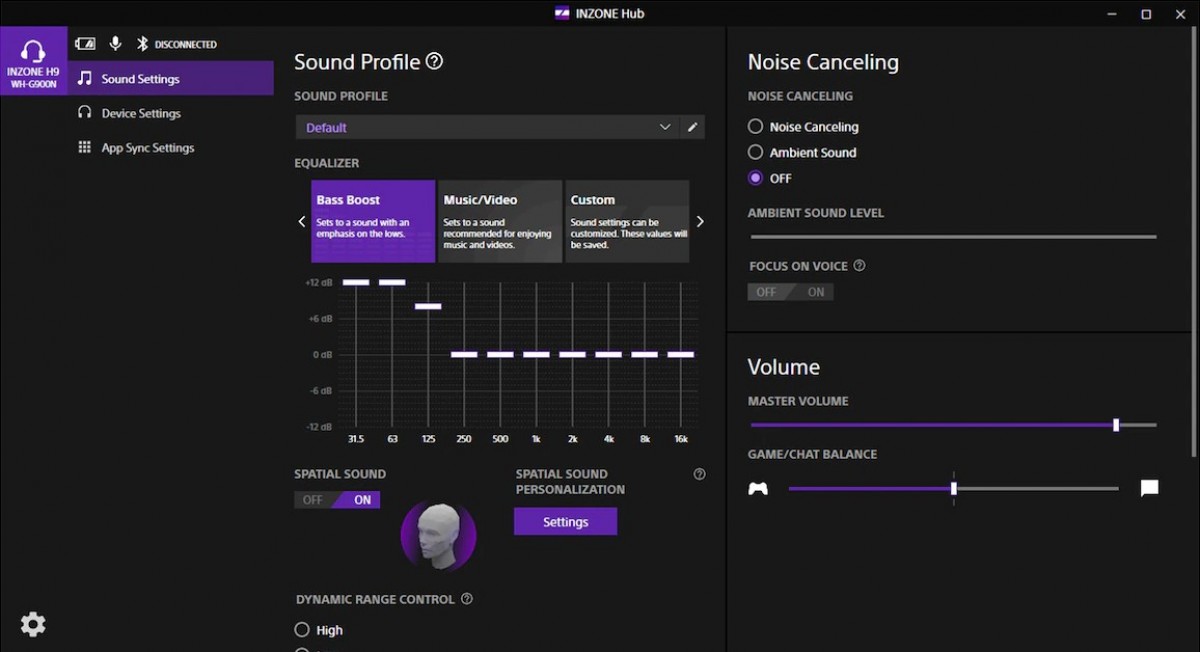 The Sony Inzone H9 supports Active Noise Cancellation and have a dedicated button to toggle Ambient sound mode (100Hz-8,000Hz). With ANC off, the headphones can last for 32 hours of play time.
The Inzone H7 do not have ANC. On the plus side, they have longer battery life of 40 hours. Both the H9 and H7 feature 40mm drivers (EDCCA Voice coil with neodymium magnets) and 5Hz-20,000Hz frequency response.
The Inzone H3 don't have to worry about batteries. These headphones also have 40mm drivers (CCAW Voice coil with neodymium magnets, 35Ohm impedance) with 10Hz-20,000Hz frequency response.
All three headsets are available for pre-order now, you can find them on Sony's official site, Amazon and Best Buy. The Inzone H9 cost $300/€300/£270, the H7 are $230/€230/£200 and the H3 are $100/€100/£90.
Here is a showcase of the new Inzone product line and more details about the monitors and headphones:
[embedded content]
The Xiaomi 12S Ultra Smartphone Will Use a Full Sony 1-Inch Sensor – PetaPixel
Xiaomi has announced that it's upcoming 12S Ultra will use the full size of Sony's IMX989 1-inch sensor. The phone, which is also co-developed with Leica, will be announced on July 4.
Xiaomi made the announcement on its Weibo account, which was spotted by Android Authority. The company says that its new 12S Ultra will use Sony's largest mobile phone sensor that it currently offers resulting in better low light performance, faster focusing, and better dynamic range than is expected of the small form factor of smartphones.
This isn't the first smartphone to use a 1-inch sensor. Last year, Sony announced the Xperia Pro-I, which was the first smartphone to feature a 1-inch phase-detection-equipped sensor. But in that case, the phone doesn't actually use the full size of the sensor and is instead a center crop of it.
While this does result in better quality since the sensor is larger, it felt like a stretch to say it was using a 1-inch sensor when it really couldn't take advantage of it due to the physical restrictions Sony was dealing with when it comes to the thinness of a smartphone, the size of the sensor, and optics.
But Xiaomi's Lei Jun says that the 1-inch sensor that is coming to the 12S Ultra, crucially, won't be cropped. How the company plans to deal with physical issues Sony came up against in its phone isn't clear.
Jun also says that Xiaomi didn't just buy the sensor, but that it was co-developed between the two companies with a total investment cost of $15 million split evenly between them. The fruits of this development will first come to the 12S Ultra before being made available to other smartphone manufacturers, so it's not exclusive to Xiaomi forever.
Of note, only the 12S Ultra will feature a 1-inch sensor while the 12S and 12S Pro will feature the Sony IMX707 instead.
That means that the Xiaomi 12S Ultra is co-developed with both Leica and Sony in some capacity. The German camera manufacturer struck a deal with the Chinese smartphone company is May and promised a long-term strategic partnership.
Other than the promise of a one-inch sensor, the only other details of the Xiaomi 12S series are that it will use the Qualcomm Snapdragon 8 Gen 1 processor.
Apple's new MacBook has a potentially fatal flaw – Creative Bloq
Looking to buy a 13-inch MacBook Pro? Well, with Apple, we've all got used to the idea that the latest model is the best. And so the 13-inch MacBook Pro with M2 (2022), which launched on 17 June, is surely a slam-dunk?
After all, it's got the latest M2 processor, which Apple says a 40% performance increase over the M1 chip in its predecessor, the MacBook Pro 13-inch (M1, 2020). As well as the promised speed boost, it means better battery life, at up to 20 hours. And best of all, the new version has launched at the same price as the earlier model, so you're not even paying extra (if that's still too much for you, keep an eye on our Prime Day Apple deals hubs for any bargains).
Admittedly, nobody has really got too excited by this new MacBook Pro, because ultimately, not that much has changed: it still has the same overall design, the same Touch Bar, the same 720p webcam. But at the same time, the consensus was that this was a marked improvement over the old model. Until, that is, a couple of YouTubers spotted something Apple had been keeping to themselves.
Slower SSD
The problem is that, while the M2 processor is indeed faster than the older M1 chip, there's something else inside the laptop that's slowing things down: the SSD (solid state drive), which stores persistent data on solid-state flash memory.
Well, it turns out that in the base (256GB) model of the 13-inch MacBook Pro with M2, the SSD only has a single NAND flash storage chip, while the older model had two. This wasn't publicised by Apple, and nobody noticed until recently because reviewers are not in the habit of taking the backs off laptops (the PR companies that loan them tend to want them back in one piece!)
The SSD issue came to light, though, after YouTuber Max Yuryev tested the base version (256GB) using Blackmagic's Disk Speed Test app (opens in new tab). He found that the SSD's read speeds are around 50% slower, and the write speeds are around 30% slower, when compared with the previous model. (Watch the video below).
Yuryev's results were as follows:
13-inch MacBook Pro (M1/256GB) Read Speed: 2,900
13-inch MacBook Pro (M2/256GB) Read Speed: 1,446
13-inch MacBook Pro (M1/256GB) Write Speed: 2,215
13-inch MacBook Pro (M2/256GB) Write Speed: 1,463
Another YouTube channel, Created Tech, came to similar conclusions:
A slower SSD is obviously an issue for anyone regularly transferring large files, such as graphic designers, motion designers, animators, VFX artists and other creative professionals. With 4K now the norm, and increasingly giving way to 8K and even higher resolutions, the amount of time it takes to move a file is really going to make an impact on your productivity.
But that's not all. SSDs aren't just used for file storage, but also double up as virtual RAM when your existing RAM is maxed out. And that tends to happen when you're running resource-intensive software, which is something many creative professionals do on a regular basis.
Should you buy it?
So what does this all mean for consumers? Well, to put it simply, if you buy the base model of the 13-inch MacBook Pro with M2 (2022), and use it to run Photoshop, After Effects, Premiere Pro, 3DS Max, Maya or similar tools, you may well find the performance is actually slower than the 2020 M1 model.
The same problem doesn't appear to occur on the 512GB model, but that's a lot more expensive. So overall, if you deal with a lot of large files and use resource-intensive creative software, we'd recommend giving the 13-inch MacBook Pro with M2 a swerve, and stick with one of the existing models. (Our guides to the best MacBooks in general, and the best MacBooks for video editing can make you help that choice.)
Either that, or wait for the new MacBook Air 2022, which sounds like it'll be a lot more interesting.
Read more: