Xiaomi 12S and 12S Pro debut: Leica cameras, Snapdragon 8+ Gen 1 chipset – GSMArena.com news – GSMArena.com
The Xiaomi 12S and 12S Pro have 1/1.28" sensors in their main cameras, which could have been considered large if not for the 12S Ultra model, which was also unveiled today. This is the same IMX707 sensor as on the 12 and 12 Pro, however, all three S-series models were "co-engineered with Leica".
What does that mean? For starters, the three phones have Leica Summicron lenses and support for Leica imaging profiles. Users can choose between the Leica Authentic Look and Leica Vibrant Look presets. The former recreates the natural look that Leica is known for, the latter was tuned by both Leica and Xiaomi and is a blend of the styles of the two companies.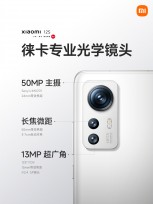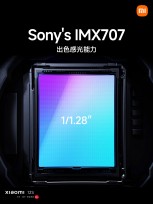 Xiaomi 12S camera info • The Xiaomi 12S and 12S Pro feature the 1/1.28″ Sony IMX707 sensor
Additionally, the phones support 10-bit RAW image capture, which was calibrated by Adobe Labs. The phone will embed color correction metadata in the files, so that Adobe Lightroom can automatically optimize the images, giving photographers a good starting point for post-processing their shots.
A quick look back at the IMX707 – it's a 50MP sensor (1/1.28") with 1.22µm native pixels (2.44µm after binning). The phones support 30fps burst modes as well as Xiaomi's AI Image Solution and ProFocus for fast start-up, capture and continuous capture.
The Pro model has two other 50MP cameras – one with a 50mm lens (2x optical magnification) and one with an ultra wide 14mm lens (115° FoV). The vanilla 12S gets a 13MP ultra wide and a 5MP telemacro instead.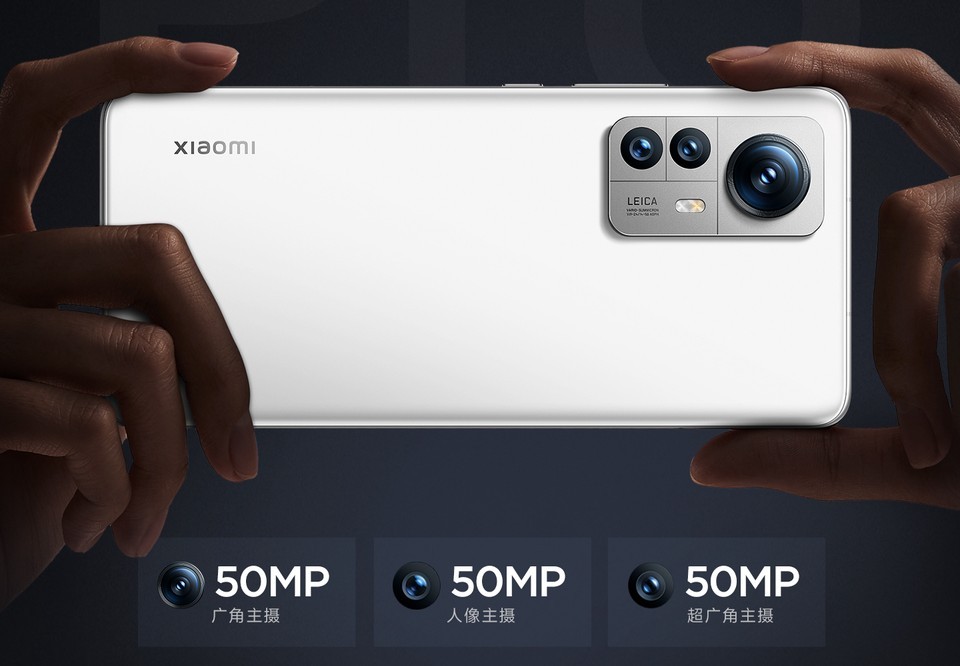 The Xiaomi 12S and 12S Pro also switch to the new Snapdragon 8+ Gen 1 chipset, which offers a 10% boost in performance and reduces power usage by 30%. The S-phones will have longer battery lives and run cooler under load.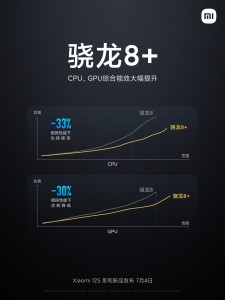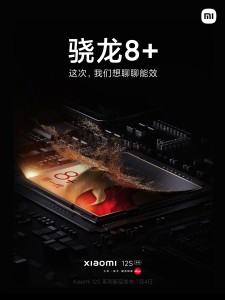 The Snapdragon 8+ Gen 1 brings improved performance and efficiency
Camera and chipset upgrades aside, the two phones follow the formula of the 12 and 12 Pro. The Xiaomi 12S Pro has a 6.73" LTPO AMOLED display (E5, 1-120Hz, FHD+), which is also used on the 12S Ultra. The vanilla 12S is smaller with a 6.28" panel with 120Hz refresh rate (it's not an LTPO panel, however).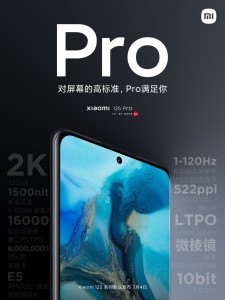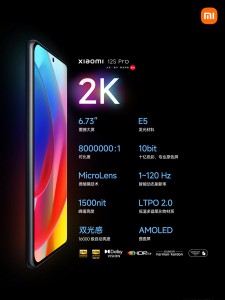 The Xiaomi 12S Pro and 12S Ultra use the same display as the 12 Pro
As before, the 12S Pro supports fast charging – 120W wired and 50W wireless – thanks to the in-house Xiaomi Surge P1 chipset and comes with a 4,600mAh battery. Using a 120W power brick, the Pro can do 0-100% in 19 minutes or in 25 minutes in low temperature mode The Xiaomi 12S charges its 4,500mAh battery at 67W over a wire or at 50W wirelessly.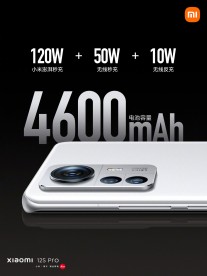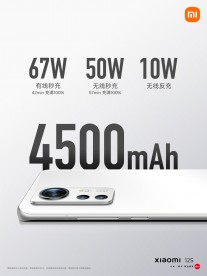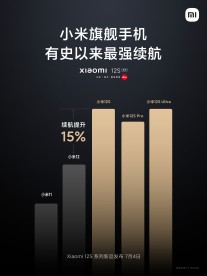 Xiaomi 12S Pro and 12S: same batteries and charging, longer battery life through improved efficiency
The Xiaomi 12S and 12S Pro will soon be available in mainland China. The Xiaomi 12S Pro starts at CNY 4,700 for the 8/128GB model ($700/€670/₹55,000). There is also an 8/256GB for CNY 5,000, 12/256GB for CNY 5,400 and 12/512GB for CNY 5,900.
The Xiaomi 12S starts at CNY 4,000 ($600/€570/₹47,000) for the base 8/128GB model. The same memory configurations are available: 8/256GB for CNY 4,300, 12/256GB for CNY 4,700 and 12/512GB for CNY 5,200.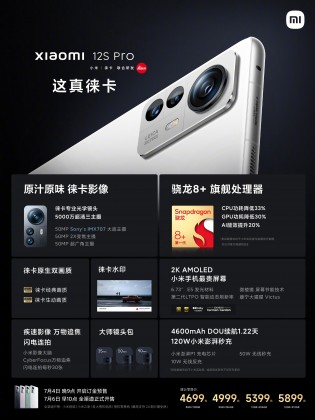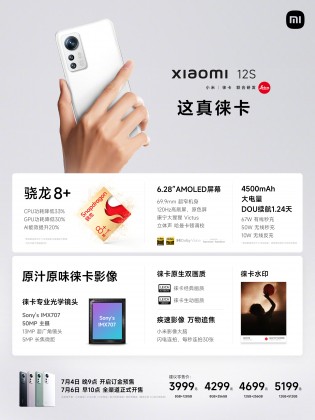 Xiaomi 12S Pro highlights and prices • Xiaomi 12S highlights and prices
For comparison, the Xiaomi 12 Pro launched at CNY 4,700 in China, the base price for the Xiaomi 12 was CNY 3,700. There was also a more affordable 12X model, but there is no "Xiaomi 12SX" now.
Everything We Expect at Samsung Unpacked, From Galaxy Z Fold 4 to Galaxy Watch 5 – CNET
Samsung's next Galaxy Unpacked event is scheduled for Wednesday, Aug. 10. We expect to see several new versions of the company's flagship foldable phones and smartwatches to be revealed — but there's always a chance for surprise launches of new devices.
The event invitation seen above, showing a Z Flip foldable phone, suggests we'll see new versions of Samsung's foldables. That fits with a previous leak from tipster Evan Blass predicting new versions of the Samsung Galaxy Z Fold 3 and the clamshell Samsung Galaxy Z Flip 3, which came out in August 2021.
Don't expect too many big advances with Samsung's next foldables. Rumors suggest the tablet-size Samsung Galaxy Fold 4 may have a new hinge and slimmer build, but the leaker jury is out on whether it will include an S Pen slot like the Samsung Galaxy S22 Ultra. Other rumors predict that the foldable will pack the faster Snapdragon 8 Gen 1 Plus chipset, as well as a larger outer display that requires its own under-display camera to complement the one on the inner screen.
The makeup compact-looking Samsung Galaxy Z Flip 4 could get a larger cover display, according to other rumors, which could make it far more useful for reading notifications and previewing selfie photos.
Even if the new foldables have only incremental spec upgrades, the biggest improvement could be price. The Galaxy Fold 3 was cheaper than its predecessor at $1,800 (£1,599, AU$2,499) to start, which is still around twice as expensive as most premium smartphones. The Galaxy Z Flip 3 shockingly came in at $1,000 (£949, AU$1,499), or around the price of an iPhone 13 Pro, making it the most affordable foldable yet and a viable alternative to standard flat smartphones.
But the upcoming Z Fold 4 and Z Flip 4 could be even cheaper, predicts analyst Ross Young, CEO of Display Supply Chain Consultants, who tweeted that Samsung ramped up production to churn out twice as many of the new foldables as last year's models, suggesting a possible price cut.
Read more: Here's One Feature Samsung Could Use to One-Up Apple
In any case, we expect the new foldables to sell well, since the Z Fold 3 and Z Flip 3 sold more units in their launch month than were sold in all of 2020. With 88% of the more than 7 million foldables sold in 2021, Samsung is in a strong position to continue dominating the niche foldable market, which is expected to grow to over 27 million sold in 2025.
Samsung could launch other products to accompany the foldables, and the most likely is the Samsung Galaxy Watch 5. Rumors predict the next version of the premium smartwatch line could get a body temperature sensor and better battery life, as well as an updated design. Hopefully, it will also fix a glaring flaw in the Galaxy Watch 4 — no support for iPhones — as well as better integration of Wear OS 3, as we felt last year's watch pulled between Google and Samsung's ecosystems.
There are other things Samsung could show off, like successors to the Galaxy Buds 2 earbud, tablets or laptops, but we haven't heard many rumors suggesting any of those are likely to arrive. Still, we could easily be surprised with all eyes on the awaited foldables.
To encourage customers to reserve their phones early, from July 19 until August 10, Samsung is offering an extensive list of discounts based on different bundles, from a maximum of $200 off for those reserving a Galaxy phone, watch, and buds down to a minimum of $30 off for just reserving Galaxy buds. While this could be a hint at what's coming at Unpacked, the savings could apply to older Galaxy Watch or Galaxy Buds models.
The event is scheduled to begin at 9 a.m. ET / 6 a.m. PT. CNET will be watching and covering the reveals.
Samsung's Galaxy Unpacked event: start time and how to watch – The Verge
Samsung Galaxy Unpacked is set to begin on Wednesday, August 10th.
Leading up to the event, Samsung has left us with breadcrumbs about what they're going to announce at their Galaxy Unpacked event. Leaks and other clues have revealed that Samsung may be announcing an updated foldable to match last year's announcement and release.
We also have a guess that there might be some new Galaxy Watches to announce as Samsung released a reservation for a trade-in for the Galaxy smartphone, smartwatch, and earbuds.
When does the Samsung Galaxy Unpacked event take place?
The Samsung Galaxy event is set to take place on Wednesday, August 10th, 2022, at 6AM PT / 9AM ET.
Where can I watch the Samsung Galaxy Unpacked event?
We will have the livestream video embedded up top, so you can stick around here to watch when it begins. Otherwise, you can tune in to the Galaxy Unpacked livestream at Samsung.com, Samsung's Newsroom, and Samsung's YouTube channel.
We here at The Verge will also be covering the event. Be sure to follow @verge on Twitter and @verge on Instagram for live updates and other Samsung news.
Samsung Galaxy Unpacked: How to watch Samsung announce its latest foldable phones – ZDNet
On Wednesday, Samsung is expected to announce new foldable phones, wireless earbuds, and a new Galaxy Watch. If all of the leaks and rumors are true, that means we'll see the Galaxy Z Fold 4, Z Flip 4, Buds 2 Pro and the Galaxy Watch 5 (and maybe even a Pro model).
Who knows, Samsung could have other products lined up for announcement. We simply won't know what all it entails until the livestream ends.
When is Samsung Galaxy Unpacked?
The event kicks off early Wednesday, Aug. 10, with the livestream starting at 9 a.m. ET/6 a.m. PT. There isn't an in-person element to the event as companies continue to stick to a virtual-only approach for product announcements.
Here are the different international times for your reference:
New York: 9 a.m. ET
San Francisco: 6 a.m. PT
London: 2 p.m. GMT
Berlin: 3 p.m. CET
Mumbai: 9:30 p.m. IT
Tokyo: 11 a.m. JT Jan. 15
Sydney: 1 a.m. AEDT Jan. 15
How to what Samsung Galaxy Unpacked
If you want to tune in and watch the announcements as they're made, then you're in luck. Samsung is broadcasting the livestream across several different platforms. Here's everywhere you can watch the official stream:
What to expect from Samsung Galaxy Unpacked
Samsung itself has dropped some major hints about what to expect from the announcement. Certainly, there are new foldable phones — likely the Z Fold 4 and Z Flip 4 — on tap to be announced.
In addition to the new phones, Samsung's Galaxy Watch5 appears set to get an upgrade, with a new Watch5 Pro model, which early leaks indicate will be more rugged and more of a competitor to Garmin's line of smartwatches.
Finally, Samsung's Galaxy Buds Pro appear primed for an upgrade with the Buds 2 Pro adding new active noise cancellation features and a refreshed design to the company's completely wireless earbuds.
We'll have full event coverage as Samsung's latest Galaxy Unpacked event kicks off bright and early on Wednesday, Aug. 10.
What's something you're hoping to see Samsung announce during the event? Let us know in the comments below.