Announcing the Media AOY finalists » Media in Canada – Media In Canada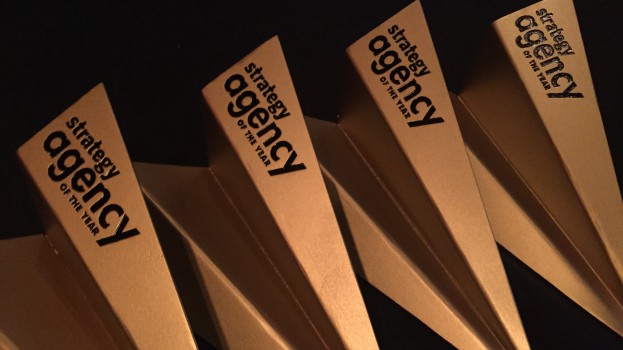 Yesterday the curtain was drawn on the Design and PR nominees for this year's Agency of the Year awards. Today, strategy and MiC reveal those agencies in the running for a trophy in the Media category.
As always, the Media competitions were judged online and in isolation by a panel of agency executives and brand marketers with expertise in the category field over the summer.
This year's Media AOY comp – which celebrates the agencies behind the planning and buying of media whether that's a single, brilliant one-off buy to a full-fledged cross-platform campaign – includes the following finalists:
Media AOY
dentsu X
No Fixed Address
OMD
PHD
Touché!
UM
This year's jury panel for Media consisted of:
Veronica Castillo, VP marketing, Freshii
Doron Dinovitzer, VP of digital, Horizon Media
Emily Douglas, managing director, Orion Worldwide
Julian Franklin, president, Franklin Management Group
Helen Galanis, president, Initiative
Joy Ghosh, North America brand director, Molson Coors
Susan Irving, CMO, Kruger Products
Lisa Kittelsen, director of brand marketing, Red Bull
Sheri Metcalfe, SVP, co-managing director, Jungle Media
Carl Pichette, VP marketing, Sobeys
Frédéric Rondeau, founder, head of strategy, Espace M
Thomas Shadoff, director of media, Bensimon Byrne / OneMethod / Narrative
Hilary Zaharko, VP of marketing, H&R Block
Tomorrow, strategy will announce the final shortlists for the Small AOY and Agency of the Year competitions. And starting on Monday Nov. 9, strategy will unveil the Gold, Silver and Bronze winners right through the week, with Media announced Thursday. For more information, visit the AOY website.
OnlyFans Is a Billion-Dollar Media Giant Hiding in Plain Sight – BNN
(Bloomberg) — As Cardi B prepared the release for her new song "WAP," she checked off all the usual components of her promotional plan, including magazine covers, Instagram posts and a raunchy YouTube video. Then she added one more: OnlyFans, a site where people charge admirers for special access to videos and photos.
OnlyFans is closely associated with adult models. Many of its most popular creators are attractive women who use it to titillate men willing to pay a few extra dollars for a particular image. But Cardi B is part of a small but growing number of more traditional celebrities turning to OnlyFans to make a little extra revenue, raise money for charity or connect with followers in a new way.
In her first material for the site, posted on Aug. 12, Cardi B uploaded a video from behind the scenes of her photo shoot for the cover of Elle magazine. A few weeks later, she shared footage from the making of her "WAP" music video. The post went on to generate a couple thousand likes on OnlyFans and almost $1,000 in tips.
"When Beyoncé rapped about us on the 'Savage Remix' and Cardi B joined the platform, that's when we really started to see the growth accelerate," said Tim Stokely, 37, the company's founder and chief executive officer. According to Stokely, OnlyFans is adding as many as 500,000 users a day and paying out more than $200 million a month to its creators.
Along the way, OnlyFans has grown into one of the biggest media businesses hiding in plain sight. The company has 85 million users, upward of 1 million creators, and will generate more than $2 billion in sales this year, of which it keeps about 20%. That puts the site on track for $400 million in annual net sales — dwarfing Patreon, a platform devoted to helping creative types monetize their work, which is valued at more than $1.2 billion. "OnlyFans is revolutionizing creator and fan relations," Stokely said.
What OnlyFans customers crave, said Stokely, is a level of interaction and intimacy with the creator that they don't typically get on Instagram or Twitter, where celebrities tend to share the most manicured version of themselves. But to keep gaining more mainstream appeal, the company will likely have to shake off its reputation as a den of online debauchery and assuage safety concerns about the site.
Stokely founded OnlyFans after creating a series of lesser-known online businesses. In January 2011, he created GlamWorship, a site specializing in a sexual fetish known as "financial domination," in which a submissive client offers up gifts or money to a dominant partner. Over time, GlamWorship customers increasingly gave suggestions on what they'd like to see from the site's several hundred models, many of whom started to accept custom video requests through Twitter.
Stokely soon realized he could combine the two ideas: creating a site where fans could request videos and pornographers could satisfy their admirers' specific fetishes.
That led to Custom4U, a service on which customers could order tailor-made videos. Though anyone could create or order a video, adult models and porn stars selling customized content were the most avid users, Stokely said at the time. In 2014, Stokely promoted the site during an appearance at the AVN Adult Entertainment Expo, the industry's largest trade show.
"Basically, Joe Blokes would pay, say, $100 for his own personal movie, where the star is saying his name and doing what he wants," Stokely told HuffPost. "The model can name her own price … She logs in and could say, 'I want to receive $100 for a five-minute video and $200 for a 10-minute clip,' or even more if it's a fetish clip."
The next company he founded, 121with, was a marketplace where tradespeople — such as plumbers or real estate agents — could sell their expertise via an audio or video call. Custom4U and 121with, Stokely said, allowed him "to gain a much better understanding of how creator-fan relationships worked."
Stokely launched OnlyFans in 2016. Two years later, he sold a majority stake in the business to Leonid Radvinsky, a Chicago-based Internet entrepreneur with a background in adult entertainment and direct marketing. In 2004, Microsoft Corp. sued Radvinsky for allegedly sending millions of deceptive emails to Hotmail customers. Lawyers for Radvinsky responded that the allegations were without merit, and the case was later dismissed. He declined to be interviewed for this article.
According to Stokely, Radvinsky initially reached out to the business via email. As it turned out, they both shared a similar vision for the site, which included building out new features and attracting a diverse community of contributors. Radvinsky is now a director of the company along with Tim's father Guy Stokely, a retired investment banker. "I thought, 'What if you could build a platform that works like these social platforms already out there but with a key difference being the payment button?'" Tim Stokely said.
Its first successful creators were primarily alluring women. Jem Wolfie, a fitness model and chef in Australia, quickly earned over $1 million on the site by sharing spicy videos and photos of herself (Wolfie did not respond to an interview request). Another popular account, Aellagirl, is run by Aella Jones, a devout Christian turned web siren. New subscribers are greeted by a naked photo of her captioned, "welcome to the cult, we have boobies."
"I like that it only takes 20%, which is much lower than the prior industry standard of a 50% minimum," Jones wrote via email. "I like that it's much more strategic and disconnected than live camming was; live camming requires very high energy, personable charm, whereas OnlyFans really rewards things like good marketing ability and clever pricing techniques. I also get to interact with my fans throughout the day for very low effort, instead of having to put a lot of time in to get ready to do a full 'show.'"
Many of the top creators spend a lot of time communicating directly with fans. Visitors are encouraged to provide a tip if they want a personalized message.
Stokely has tried for years to get all types of creators to use the site. "It works as a great bolt-on to free social media," he said. "One of our selling pitches is, 'Look, you've got a million followers on Instagram, if just 1% of them pay for Only Fans….'" The average creator charges about $12 per subscriber. By Stokely's math, if 1% of Kim Kardashian's Instagram followers paid for OnlyFans, she'd make $23 million a month on the site.
Until this year, the business was growing at a steady pace. The pandemic has boosted it to new heights thanks to people who are out of work and looking for a new way to make money at a time when everyone is stuck at home and desperate to be entertained. Strippers and porn stars eager to make up for their lost earnings have flocked to OnlyFans, while regular strip-club customers have found a new place to get their jolt of excitement.
But it isn't just the adult entertainers who have given OnlyFans a try. Musicians The Dream and Swae Lee have used it to promote new music. Actress Bella Thorne hopped on the site and made $1 million in one day. Drag queen Shea Couleé has filmed herself doing makeup before performances. And social media personality YesJulz has used it to share fitness workouts.
After hearing about the service from some friends, Cardi B, a former stripper and reality-TV star turned multiplatinum rapper, reached out to her record label and to OnlyFans about setting up an account. "She had a vision for it," said Julie Greenwald, the co-head of Atlantic Records. "For her, she thinks, 'Who are my fans and how do I make sure I am delivering?'"
Stokely is now rushing to capitalize on the site's growing popularity. The company, which is based in London, is setting up new offices in Asia and Latin America. It is also planning to create a new online streaming service called OFTV, which will feature exclusive content such as creator-driven series and personal interviews with OnlyFans personalities. And how will OnlyFans appeal to mainstream performers who might blanch at the thought of working with a site associated with adult entertainment?
"I'd just repeat that since we launched, we've always welcomed all creators," said Stokely. "The creator community is incredibly diverse. There are just so many creators from so many genres, whether it's gaming, fitness, fashion, beauty."
©2020 Bloomberg L.P.
Kyrie skips media availability, releases statement – theScore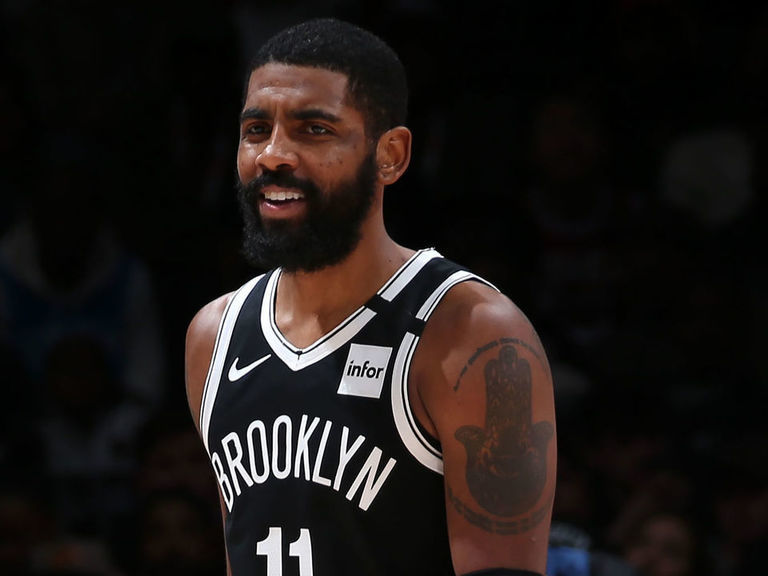 As the NBA prepares for its 2020-21 season to begin on Dec. 22, the enigmatic Kyrie Irving did not provide access to reporters on Friday as part of the Brooklyn Nets' media week.
Instead, the 28-year-old guard released a written statement "to ensure that (his) message is conveyed properly," per ESPN's Malika Andrews.
Here's Irving's statement in full:
COVID-19 has impacted us all in many ways, so I pray for the safety and health of our communities domestically and abroad. I am truly excited for the season to start and I am also praying that everyone remains safe and healthy throughout this journey.

Instead of speaking to the media today, I am issuing this statement to ensure that my message is conveyed properly.

I am committed to show up to work everyday, ready to have fun, compete, perform, and win championships alongside my teammates and colleagues in the Nets organization. My goal this season is to let my work on and off the court speak for itself.

Life hit differently this year and it requires us, it requires me, to move differently. So, this is the beginning of that change.
The league's collective bargaining agreement requires veteran players to "participate in photograph and media sessions" as early as the 22nd day prior to the first game of the regular season.
Additionally, under a section pertaining to promotional activities, the CBA states: "Upon request, the player shall consent to and make himself available for interviews by representatives of the media conducted at reasonable times."
It's unclear whether Irving's statement constitutes participation in the Nets' training camp media session or whether certain allowances have been made in regard to media availability within the amended agreement due to COVID-19.
In an injury-shortened debut season with the Nets in 2019-20, Irving averaged 27.4 points, 6.4 assists, 5.2 rebounds, and 1.4 steals per game across 20 appearances.
Conversations That Matter: The state of the media – Vancouver Sun
Article content
Jack Webster was known as the king of the airways in B.C> for close to 40 years. Since his retirement the foundation in his name has been recognizing and celebrating excellence in journalism.
This year, on Dec. 8, the awards dinner is being netcast, opening it up, for the first time, to the public.
If it was on the public agenda, Webster was there. When prisoners at the B.C. Penitentiary rioted and took hostages in 1963, they asked Webster to resolve the standoff. They asked for him because he was trusted at a time when mainstream media was believed to be fulfilling the responsibilities for the fourth estate – to step in, stand up, advocate, call out, and record the people and events of our lives.
Since Webster's retirement in 1988, the media landscape has changed dramatically. In Vancouver, for example, the major powerhouses in print, radio and TV have all seen their constituencies dwindle. Shrinking audiences meant less ad revenue, which, in turn, led to cuts in newsrooms and that leads to further reductions in audiences.