Apple states they Buy Innovation not Competitors as it's Revealed that they've Acquired Mobeewave to Bolster Apple Pay Services – Patently Apple
This past week we posted a report titled "In today's Antitrust Hearing, Alphabet, Facebook, Amazon & Apple were grilled on their Monopolistic Behavior." One of the angles that was used against Apple and others during the hearing was that Big-Tech acquired companies to kill competitors.
During an interview with CNBC yesterday, Apple's CEO turned that argument on its head. Cook's spin on this was that Apple acquires companies, not to kill competitors but to gain technology that Apple needs; technology that they could then add to the iPhone, for instance, as a new feature. Cook revealed that they purchase companies every few weeks, even though only a few are reported on.
Cook bolstered his point by stating that "An example of that was Touch ID. We bought a company that accelerated a Touch ID at a point." Cook was referring to their acquisition of Authentec in 2012. A key Authentec patent on Touch ID technology was covered in one of our reports back in 2013. Apple gained the "Authentec" trademark back in that same year.
Interestingly enough it came to light last night that Apple has acquired Mobeewave Inc., a Canadian startup out of Montreal that offers technology that could transform iPhones into mobile payment terminals.
Mobeewave's technology lets shoppers tap their credit card or smartphone on another phone or merchant's phone to process a payment. The system works with an app and doesn't require hardware beyond a Near Field Communications, or NFC, chip, which iPhones have included since 2014.
Apple reportedly paid close to $100 million for the startup. Mobeewave had dozens of employees, and Apple has retained the team, which continues to work out of Montreal, according to the people familiar.
Apple typically buys startups to turn their technology into features of its products. Apple added Apple Pay to the iPhone in 2014, allowing users to pay for physical goods with a tap in retail stores. Last year, it launched its own credit card, the Apple Card. Integrating Mobeewave could let anyone with an iPhone accept payments without additional hardware.
The report noted that this would put Apple into more direct competition with Square Inc., a leading provider of payment hardware and software for smartphones and tablets.
'Fortnite' app removal threatens social lifeline for young gamers – Fox Business
NEW YORK/BENGALURU – A YouTube alert interrupted Jack Erricker's schoolwork on Friday morning as he and kids all over the world woke up to the news that their favorite game, Fortnite, had been taken down from Apple's Store and Google Play store.
"It's basically the only game I play," said Erricker, an 11-year-old in Bengaluru, India, an avid Fortnite player on his Apple iPad. "I'm not happy, I don't think it's a good move."
Fortnite, which has attracted more than 350 million players globally, is especially popular among younger gamers and has become one of the few lifelines to the outside world for kids trapped at home during the coronavirus pandemic. Unable to play outside, kids are spending hours with friends chit-chatting and fighting on Fortnite, which is free to play and available on nearly all devices.
APPLE AND GOOGLE GO TO WAR WITH EPIC GAMES OVER FORTNITE
Apple and Alphabet Inc's Google on Thursday removed Fornite from their app stores for violating in-app payment guidelines, and the news spread rapidly among kids who are otherwise too young to get headlines off CNN, the BBC or the New York Times.
Removal means no new players can download the game and the app will not receive updates from the store. But the game will continue to work for now for those who already have it.
Calum Jack, an eight-year-old from London, heard the Fortnite news from friends in Asia as soon as he woke up at 6 a.m. The topic was "all over YouTube," he said.
FACEBOOK BASHES APPLE JOINING THE FRAY ON WAIVING COMMISSION FEES
He is online up to 10 hours a day, playing, building or just chatting with up to 20 friends as far apart as Canada and India. Fortnite and other online games have been Jack's main social outlet since coronavirus lockdowns closed schools across the world in March.
"It's been very important since we've been on holiday. We play all the time," he said.
Fortnite-owner Epic Games has challenged Apple's policy of taking a cut of purchases made inside the app by allowing users to pay Epic directly at a cheaper price. The financial ramifications of the move were apparent even to young gamers.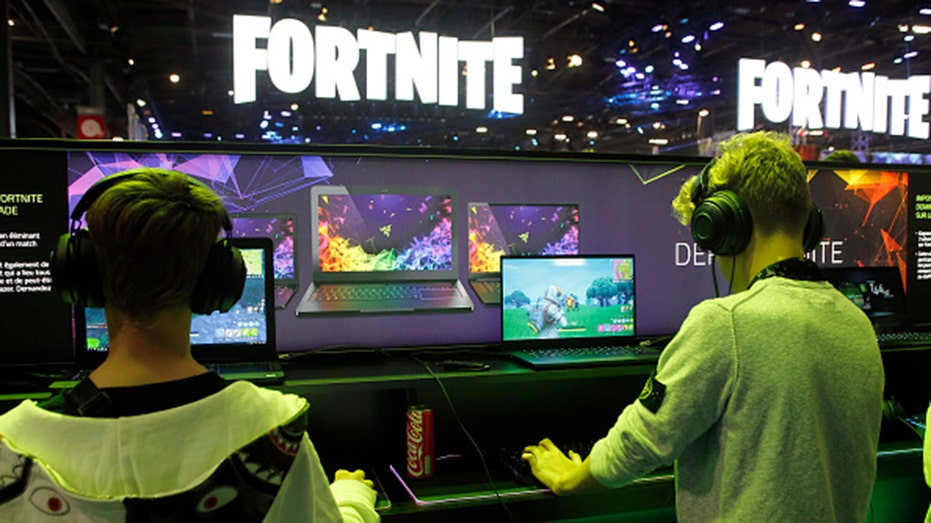 GET FOX BUSINESS ON THE GO BY CLICKING HERE
"Epic was cutting into Apple's profit margins," said Zoraan Kunnel, 13, of Bengaluru, India.
On Thursday, Epic released a video within Fortnite, on YouTube and other social media channels mocking Apple's iconic "1984" ad with the hashtag "FreeFortnite." The hashtag has trended on social media and racked up nearly 26 million views on short-form video app TikTok.
"My friends think that Fortnite is going to win the argument," Erricker said. "There's a lot of people who play Fortnite, and they'll be against Apple."
As to what Jack will do if the game stops working on his iPad, he said: ""I'd just play on the [Sony] PS4."
READ MORE ON FOX BUSINESS BY CLICKING HERE
Top Stories: Epic Games vs. Apple, iPhone 12 Rumors, 'Apple One' Bundles – MacRumors
The biggest story of this week was the blow-up between Apple and Epic Games, with Google also getting involved in the dispute. In brief, Epic remotely updated Fornite to offer an option to bypass Apple's in-app purchase mechanism, leading Apple to pull Fortnite from the App Store. Epic was ready, though, and launched a lawsuit and PR campaign to fight back.
Subscribe to the MacRumors YouTube channel for more videos.
Other stories this week included rumors about launch timing for the iPhone 12, Apple Watch Series 6, and new iPads, as well as the possibility of a cheaper LTE-only iPhone 12 model in early 2021.
There were several other big stories from this week, so make sure to watch our video above and check out our roundup below for all of the details!
Apple Removes Fortnite From App Store After Epic Games Introduces Direct Payment Option
Just hours after Epic Games introduced a direct payment option in the Fortnite app for iOS and Android, Apple removed the game from the App Store.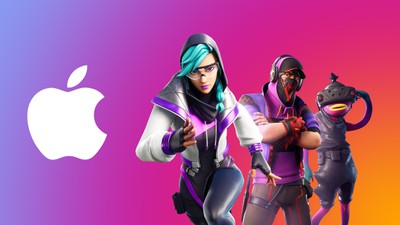 The direct payment option allowed players to purchase 1,000 V-Bucks — Fortnite's in-game currency — for $7.99 rather than $9.99 through Apple's in-app purchase mechanism. The move was seemingly intentional in defiance of Apple's App Store Review Guidelines, with developer Epic Games calling Apple's 30 percent fee on in-app purchases "exorbitant."
The saga has quickly escalated, with Epic Games filing a lawsuit against Apple in California, referring to Apple as a "monopoly power" and accusing the iPhone maker of "unfair and anti-competitive actions." Google likewise removed Fortnite from the Google Play store, leading Epic Games to also file suit against Google.
To get up to speed, check out our timeline overview of the dispute that began as a slow burn but has quickly escalated.
Rumor: Apple Watch Series 6 and iPads Launching in September, iPhone 12 Event to Take Place in October
While new iPhones are usually announced in September, 2020 has been anything but an ordinary year, so it should come as no surprise that Apple's plans will apparently be a little different this fall.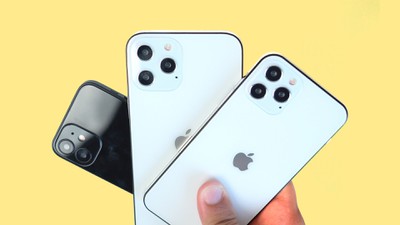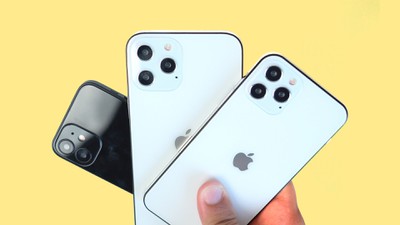 According to leaker Jon Prosser, who has a mixed track record, Apple plans to announce Apple Watch Series 6 models and at least one new iPad model during the second week of September. These products would be announced via press release on the Apple Newsroom.
Apple will still host its annual iPhone event, but during the second week of October, according to Prosser. iPhone 12 models would become available to pre-order within a few days of the event, while iPhone 12 Pro orders would begin in November, based on his information.
Apple is widely expected to announce four ‌iPhone 12‌ models this year, including a 5.4-inch model, two 6.1-inch models, and a 6.7-inch model, all with OLED displays, 5G, and a flat-edged design. While new iPhones usually begin shipping in late September, Apple recently indicated that supply will be available "a few weeks later" this year.
Apple to Launch Bundled Subscription Services Called 'Apple One'
Apple has been rumored for some time to be considering bundling some of its subscription services together, and a new report from Bloomberg's Mark Gurman provides some new details including a potential October launch.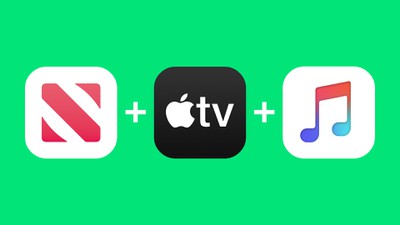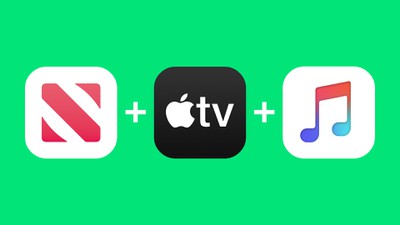 Apple will reportedly offer several tiers of bundles, known internally as "Apple One," starting with a basic package of Apple Music and Apple TV+. Higher tiers would add Apple Arcade, Apple News+ and iCloud storage. Family Sharing will be supported with the bundles, and they should save subscribers anywhere from $2 to upwards of $5 per month over subscribing to the services individually.
Separately, Apple appears to be on the verge of launching a new bundle of CBS All Access and Showtime through its Apple TV Channels service in the Apple TV app. The bundle will be exclusive to Apple TV+ subscribers, who will be able to receive access to both CBS All Access and Showtime for a total of $9.99 month, just over 50% off the price of subscribing to both individually.
Apple May Release 4G-Only iPhone 12 in Early 2021
Looking beyond the fall season, Wedbush Securities analysts this week said that Apple may release a cheaper iPhone 12 in early 2021 with 4G LTE only instead of 5G like the rest of the lineup.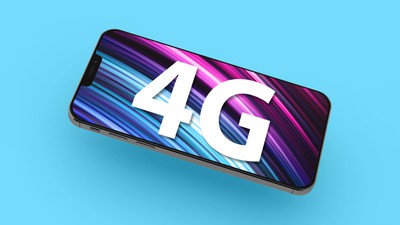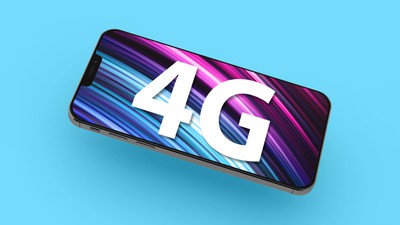 The analysts believe that this iPhone 12 model could launch around February and perhaps start at $799, but pricing remains guesswork.
The device could also sport fewer cameras and cheaper materials like aluminum instead of stainless steel to keep costs down.
Apple Takes Legal Action Against Small Company With Pear Logo
Apple has taken legal action against the developers of meal planning app "Prepear" due to its pear-shaped logo, which apparently looks too similar to its own.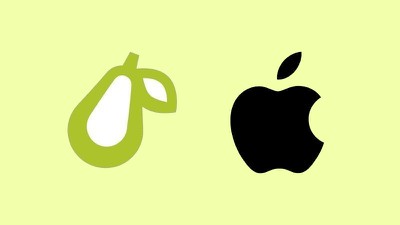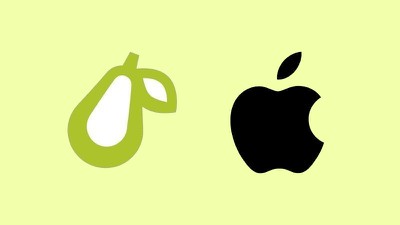 In an Instagram post, Prepear claimed that Apple "has decided to oppose and go after our small business' trademark saying our pear logo is too close to their apple logo and supposedly hurts their brand." The post goes on to describe the action as "a big blow to us at Prepear," and sets out its intentions to defend the logo and "send a message to big tech companies that bullying small businesses has consequences."
A petition on Change.org titled "Save the Pear from Apple" has already received over 70,000 signatures from supporters.
iPad Pro Keyboard Comparison: Logitech's $160 Folio Touch vs. Apple's $300 Magic Keyboard
Logitech recently debuted the Folio Touch, a $160 keyboard and trackpad case designed for the 11-inch iPad Pro that serves as a cheaper alternative to Apple's $300 Magic Keyboard.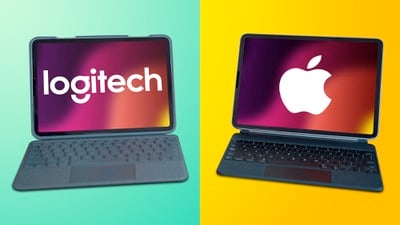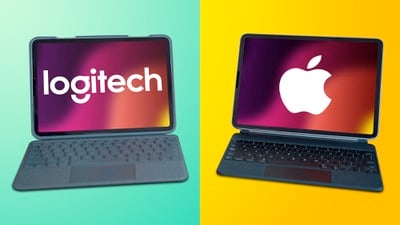 In one of our latest YouTube videos, we compared the Folio Touch to the Magic Keyboard to see which one is better, and we also did a full review of the Folio Touch. There are some perks to the Magic Keyboard like a USB-C port, but at $160, the Folio Touch is definitely worth considering for those who are looking for an ‌iPad Pro‌ keyboard.
Apple Releases iOS 13.6.1 With Fix for Storage Issue and Green Tinted Displays
Apple this week released iOS 13.6.1 and iPadOS 13.6.1, minor bug fix updates that address a thermal management issue that caused some iPhone displays to exhibit a green tint, an issue where unneeded system data files might not be automatically deleted when available storage is low, and an issue where Exposure Notifications could be disabled for some users.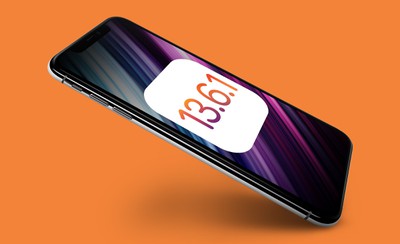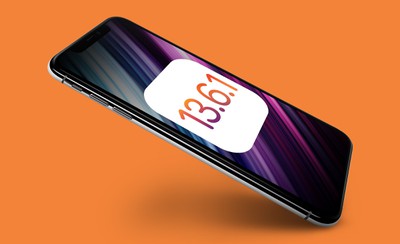 This week saw a few other software releases, including a public beta for watchOS 7 and a macOS Catalina Supplemental Update.
Each week, we publish an email newsletter like this highlighting the top Apple stories, making it a great way to get a bite-sized recap of the week hitting all of the major topics we've covered and tying together related stories for a big-picture view.
So if you want to have top stories like the above recap delivered to your email inbox each week, subscribe to our newsletter!
8 ways to repurpose your old Android or iPhone – TechRadar
What was the fate of your last smartphone? Is it in a drawer, gathering dust among loose batteries and an instruction manual for a long-forgotten waffle iron? Perhaps you donated it to a friend or forgot about it altogether. Do you even know where it is? You monster.
Accusations aside, it's worth thinking about, because there's likely plenty of life in it yet, and it could even save you some cash. From dash cams to baby monitors, your old Android and iPhone devices can be repurposed to provide years of faithful service until they finally break, or the universe reaches a state of entropic heat-death – whichever comes first.
With more and more people becoming increasingly conscientious with their waste and environmental impact, you'd be doing your bit to help save the planet too. With all that in mind, here are a few things you can do to help usher your old handset into a brand-new afterlife.
1. Turn it into a dash cam
Dash cams have skyrocketed in popularity over the past few years, and with good reason. They provide indisputable evidence for insurance claims from both drivers and cyclists, while occasionally recording crazy events like meteors streaking through the sky or trees being blown over.
If you've got an old phone with a working camera, then you're good to go. If you're breathing new life into an old Android handset, then AutoBoy Dash Cam is a solid choice. It automatically deletes older recordings that you don't need, and has a crash sensor to ensure important footage is never lost. You can also set it to back up your videos to YouTube, and it'll even work in the background, letting you double the phone up as a sat nav too.
The iPhone app equivalent – Smart Dash Cam – is similar, although it doesn't support background recording, so you can't use any other apps while driving.
Bear in mind that you'll also need to buy a smartphone mount that attaches to your windshield, and have some way to charge the phone in your car to prevent the battery from conking out on long journeys. If you don't have a USB port in your ride, or only have one, then there are plenty of affordable in-car USB adapters available on Amazon.
2. Keep an eye on your little one(s)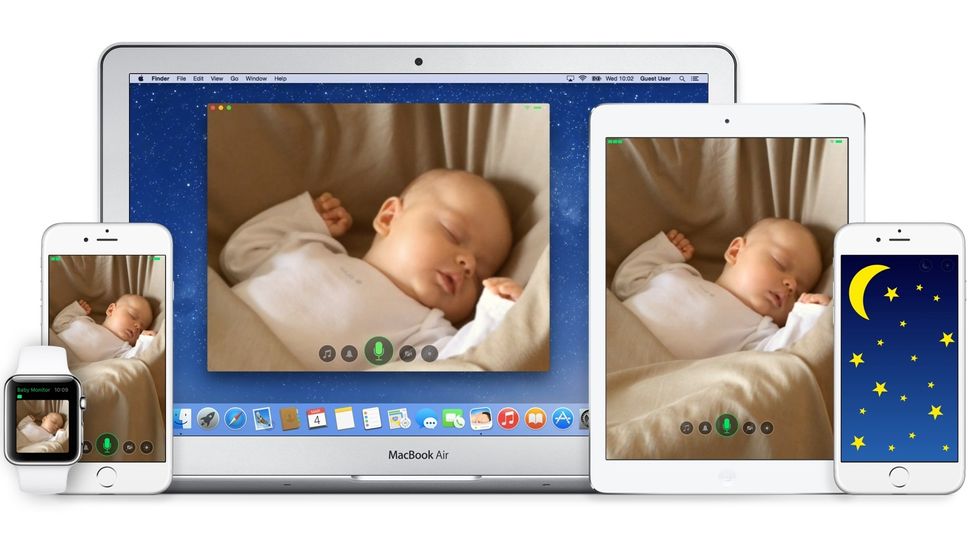 Babies provide a plethora of new challenges, and new parents will be especially keen to do all they can to ensure their genetic copies are as safe as can be. Sure, you could buy an expensive baby monitor, but why do that when you've got a spare pocketable computer with a built-in camera and microphone?
Cloud Baby Monitor (available on iOS and Android) is a comprehensive app which beams your little tyke's snoring face to any other device you fancy.
It's rammed with features, including privacy encryption, a summary of sleeping patterns, instant sound and motion alerts, two-way communication, an adjustable light for visibility, built-in lullaby sounds, and more. Sadly, it won't automatically feed hungry mouths, but who knows what a future update could bring.
3. Protect your home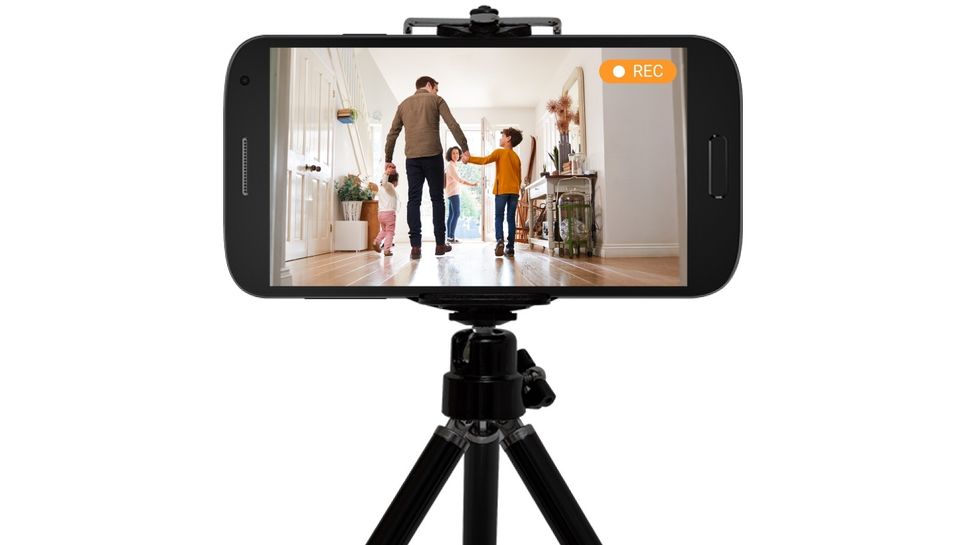 In a similar vein, you can also use old phones to build up a complete home security system, with bonus points for placing them inside stuffed animals and hollowed out books.
An app like Alfred Home Security Camera – available on iOS and Android – harnesses the camera and microphone powers of your handset, providing views of your home, complete with automatic alerts if any intrusions are detected.
The app has features similar to a baby monitor, minus the lullabies of course, allowing you to scare off potential intruders or inquisitive squirrels with two-way communication and/or a remote alarm.
You can add friends and family to your circle of trust too, though you'll want to remember that fact next time you're walking around sans towel.
4. Explore the deep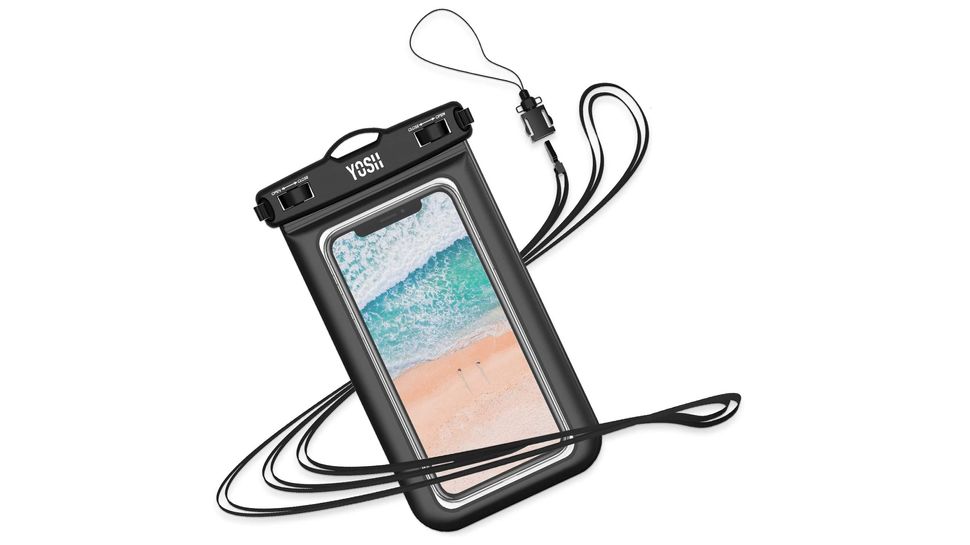 Sure, you could spend hundreds on a fancy action camera, but for casual pool and snorkeling snaps, there's a much cheaper option – a waterproof phone bag.
You can pick up the YOSH IPX8 for less than a tenner on Amazon, and it will fit most devices up to 6.8 inches in size, completely protecting them from a potential watery grave. It's worth the money for the peace of mind alone, even if your spare handset is waterproof, and especially as salt water has a nasty habit of being rather corrosive.
You won't be able to operate the touchscreen controls when you're completely submerged, but almost every device allows you to operate the shutter button by pressing the volume controls, which is an ideal workaround.
5. Get a desktop butler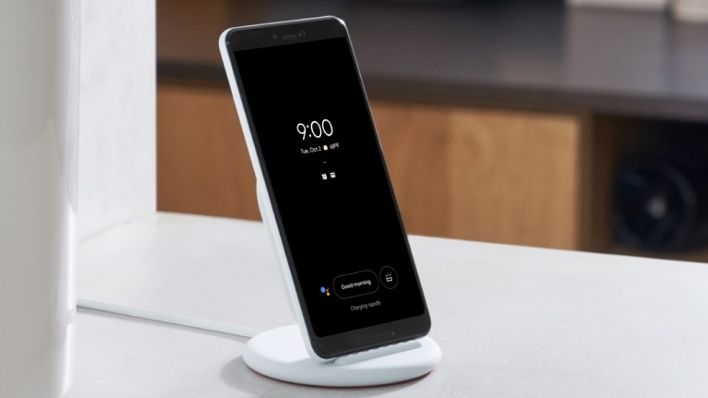 If you're after a tabletop smart assistant you could fork out for a smart assistant-powered screen like the Amazon Echo Show 5 – or you could just use your old phone. Grab a dock, leave it plugged in, and boom – you've got a full-time assistant on your hands.
From Siri and Alexa, to Google Assistant and even Cortana, you'll have weather, news, radio shows, calendar entries, music and more, all just a voice command away. For best results we'd recommend connecting to a speaker so that you can clearly hear everything over the clacking of keyboards, or sizzling of bacon, depending on your location.
Older phones are likely to have the much-missed headphone jack which will make things easier, but if you've got Bluetooth speakers then you're all good to go.
6. Find aliens (Android only)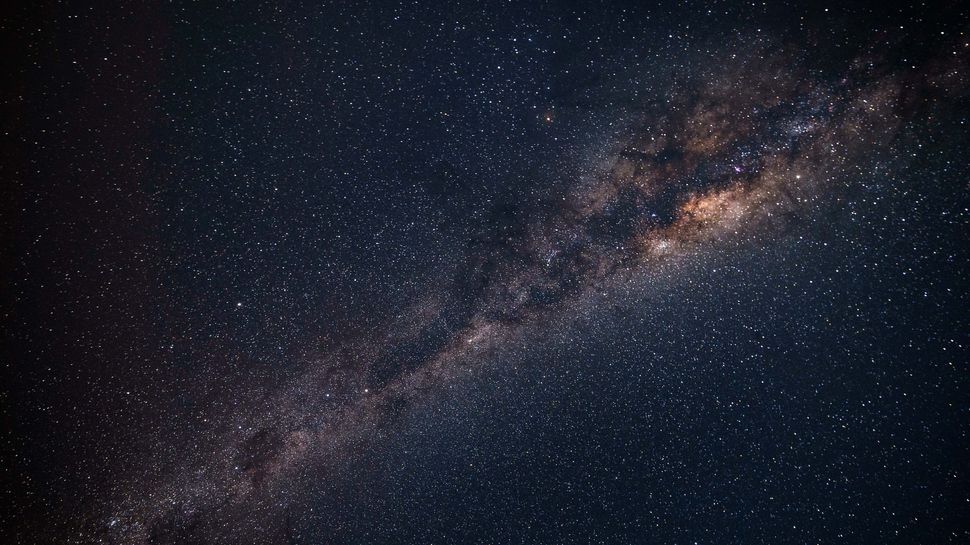 BOINC, despite its name, is actually a rather serious Android-only app which can harness the number-crunching power of your spare phone to help contribute to different research initiatives.
These can include the hunt for extraterrestrial life, as well as medical and climate research, to name a few choice examples. Your phone will use up some electricity while charging (to keep the app powered) of course, but that's a small price to pay to help ensure the survival of the human race, don't you think?
7. Become a shortcut king (Android only)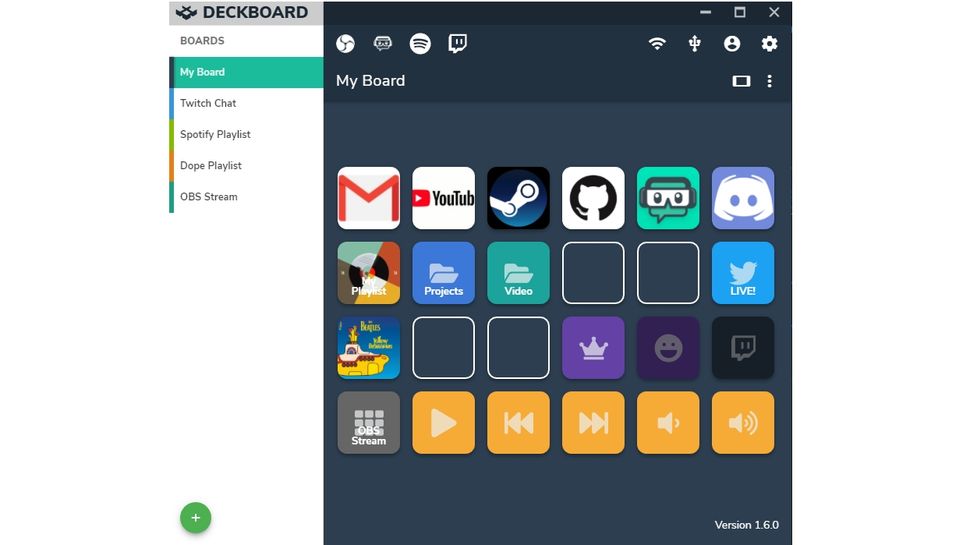 If you're a hardcore streamer, media connoisseur, music fiend, or just love to multitask as efficiently as possible, then Deckboard is the app for you.
Designed to create macros for your Windows PC, the possibilities are near infinite, allowing you to create customizable buttons that can do anything from launching apps to opening folders, viewing chats and much, much more.
Having a permanent screen with all of your most-used apps and functions at your fingertips is a veritable godsend for keen time-savers. It's a shame that iOS's walled garden approach strikes again though – this is another Android-only affair.
8. Just get rid of it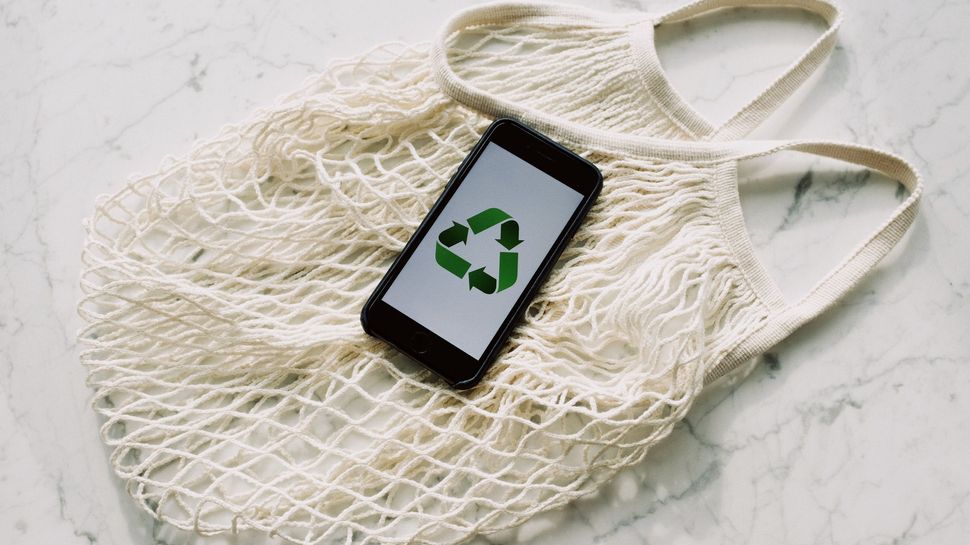 No, we don't mean chuck it in the bin – we're talking about selling and/or recycling. If your spare phone's only a year or two old, it's well worth the effort of seeing what the going rate is on sites like eBay and phone recycling sites (more on that in a second).
Apple fans will be pleased to hear that iPhones hold their value more than any other handset – twice as much as Samsung phones, in fact. It's bad news for everyone else though – outside of those two brands, resale value can be pretty grim.
Still, it never hurts to look, and you can still expect to get a decent amount of cash for last year's flagship. Use a site like Compare My Mobile to see what your phone's worth across a multitude of different sites, and choose whichever provides the best price.
Some of them offer a slightly higher amount in the form of vouchers, which you might prefer, and you'll sleep better in the knowledge that – in many cases – your old handset will be recycled.
If you'd rather your phone carried on your legacy in working order, then giving it to someone in need is another option. If there's no one that springs to mind, then charities like Oxfam will be more than grateful to receive any spare gadgets you've got lying around.