If you are looking to get Minsc as a member of your party in Baldur's Gate 3, then you will eventually be discovering the Counting House along with the Bank Vault located inside it. Once you have made your way to the lower levels of the area, you will notice that there is a locked door that can only be accessed after putting in a code. While it's not a tough case to crack, you will need to invest in a fair bit of legwork to open the locked vault.
There has been a fair bit of confusion amongst players as to how they can open the locked door in Baldur's Gate 3, hence this guide will go over everything you need to know about the Counting House.
reaching the Counting House and Bank Vault in Baldur's Gate 3
Jaheira and Minsc are two of the franchise's legacy characters in Baldur's Gate 3. You will meet the former in the Last Light Inn, and if you were able to keep her alive or add her to your party, she will ask you to help save Minsc.
The character was turned into stone for 100 years, and Jaheira wants your help to save him. By following the questline, you will eventually come across the Counting House, where he is rumored to be attempting to rob it. You will need to unlock the vault in order to encounter Minsc and be able to add him to your party.
---
Getting the Counting House Vault Code in Baldur's Gate 3
After reaching the locked door of the vault, you will notice that there are four lights located above the door. There will also be a plaque right in front which will ask you to make your way to the Head Banker's Office in order to obtain the passcode.
There are two ways you can go about obtaining the code:
Fight your way through all the guards and then reach the safe where the code is located.
Use a rogue, preferably Astarion in the party to sneak past them, get the code and make your way back.
The Head Banker's Office is on the second floor and is one of the most well-guarded areas in the Counting House. Irrespective of how you have gotten the code, make your way back to the locked vault to put it in.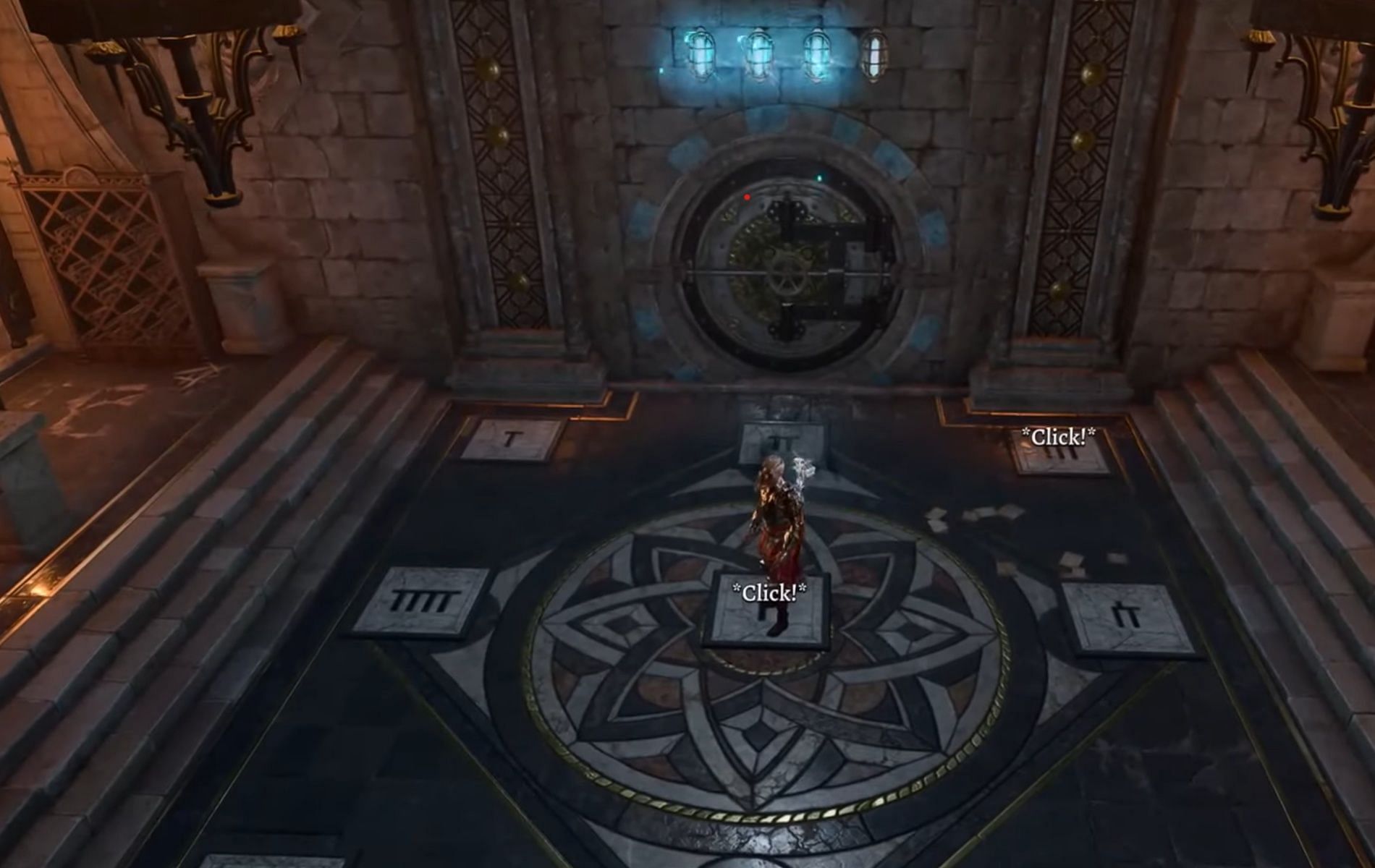 Make sure you ungroup so that the rest of your party members don't start accidentally pressing the buttons they should not be.
You will need to press the buttons in the following sequence:
Upper left button
Upper right button
Middle button
Middle right button
Make sure you are prepared before making your way into the unlocked vault, as it will automatically trigger an encounter where a lot of your enemies are capable of turning invisible.