Baldur's Gate 3 presents an exciting storyline that includes a variety of missions centered around rescuing characters. Throughout these quests, players are tasked with uncovering the whereabouts of the specific NPC, after which they set out on their mission. Among the characters affected in the game is Grand Duke Ravengard, who becomes a target of abduction by the Absolutist cultists during Act 1.
While at Goblin Camp, players learn that Duke Ravengard has been captured and brought to the Moonrise Towers. However, upon reaching the location in Act 3, instead of encountering Duke Ravengard, they gather information about him from the Dead Three at the Mind Flayer Colony region.
---
Baldur's Gate 3 guide: Where to find Grand Duke Ravengard
In Baldur's Gate 3, Grand Duke Ravengard serves as Wyll's father, and players must advance through the main campaign and reach Act 3 in order to locate and save him. In order to find Grand Duke Ravengard, it's necessary to advance through the main campaign until you reach a location named Flymm Cargo. Once done, follow these instructions:
Reach the Iron Throne Prison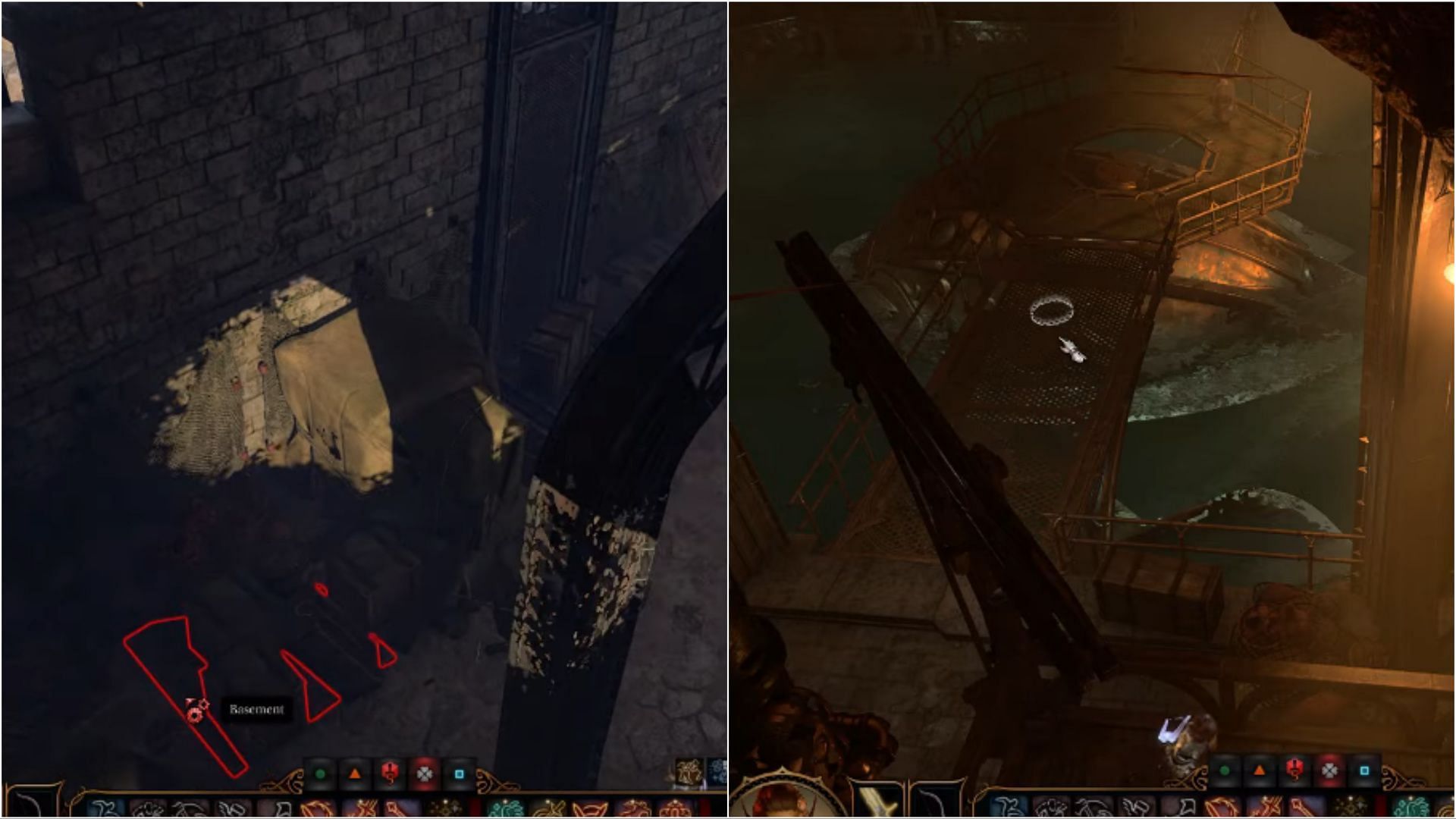 Locate the designated spot depicted in the image above.
Utilize these coordinates for the exact location: X: 170, Y: 149.
Once you're at the designated spot, employ your Lockpick ability to unlock the door.
Enter Flymm Cargo, eliminate the enemies, and proceed to the basement area situated on the left side near the entrance.
Upon reaching the basement area, continue forward and unlock the doors along your way.
You'll encounter a Submersible. Use it to travel to the Iron Throne Prison.
---
Rescue Grand Duke Ravengard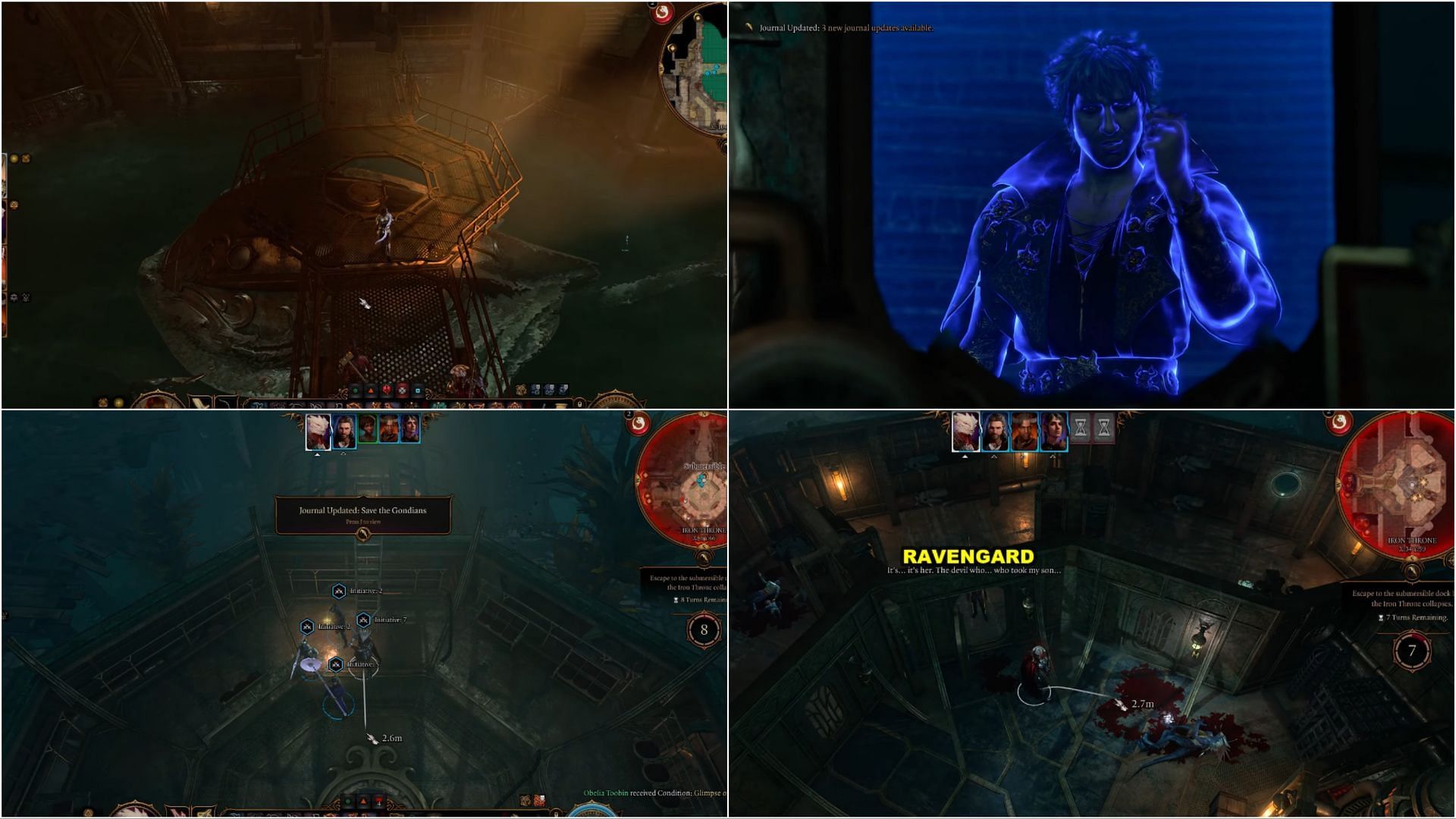 Upon reaching the submerged Iron Throne Prison, an interruption will be caused by Gortash.
Following this, your Submersible will experience a crash, leading you to the Iron Throne Prison.
Prior to advancing, it's crucial to note that quick action is necessary to save Grand Duke Ravengard and other captives, as the actions of Gortash have made the Iron Prison unstable, putting it at risk of collapsing.
Once you reach the Iron Prison, locate a ladder that will take you downwards.
Upon descending to the lower section, proceed forward and eliminate the enemies you will encounter.
During your journey, you will encounter cells containing hostages. Activate the levers of these cells to free the hostages.
Upon releasing everyone, you will have successfully rescued Grand Duke Ravengard and the other hostages.
After saving Grand Duke Ravengard and the remaining NPCs, escort them to the Submersible. Following this, the Iron Prison will collapse. Subsequently, the character in discussion will interact with you.
Following this, Wyll will advise Grand Duke Ravengard to make his way to the camp, marking the successful completion of the mission.