BC real estate agency sustains unusual ransomware attack – Insurance Business CA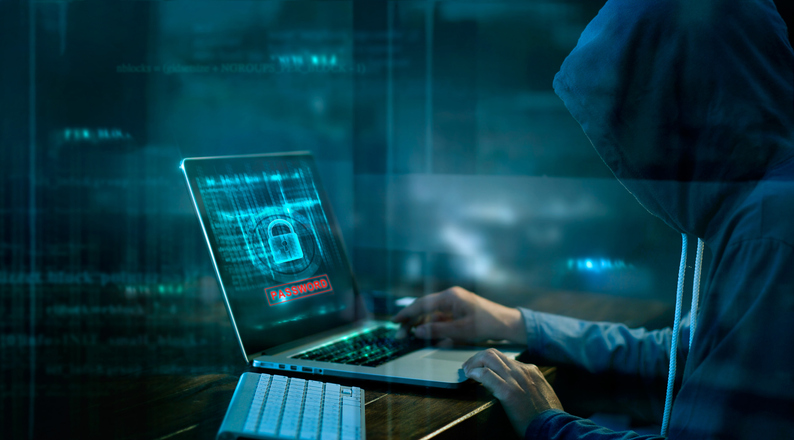 ReMax Kelowna owner and managing director Jerry Redman revealed that the cyberattack had occurred at around the same time as the agency's IT staff were overseeing a software update. Redman also confirmed with IT World Canada in an interview that while the ransomware IT staff found was not launched, some company files were copied by the attackers.
"We were on it within minutes of knowing it started, and that's why [the attackers] don't have much," Redman explained.
Although an investigation into the attack is still ongoing, Redman believes that the malicious actors responsible for the breach only managed to copy what the director calls "non-personal company data." This data includes "graphic design stuff that the company does for people."
Redman said that he was not aware that any files were stolen during the attack until a reporter had informed him later that week.
"We had the attack shut down so fast we didn't believe they got anything. We got no ransomware request from [attackers], our system never got locked down from them, but they obviously got a little bit of data."
Although the cyberattack against the real estate agency was confirmed to be ransomware in nature, how the attack was launched remains a mystery.
"The only thing we can think of at this point is we were doing a software upgrade from a major company and it started to happen about the exact same time," Redman said when asked if he knew how the cyberattack began.
Redman also said that he was unsure if the software upgrade itself was infected with the malware.
"I don't want to speculate, but that's literally what we were doing when it happened, and that's why we were able to shut it down so quick because my IT guys were here."
Ransomware attacks are typically carried out through phishing and/or spear phishing, exploiting remote access software, infected pirated software, drive-by downloads of infected websites, and infected removable media. But ransomware attacks through third party software or supply chains – as Redman suspects what happened – are rare, but not unheard of.
When asked for a statement on the cyberattack, Emsisoft threat researcher Brett Callow told IT World Canada that supply chain attacks can give attackers an initial foothold on the affected IT system, but added that he has never heard of such an attack being used to quickly exfiltrate data prior to deploying the actual ransomware.
Caisse de depot posts 7.7% return in 2020 as real estate underperforms – BNN
MONTREAL — The Caisse de depot et placement du Quebec posted a return of 7.7 per cent in 2020, missing its benchmark index of 9.2 per cent.
The investment fund's performance was dragged down by real estate investments, which suffered during the pandemic, the Caisse says.
The Caisse's real estate portfolio, which includes shopping centers and office buildings, declined 15.6 per cent in 2020, the Caisse says.
Caisse president and chief executive officer Charles Emond says the return meets the needs of its depositors, which require around a 6 per cent average return over the long term.
The annualized return over five and ten years was 7.8 per cent and 8.6 per cent, respectively, the Caisse says.
As of Dec. 31, the Caisse's net assets stood at $365 billion, it says.
Thinking Of Getting On Airbnb? Real Estate Experts Share Their Top Tips – Forbes
Vacation rental platform Airbnb is set to release its first earning results today since going public, at a time when more travel is taking place closer to home during the pandemic and a housing boom is possibly leading to more property owners looking to cash in on home sharing.
However, there are many things a prospective host should keep in mind when considering whether to rent out their property.
The most important part is researching regulations in the cities and towns where your home is located.
Some municipalities have strict regulations regarding what's considered a legal short-term rental. For example, New York City law prohibits rentals under 30 days except when the owner is present in the unit and no access doors are locked, and some Brooklyn townhouse owners have been fined tens of thousands of dollars for illegal rentals.
In Los Angeles, the city council passed legislation in 2019 that only allows primary residences to be rented out on vacation rental platforms.
"While this can be limiting, one area that is strong for collecting a secondary income is multi-family investment," said James Harris, principal of LA real estate firm The Agency. "Multi-family properties provide a unique opportunity for buyers to live in one unit and make money by renting out the additional units. This rental income can also offset costs by contributing to monthly mortgage payments, income tax and more."
Palm Springs only allows a limit of 32 stays per year at single-family residence, with an additional four stays permitted during the third quarter.
"While surrounding jurisdictions do not have such limitations on the total number of stays, they may have more severe restrictions on the conditions of operation, limiting parking or the ability to play music," said Fiona Quinn, vice president of business affairs at short-term rental and hospitality startup AvantStay. "It is therefore important to carefully examine not only the regulations that govern short term rentals where you intend on buying, but also how you intend to run your rental and who your guests will be."
Bill Kowalczuk, a broker with Warburg Realty in New York City, said if you're purchasing a unit in an apartment building, it's also crucial to check the building's rental policy.
"There is a very short list of buildings in Manhattan that would allow a lease as short as one month," Kowalczuk.
A home is already a big investment, but hosts need to budget accordingly.
"Don't forget to outline unexpected expenses, such as additional taxes, property management fees, maintenance, insurance and even landscaping," Harris said.
Harris recommends hiring a property manager or service, making sure to ask before hiring how they handle routine and emergency maintenance issues, how they choose vendors — to ensure they only hire insured, licensed workers to come on your property — and ask for a few references.
There are several companies that specialize in handling short-term rentals in Manhattan and prices for that can be as high as 25% or more of the monthly rental income, according to Kowalczuk.
You can also purchase a property that is specifically designed for home sharing. Natiivo Miami is a tower developed in partnership with Airbnb (this relationship was marked by a lawsuit that has since been settled). Each unit can be used as a full-time primary residence, but short-term rentals are encouraged, with a team that manages units and listings, handles guest issues and schedules cleaning.
The 400-unit development, which broke ground earlier this month, is more than 65% sold, according to Natiivo Miami developer Keith Menin.
We're extremely optimistic about the short term rental market in Miami," Menin said. "Buyers are also increasingly seeking out a more 'nomadic lifestyle,' where they can live in a few different cities throughout the year."
BOC Governor Says Canada Will Lean On Real Estate Because "We Need The Growth" – Better Dwelling
Canada's central bank isn't really that worried about real estate, it appears. Bank of Canada (BoC) governor Tiff Macklem held a Q&A after a speech for the Edmonton and Calgary Chambers of Commerce yesterday. During the Q&A, the governor dismissed concerns about an overheated housing market. In fact, he welcomed its contribution to the economy as something needed.
Canada's Economy To Further Lean On Housing
When asked if Canada needs new measures to cool the market, the governor wasn't worried. Macklem responded, "I think right now the economy is weak… I think we need the support." Further adding, "We need the growth we can get." Yeah, it's an odd take, let's unpack what he may be referencing, if anything at all.
Canadian Residential Investment
Canadian residential investment as a percent of gross domestic product (GDP). Source: Stat Can, Better Dwelling.
One big red flag is Canada's residential investment as a percent of GDP. Residential investment reached 9.43% of GDP in Q3 2020, up from 7.71% last year. For context, US residential investment peaked at 6.7% in 2006, during their housing bubble. The current rate in the US is just 4.3%, which is still considered high. Reading between the lines, that may have been subtle acknowledgment that Canada doesn't have much else to lean on at this point. Further, a rise in household debt means a long-term slowdown in growth, which is a gamble they're taking.
Bank of Canada Is "Surprised" By The Housing Rebound
The governor also stated they were surprised by housing activity during the pandemic. Macklem said, the BoC was "… surprised by the extent and strength of the housing rebound." Further adding, they only see "some signs of excess exuberance." It would appear a typical home rising more than the median household income is fairly normal to the BoC.
Canadian Real Estate Prices
The benchmark price of a typical home across Canada, in Canadian dollars. Source: CREA, Better Dwelling.
Canadians Shift To Living Outside of Cities
The BoC governor also thinks these are "fundamental" market shifts. Macklem continued, "with respect to single family homes, underlying this demand, is a genuine, fundamental shift in preferences." Adding, people "want more space. They don't [want to] commute." This repeats the perspective the central bank shared a few weeks ago in their FSR report. At the time they said, the rise in sales is just a temporary bump, that will subside later in the year.
When does this become a concern? The governor said he's watching for buyer expectations. He asked rhetorically, "Are people expecting the kind of unsustainable house prices we've seen?" Answering himself, "if people start to think those [price gains] go on indefinitely, that becomes a concern." Must have been his first day looking at Canada's real estate market.
Like this post? Like us on Facebook for the next one in your feed.