Canada issues travel advisory for LGBTQ+ residents visiting US – The Guardian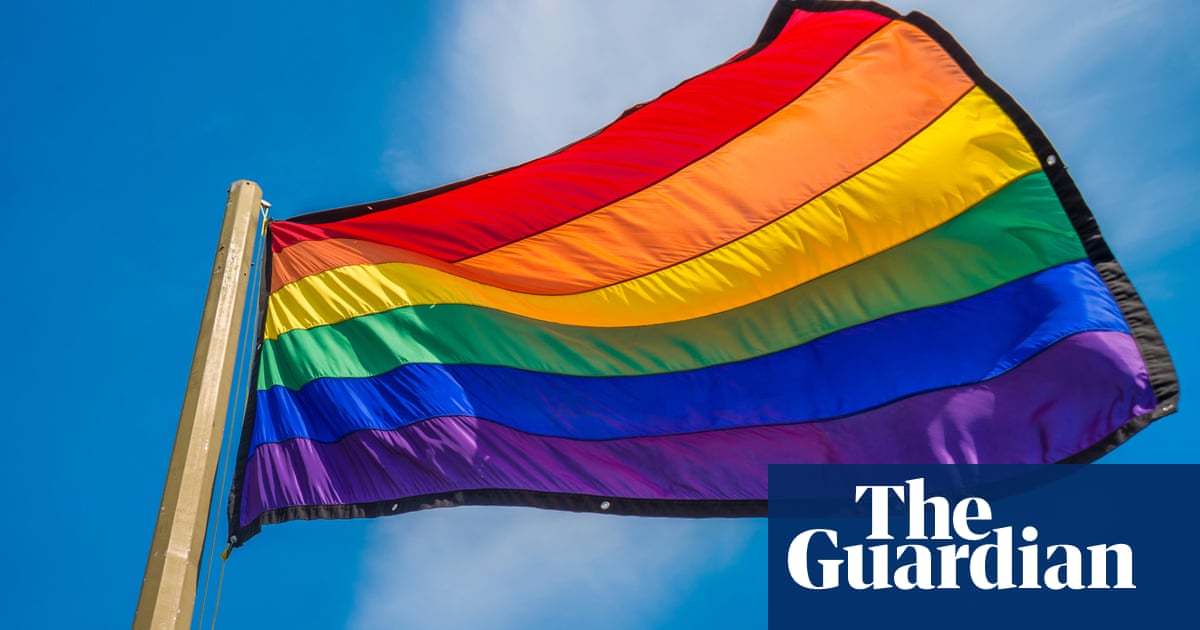 LGBTQ+ citizens are at risk when traveling to the US due to numerous discriminatory laws passed at state level, the Canadian government has warned.
"Some states have enacted laws and policies that may affect 2SLGBTQI+ persons. Check relevant state and local laws," the government's website reads.
Although no US state or law was singled out, the news comes after a wave of discriminatory laws passed in predominantly Republican-controlled states. They include Florida's so-called "don't say gay" law, and bans against drag performances, gender-affirming care bans, transgender sports participation and bathroom use in states such as Kentucky, Texas, and Tennessee.
In a statement to CNN, the global affairs department of the Canadian government said: "Since the beginning of 2023, certain states in the US have passed laws banning drag shows and restricting the transgender community from access to gender affirming care and from participation in sporting events."
Canada has provided specific guidelines to its LGBTQ+ citizens traveling abroad: "Watch for laws that: criminalize same-sex activities and relationships [and] criminalize people based on their sexual orientation, gender identity, gender expression and sex characteristics.
"Some countries may use laws related to 'vagrancy', 'public nuisance' or 'public morals' to criminalize 2SLGBTQI+ people."
Other groups have issued similar warnings. The LGBTQ+ advocacy organization Human Rights Campaign declared a national state of emergency in June – Pride month.
HRC's website says: "We have officially declared a state of emergency for LGBTQ+ people in the United States for the first time following an unprecedented and dangerous spike in anti-LGBTQ+ legislative assaults sweeping state houses this year."
Earlier this month, Canada's foreign affairs minister, Mélanie Joly, said the government was strategizing ahead of the 2024 US presidential election, especially in the case it moves the US closer to far-right authoritarianism, the National Post reported.
Joly said: "In general, there is our game plan, precisely to be able to manage what could be a rather difficult situation.
"I will work with my colleagues and with the mayors, the provincial premiers, with the business community, with the unions, with everyone in the country, so that we are ready regardless of the election outcome."
India asks Canada to recall several dozen diplomats – Hindustan Times
We use cookies and data to
Deliver and maintain Google services
Track outages and protect against spam, fraud, and abuse
Measure audience engagement and site statistics to understand how our services are used and enhance the quality of those services
If you choose to "Accept all," we will also use cookies and data to
Develop and improve new services
Deliver and measure the effectiveness of ads
Show personalized content, depending on your settings
Show personalized ads, depending on your settings
Non-personalized content is influenced by things like the content you're currently viewing, activity in your active Search session, and your location. Non-personalized ads are influenced by the content you're currently viewing and your general location. Personalized content and ads can also include more relevant results, recommendations, and tailored ads based on past activity from this browser, like previous Google searches. We also use cookies and data to tailor the experience to be age-appropriate, if relevant.
Select "More options" to see additional information, including details about managing your privacy settings. You can also visit g.co/privacytools at any time.
Canada secures second place in 2023 Best Country Rankings
Achieving second place might sound like a disappointment. However, the second place means a lot in the global ranking of countries, and Canada has recently secured that spot.
The 2023 Best Countries rankings by US News & World Report placed Canada in second place. In the rankings, Switzerland won the first place and Sweden in third place.
By taking up the second place, Canada toppled Germany since the country earned the second place last year. Consequently, Australia and the US occupied the fourth and fifth place in the rankings.
The ranking system
US News' Best Countries ranking system is a yearly ranking of the best countries to live in according to several metrics. The annual ranking originally started in 2015, in which the ranking attempts to "examine a country's merit beyond hard metrics."
To determine the ranks, the news outlet consults several prominent institutions. They include the global advertising company WPP and the Wharton School of the University of Pennsylvania. US News & World Report uses the former's BAV brand analytics tool and consults with the latter's professor David Reibstein. Thus far, the news outlet relies on 73 attributes to describe a country and identify its recent successes.
Subsequently, the news outlet distributed the survey from March 17 to June 12 to 17,000 respondents around the world. The survey includes 87 nations, and the respondents will assess the countries' merits based on their perceptions.
Other than Canada, the top 10 countries in the ranking come from highly developed countries around the world such as Switzerland, Sweden, the United States, Australia, Japan, Germany, New Zealand, the United Kingdom, and the Netherlands. 
Canada exceeded the score of 90 in agility (94.1), quality of life (92.7), and social purpose (93.4). The following scores are entrepreneurship (84.2), open for business (80.1), cultural influence (55.0), adventure (54.5), power (41.9), and heritage (41.6). 
Canada concluded its ranking by obtaining a score of 17.8 for the Movers metric with attributes such as differentness, distinctiveness, dynamicity, and uniqueness. Of the four, dynamicity occupies the top ranking with a score of 36.8. Distinctiveness takes second place in 26.3, followed by the measly scores of differentness and uniqueness of 5.0 and 9.3, respectively.
Another thing to consider in the Movers category is the recent issues of surging living costs and housing. As Canada's housing crunch continues, this might have affected people's perception of the reality of living in the country.
Canada's strong scores
There are several reasons why Canada managed to snatch the runner-up position in the 2023 Best Countries rankings. Its global connectivity and decent job market, for instance, almost reached a perfect score with 95.5 and 98.4, respectively, thanks to Canada's reputation as a highly interconnected country with good job prospects. 
According to US News, Canada is a high-tech industrial society with high living standards. After the trade agreements with the US in the 1980s and 1990s, both countries have become each other's largest trading partners.
In addition, US News also said that Canada owes its economic success to the service sector and export of energy, food, and minerals. With the availability of proven oil reserves, Canada has emerged as the world's fourth-largest oil producer.
Canada also won the perfect score in the racial equality and religious freedom categories. Thanks to the myriad of ethnic and religious groups in the country, Canada has attained the status of a multicultural society. Despite the post-Christian and secular state of modern Canada, Canada's multiculturalism allows many religions and beliefs to flourish in the country.
Another reason behind Canada's high rank in the Best Countries rankings is the near-perfect score of economic stability and hospitality to families. Owing to Canada's famed reputation as a comfortable country to live in, many people think it's best to raise families there.
The tourism industry in Canada is also something to behold. Canadian urban and natural tourist spots from British Columbia to Nunavut spoil domestic and foreign tourists with abundant options. Tourists can experience anything from Canada's natural majesty to urban excellence in any of Canada's provinces and territories.
The availability of SIM providers such as eSIM United States tourists adds to the convenience of tourists from the US and anywhere else. Various kinds of data plans are also available in Canada, which makes the country a desirable destination for travel aficionados who love to share their journeys online. With these plans, tourists don't have to worry about internet coverage anymore when they explore Canada.
India tells Canada to withdraw dozens of diplomatic staff: Report
India has told Canada to withdraw dozens of diplomatic staff amid heightened tensions between the two nations over the killing of Khalistani terrorist Hardeep Singh Nijjar, according to a report published by Financial Times.