Change to shorter isolation period part of managing COVID 19 in B.C.: top doctor – Vancouver Sun
Dr. Bonnie Henry says unvaccinated adults who test positive are at risk of having longer-lasting and more severe illness and must isolate for 10 days but those who are vaccinated should isolate for five days.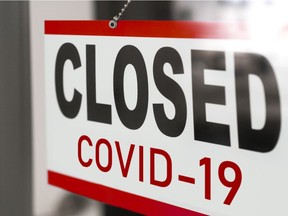 Article content
VANCOUVER — British Columbia's top doctor says the current wave of COVID-19 is causing less severe illness and that calls for a shift to shorter periods of isolation in order to minimize societal disruptions.
Article content
Dr. Bonnie Henry says unvaccinated adults who test positive are at risk of having longer-lasting and more severe illness and must isolate for 10 days but those who are vaccinated should isolate for five days.
She says children are at much lower risk of severe illness and are able to clear an infection faster, so five days' isolation is also suitable for them, with mounting evidence showing they need to interact with others as part of their social development.
Henry says testing is not needed for most people who have symptoms and are likely to have a mild illness but those who are immunocompromised and over 70 could end up with more serious illness and likely need a test.
She says vaccination remains the best protection for everyone, especially for vulnerable groups, but anyone with symptoms should stay home until they feel better, the same as with other respiratory illnesses like the flu.
Henry says COVID-19 is far from being an endemic illness so restrictions that are in place are needed to prevent more hospitalizations, though those numbers have been declining.
Quebec health officials confirm 25 monkeypox cases now in province – Global News
Quebec public health officials are reporting a total of 25 confirmed cases of monkeypox in the province as of Thursday.
Dr. Luc Boileau, interim public health director in the province, described it as a "serious outbreak" of the virus. Officials are investigating several more suspected cases.
"We had about 20 to 30 suspected cases under investigation so far," Boileau said.
The province will also begin administering the Imvamune vaccine to close contacts of confirmed or suspected cases of monkeypox as soon as Friday. A single dose will be provided within four days of exposure to the virus.
Quebec's Health Ministry said in a statement that a second dose of the vaccine could be administered, but only if the risk of exposure is "still present 28 days later" and "only following a decision by public health authorities."
READ MORE: Mass vaccinations for monkeypox not needed, WHO official says
Boileau said the majority of confirmed cases in the province are tied mostly to men who have had sexual relations with other men. There has been one case in a person under 18.
Last week, Quebec recorded the first cases of the virus in the country. The first suspected cases were reported on May 12 in Montreal.
Monkeypox is a rare disease that comes from the same family of viruses that causes smallpox, which the World Health Organization declared eradicated around the globe in 1980.
The virus spreads through prolonged closed contact. It can cause fever, headache, muscle aches, exhaustion, swollen lymph nodes and lesions.
— with files from Global News' Dan Spector and the Canadian Press
© 2022 Global News, a division of Corus Entertainment Inc.
Quebec to start monkeypox vaccination of contacts as officials confirm 25 cases
MONTREAL — Quebec's interim public health director says the province could start vaccinating people against monkeypox as soon as Friday.
Dr. Luc Boileau says there are now 25 confirmed cases of the disease in the province and about 30 suspected cases are under investigation.
He says the province has received supplies of smallpox vaccine from the federal government, and it will be administered to people who have been in close contact with confirmed cases of the disease.
Dr. Caroline Quach, the chair of Quebec's immunization committee, says the vaccine has been shown to prevent monkeypox in animal studies if it is administered within four days of an exposure and can reduce severity if it is administered up to 14 days after an exposure.
She says the disease is transmitted only through prolonged close contact.
Boileau says the majority of cases are in adult men who have been in sexual contact with people who have the disease, and there has been one case in a person under 18.
This report by The Canadian Press was first published May 26, 2022.
The Canadian Press
Monkeypox Warnings Ignored; Dominant COVID Strain Emerges; Better Paxlovid Access – Medpage Today
Note that some links may require registration or subscription.
Warning signs of the current monkeypox outbreak may have been ignored. (STAT)
The CDC issued a monkeypox travel alert encouraging "enhanced precautions" after cases were reported in North America, Europe, and Australia.
Roche announced it has developed three PCR test kits to detect the monkeypox virus.
The U.S. has a new dominant COVID-19 strain — BA.2.12.1 — a highly contagious sublineage of the BA.2 omicron subvariant that now accounts for 57.9% of all cases, according to CDC estimates.
Washington Gov. Jay Inslee, as well as Lt. Gov.Denny Heck, both tested positive for COVID-19, as did U.S. Rep. Liz Cheney (R-Wyo.). (Seattle Times, The Hill)
As of Thursday at 8:00 a.m. EDT, the unofficial U.S. COVID toll was 83,697,199 cases and 1,004,558 deaths, increases of 218,146 and 913, respectively, compared with this time Wednesday morning.
The Biden Administration, projecting COVID infections will continue to spread during the summer travel season announced additional steps to make nirmatrelvir/ritonavir (Paxlovid) more accessible. (ABC News)
The White House also reported the launch of the first federally-supported test-to-treat COVID site.
U.K. Prime Minister Boris Johnson and other senior leaders of the government are to blame for booze-filled parties that violated the country's COVID-19 lockdown rules, according to an investigative report. (NPR)
A mouse study suggested that maraviroc (Selzentry), a FDA-approved drug used to treat HIV, may be able to reverse middle-aged memory loss. (Nature)
The University of California system will be paying nearly $700 million to women who said they were sexually abused by a UCLA gynecologist over the course of several decades. (AP)
The parents of a 4-year-old girl spoke out about her mysterious case of pediatric hepatitis that required a liver transplant, one of 180 similar cases under investigation in the U.S. (Today)
Teva Pharmaceuticals has issued a voluntary nationwide recall of one lot of anagrelide capsules, which are used to treat thrombocythemia secondary to myeloproliferative neoplasms, due to dissolution test failure during routine stability testing.
Servier announced the FDA approved ivosidenib (Tibsovo) in combination with azacitidine for certain patients with newly diagnosed IDH1-mutated acute myeloid leukemia.
A report from the American Medical Association shows that payers are not following the prior authorization reforms agreed to in 2018. (Fierce Healthcare)
The mass shooting in Buffalo earlier this month is a reminder that millions of Americans don't have easy access to grocery stores. (NPR)
COVID-era misinformation is leading a wave of parents to reject ordinary childhood immunizations. (New York Times)
The FDA issued guidance spelling out rules for states that want to import certain prescription drugs from Canada.
Please enable JavaScript to view the comments powered by Disqus.