China's economic growth hits three-decade low
China's economy grew last year at the slowest pace in almost three decades.
Official figures show that the world's second largest economy expanded by 6.1% in 2019 from the year before – the worst figure in 29 years.
The country has faced weak domestic demand and the impact of the bitter trade war with the US.
The government has been rolling out measures over the past two years in an attempt to boost growth.
It comes after almost two years of trade tensions with the US – although hopes of a better relationship with America have seen improvements in manufacturing and business confidence data.
This week Washington and Beijing signed a "phase one" trade deal. However, analysts remain unsure whether those recent gains will continue.
In response to the lower growth rate, Beijing is now widely expected to roll out yet more stimulus measures.
The government has used a combination of measures aimed at easing the slowdown, including tax cuts and allowing local governments to sell large amounts of bonds to fund their infrastructure programmes.
The country's banks have also been encouraged to lend more, especially to small firms. New loans in the local currency hit a record high of $2.44 trillion (£1.86tn) last year.
So far the economy has been slow to pick up, with investment growth falling to record low levels.
Historically, China has seen much stronger economic expansion, with the first decade of the 21st Century seeing double-digit percentage growth.
But – although that 6.1% growth rate is China's weakest expansion in almost three decades – it is much higher than other leading economies.
The US central bank, for example, has forecast that the American economy will grow by around 2.2% this year.
'The trade war may have actually helped the Chinese economy'
Analysis by Stephen McDonell, BBC China correspondent
For many countries, having the slowest GDP growth in three decades might cause panic – but not in China.
Softening domestic demand and US tariffs have eaten into growth – but some analysts argue that the trade war may have actually helped the Chinese economy.
This 6.1% GDP figure for 2019 is not only within the government's target range, but Chinese policy makers have for years been trying to gradually step-down expectations.
They're trying to break away from the years of unsustainable breakneck growth which has trashed the natural environment and led to an explosion in unserviceable debt.
The government has instigated some stimulus measures to make sure the steam doesn't come out of the economy too quickly. But on bank loans, the crucial question will be – who gets access to the loans?
Will it be those building the "bridge to nowhere" vanity projects which have popped up in many regional cities?
Or will it be the promising new start-up enterprises which are seen as the future of modern Chinese development?
As part of the phase one deal, China pledged to boost US imports by $200bn above 2017 levels and strengthen intellectual property rules.
In exchange, the US agreed to halve some of the new tariffs it has imposed on Chinese products.
Speaking in Washington, US President Donald Trump said the pact would be "transformative" for the American economy.
Nobody seems to know what's going on with the economy – CNN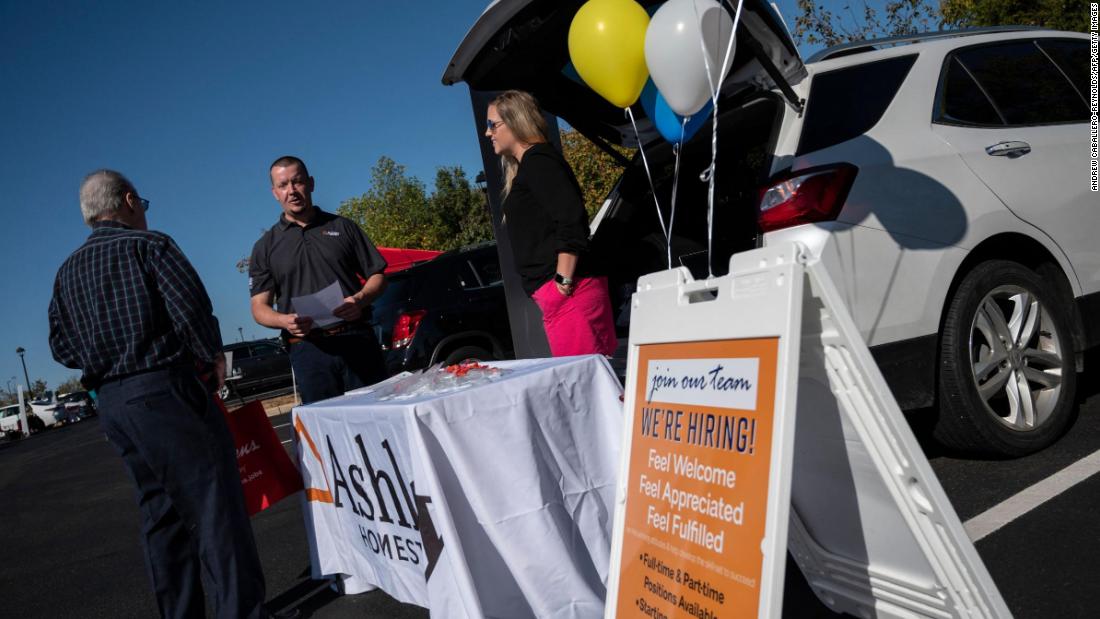 The economy is on the road to recovery from the coronavirus pandemic, reeling from inflation or a source of disappointment on jobs creation, depending on who you're talking to.
It's probably all three, and what happens from month to month seems to be something of a surprise. That element of unpredictability might be the most normal possible thing given the shock of the pandemic — the extraordinary government intervention to save the economy is unlike anything anybody alive today has ever seen.
It's hard to decide how important any single thing is.
Omicron Variant May Be Good For Economy – Forbes
The omicron variant of Covid-19 has sparked great fear. With time, we may find the fear to have been justified, but we may find the opposite: that this is good news for the economy.
It's still early days for our knowledge of omicron. Waiting to learn more seems to make sense, but consider this: Business decisions are being made every day. Any person who waits for perfect certainty—about the economy, technology or Covid-19—will never make a single decision. In many areas decisions have to be made this week. So it's worthwhile to consider how omicron may be good for the economy.
Omicron seems to be displacing the delta variant in South Africa. Ted Wenseleers showed that delta's share of total Covid-19 cases in South Africa has plummeted while omicron has surged. Because the early indications show that omicron was highly transmissible, it could well displace the delta variant around the world.
So far omicron has triggered a surge in infections in South Africa, but not a comparable increase in deaths. There's good reason for the virus to mutate to be less dangerous. Bugs that kill their hosts don't replicate as much as bugs that allow their hosts to remain alive. Many viruses in the past have evolved to be milder. We cannot take this idea too far, however.
The omicron virus may have mutated so that it has greater ability to infect those who already had been exposed to earlier variants. That's no surprise to South African scientists, who have observed a very high past infection rate in their population. The virus could not get ahead by finding people never exposed to any version of Covid-19, so it found a way to infect the previously ill, this theory goes.
BioNTech CEO Ugur Sahin said recently that current vaccines probably help protect against severe illness from the omicron variant, and that new vaccines are under development that would be more targeted against omicron. Given the speed with which our vaccines were developed, we may have new versions being tested in the lab right now. The question will be how long we have to wait for regulatory approval.
From an economic forecasting viewpoint, business leaders should consider the upside potential of omicron. Although it is way too early to be sure, we may find that the disease becomes dominated by a less dangerous mutation. Illness would continue if this happens, but with fewer deaths and hospitalizations. People would come to feel more comfortable dining out, traveling and seeking routine non-Covid healthcare tests and procedures. The rosy view is far from certain, but current evidence is not more pessimistic.
Companies that that are especially sensitive to the Covid pandemic should try to delay big decisions. We'll have better information in the coming weeks. But decisions that cannot be delayed should probably consider the possibility of a stronger economy rather than greater Covid problems.
Can the global economy battle through another COVID-19 setback? – Aljazeera.com
Video Duration 26 minutes 00 seconds 26:00
From:
Counting the Cost
A new coronavirus variant has forced governments to impose travel bans just as economies were starting to recover.
Last week, after scientists in South Africa identified a new coronavirus variant, borders were suddenly closed off to passenger travel from Southern African countries, oil prices fell more than 10 percent, and stock markets took a hit.
Markets and economies are expected to face weeks of uncertainty as investors closely watch for updates on Omicron. What comes next largely depends on what scientists discover and how quickly they do so.
Also, green hydrogen has been hailed as the energy of the future; can it help decarbonise economies?