Couple brings Sikh art into permanent collection at Montreal's Fine Arts Museum – CBC.ca
The Montreal Museum of Fine Arts (MMFA) has launched a new, permanent collection of Sikh art in its Arts of One World Wing.
Most of the items were donated from the collection of Narinder Singh Kapany, known as the father of fiber optics, with the help of Mandeep Roshi Chadha, a former museum board member who is now vice-chair of the board of trustees for the National Gallery of Canada.
"What does it do for our people when they walk around the gallery and they see themselves reflected in these elite, sort of, institutions? It's a sense of pride, it's a sense of belonging and it's a sense of yes, I am somebody too," says Roshi Chadha.
Kapany and his late wife, Satinder, founded the International Sikh Foundation with the goal of highlighting the contributions of Sikh artists, sculptors and architects. Before his death in December 2020, his collection was loaned to museums around the world.
He met Roshi Chadha and her husband, Baljit, six years ago in California through the foundation. Kapany asked the Chadhas to find a place for a number of the pieces in his collection in Canada after he learned of Roshi Chadha's involvement in the art world, as well as the couple's own collection of Sikh art.
The Chadhas had already shared Canada's art with India, bringing a nine-foot-tall inukshuk to be placed in front of the High Commission of Canada in New Delhi as well as other Inuit art for a National Gallery of Canada exhibit at the National Museum there.
"This Sikh gallery is an equivalent gallery in the other direction," says Roshi Chadha. "It is my culture."
With larger Sikh communities in Vancouver and Toronto, it may come as a surprise that such a significant collection came to Montreal. Roshi Chadha is asked a lot about why it's here.
"Baljit and I have been here: him 50 years and me over 40 years. Montreal is home and Montreal is in my backyard so why not Montreal?" asks Roshi Chadha. While she and her husband started their careers in Montreal, Roshi Chadha is regularly in Ottawa to fulfill her duties for the National Gallery.
And there are contemporary pieces included among the centuries-old works, too.
All in a Weekend14:02Significant Sikh art collection at the Montreal Museum of Fine Arts
The Montreal Museum of Fine Arts will open a very unique collection this week. It's now home to one of the most important collections of Sikh Art in North America. We'll hear from Mandeep Roshi Chadha, who helped being the collection to Montreal and the curator of Asian art at the MMFA, Laura Vigo.
"We are creating a space to support the wide range of artists in Canada and abroad who are engaging substantively with the pluralistic and open-ended histories, politics and aesthetics of Sikhism," says Sajdeep Soomal, a research assistant at the museum who helped co-ordinate acquisitions of the contemporary pieces in the gallery.
Dipti Gupta, who attended the gallery's official opening last week, said it was "heartening" to see such respect in Canada for the art of a people who a century ago had been subject to immigration restrictions.
"To find a space in a museum will allow people to revisit the contribution of Sikh history, art in all its glory," says Gupta.
Lakefield Jazz, Art & Craft Festival and Ennismore Shamrock Festival return to Selwyn Township in July – kawarthaNOW.com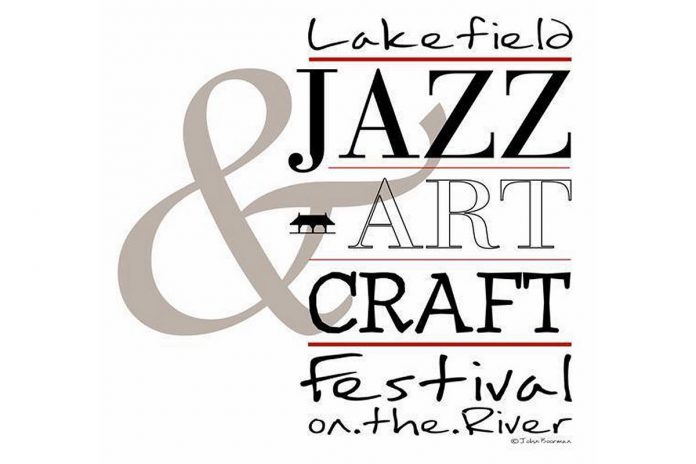 After a two-year hiatus due to the pandemic, the Lakefield Jazz, Art & Craft Festival and the Ennismore Shamrock Festival are returning to Selwyn Township on the second weekend of July.
The Lakefield Jazz, Art & Craft Festival takes place from 11 a.m. to 10:30 p.m. on Saturday, July 9th at Isabel Morris Park on the Otonabee River in Lakefield and features live music, more than 25 artisan vendors, and food and drink.
The live music line-up includes Marsala Lukianchuk (noon), Barry Elmes Quintet (1:50 p.m.), Heather Bambrick Jazz Quintet (3:40 p.m.), Jozef Botos "Trio B" featuring Daniel and Frank Botos (5:30 p.m.), Alan Black and the Steady Band with guests Bridget Foley, Sian Wilson, and Rob Phillips (7:10 p.m.), Max Mouse and the Gorillas (8:20 p.m.), and Logan Murray and the Spoon Lickers (9:30 p.m.).
Advertisement – story continues below
Artisan vendors include Beadjools, Cutting Edge Greetings, Dunn Reim, Dwyer Art Studio, Elizabeth Popham Fine Art, Flytja, Goldfinch Glass, Hank's Handiworks, Hard Rain Creations, Heart of Joy, Jackson's Body Essentials, Jane Hall, Kawartha Arts Network, KGregg Visual Artist, Knitted & Twisted, Lakefield Art Group, LB Quilting & Embroidery, Leslee Waterston, Mary Derrick Art, Rude Awakening Granola, Seasons & Occasions, Sew Lynda, Sue Flanagan Creates, The Old Country Fence, Unique Wood Creations, Water colours by Dwayne, and Woodworks by Chris.
Food vendors include Cheeky Duck (wood-fired pizza), The Lakefield Pantry (savoury and sweet treats including ice cream), Kitchen Farmecy (smoked BBQ), and Hanoi House (Vietnamese cuisine and salads). Publican House Brewery will supply craft beer and wine, coolers, and local cider will also be available, along with iced coffee, limeade, and water.
Admission is $10 (free for children 12 and under). For more information, visit www.lakefieldjazzfest.ca.
Advertisement – story continues below
The Ennismore Shamrock Festival takes place from 10 a.m. to 4 p.m. on Sunday, July 10th at the Robert E Young Recreation Complex at 55 Ennis Road in Ennismore, featuring a variety of vendors and activities for all ages. This year's festival is a one-day event, with the truck and tractor pull returning next year.
Along with Ennismore Optimist rookie ball, ball hockey, and soccer tournaments, there will be children's activities including bouncy castles, ice cream sundae making, a petting zoo, face painting, a dunk tank, and more, an all-day BBQ (peameal bacon on a bun, burgers, hot dogs, and drinks), and booths for local organizations. The Cottage Country Craft Show featuring more than 80 vendors also is taking place indoors at the community centre.
Admission is free for all activities, other than admission to the craft show which costs $2 (free for children under 12). For more information including a full schedule of events, visit www.ennismoreshamrockfestival.ca.
New James Bay wall art helps tell story of BC Black pioneers – Victoria News – Victoria News
A recently unveiled piece of wall art is helping to tell the story and history of B.C.'s Black pioneers.
The project is the work of the British Columbia Black History Awareness Society and will now be on permanent display at the James Bay branch of the Greater Victoria Public Library after being unveiled June 11.
"It makes me happy to know that the Greater Victoria Public Library is making history by giving this exhibit a permanent home, where the history of B.C. Black pioneers in this province will be more accessible to everyone who visits this library," said Silvia Mangue Alene, president of the B.C. Black History Awareness Society in a release.
The wall art connects with the digital exhibit BC Black Pioneers: Their Industry and Character Influenced the Vision of Canada, which features 20 stories, nine videos, and 86 gallery items including photos, maps, and archival documents.
The exhibit helps round out the picture of Canada by showing how this group of about 800 invited settlers contributed to the richness of the developing society in the west and were an integral part of its early formation.
---
Do you have a story tip? Email: vnc.editorial@blackpress.ca.
Follow us on Twitter and Instagram, and like us on Facebook.
ArtBlack History MonthGreater Victoria Public Library
Artist sculpts ecosystems in live-edge wood for Oak Bay art walk – Victoria News
A board from a Douglas fir edged in thick bark stands strong, bolted to a concrete base on Cadboro Bay Road, bolstered by three similar planks from three other species of trees.
Extra thick bark protects them from the fire that helps refresh the area around that stand of trees, explains artist Andrea Fritz. Her vision of wildfire etches up the plank highlighting its place in the ecosystem.
Fritz, a Coast Salish artist and author from the Lyackson First Nation of the Hul'qumi'num-speaking peoples on the west coast of Canada, strives to express her people's history and everyone's future with her art. That art primarily features natural events, animals, plants and habitat.
Natural Connections was her response to this year's Oak Bay Arts Alive sculpture walk submission theme of kinship. Her mind immediately leaped to "connection" and the live-edge wood she'd just started working with.
Painted and carved on sustainably sourced wooden boards, it shows how plants and animals connect to each other and the environment. Each of the four planks represents its own ecosystem Douglas fir, Garry oak, Pacific yew and maple. Each is found on the west coast and each is threatened in different ways, she said.
Natural Connections, near Estevan Avenue and Cadboro Bay Road, is one of six works in this year's Arts Alive sculpture walk. Each piece is on loan by the artist, and this year all are up for sale.
Oak Bay officially unveils the Arts Alive Sculpture Walk on Aug. 11, with maps potentially available as early as mid-July for self-guided walking tours. Following tradition, viewers can also vote online for their favourite sculpture – named Peoples' Choice at season's end. Full project details including a downloadable map featuring the locations of the artworks, sponsors, and voting information will be available online at oakbay.ca/parks-recreation/arts-culture/artsalive. The temporary public art exhibition was created by Oak Bay's inaugural arts laureate Barbara Adams to build a legacy of permanent public art. Oak Bay now boasts 13 permanent sculptures, one mural and a series of painted pianos that go out each summer for the public to play.
c.vanreeuwyk@blackpress.ca